PHOTOS
Teen Mom OG Recap: "Is It Really In There?" And More Amazing On-Screen Reactions To Maci's And Gary's Pregnancy Reveals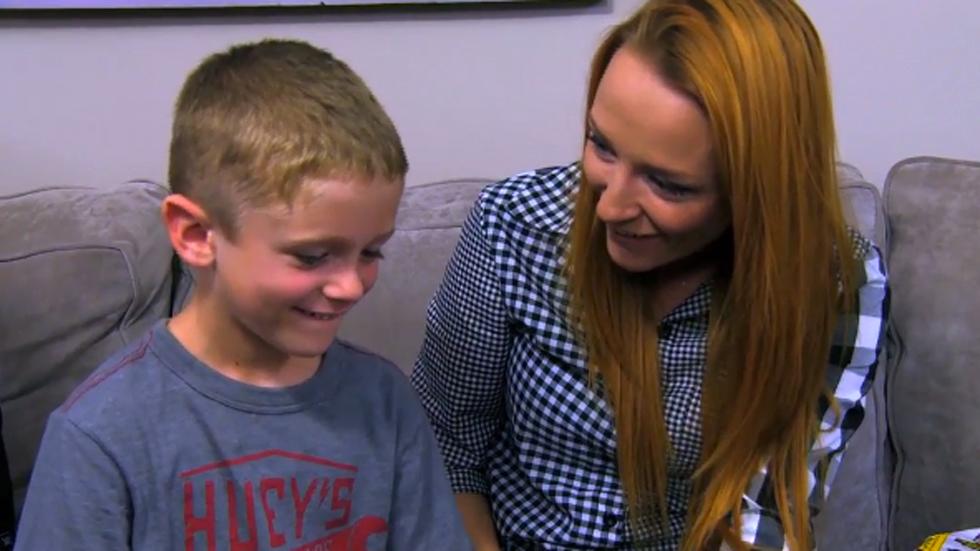 Article continues below advertisement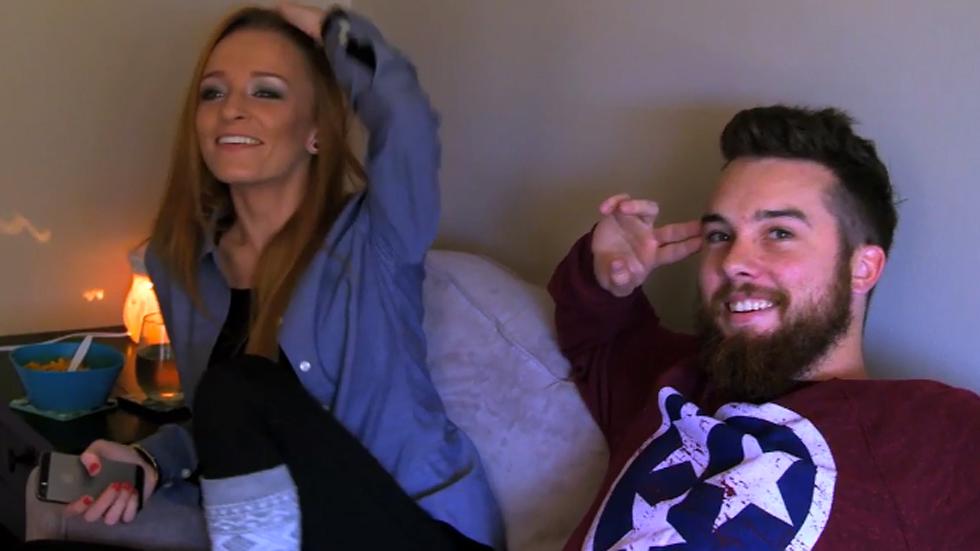 As of right now, we have three simultaneous second pregnancies happening on Teen Mom OG. Whoa! Maci Bookout breaks her pregnancy news this week, Gary Shirley shares his, and then there's Catelynn Lowell who's having a few health-related issues with hers. Read on for the full TMOG recap of episode 4 in photos.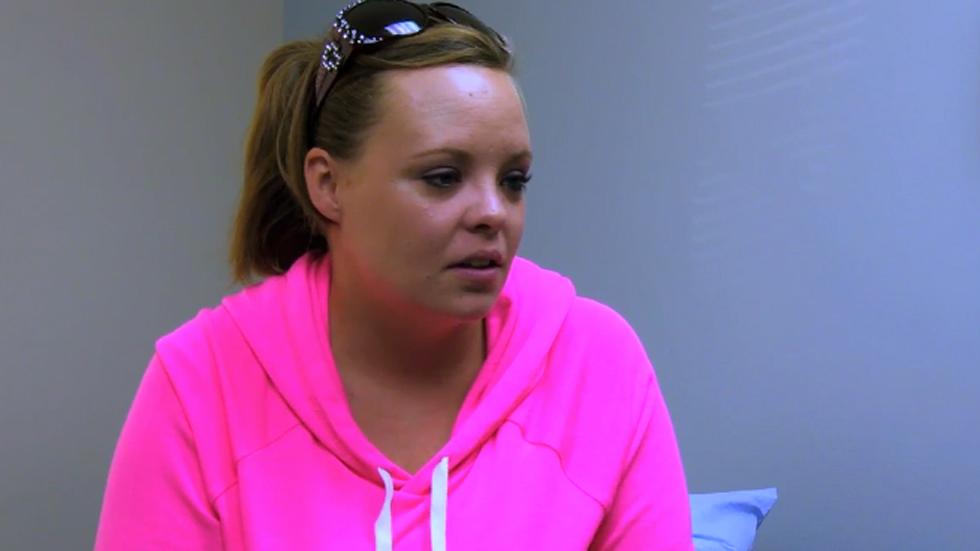 Let's start with Catelynn. During her routine four month checkup, Catelynn finds out that she's already gained 20 lbs in her pregnancy—going from 145 to 165—and the doctor says she can't gain more than ten throughout the rest of it. She also finds out that she might have gestational diabetes! Tyler says that he'll help Cate with maintaining her weight, and, after booking their wedding venue for August, Cate says that having a wedding date set will also help her get back to her pre-baby body.
Article continues below advertisement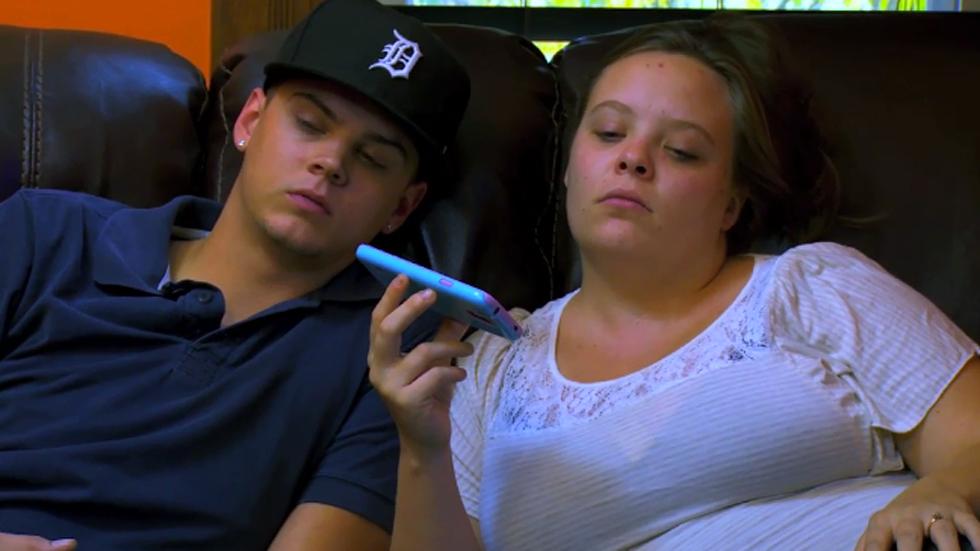 But pregnancy aside, Tyler and Catelynn later get a call from Brandon and Teresa, who want to meet with them face-to-face to discuss the terms of their open adoption—and for them to see Carly! Tyler is excited to finally get everything off his chest about his feelings towards not being able to post photos online of Carly, but let's hope he doesn't get as heated during the actual meeting as he does when he talks about it...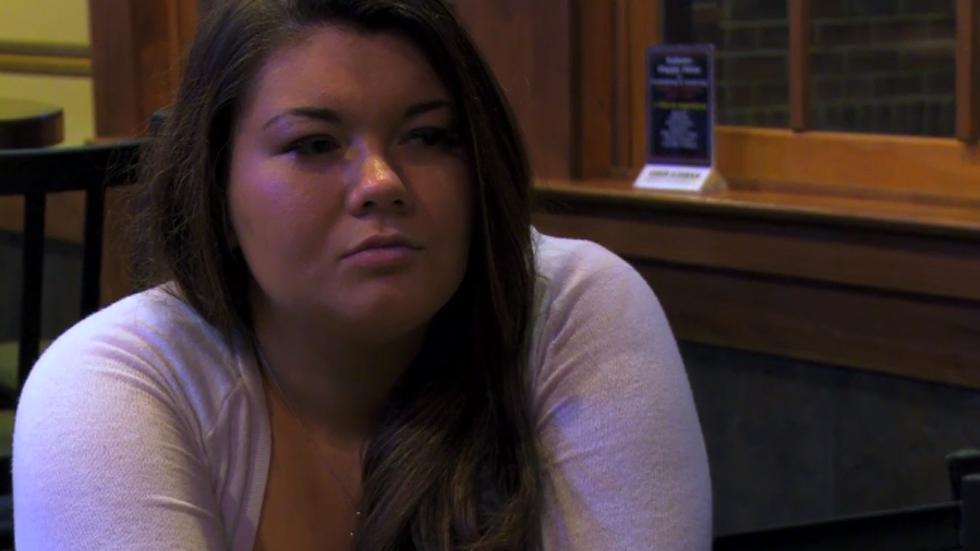 Amber Portwood, meanwhile, celebrates with her family at her brother Shawn's college graduation. But reality sets in afterwards when Shawn, who's a father himself, tells Amber that Gary is going to make Amber look like a terrible mom (on TV!) when she goes to file for full custody of Leah.
Article continues below advertisement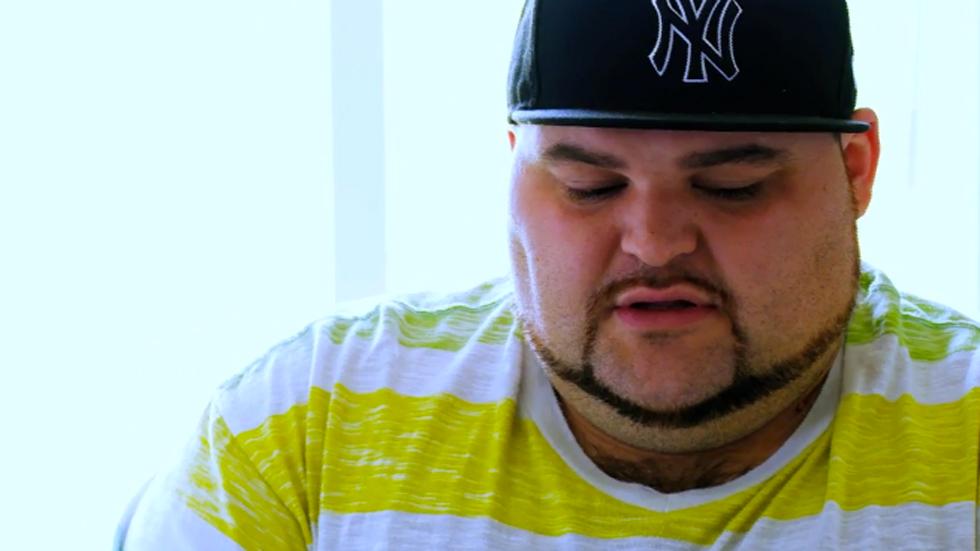 But perhaps Gary has more issues to deal with than Amber does, like, you know, an unwanted pregnancy. "Neither of one of us wanted one a baby," says his girlfriend Kristina after handing Gary three positive pregnancy tests. Like Kristina, Gary doesn't seem too thrilled about the bun in the oven, even later telling Leah, "This one was an accident which means it wasn't supposed to happen." Poor kid!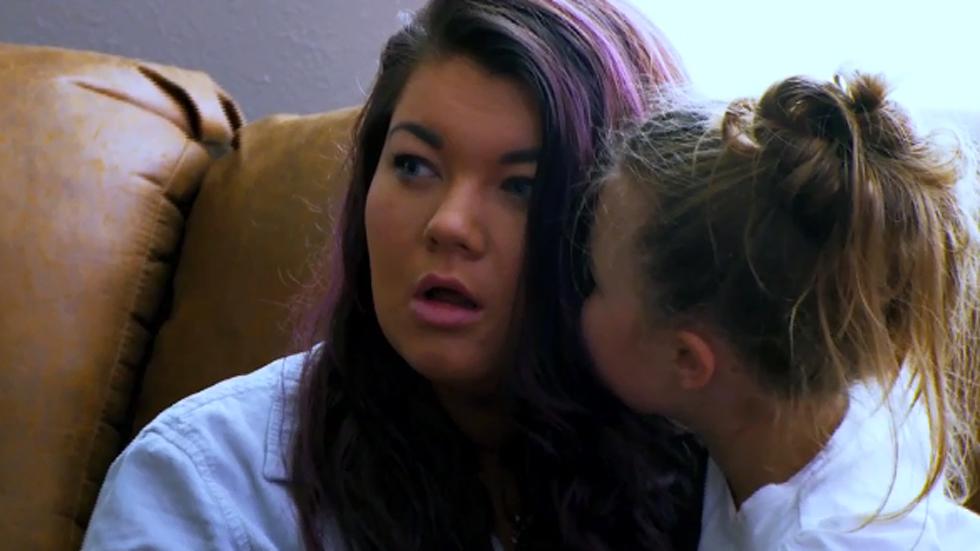 Later, Gary decides it's best to break the news to Amber before Leah does, and this screenshot basically sums up her reaction perfectly. She generally reacts pretty positively—"That closes that door so good," she says of their much-needed closure—but that was probably just a front since Leah was in the room...
Article continues below advertisement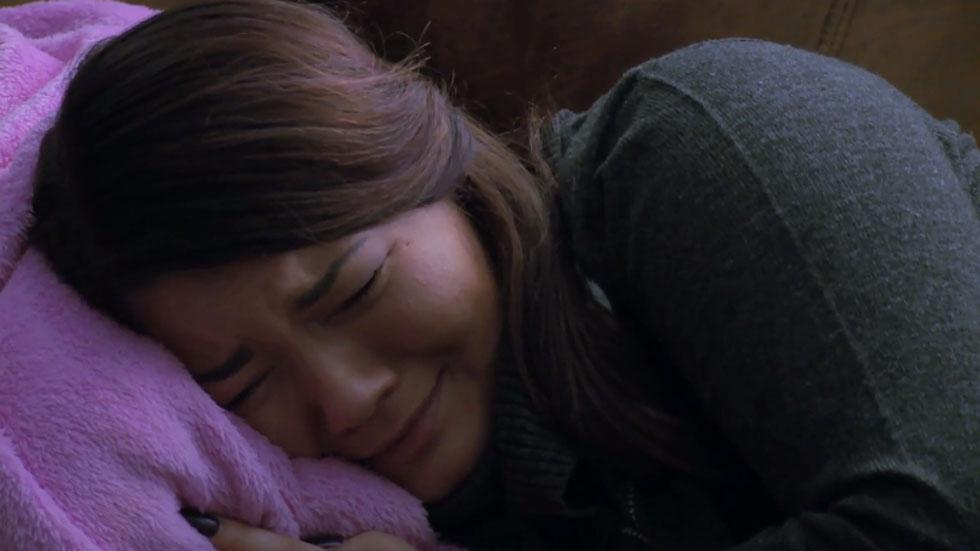 Later, after a heart-to-heart about the baby with her cousin, Krystal, in which Amber admits that she feels like "a piece of my life died," reality really sets in for Amber once she gets home as she cries over Gary's news. Hey, Amber—does it help at all that he doesn't want the kid nor does he want to marry his baby mama?!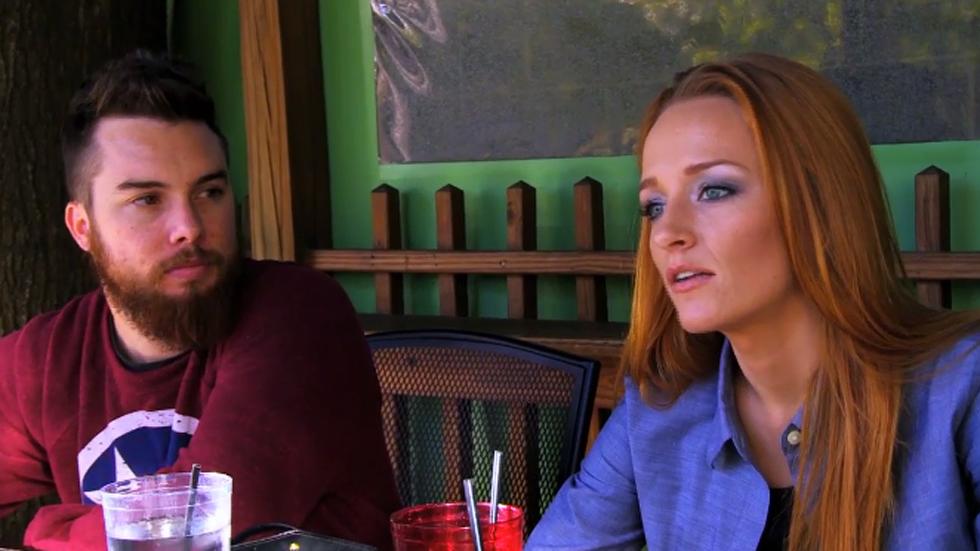 Maci, however, is a lot happier about her surprise pregnancy. She tells friends (and the MTV crew) the news, saying that she and Taylor didn't use protection since she was told by her doctor that she probably wouldn't get pregnant again. She would't mind adding a ring to the equation too, though, saying an engagement would be "easier on my family to just not think I'm a dirty slut" having two kids with two different dads. Her words, not ours!
Article continues below advertisement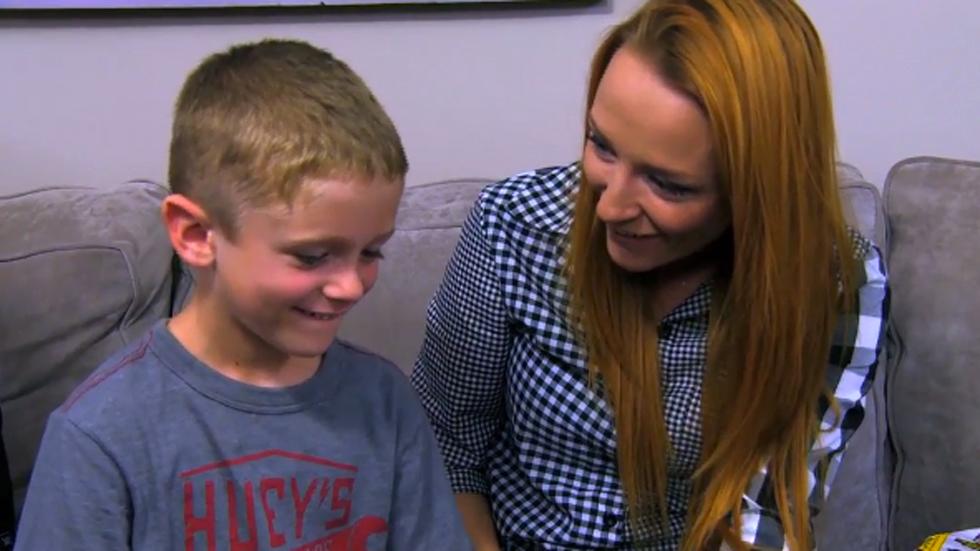 Then, after Bentley's sixth birthday party, Maci gives him the best bday present ever—the news that he's going to be a big brother! "Is it really in there?" Bentley says of his future sibling after the big reveal. Happy bday, kid!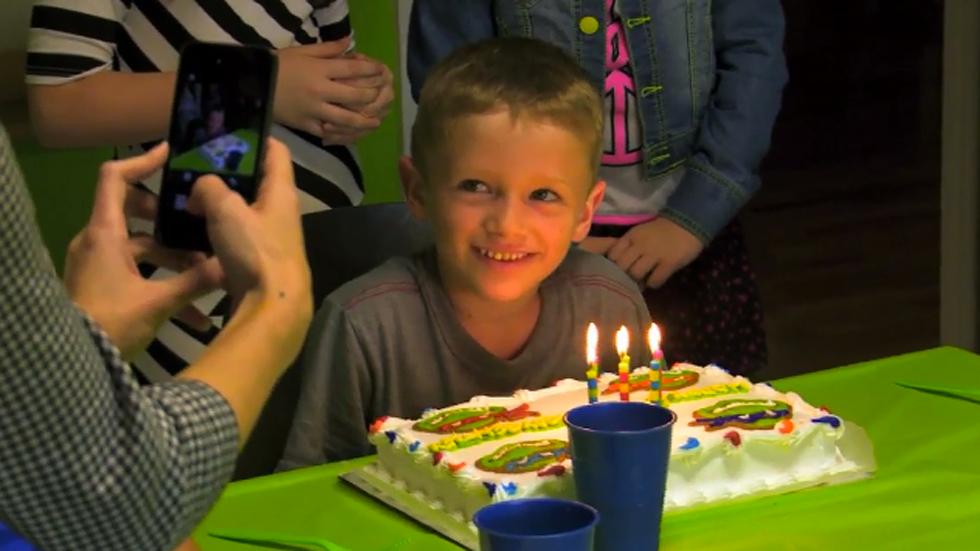 And to make matters even better, Ryan and Maci actually seem to be communicating these days, and he even shows up to Benny's birthday party. Ryan and his girlfriend, Shelby, may be having issues, though, but let's save that discussion for another time entirely. What'd you think of Bentley's reaction? Are you surprised at how Amber took the news? Tweet us @OKMagazine.