PHOTOS
Teen Mom OG Reunion Part 2 Recap: Did Farrah And Maci Finally End Their Feud?!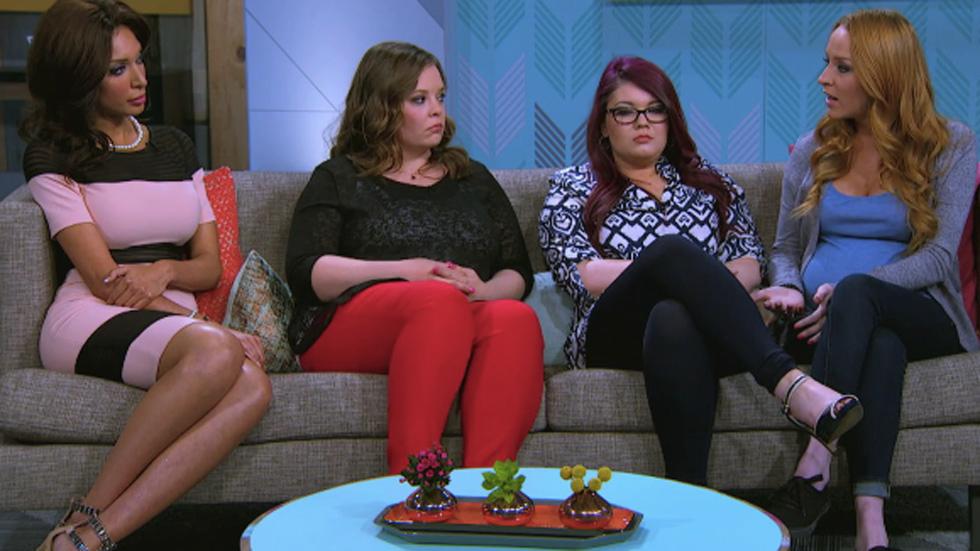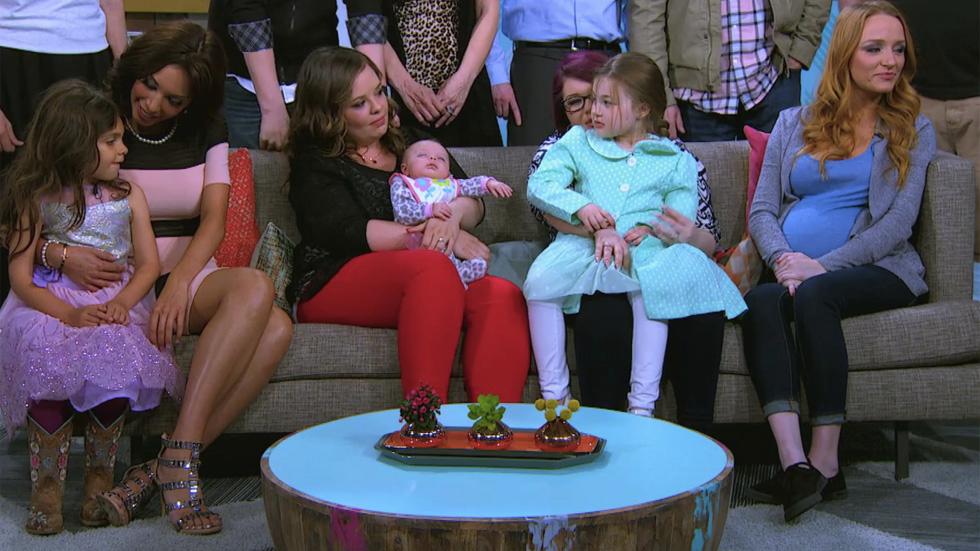 On part 2 of the Teen Mom OG reunion, all four main girls plus their kids, baby daddies, and parents were joined together on stage to put an end to the season. But did Farrah Abraham and Maci Bookout, who've infamously been fighting with each other throughout the course of the season, kill each other before that happened? Read on to see if the two young moms finally got closure, plus what we learned about Catelynn and Farrah from their sit-downs with Dr. Drew.
Article continues below advertisement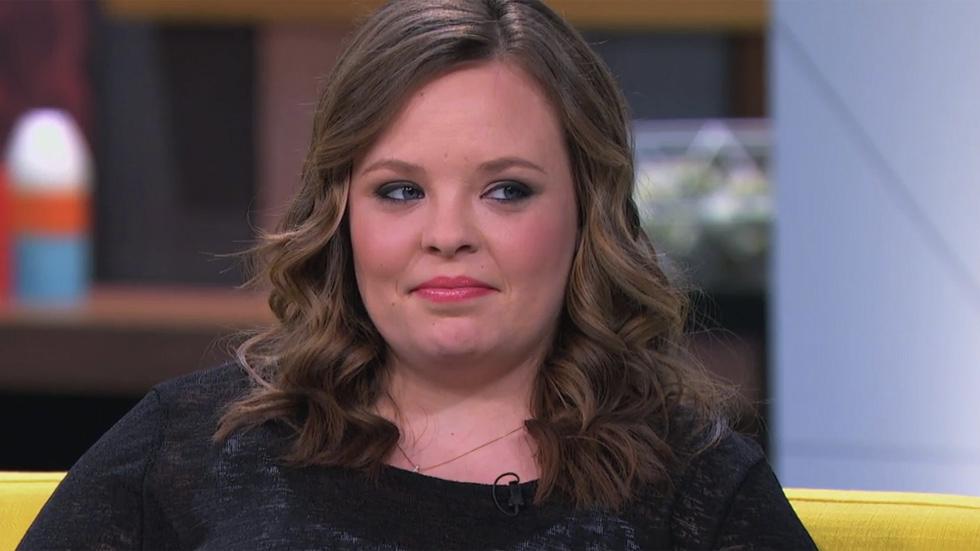 Catelynn Lowell was up first, and Dr. Drew immediately asked her what life is like as a new parent to daughter Nova. Of course Cate discussed how different it was actually bringing this baby home, unlike with Carly whom she placed for adoption right after birth. "Having this one home, it makes you think about all the stuff that you've missed," Cate said. But she added that she and Tyler Baltierra are at peace with their decision to place Carly. "She's got an awesome life, awesome parents, a brother. I wouldn't want anything else for her. Nothing at all."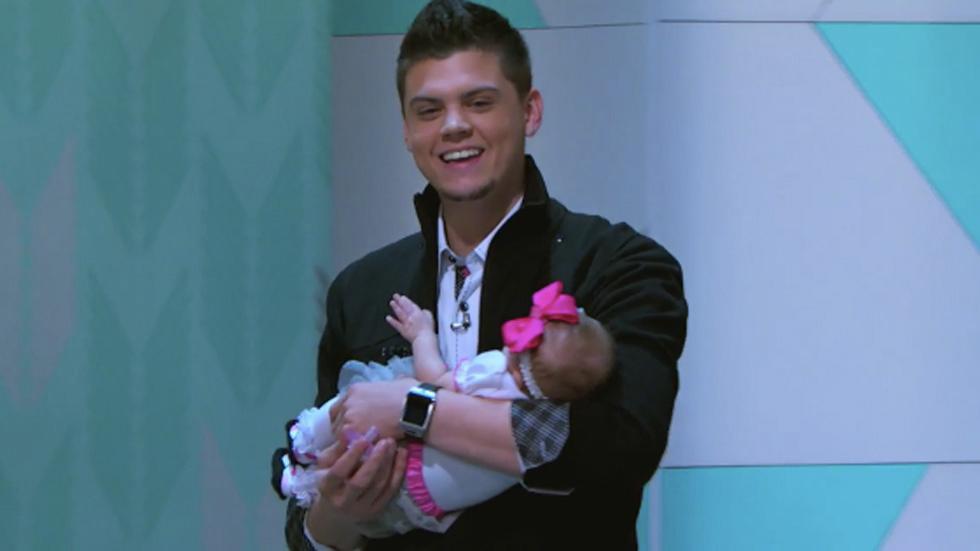 Later, after revealing that his and Cate's relationship with Carly's adoptive parents got better "once we had that talk," Tyler brought out Nova to meet Carly's mom, Teresa, for the very first time.
Article continues below advertisement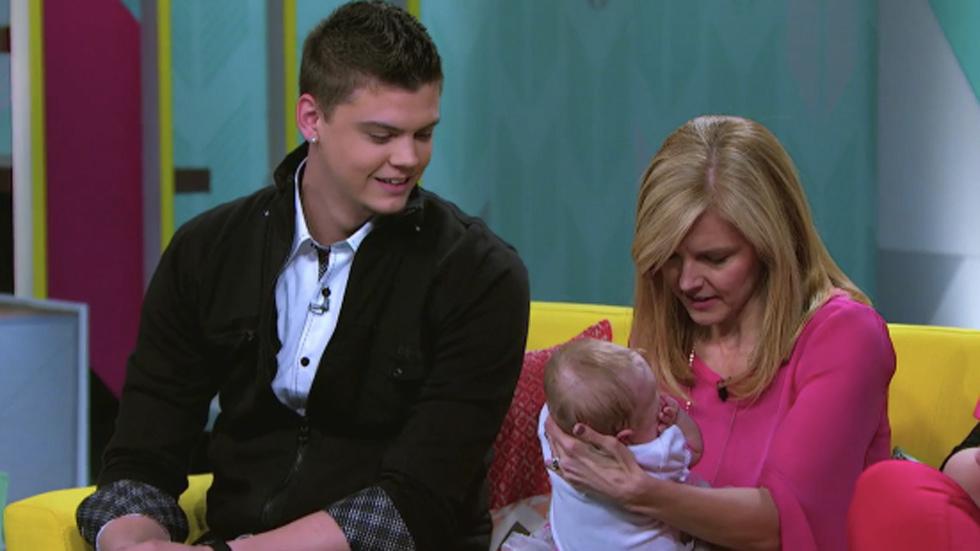 "Oh my goodness, Carly would love your outfit," Teresa said as she pulled the baby from Ty's arms. "What a funny, surreal experience," she continued. "Six years ago I walked out here with Carly in my arms and now six years later Tyler walks out with Nova."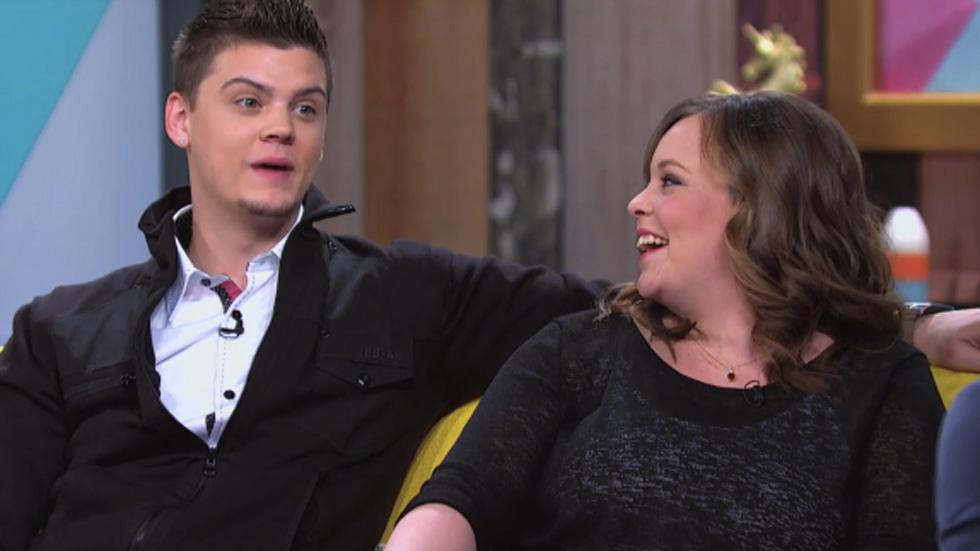 After a commercial break, things picked up with Catelynn and Tyler, who discussed everything from his schooling to when they plan to have more kids—"I want Nova to be able to make a sandwich, get on the bus," Tyler jokes—and their thoughts on Farrah's return. Though Cate stayed tight-lipped, Tyler made his opinion quite known. "I think it's bull***," Tyler says. "Where is the moral compass behind her story?" He later says that he thinks Farrah just did the sex tape "to make a quick buck" and that it has nothing to do with "empowering women." Whoa there!
Article continues below advertisement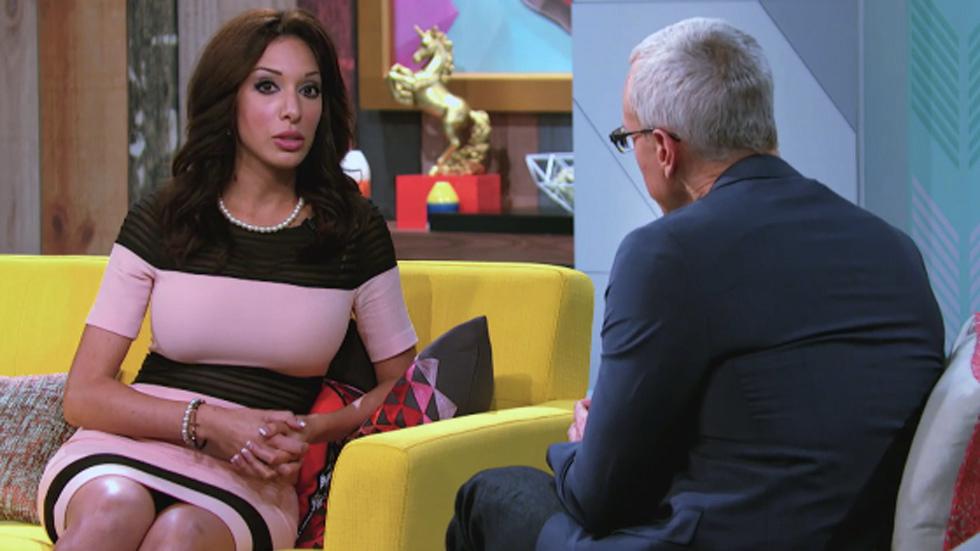 And surprisingly, once Farrah took the stage, Dr. Drew focused her segment more on her relationships with her relatives than her relationships with her co-stars—but there will be more on that later. "Doing this season has helped me and my family talk about things," Farrah revealed, after also divulging that her boyfriend, Simon Saran, didn't attend the reunion show because he chose not to be on camera. "I'm not trying to mess up what I have but I also am not trying to rush things," Farrah said of keeping that part of her life (semi) private.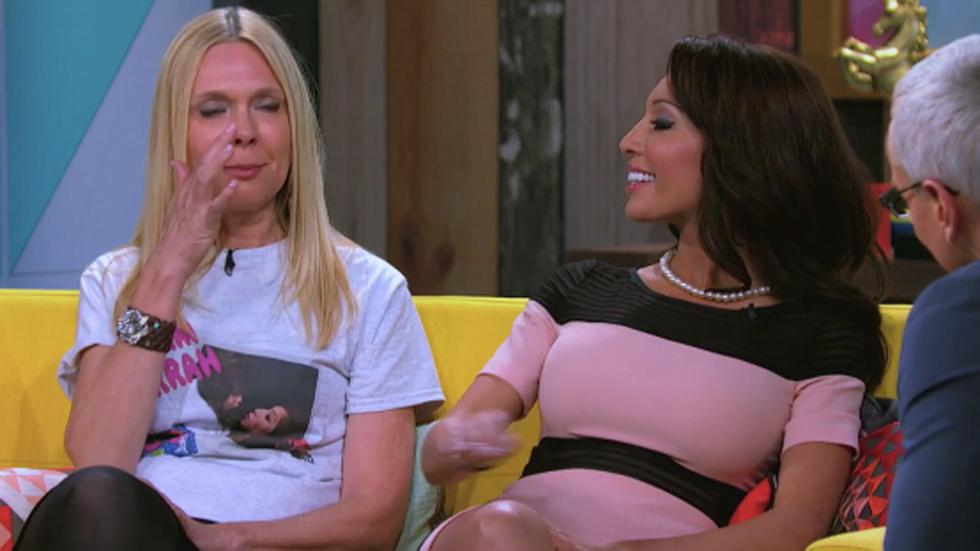 Later, Farrah's mom Debra and dad Michael were brought out on stage. Both were dressed in 'Team Farrah' tee shirts and came to their daughter's defense against her co-stars, those who judge her for her sex tape, etc. Later, Debra gets emotional when Dr. Drew asked her the hardest thing about being Farrah's mother. "She doesn't think that I love her," Debra cried. "I do. Sometimes it just gets hard when she snaps at me."
Article continues below advertisement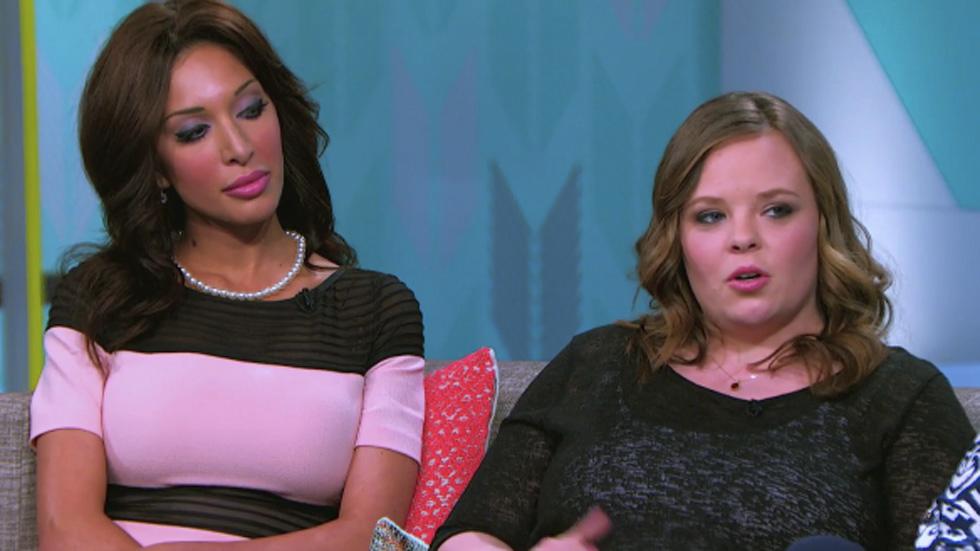 And then, finally, Dr. Drew got all four girls on stage together in the hopes that they can put to rest the issues that they've been having all season. Amber Portwood opted to stay out of it, but Catelynn spoke up. "Sometimes she can be mean, I'm sorry," Cate said of why she thinks the other three girls don't get along with Farrah.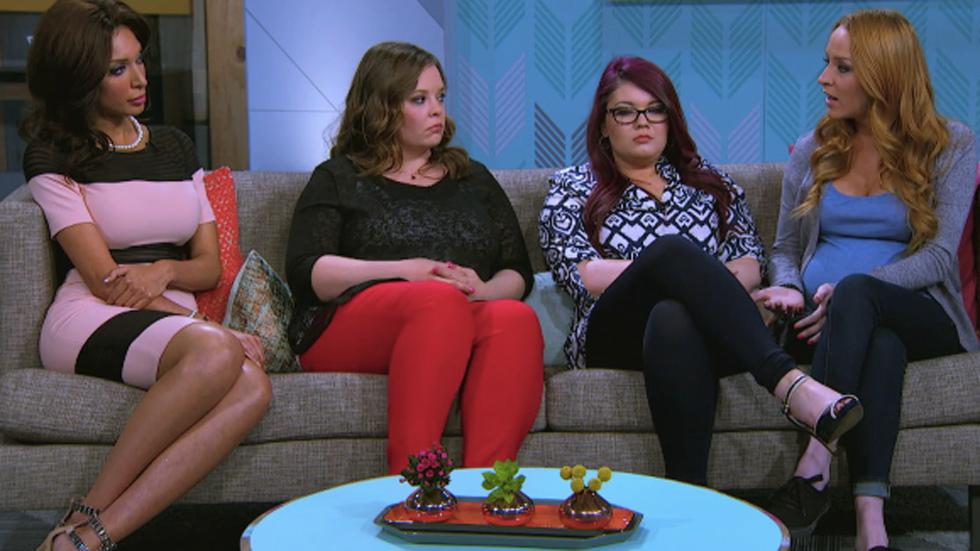 But then, alas, the girls get to having a mature conversation. "Whenever this came about it was about me and MTV, not me and you," Maci said, explaining that her purpose in temporarily quitting and pulling her son Bentley from the show wasn't to hurt Farrah personally. "I 100 percent understand why your feelings are hurt."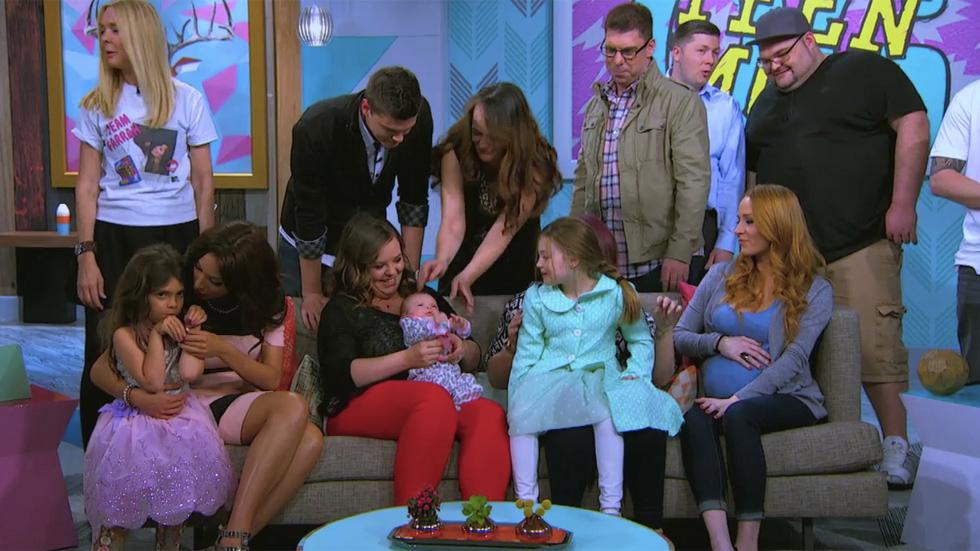 "I appeciate that and I understand if you don't want other people to be apart of it because you signed an agreement," Farrah said to Maci. The show ended with Maci saying that she "wants a relationship" with Farrah, so we all know what this means—who's ready for season two?!
Are you happy that Farrah and Maci have buried the hatchet? Do you think the show will come back for another season? Tweet us @OKMagazine.