PHOTOS
Before The Horror! Teresa Giudice Posts A Chilling Photo Of The Hours Before Dina Manzo's Home Invasion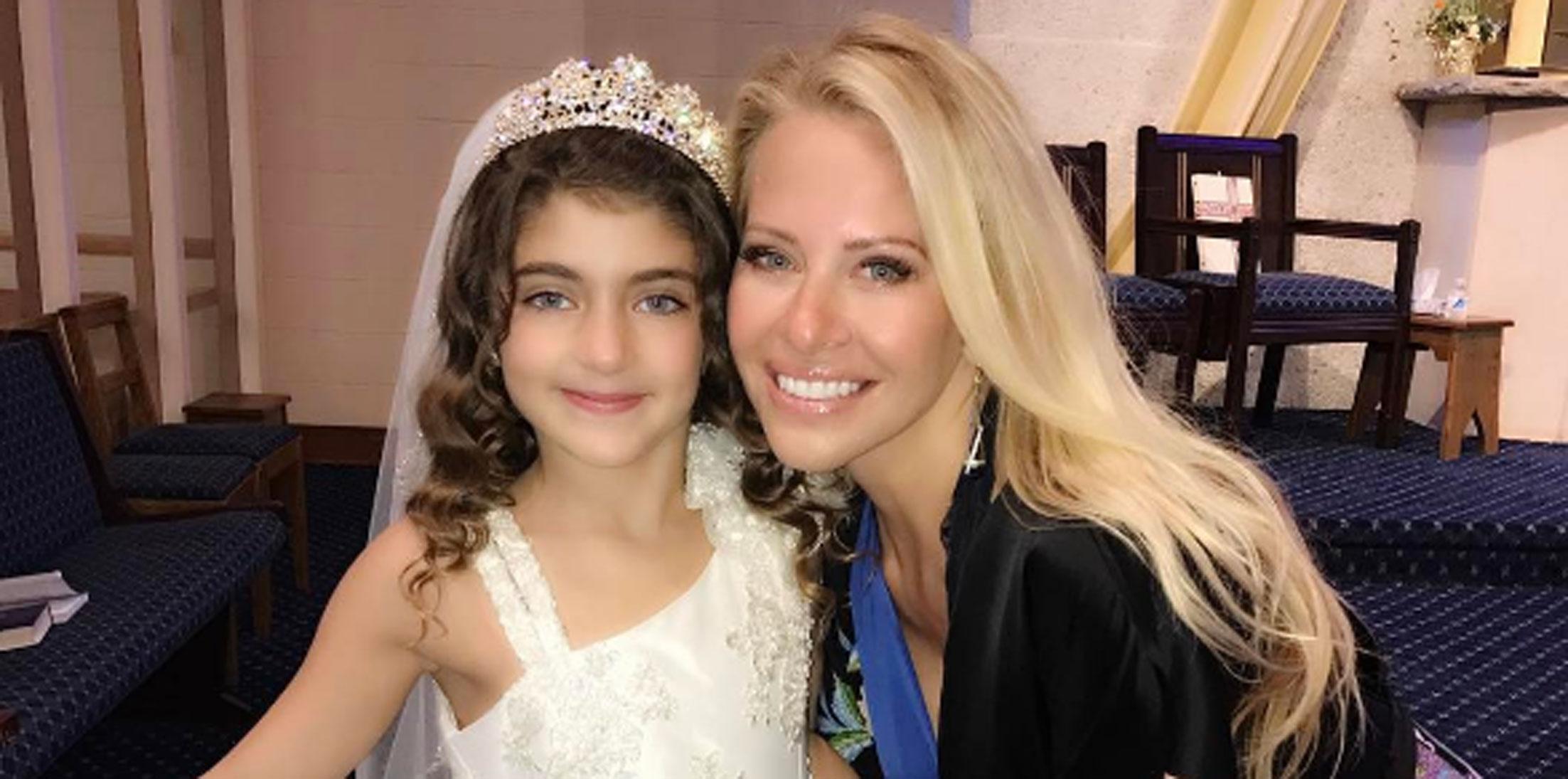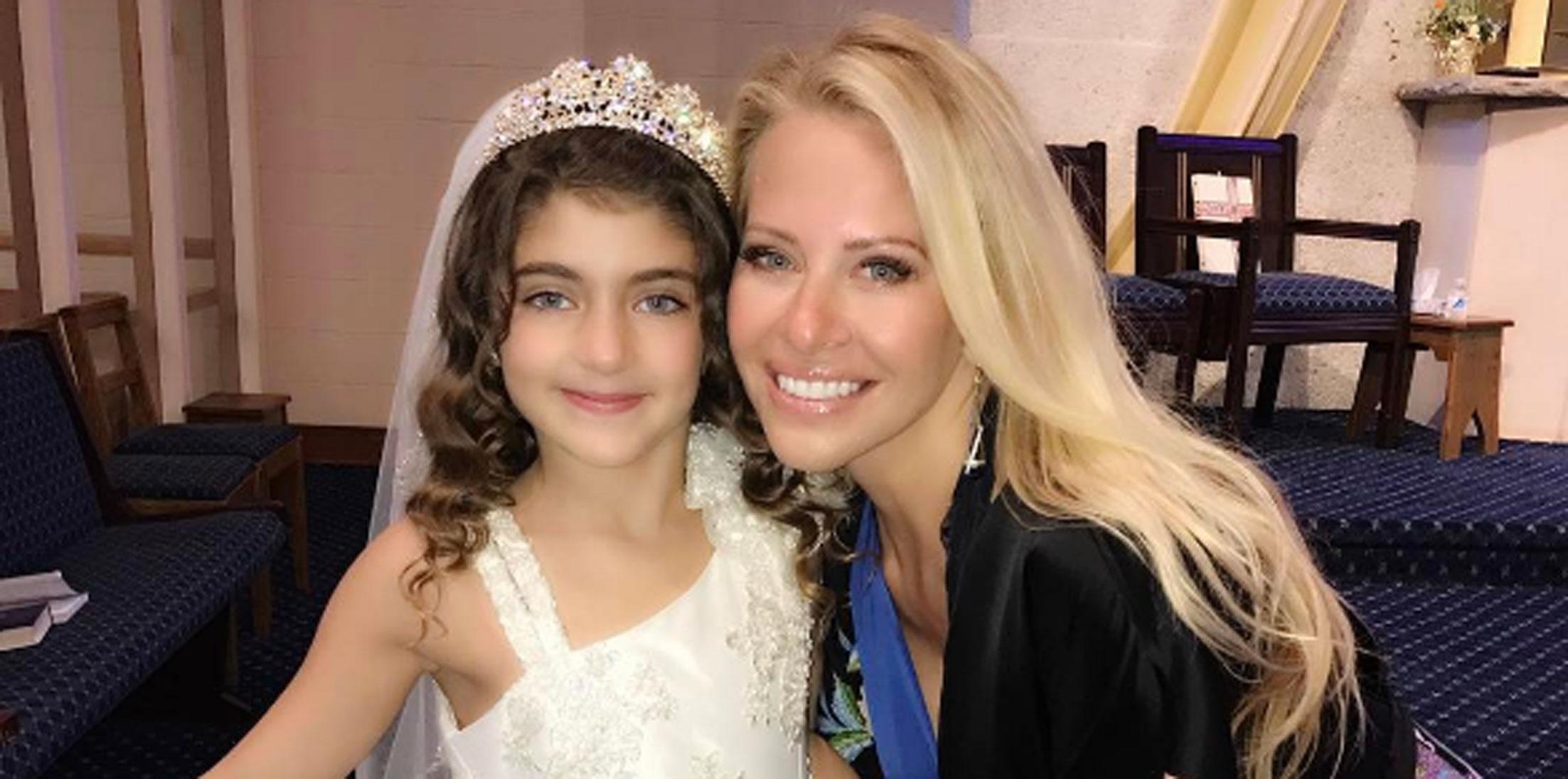 Two days after Dina Manzo was attacked during a violent home invasion, Teresa Giudice shared a photo on Instagram taken just hours before the brutal attack. On Saturday, Dina attended the first holy communion of her goddaughter, and Teresa's youngest daughter, Audriana, in New Jersey. What should have been a memorable day turned to horror when Dina returned to her townhouse with her boyfriend Dave Cantin, only to be beaten and bound by robbers. Teresa's chilling post serves as a reminder that life can change in an instant.
Article continues below advertisement
In the Instagram photo, Dina is smiling wide as she kneels down next to her young goddaughter. Teresa captioned the pic, "Audriana & Godmother We love you @dinamanzo & Dave." She also included an emoji of praying hands, letting her former co-star know she's in her thoughts and prayers.
Teresa posted many pictures of Dina taken just hours before her home invasion. Dina currently lives in California with Dave but made sure to fly into New Jersey for her goddaughter's special day.
Article continues below advertisement
After the days' festivities, Dina and Dave returned to their townhouse just before 11 p.m., and two individuals, "who were already inside the home," immediately rushed towards them, RadarOnline.com reported.
"The male victim was struck several times with a baseball bat by one of the assailants. The female victim was punched multiple times by the other assailant. The two victims were then bound together within the home," the Holmdel Township Police Department revealed in a statement.
Article continues below advertisement
"The two assailants stole personal property from the victims, including cash and jewelry, and fled the scene," the department added. Dave then managed to free himself and call police, after which, both he and Dina were treated at the hospital for "facial injuries."
"Dina and David are obviously shaken up from the traumatic and violent home invasion and robbery," the couple's attorney, Andrew B. Brettler, told People magazine. "They are grateful to law enforcement and the other emergency responders and appreciate everyone's concern and well-wishes."
What do you think of Teresa's post? Are you shocked by Dina's frightening robbery? Sound off in the comments below!