PHOTOS
The 5 Biggest Fashion Risk Takers at the 2014 MTV VMAs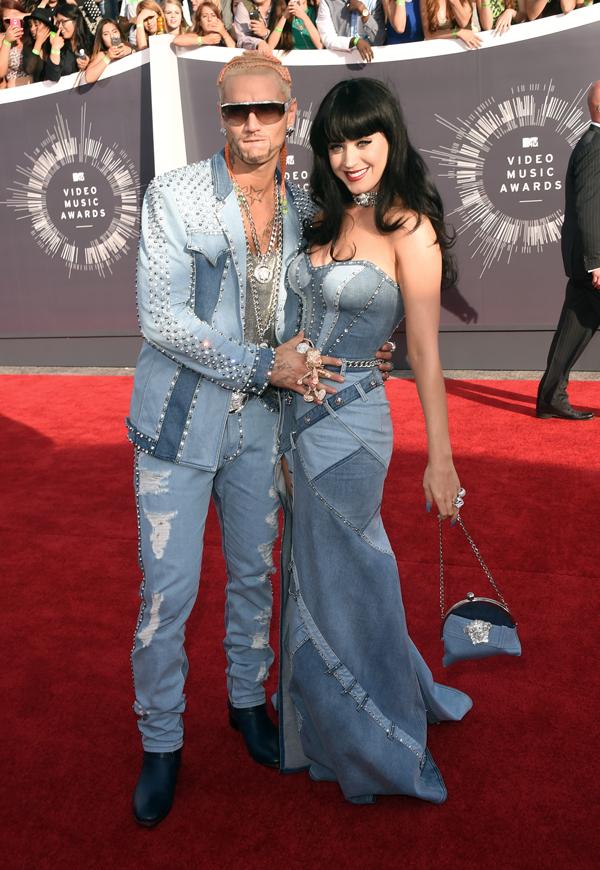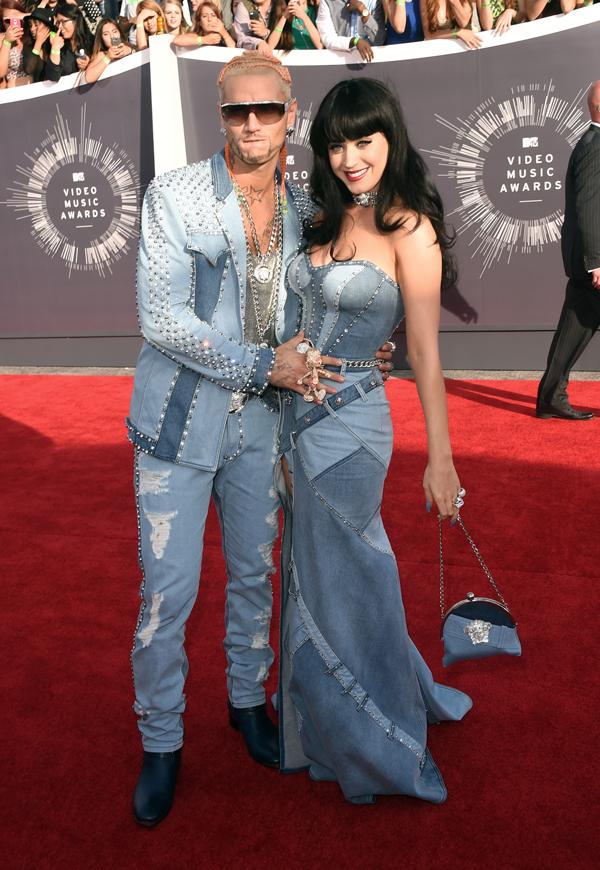 Who would have ever thought we'd see this again?! Send your thanks to Katy Perry and Riff Raff for recreating this iconic matching moment in history.
They're not exact replicas of JT and Brit's outfits, but they're close enough for us.
Long live the patchwork denim evening gown.
Article continues below advertisement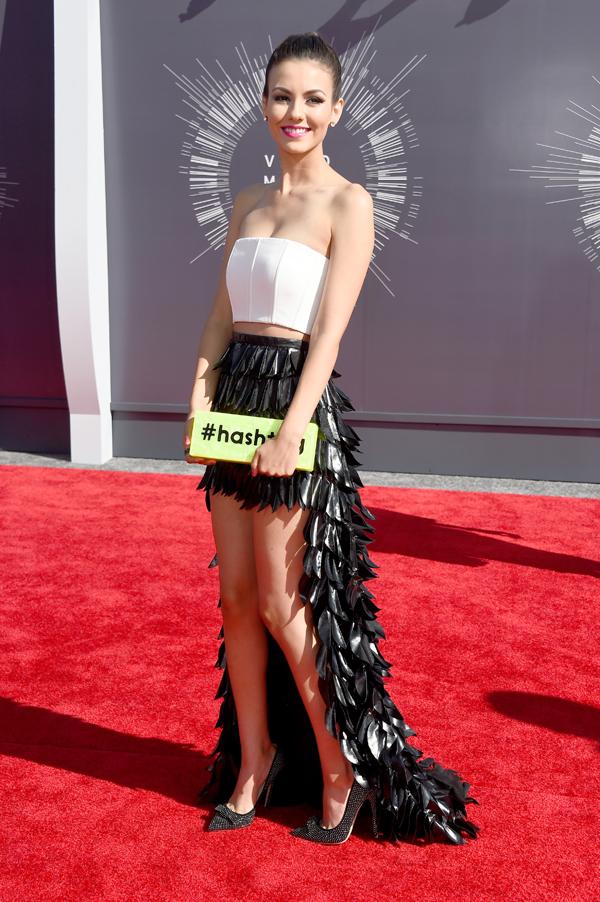 High-low hemlines reached their peak about two years ago, this we know. But Victoria Justice gave the mullet skirt one more run with extreme lengths in a adventurously textured fabric. The skirt, designed by LUBLU Kira Plastinina, truly made her a VMAs risk taker.
Note: She did keep it rather trendy with a #hashtag handbag. Kudos to that accessory, Victoria.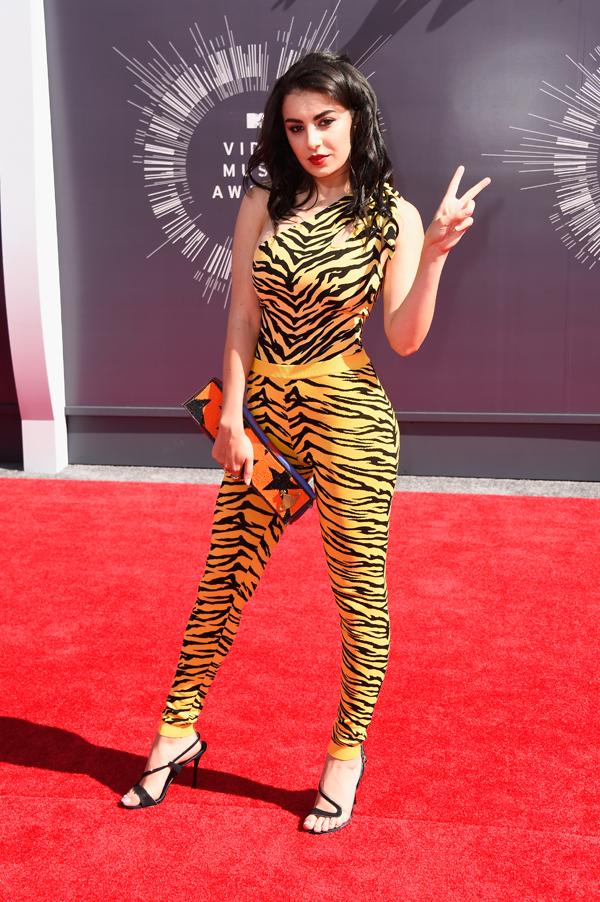 Charli XCX's tiger-striped jumpsuit ensured her a spot on this risk takers roundup.
Article continues below advertisement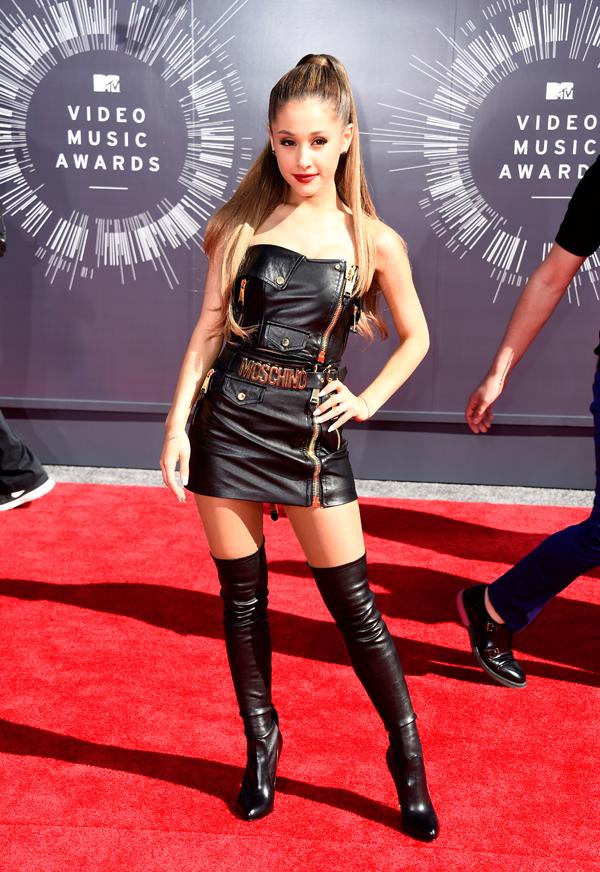 So it's not really a surprising look, but dub Ariana Grande with a risk taker title for her continued bravery to rock thigh-high leather boots.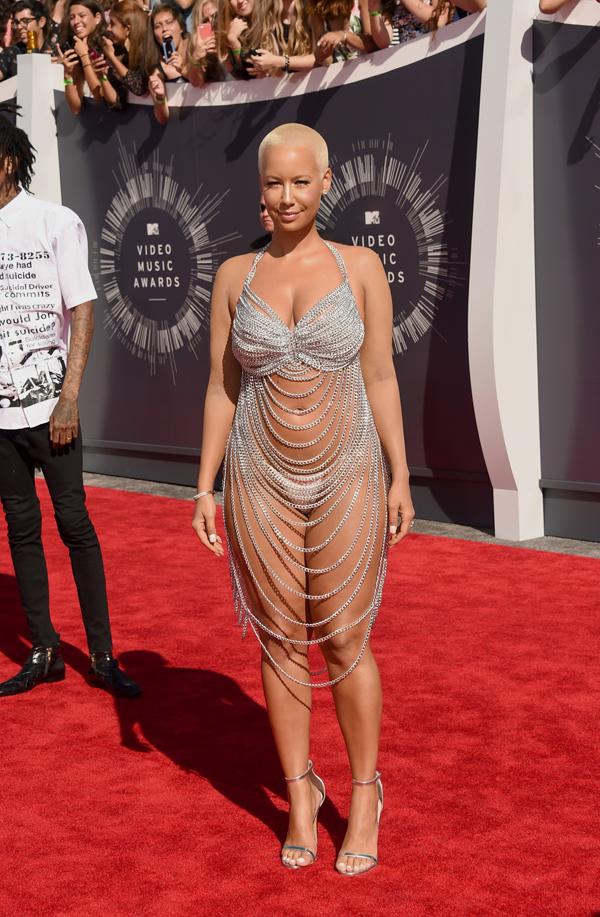 Amber Rose walked the red carpet in a dress made out of layered chains. It couldn't be missed.