PHOTOS
The Real Housewives of Miami Celebrate The New Season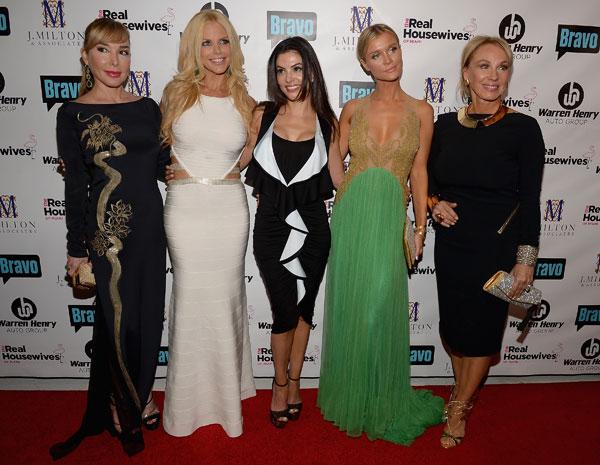 The Real Housewives of Miami cast turned up the heat Tuesday night at Lou La Vie in the city's downtown district in anticipation of their new season's August 12 premiere. Check out pics of the ladies all glammed up for their big night and make sure to catch Real Housewives of Miami this Monday at 9/8 central on Bravo.
Which Miami housewife are you most excited to catch up with? Tell us in the comments below or tweet @OKMagazine.
Article continues below advertisement
Joanna Krupa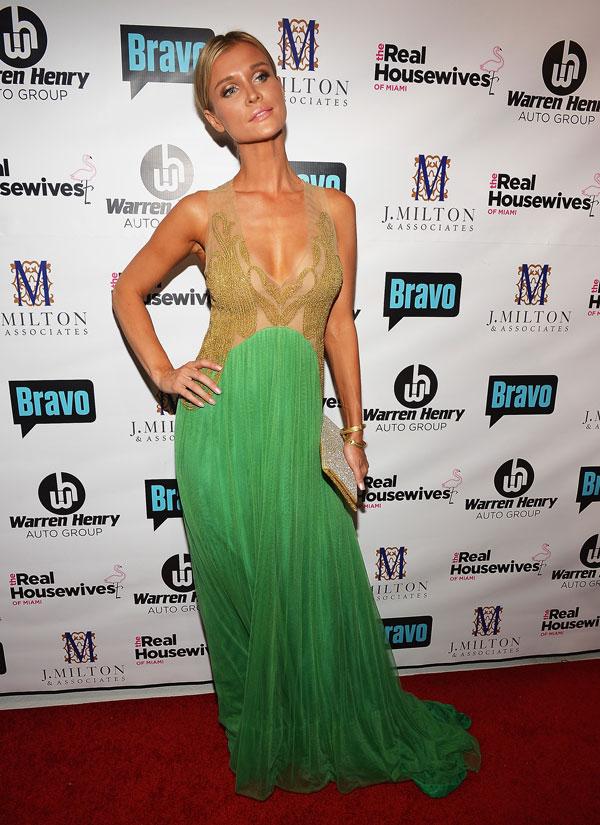 Joanna Krupa looked like a goddess in a plunging green gown. Fans will get to see how her recent wedding plans out in front of the cameras this season.
Real Housewives of Miami Cast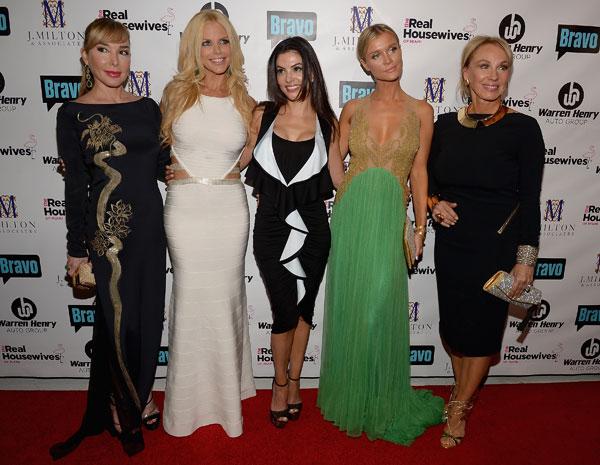 Impressed you can get these five ladies to take a photo together without a fight breaking out? So are we!
Article continues below advertisement
Jonathan Cheban and girlfriend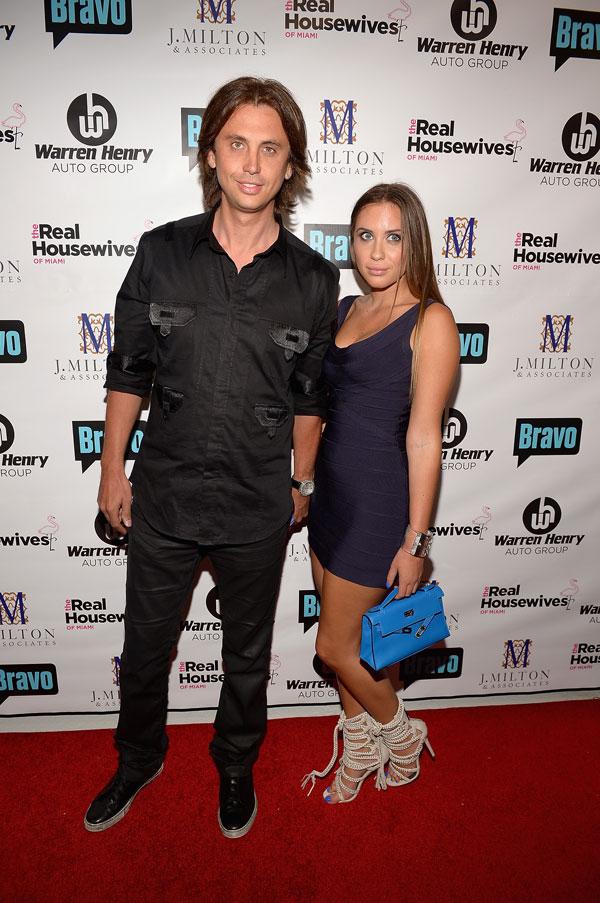 Publicist and Kardashian confidante Jonathan Cheban helped the Miami wives celebrate.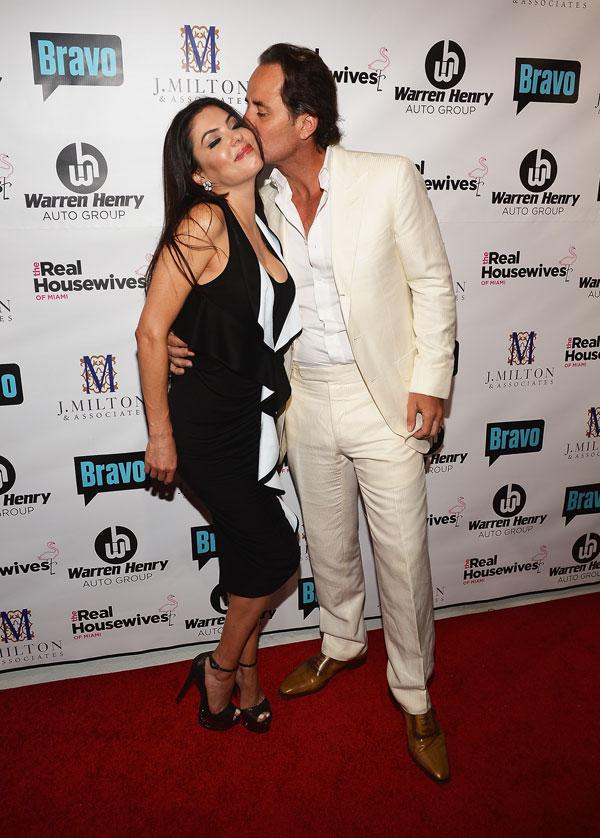 Adriana de Moura gets a smooch from her sweetie, husband Frederic Marq. Fans can also catch her wedding this season as well.
Article continues below advertisement
Marysol Patton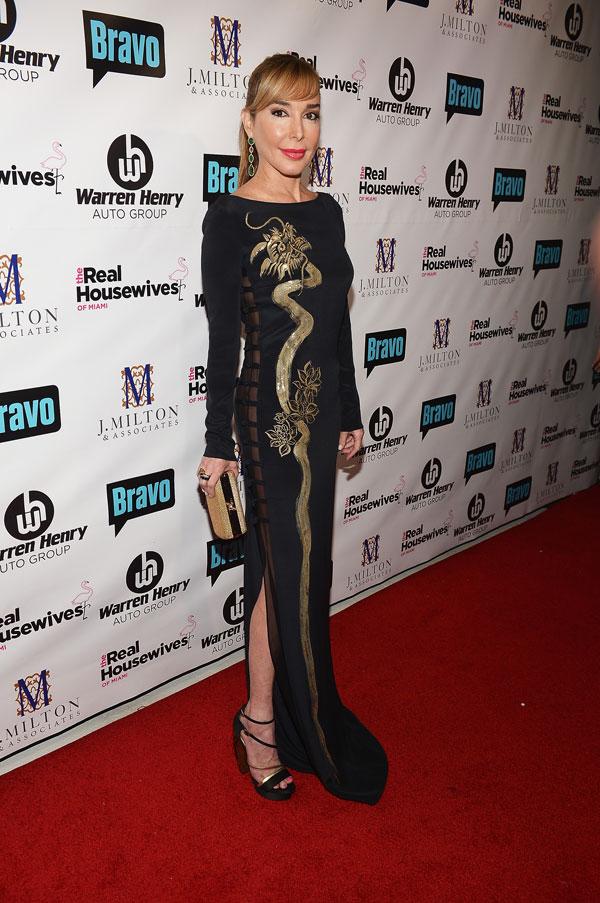 Marysol Patton isn't a full-time cast member this season but the Miami publicist will still be seen plenty—and surely share some drama.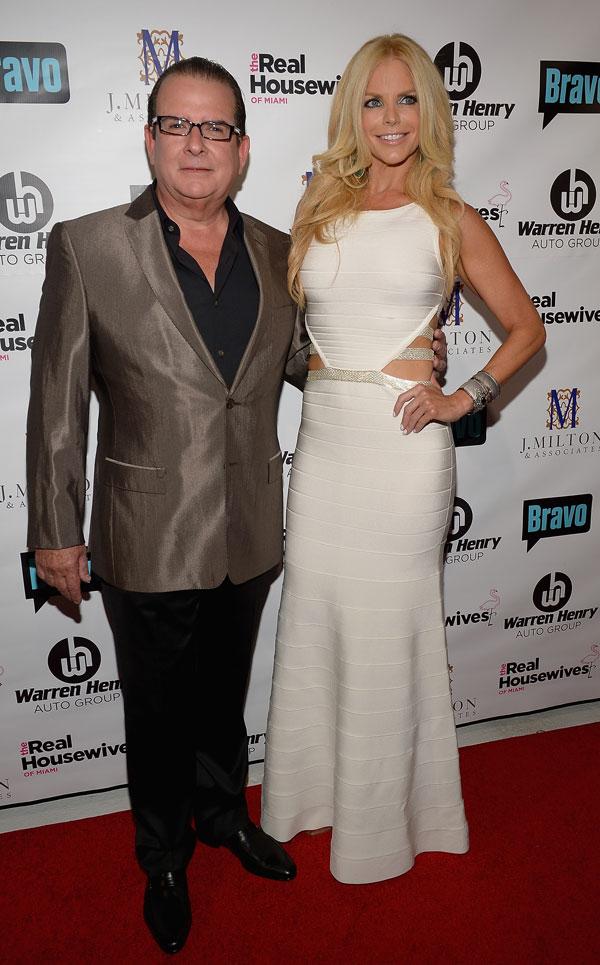 Alexia Echevarria and husband Herman strike a pose. We're loving her white gown with cut out panels.
Article continues below advertisement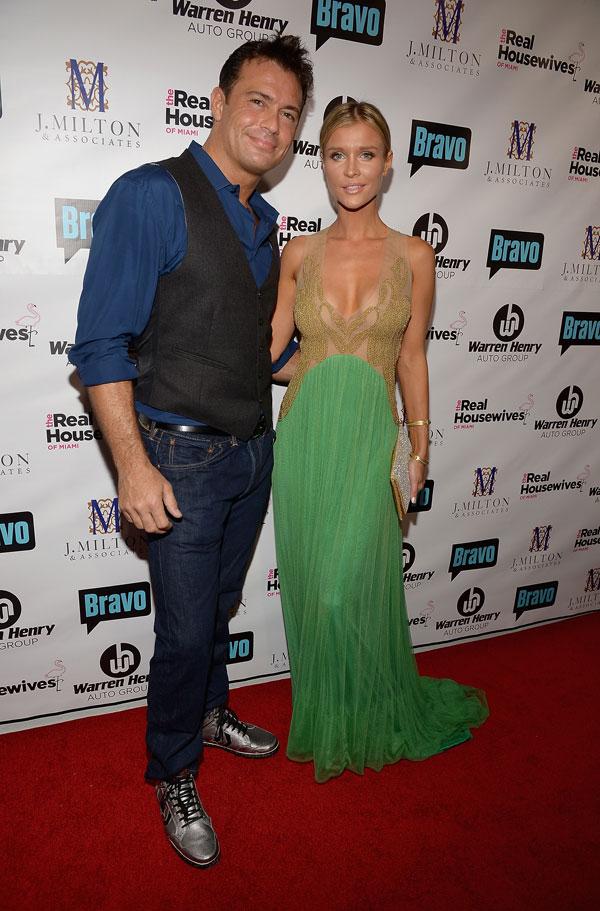 How cute are newlyweds Roman and Joanna? After last season's relationship hiccups, we're hoping nothing but love and luck for these two in the future.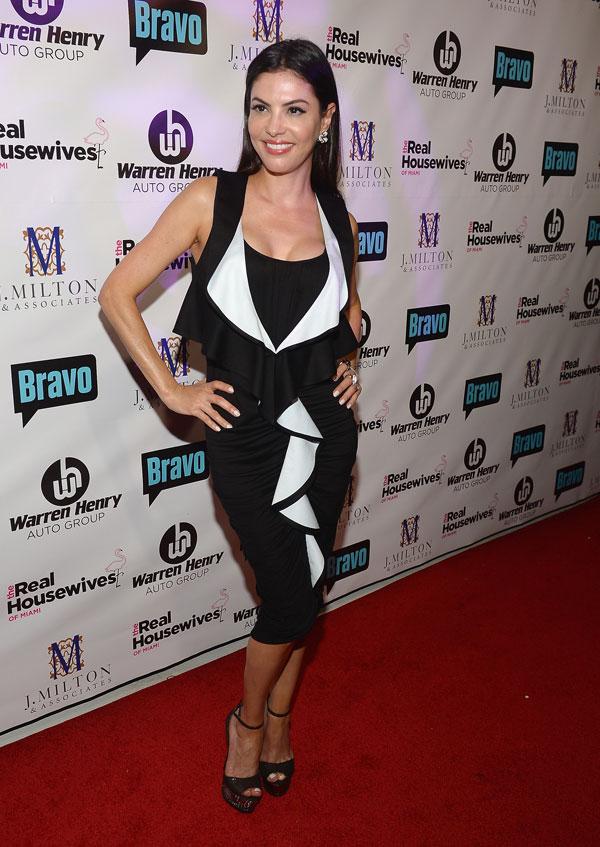 Adriana rocked a tuxedo-style cocktail dress and sleek strands.
Article continues below advertisement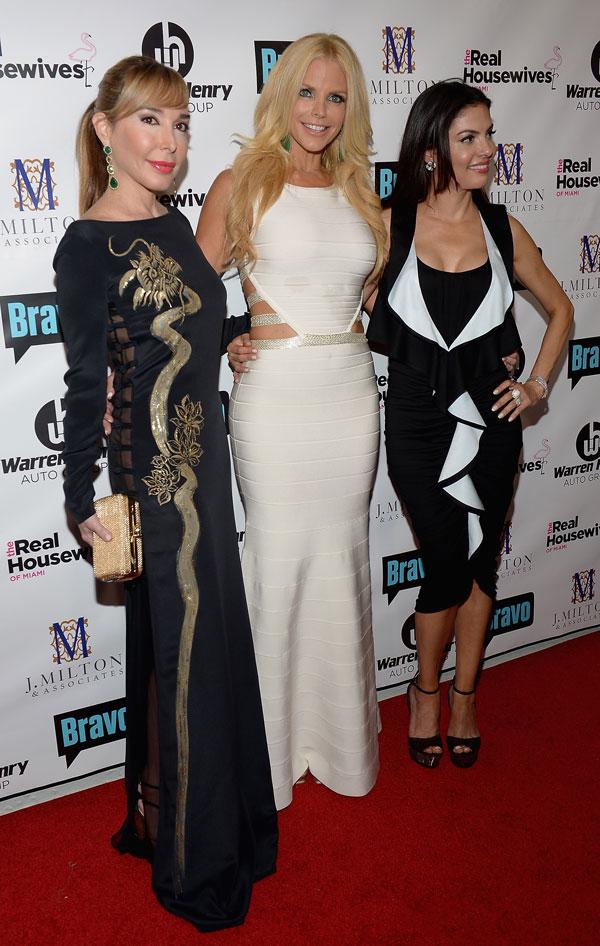 Looks like Marysol, Alexia and Adriana are as tight as ever.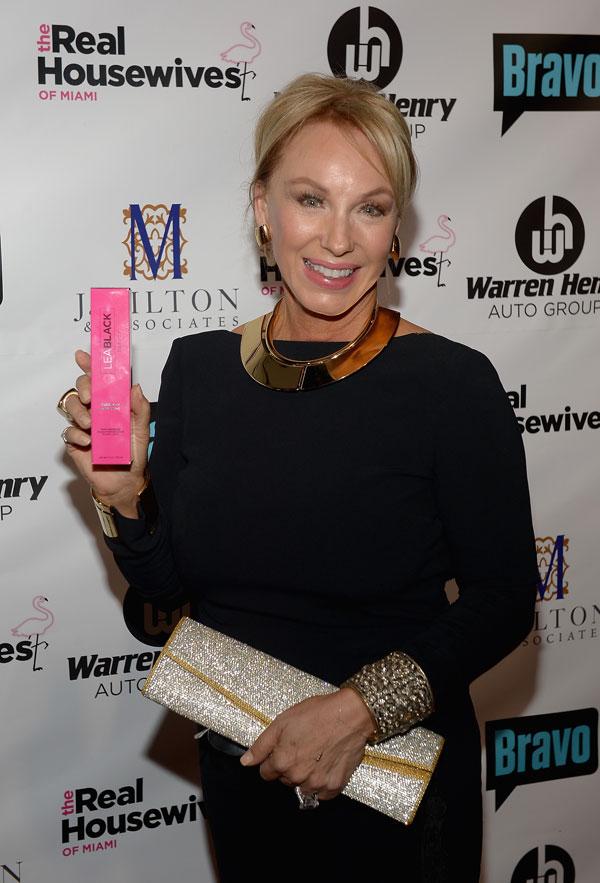 Lea Black looks chic in, well, black! The charitable entrepreneur takes the opportunity to show off her new skincare line. Smart lady.