PHOTOS
The Worst Celebrity Wardrobe Malfunctions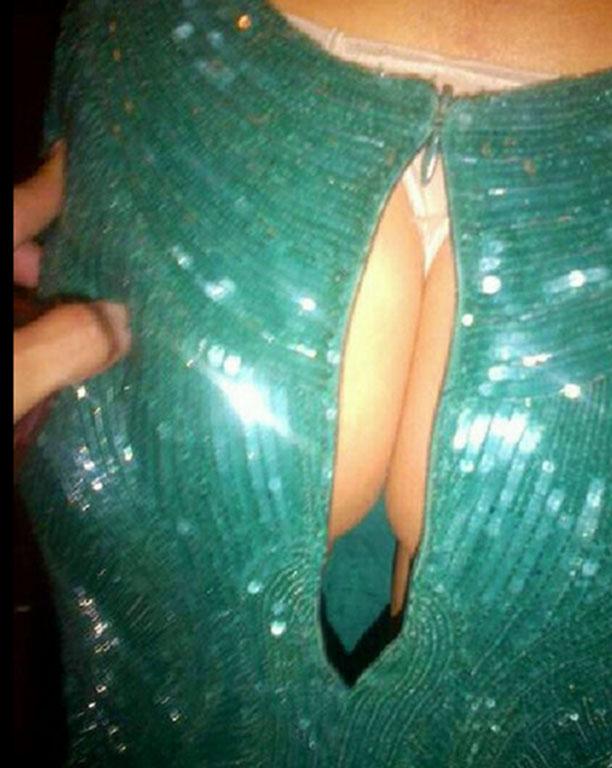 Article continues below advertisement
Sofia Vergara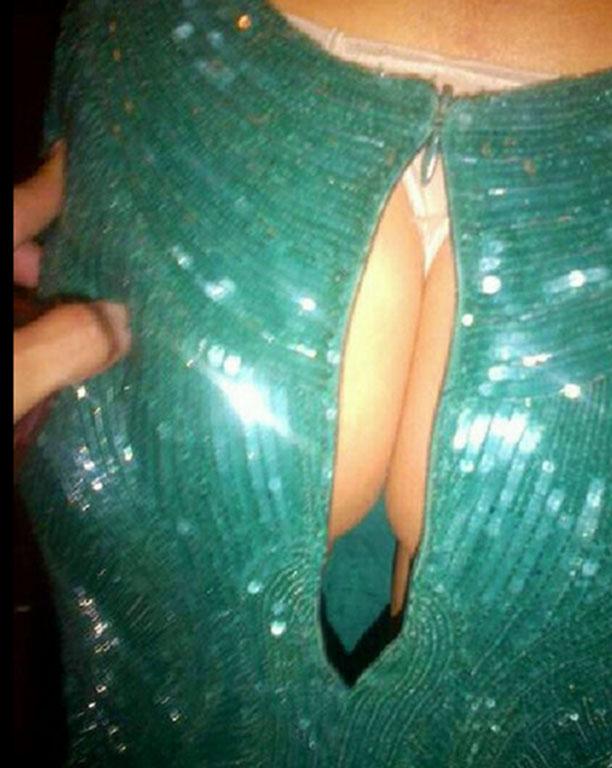 Oops, looks like someone's cheeks are out! Sofia Vergara snapped this pic of her famous backside right before taking the stage at the Golden Globes to accept the Best Comedy award with her Modern Family cast. Vergara tweeted: "Yes!!!! This happend 20 min before we won!!!! Jajajajja. I luv my life!!!!" At least she's not torn up over it?
Julianne Hough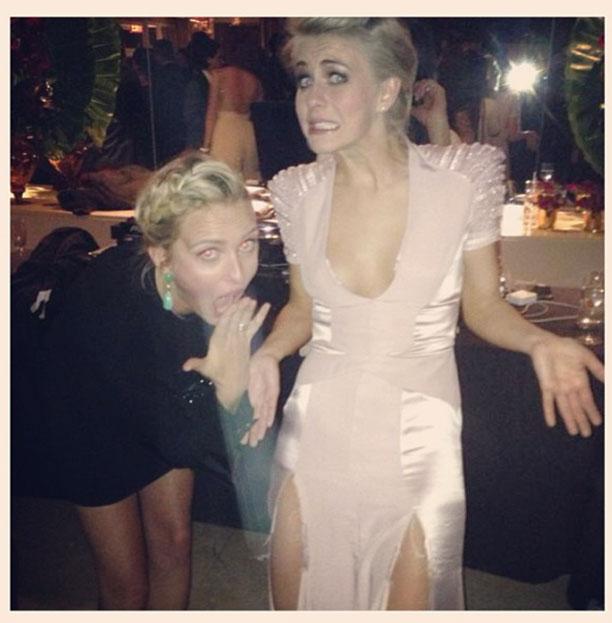 After splitting her Jenny Packham dress in two places at InStyle's Golden Globes party, Julianne Hough tweeted: "Ummm again... I love to dance regardless of how expensive a dress may be... You can't hold me down!" We have to agree with her there!
Article continues below advertisement
Chrissy Teigen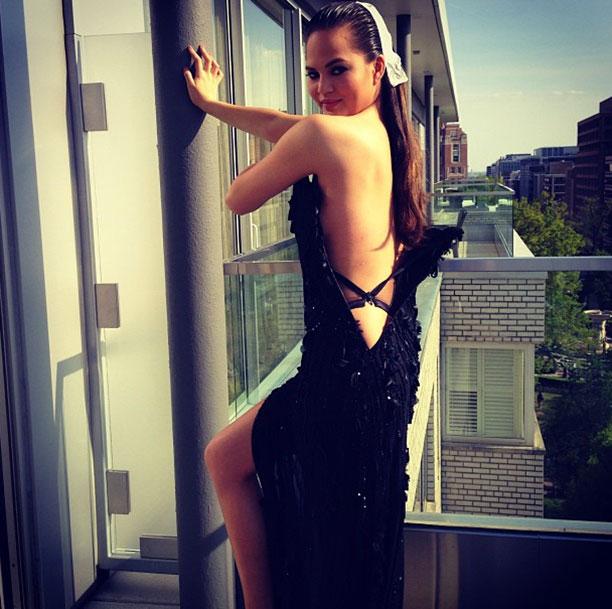 When Chrissy Teigen's dress fell apart before the White House Correspondents' Dinner, the supermodel did what only Chrissy Teigen would do—tweet this photo with the caption: "Late for #whcd. Broke zipper. Any tailors in DC wanna sew me in?" We're going to go ahead and say the answer was a resounding "YES" to that one.
Article continues below advertisement
Brandi Glanville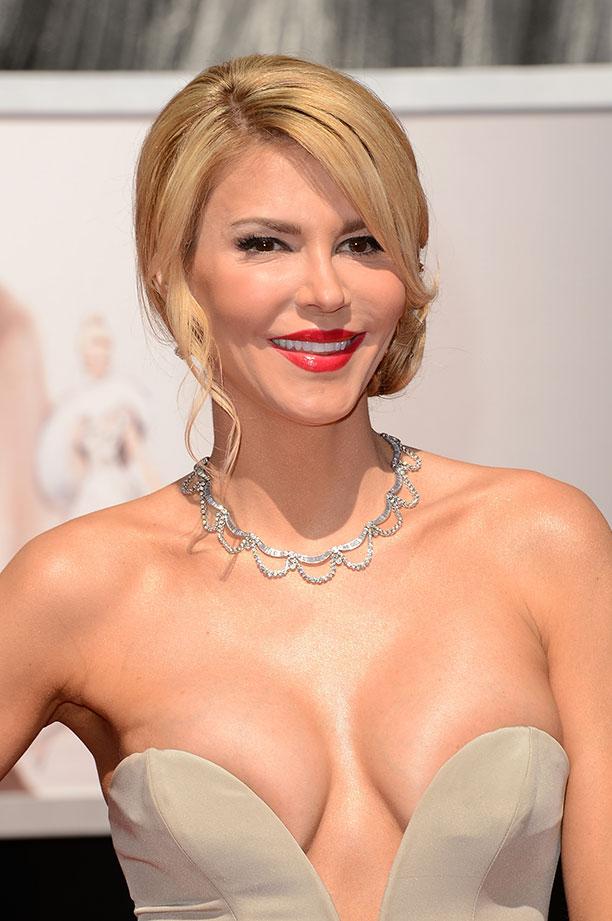 Brandi Glanville's major display of flesh at the Oscar's seemed to piss off one person more than some others: her dad. The two are currently not speaking because of it. We don't get the big deal though, it's not like she's writing a sexual tell-all book...oh wait.
Article continues below advertisement
Rosario Dawson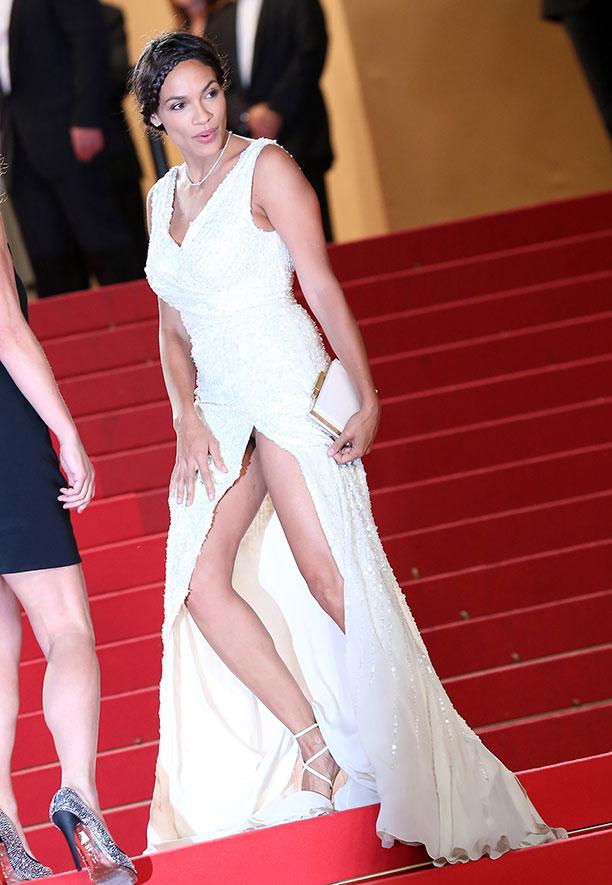 Dear Rosario Dawson, even bad crotch shots happen to good people.
MORE ON:
Wardrobe malfunction
Article continues below advertisement
Ellie Goulding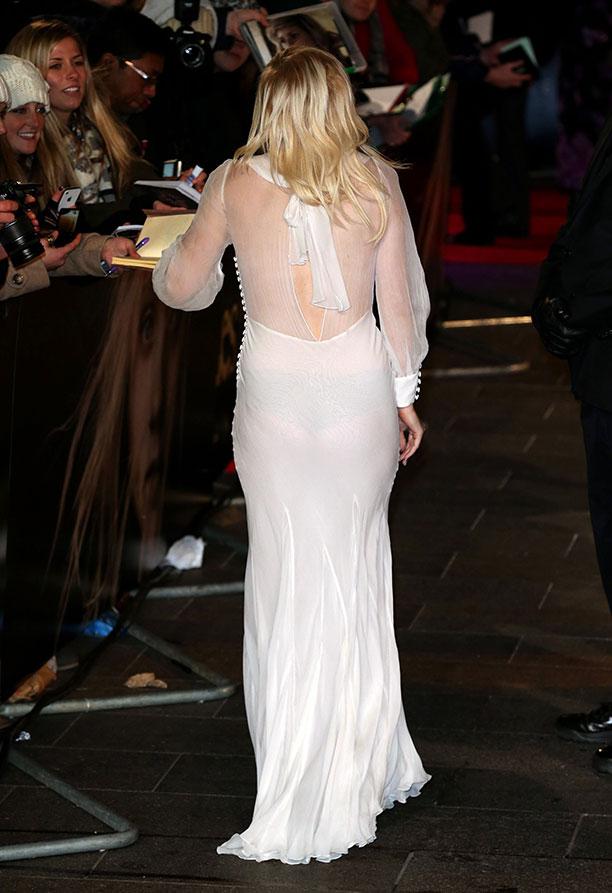 Looks like Ellie Goulding was a little too "Starry Eyed" to realize her thong was showing underneath her sheer dress. When the question is "to line or not to line," the answer is always to line.
Article continues below advertisement
Stacy Keibler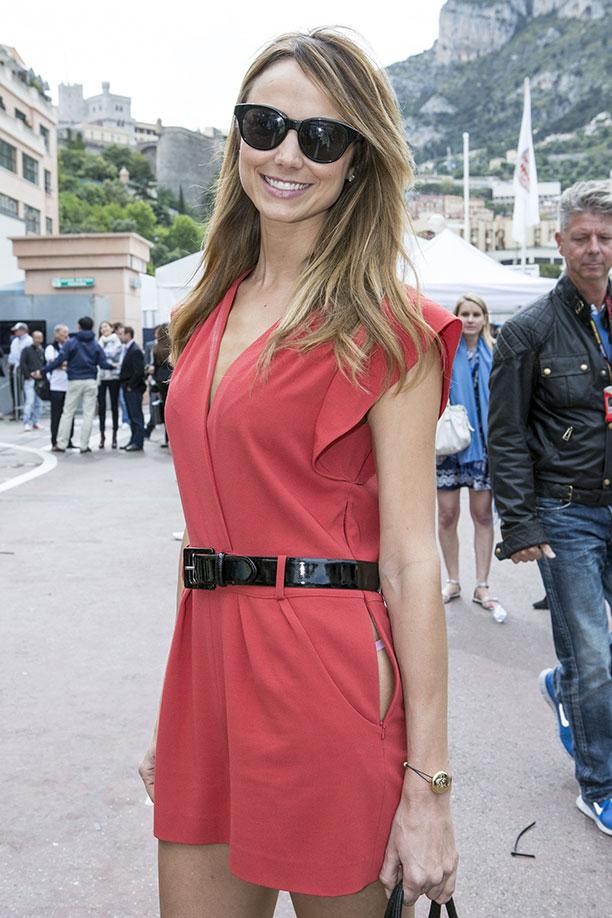 Cute girl, cute romper, sad rip. Better luck next time, Stace!
Article continues below advertisement
Selena Gomez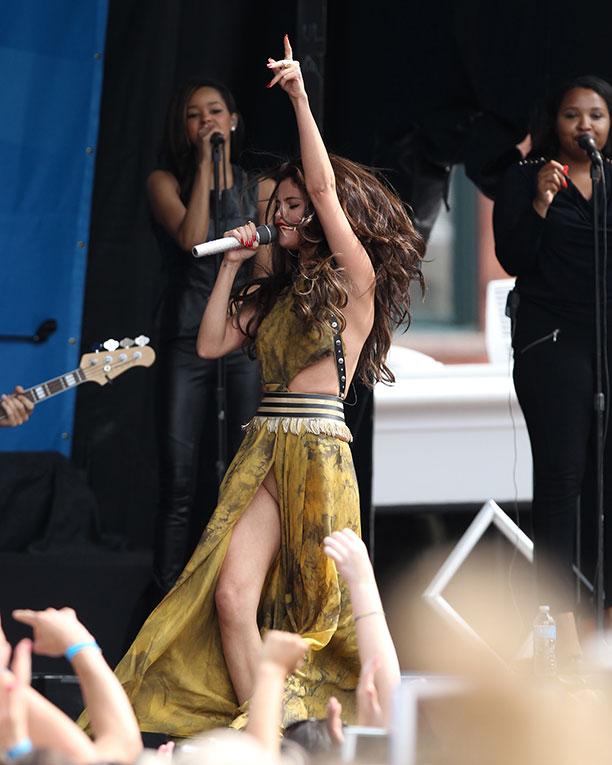 We just hope Selena Gomez's accidentally flashing didn't occur during the song "Come and Get It."
Article continues below advertisement
Jennifer Lawrence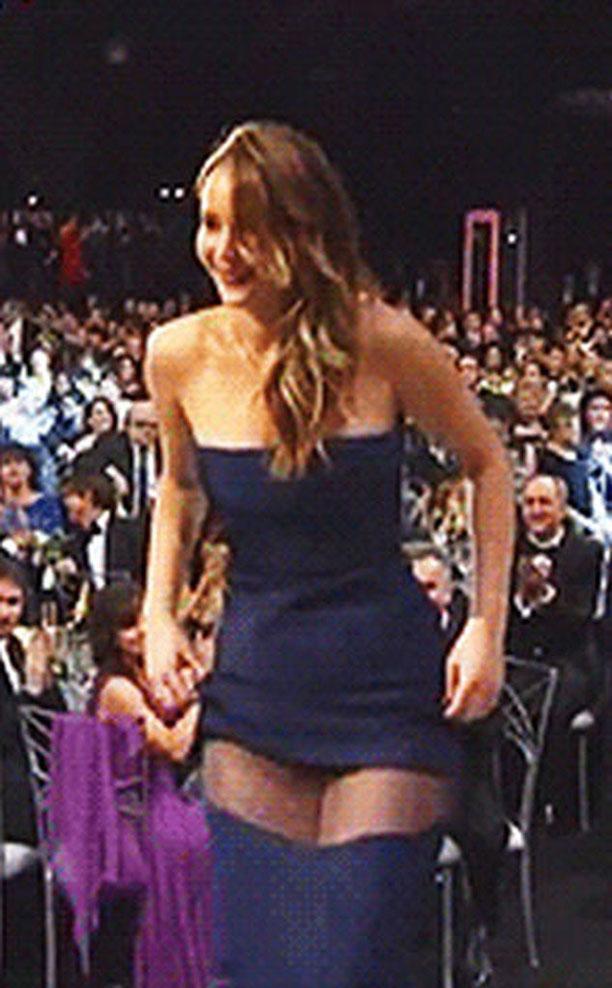 No, Jennifer Lawrence wasn't trying out a new trend here, her custom Dior dress actually ripped on her way to accept her SAG award. Ever the professional, she was able to hide the sheer area under the rest of the fabric and go about making her speech. Reason #4.536,856 why we love her.
Article continues below advertisement
Adrienne Bailon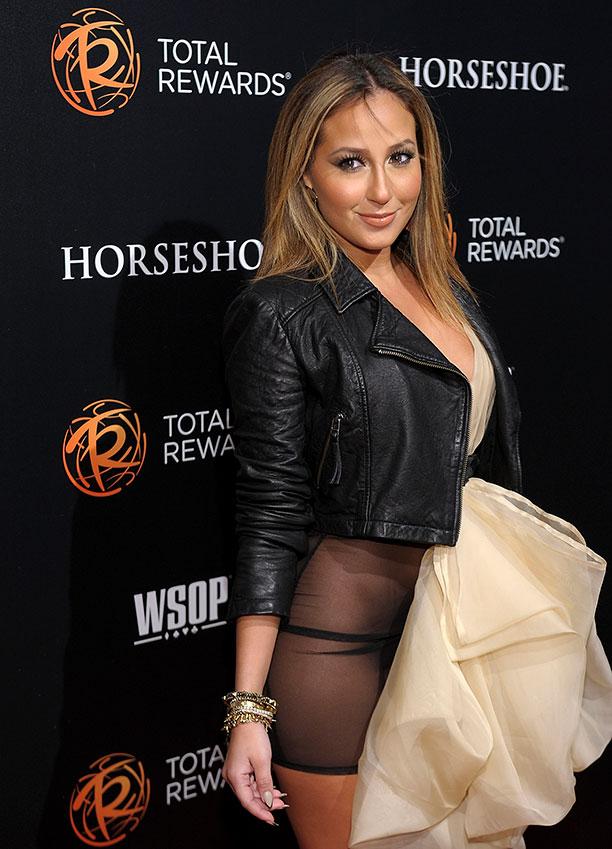 Adrienne Bailon had a fashionable misstep when she rocked this see-through black dress with a draped overlay sans panties on a red carpet at the Escape to Total Rewards event. Just no.