PHOTOS
Tia Mowry-Hardrict, Matt Damon and Other Stars Who Have Renewed Their Wedding Vows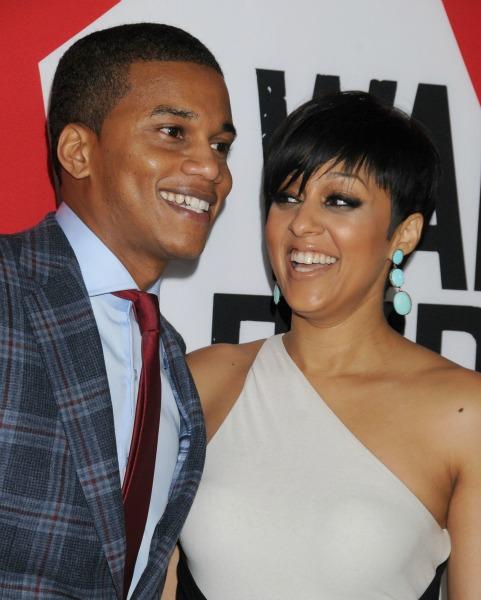 Article continues below advertisement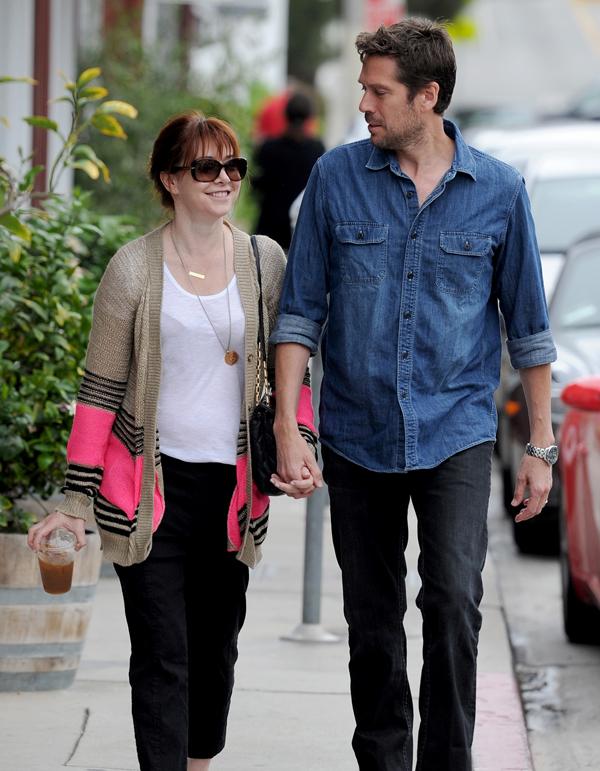 Alyson Hannigan is sporting a brand new diamond wedding ring from her husband Alexis Denisof! The two will renew their wedding vows for their tenth anniversary in October.
1.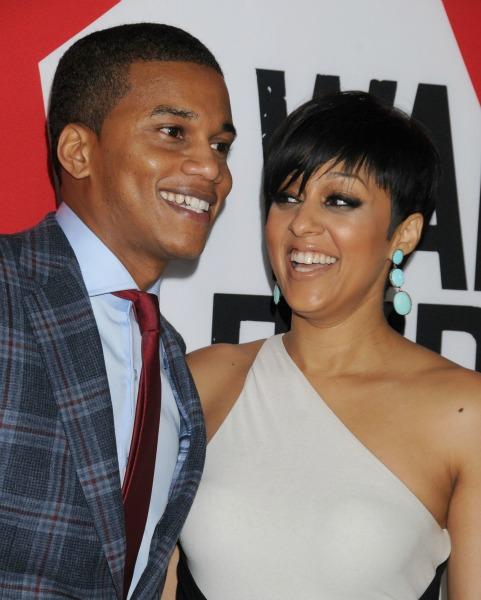 Tia Mowry-Hardrict told OKMagazine.com first that she and her husband of five years, actor Cory Hardrict, were going to renew their wedding vows to each other. The two held a special April 13 ceremony on the beach in Malibu, California, in front of friends and family, including their 21-month-old son, Cree.
2.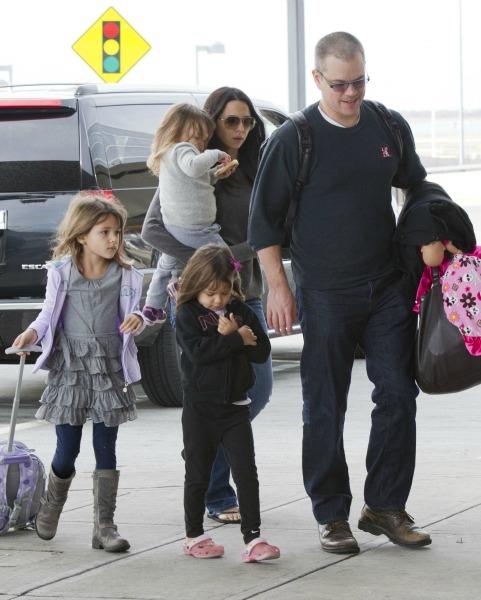 Matt Damon and his wife Luciana celebrated their vows in St. Lucia on April 13 with 50 guests, ranging from their four daughters to stars like Ben Affleck, Jennifer Garner and Robert DeNiro. Why did the couple decide to do it now? 2013 marks the tenth year since they first met!
Article continues below advertisement
3.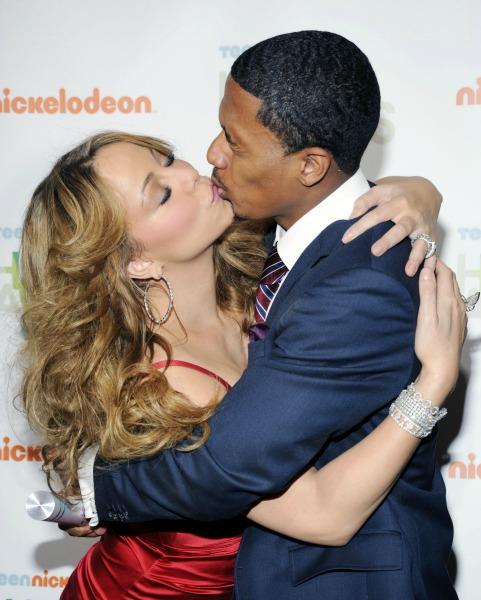 Wedding ceremonies in locations like Paris and Beverly Hills have become an annual event for Mariah Carey and Nick Cannon! "I have to do it every single year," Nick has said of renewing their vows. "If you were married to Mariah Carey, you'd want to marry her every year too! I just have to keep doing it to make sure it's real."
Article continues below advertisement
4.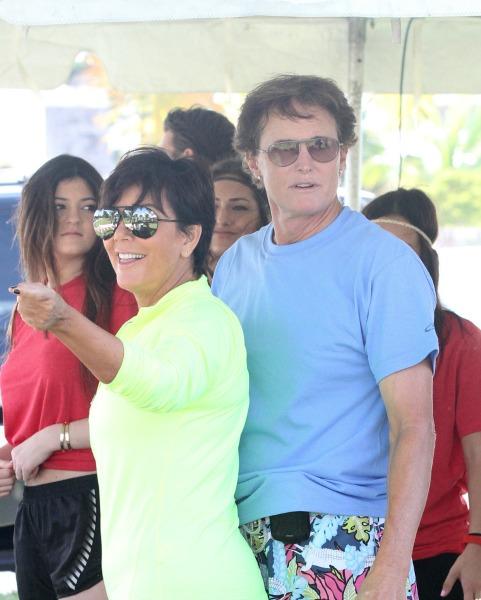 In April 2011, Kris and Bruce Jenner celebrated their 20th anniversary with a second wedding! A Tahitian priest remarried the couple in front of their kids during a family trip to Bora Bora. However, the special day may have had unintended consequences—Kris Humphries proposed to Kim Kardashian soon after!
Article continues below advertisement
5.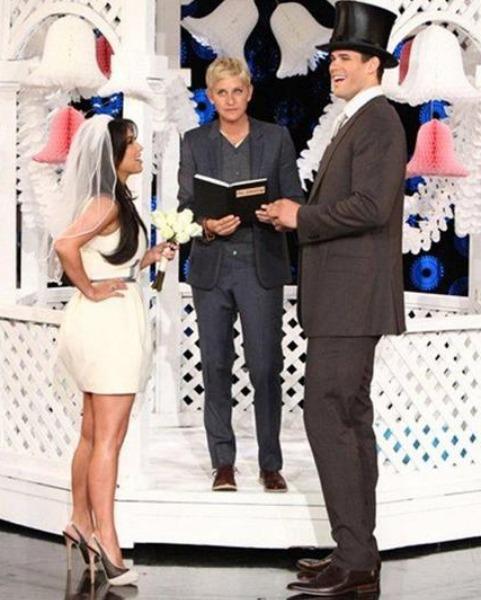 Kim Kardashian regrets her first 72-day marriage to Kris Humphries, so it's probably a good thing their second ceremony was just a big joke. "We are gathered here today because we are the only 300 people who weren't invited to Kim and Kris' wedding," Ellen DeGeneres announced to the studio audience of her talk show. "And now, in this mecca of daytime television, we reaffirm the bond of marriage between Kris Humphries and Kim Kardashian—all rights reserved, E! Television Productions."
Article continues below advertisement
6.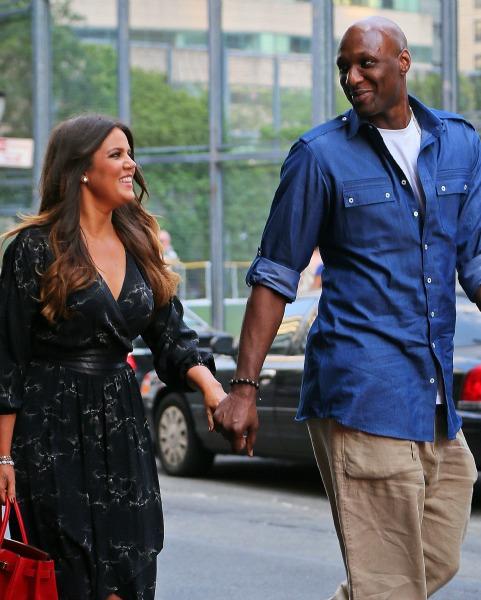 "What a special night! Tonight was pure love!" Khloe Kardashian gushed in September 2010 after her husband of a year, Lamar Odom, surprised her on their one-year anniversary with a vow-renewal ceremony.
Article continues below advertisement
7.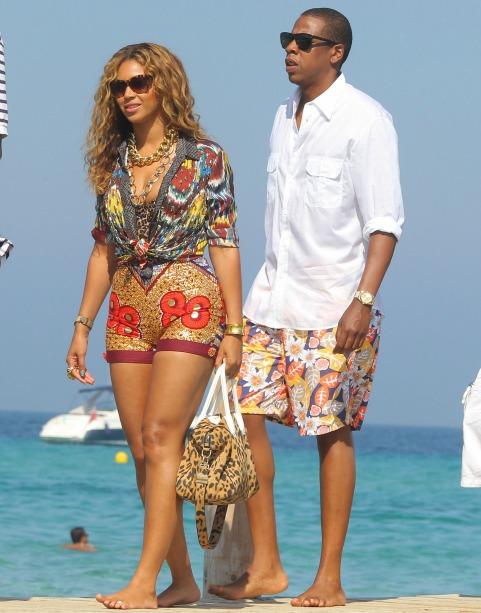 Beyonce and Jay-Z exchanged vows for the second time in New York City on April 4, 2012—their fourth wedding anniversary. This time around their daughter Ivy got to attend along with Will and Jada Smith and other high-profile guests!
Article continues below advertisement
8.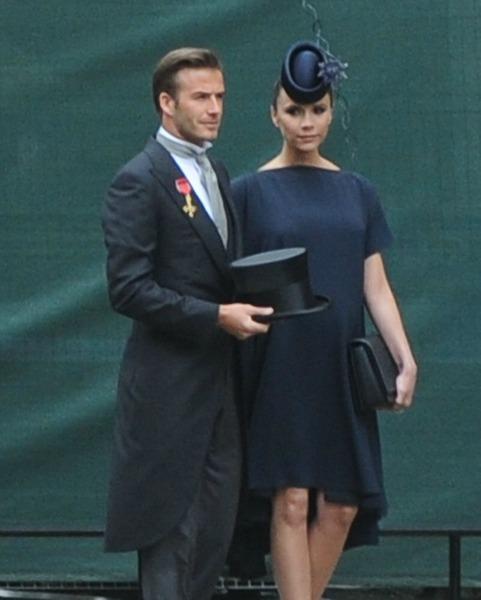 David and Victoria Beckham celebrated their love by getting the date of their second ceremony—March 8, 2006—tattooed onto their wrists in Roman numerals! "We've got matching dogs, matching watches, similar wardrobes, matchings Jags," Victoria has said of their tendency to get two of everything. "I know it's tacky, but it makes me laugh."
Article continues below advertisement
9.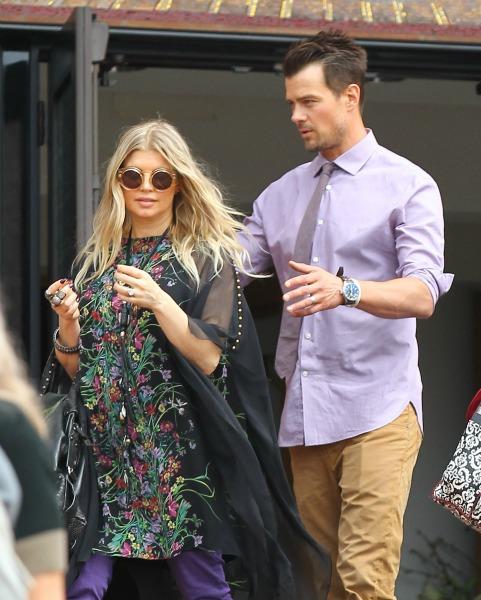 One year after their January 2009 wedding, Josh Duhamel hired a helicopter and pilot to fly him and his wife Fergie from Los Angeles to Santa Barbara, California, where he had organized a fifteen-minute sunset re-commitment ceremony!
Article continues below advertisement
10.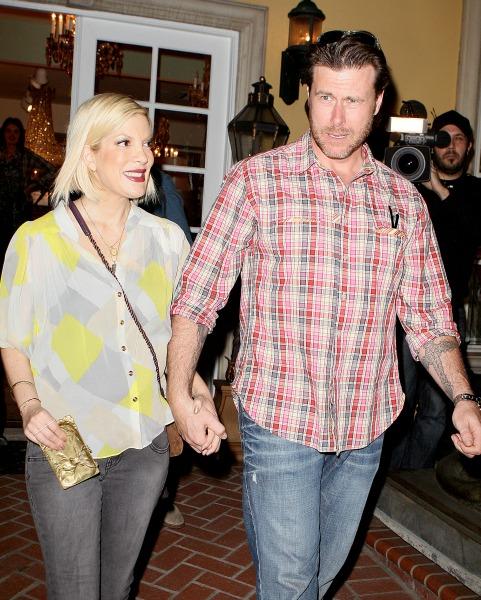 Tori Spelling and Dean McDermott got married on May 7, 2006 in Fiji. Four years later, they did it again—but a lot closer to home! Dean and Tori recreated their tropical ceremony by standing in a sandbox in California and repeating their original vows to each other.
Article continues below advertisement
11.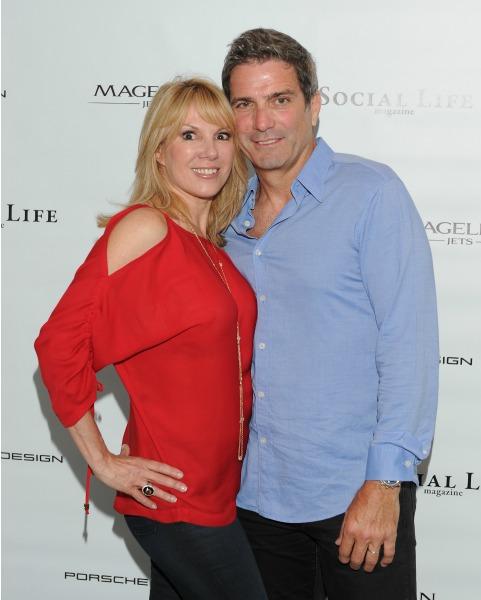 Ramona and Mario singer, who first got hitched in March 1992, said their "I dos" for the second time in front of 70 guests almost 18 years later. "It wasn't done as a fluff thing," the Real Housewife of New York said at the time. "When someone does something for real, you feel it. You feel the vibrations. You could feel the love between my husband and I."
Article continues below advertisement
12.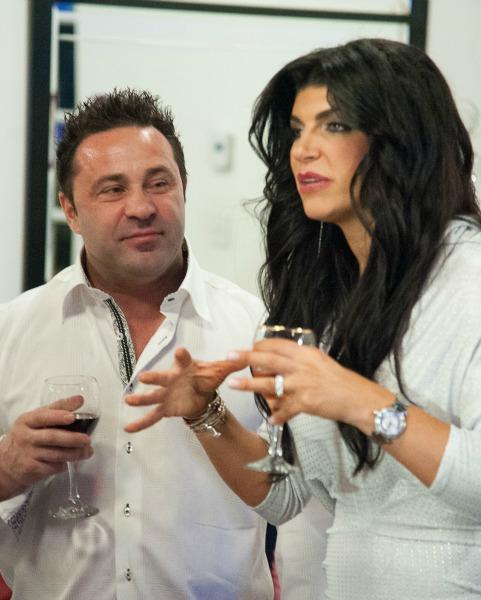 "Real Housewives of New Jersey" star, Teresa Giudice, followed Ramona's lead and spoiled herself silly with a showy fairytale wedding in September 2011. "I wanted to show my girls that marriage is really important, as is being faithful to one another," Teresa said of her second time down the aisle with her husband Joe. "I wanted to show our love for each other—I wanted them there to witness it."
Article continues below advertisement
13.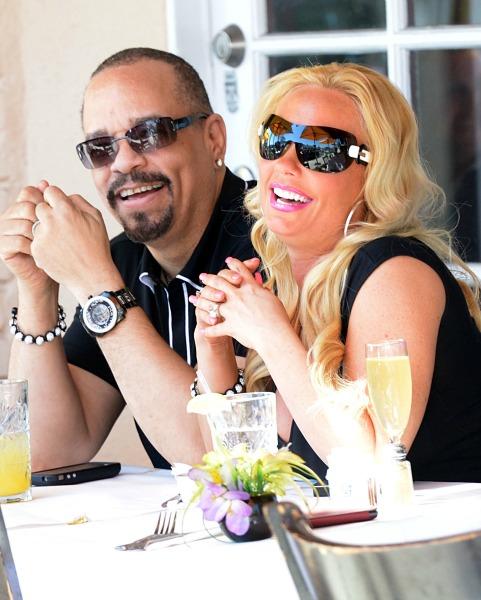 Nothing says love like getting married on reality TV! Ice T and his bride Coco renewed their vows in front of guests like Tila Tequila and Snoop Dogg for their show "Ice Loves Coco" in June 2011—almost six years after their first trip to the altar.
Article continues below advertisement
14.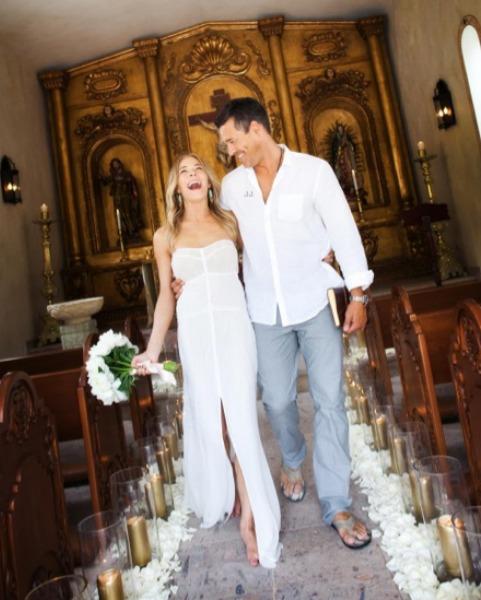 "It's incredible to thank each other for the past year as husband and wife," LeAnn Rimes tweeted after she and Eddie Cibrian got remarried in Cabo San Lucas, Mexico for their anniversary in April 2012. "Here's to another great year!"