PHOTOS
Ailing Tamera Mowry 'Desperate For Some Healing' After Trip To Urgent Care — So She's Drinking Tia's Breast Milk!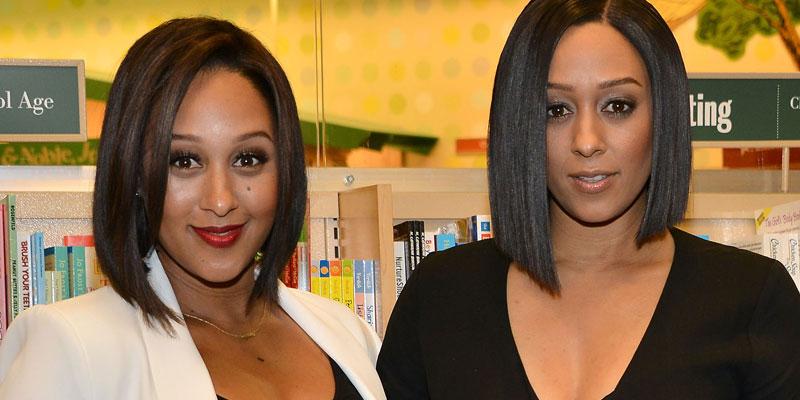 Tamera Mowry has been missing from cohosting her show The Real for the last two days due to her being admitted into urgent care. She's been too sick to come to work and has fans sending her wishes to get well soon. But have no fear! Her sister Tia Mowry has come to the rescue! Tamera went on her twin's Instagram and praised her for helping her heal. Keep reading to read how Tamera is doing with her current illness.
Article continues below advertisement
Tamera posted this video on Tia's Instagram page and praised her for giving her breast milk to drink.
Tia wrote as the caption, "Soooo, my sister is desperate for some healing. She's sicky poo and I sent her an article on how breast milk has healing properties."
Article continues below advertisement
"She's okay with drinking my #breastmilk. Ps, she's had some before and I mean, she's my twin. Here's what she had to say," she ended it.
In the clip Tamera exclaimed, "OH MY GOSH TIA, this is amazing! Your breast milk is the best milk I've ever tried in my life! OH MY GOD!"
Article continues below advertisement
The Real cohost Loni Love admitted on the show on Wednesday, February 20, that she "was with her in urgent care." She said of her and her other hosts Jeannie Mai and Adrienne Bailon that they "just need her to get better."
What are your thoughts on Tia drinking Tamera's breast milk to heal? Sound off in the comments below!