PHOTOS
Watch! Tom Brady Helps Jimmy Kimmel Hilariously Prank Matt Damon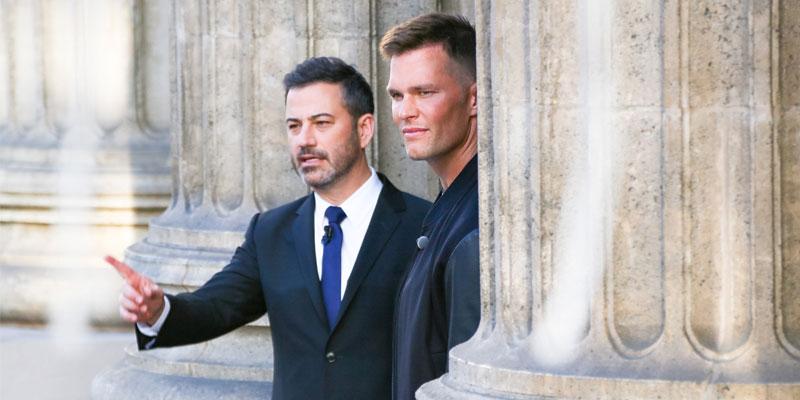 Jimmy Kimmel recruited NFL star Tom Brady to pull off a prank on actor Matt Damon, who the host has had an on-going (fake) feud with for years on his show Jimmy Kimmel Live. Scroll through to get all the hilarious details.
Article continues below advertisement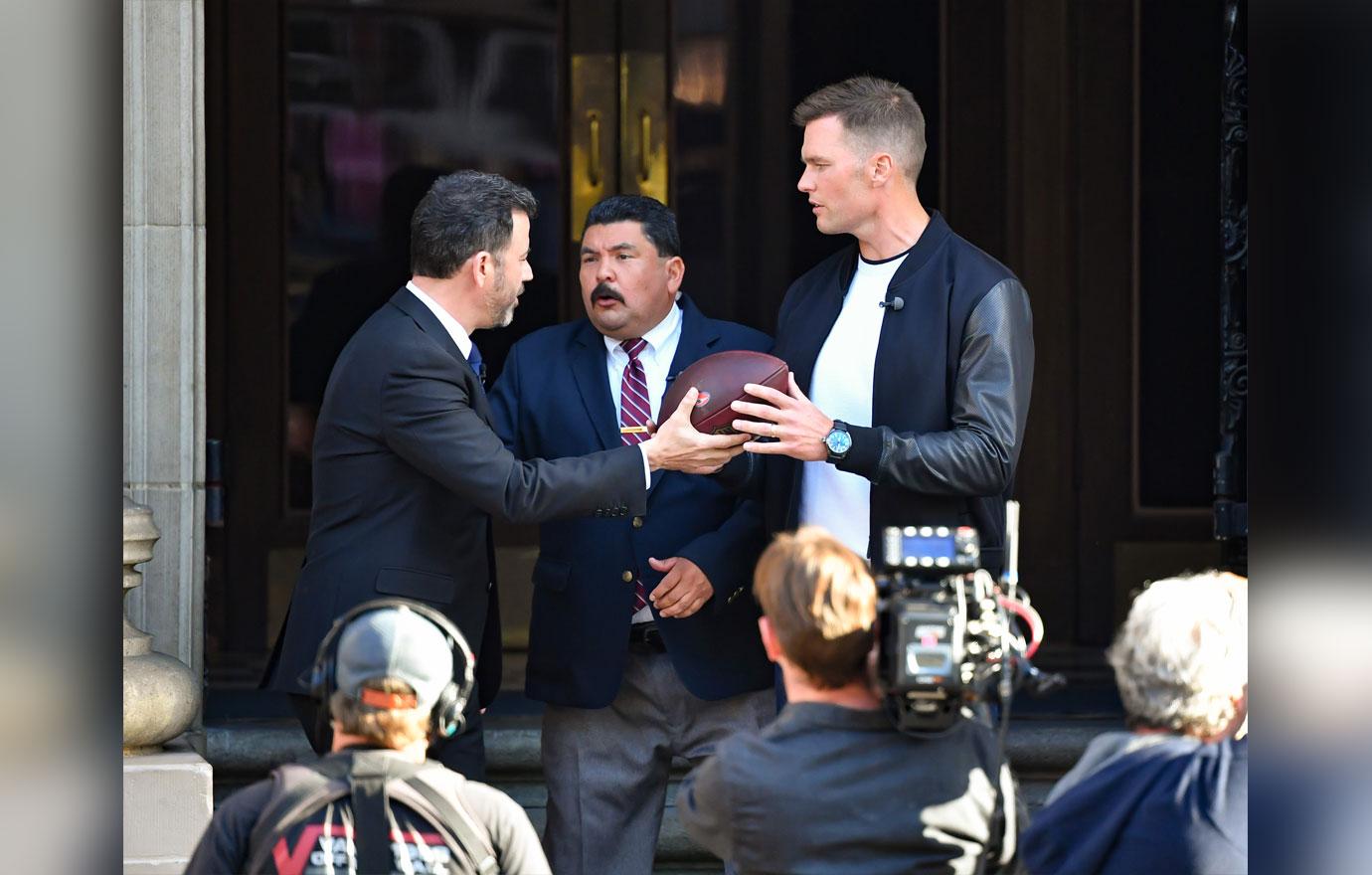 In the skit, that will air on the Thursday, May 2 episode of the ABC show, fans will see Tom, 41, Jimmy, 51, and his sidekick, Guillermo Rodriguez, stop by a house.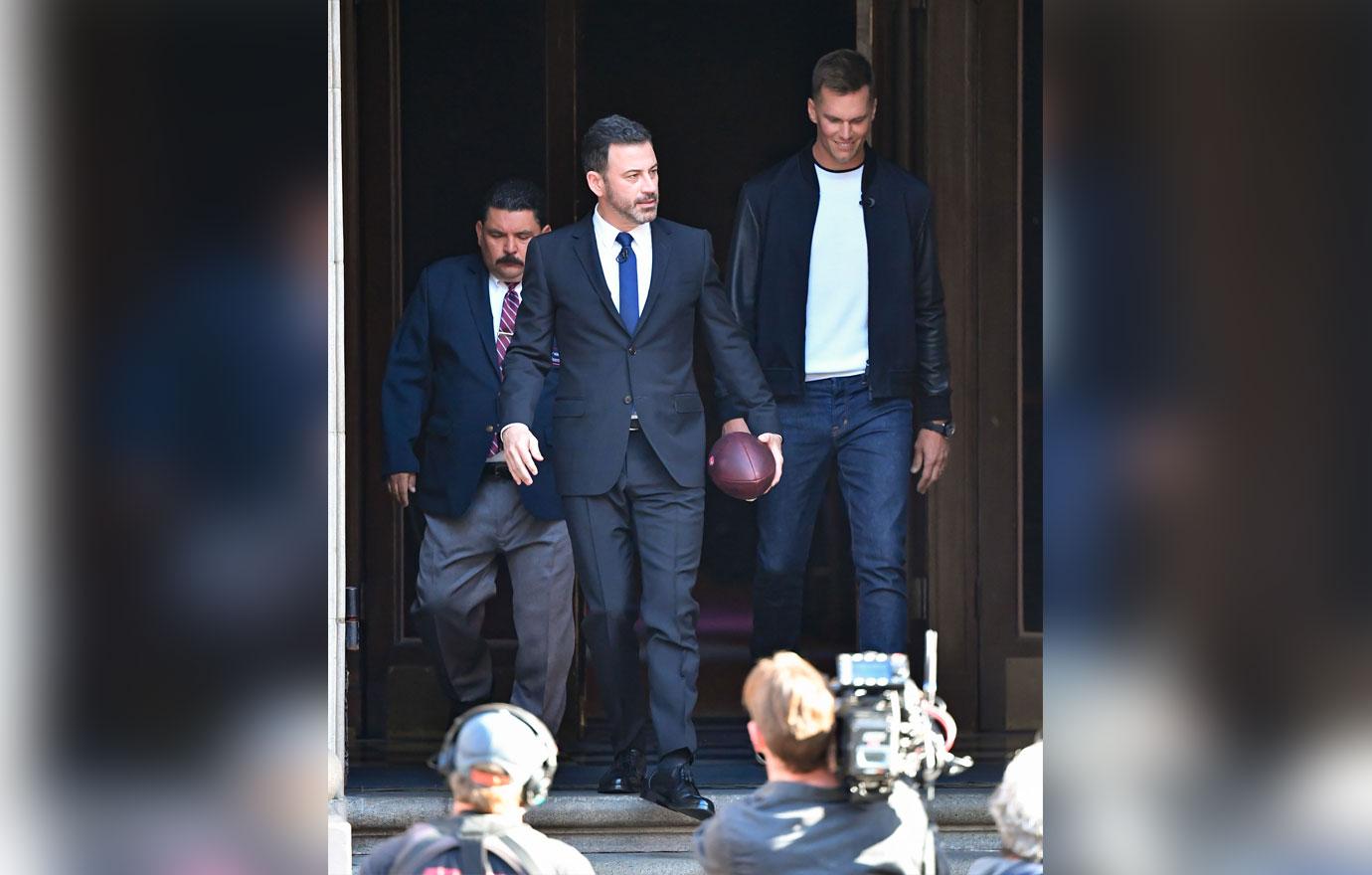 The talk show host then challenges the Patriots quarterback to throw a football through a closed window, which he does with ease — shattering the glass.
Article continues below advertisement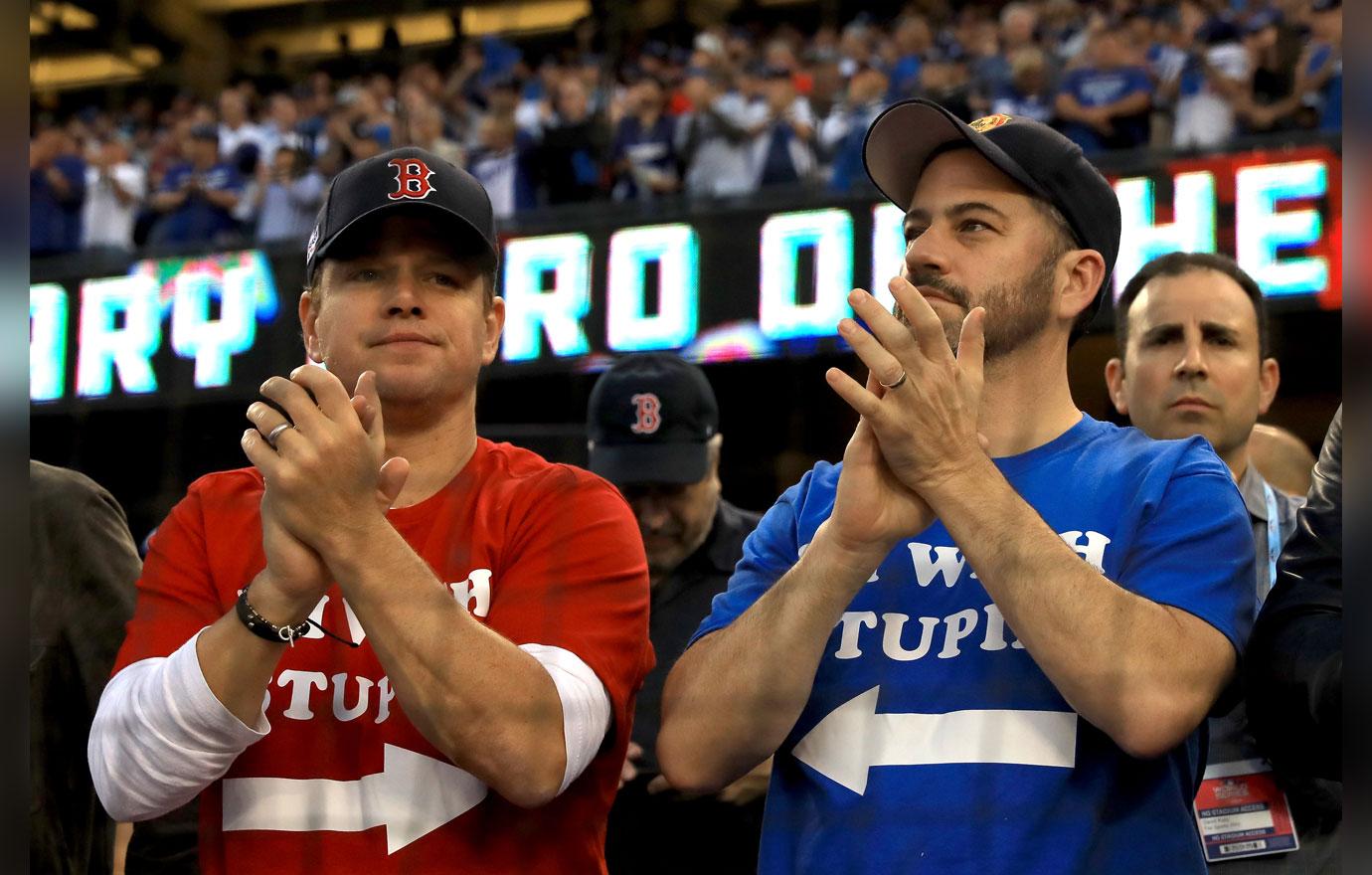 Not long after, Matt, 48, comes running out of the house. "Wow, wow, wow. Did you do that?" he says to Jimmy who replies, "You live here?" to which the Jason Bourne actor responds, "You know I live here!"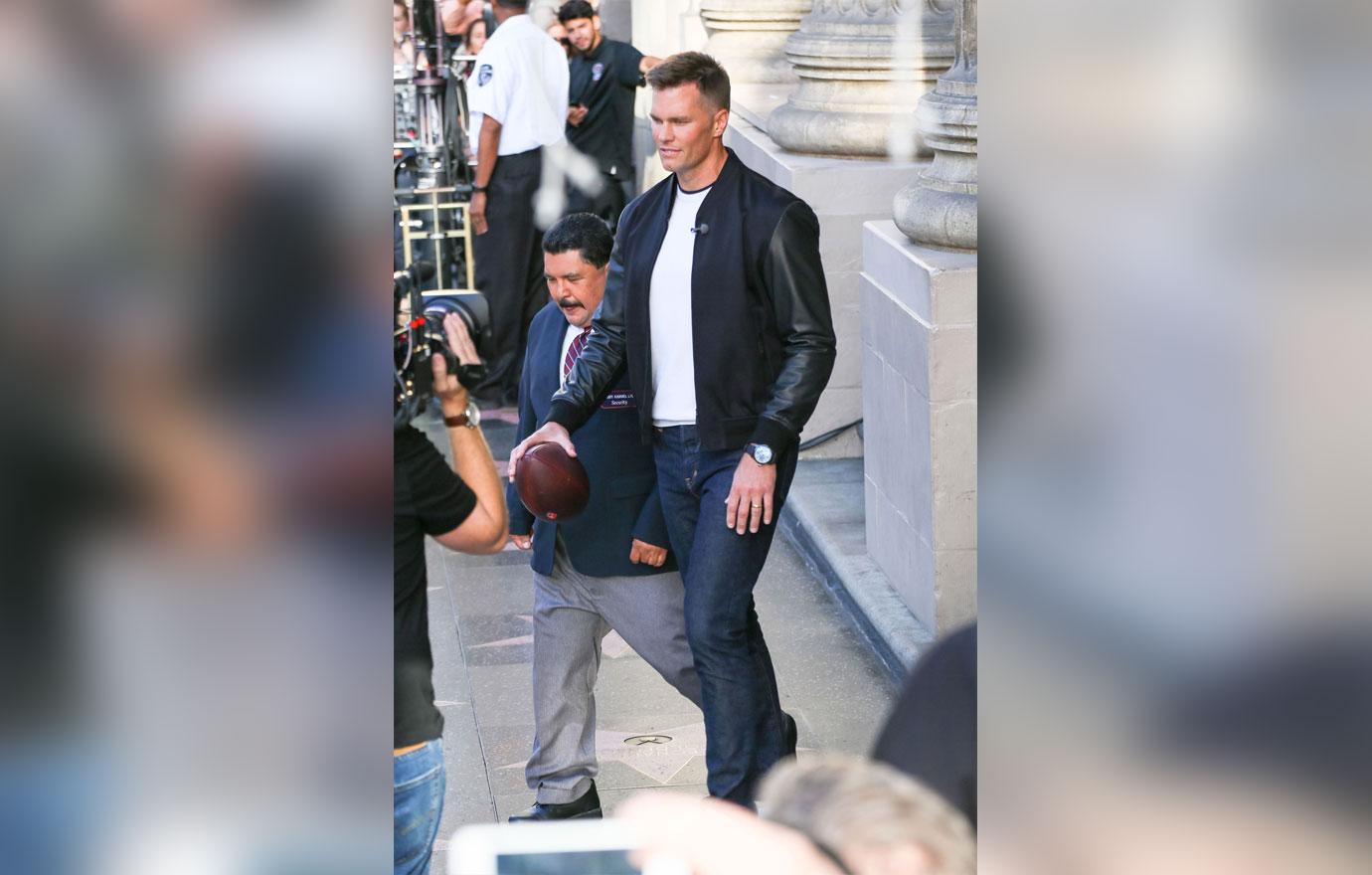 While on set on Wednesday, May 1, Tom looked edgy sporting a black leather jacket, a basic white t-shirt and dark denim jeans.
Article continues below advertisement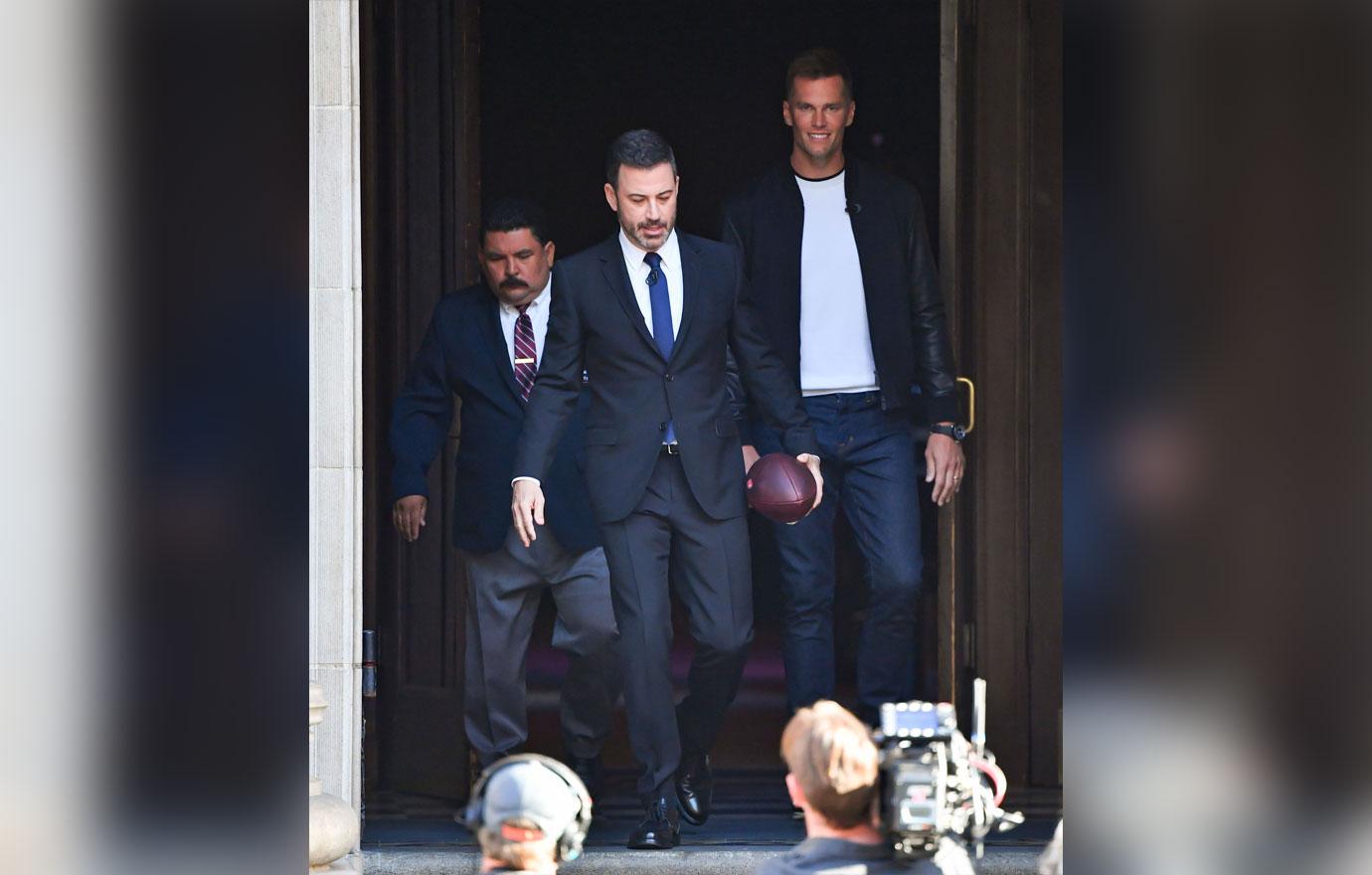 Jimmy and Guillermo, 48, rocked their usual hosting attire and wore navy blue suits with a tie and shiny dress shoes.
Watch the full skit here!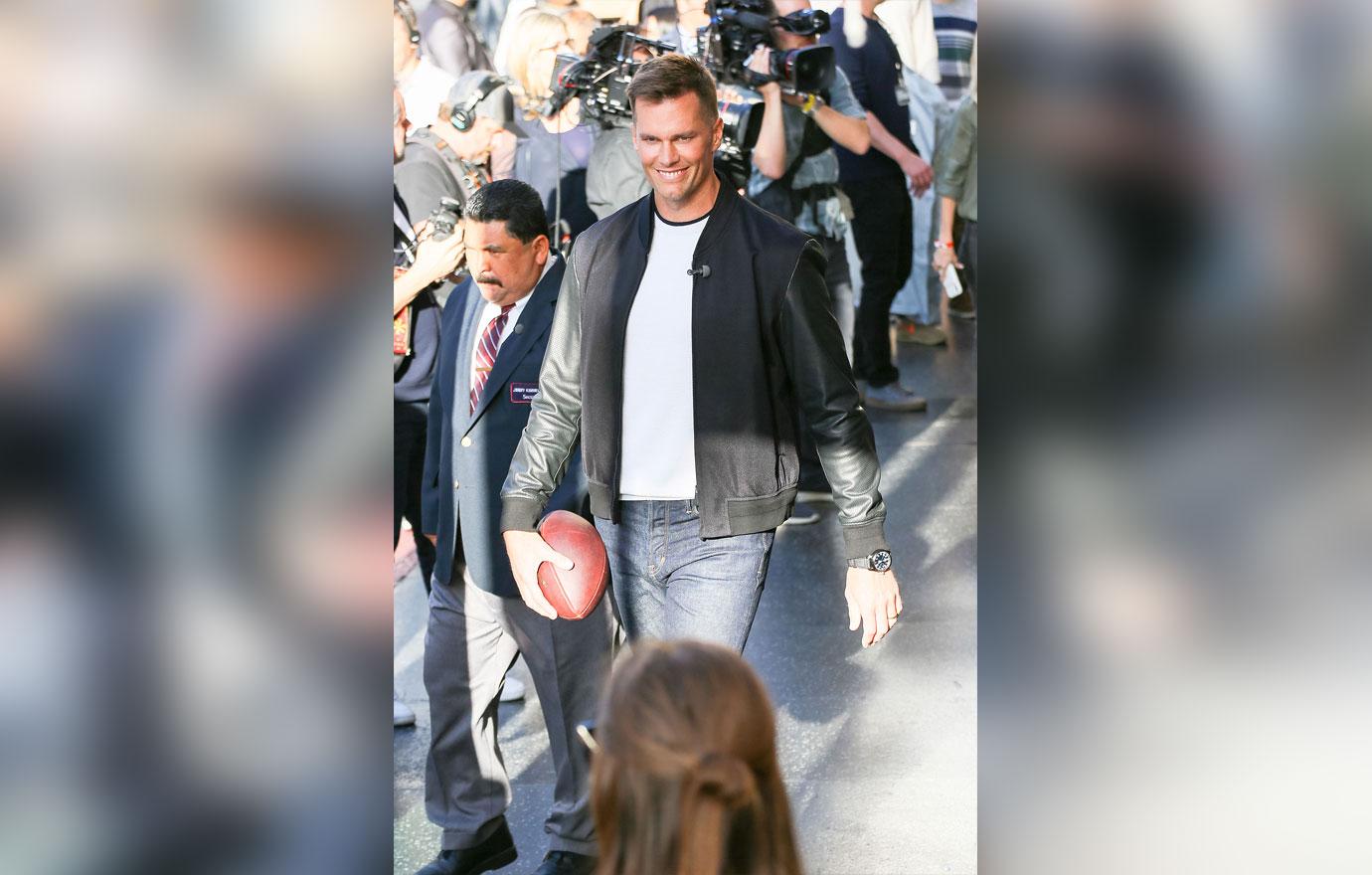 What do you think of Jimmy recruiting Tom to help prank Matt on his show? Let us know in the comments below!