PHOTOS
'Spider-Man' To The Rescue! Tom Holland Helps Fan As She's Shoved While Getting His Autograph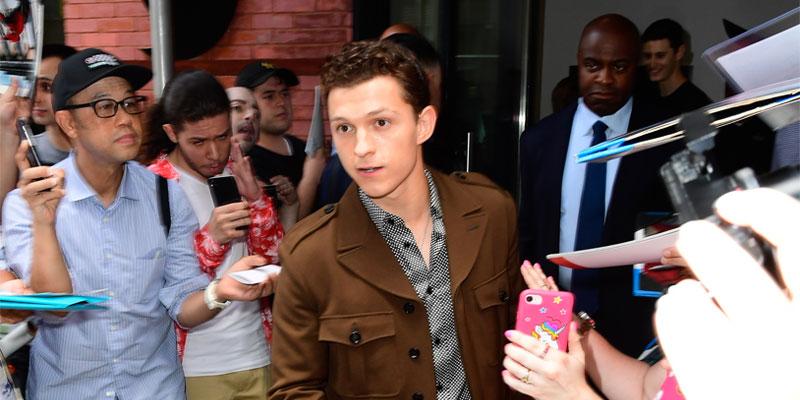 Tom Holland is taking after his role as Spider-Man! Before making an appearance at The Late Show with Stephen Colbert in NYC on June 24, the actor rescued a young fan who was suffering from a panic attack due to the aggressive crowd shoving her into the barricade.
Article continues below advertisement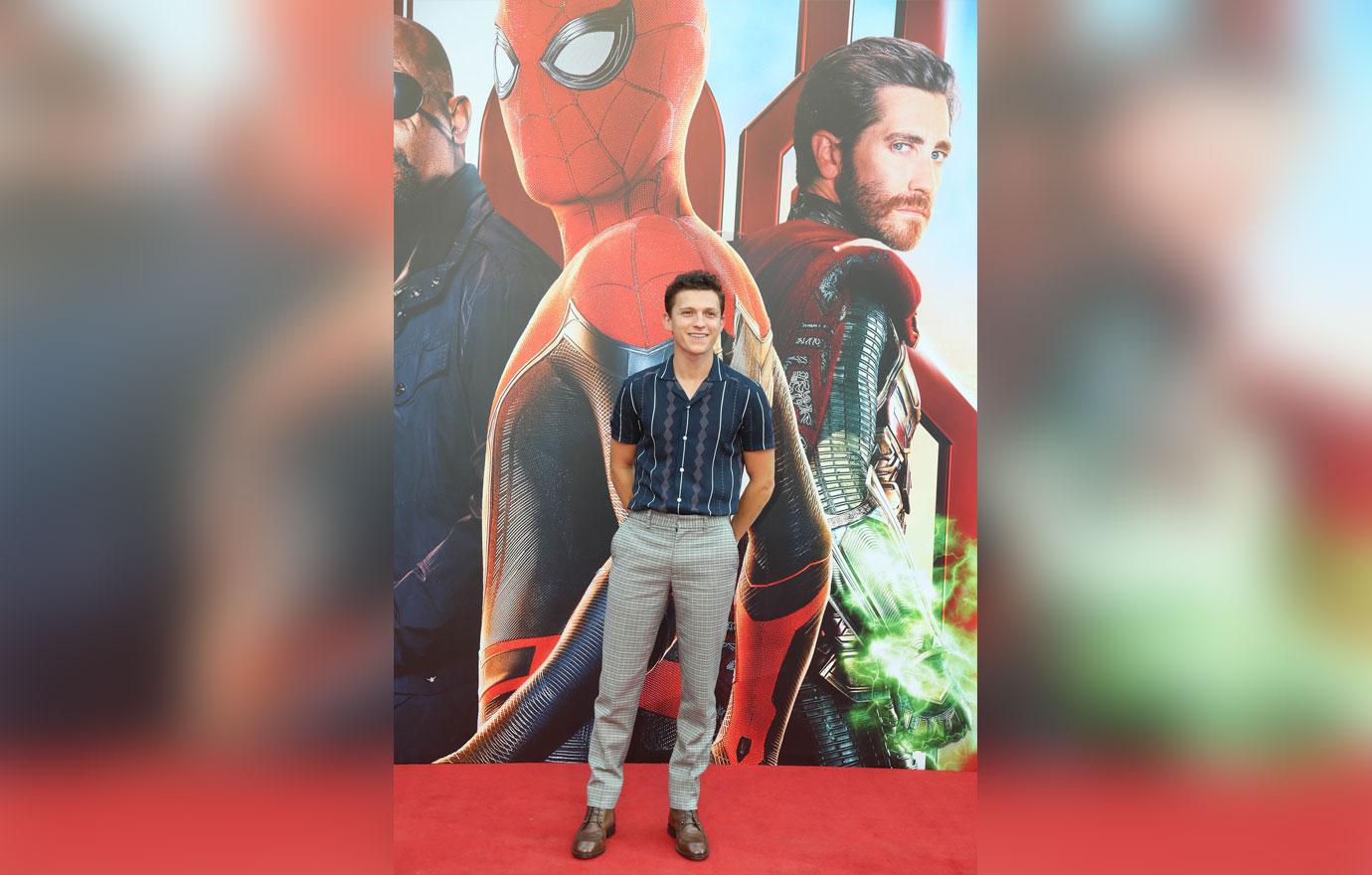 Tom, 23, is doing everything in his power to make sure his fans are safe!
Shortly after the incident occurred, the fan shared a video of the scary moment on Twitter. In the footage you can hear Tom say, "I'm gonna throw all your s**t on the floor if you keep pushing that girl." When the young fan says she's about to have a panic attack, the actor replies, "It's okay, I got you."
Article continues below advertisement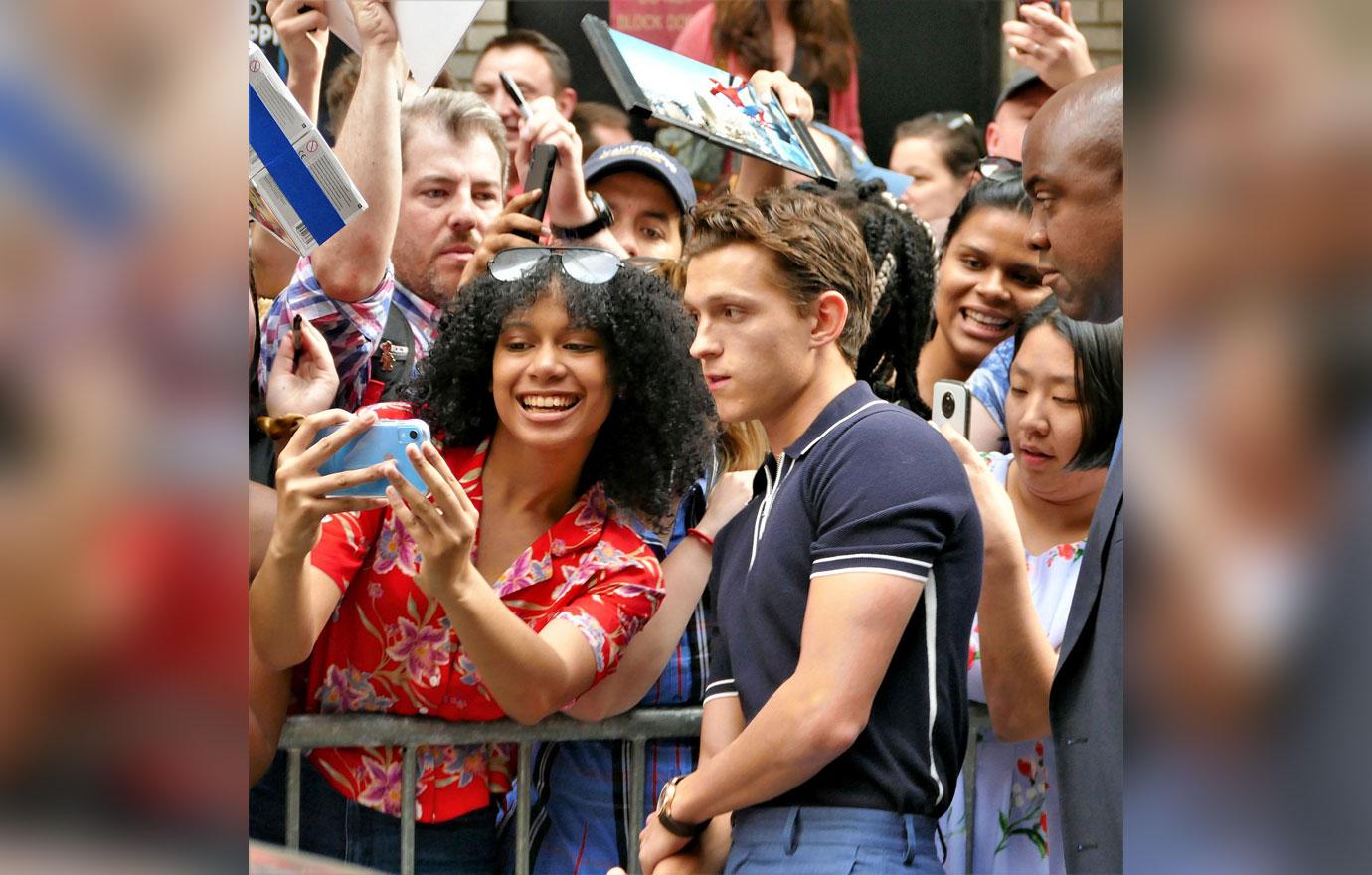 The girl, who can only be identified from her Twitter account as @NamelessCass, posted a handful of additional tweets about the Marvel star's rescue mission.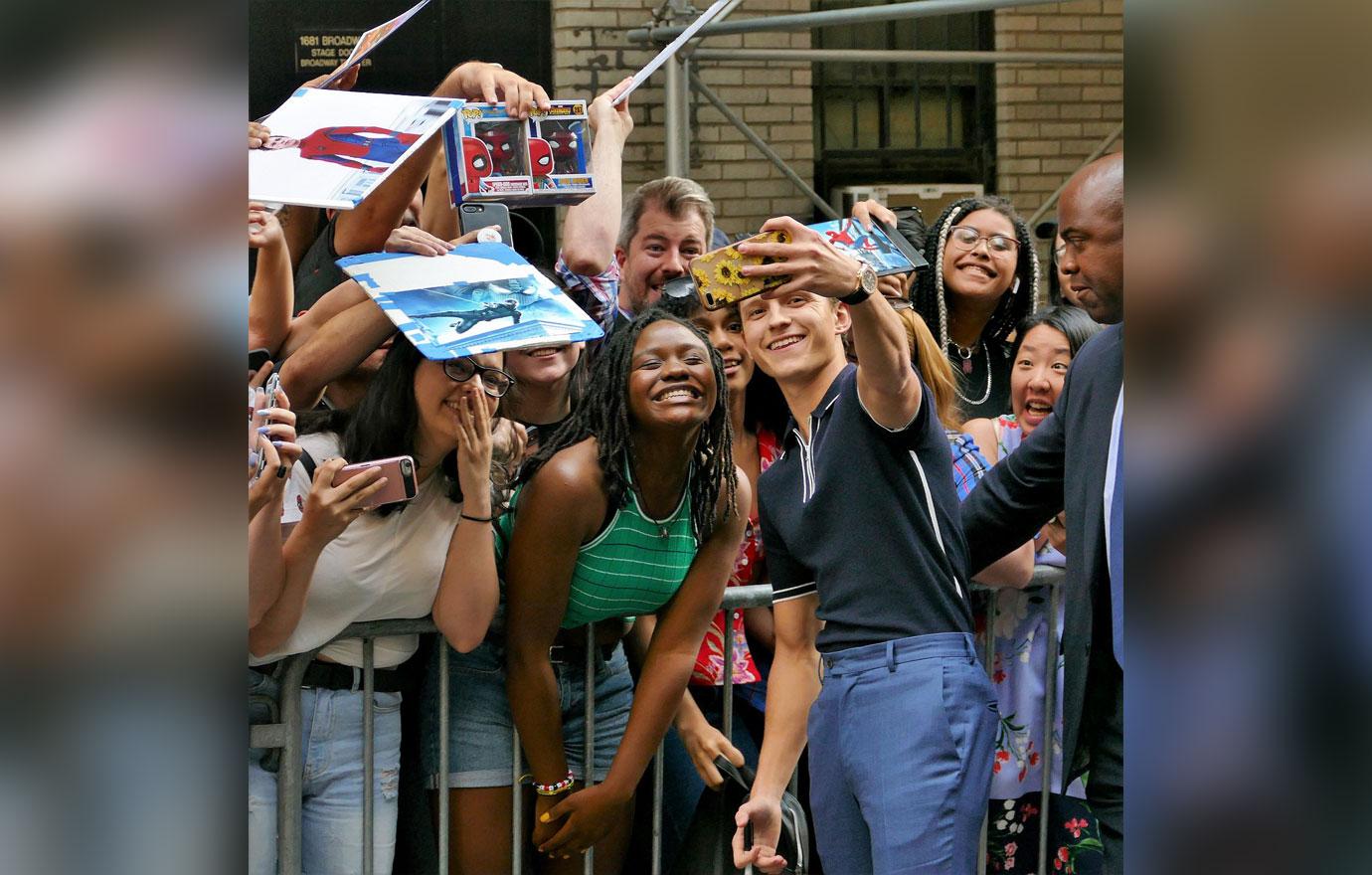 "Tom Holland just threatened grown a** men, then threw their posters because I was crushed against the barricade," she tweeted. "He calmed me down because I was legitimately shaking and risked his own safety for me."
Article continues below advertisement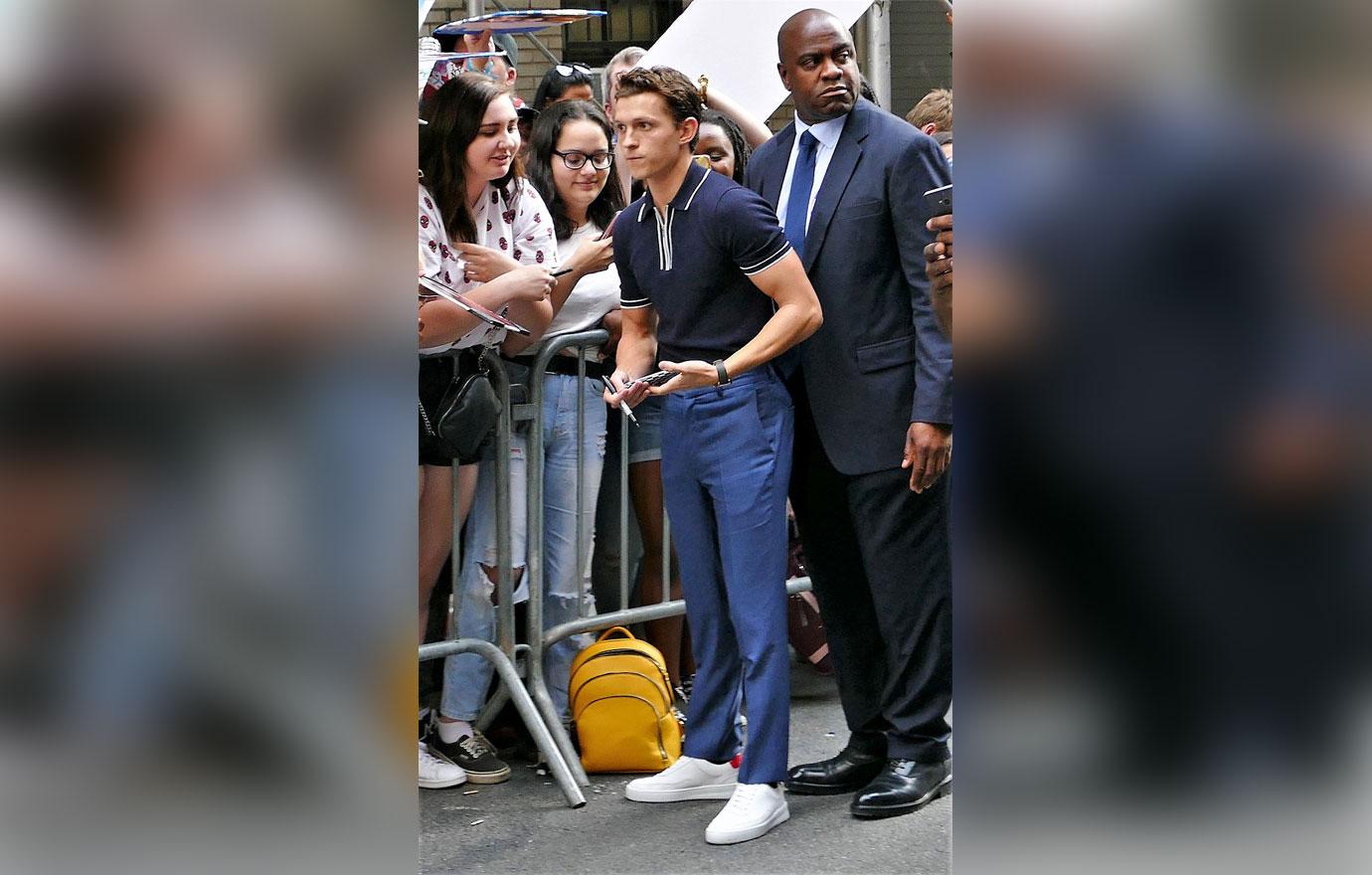 "This was absolutely INSANE and should NEVER happen...my neck was literally against the barricade with 30 grown men behind me pushing," she said. "Ridiculous how people act like you're not only endangering fans safety but Tom's as well."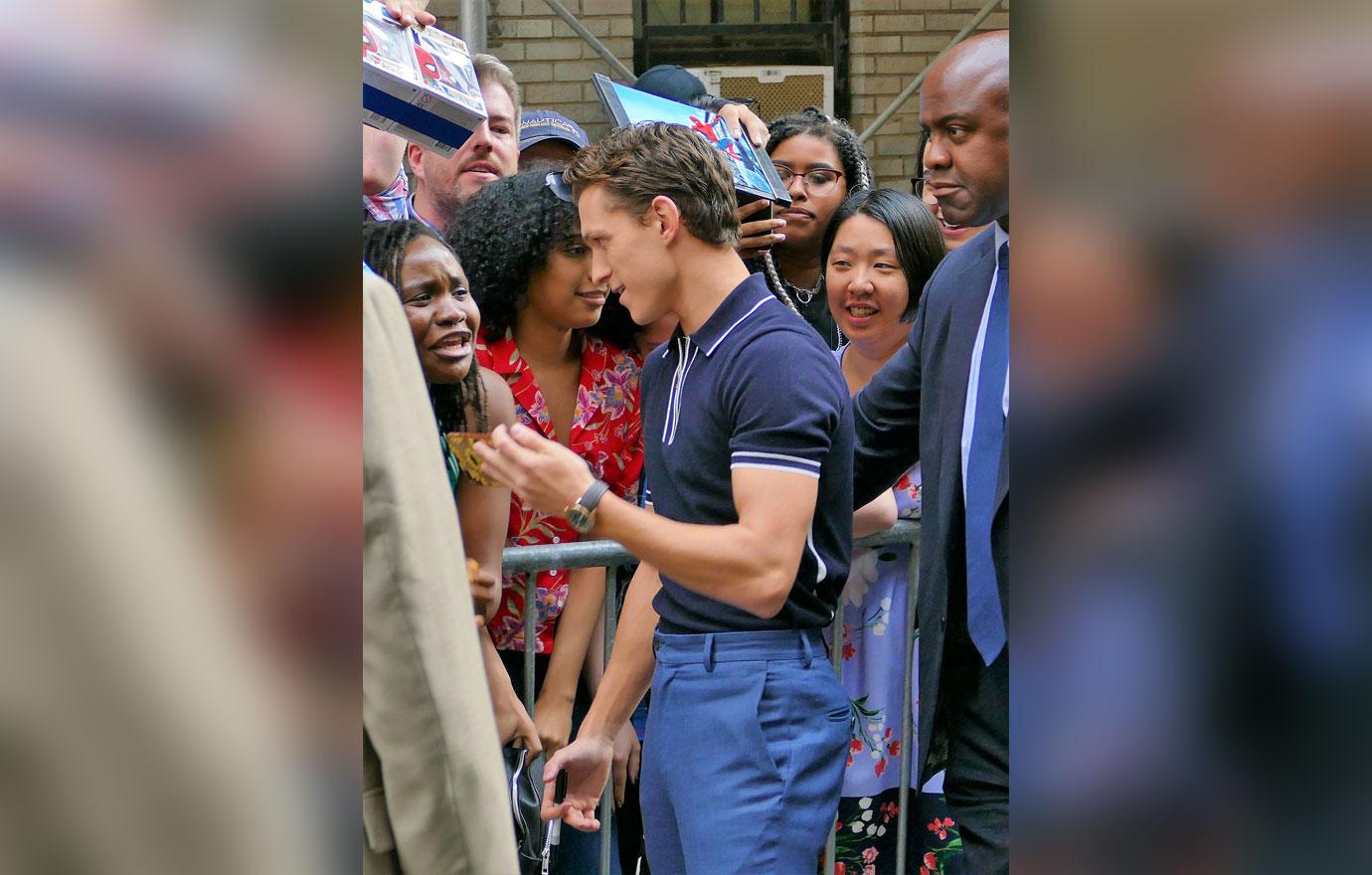 "This wasn't a concert or a show with a mosh pit. This was a literal weak a** barricade in the middle of a NYC street," the fan added. "If anyone can just go ahead and tell Tom thank you and I hope to actually meet him and thank him someday it would be much appreciated."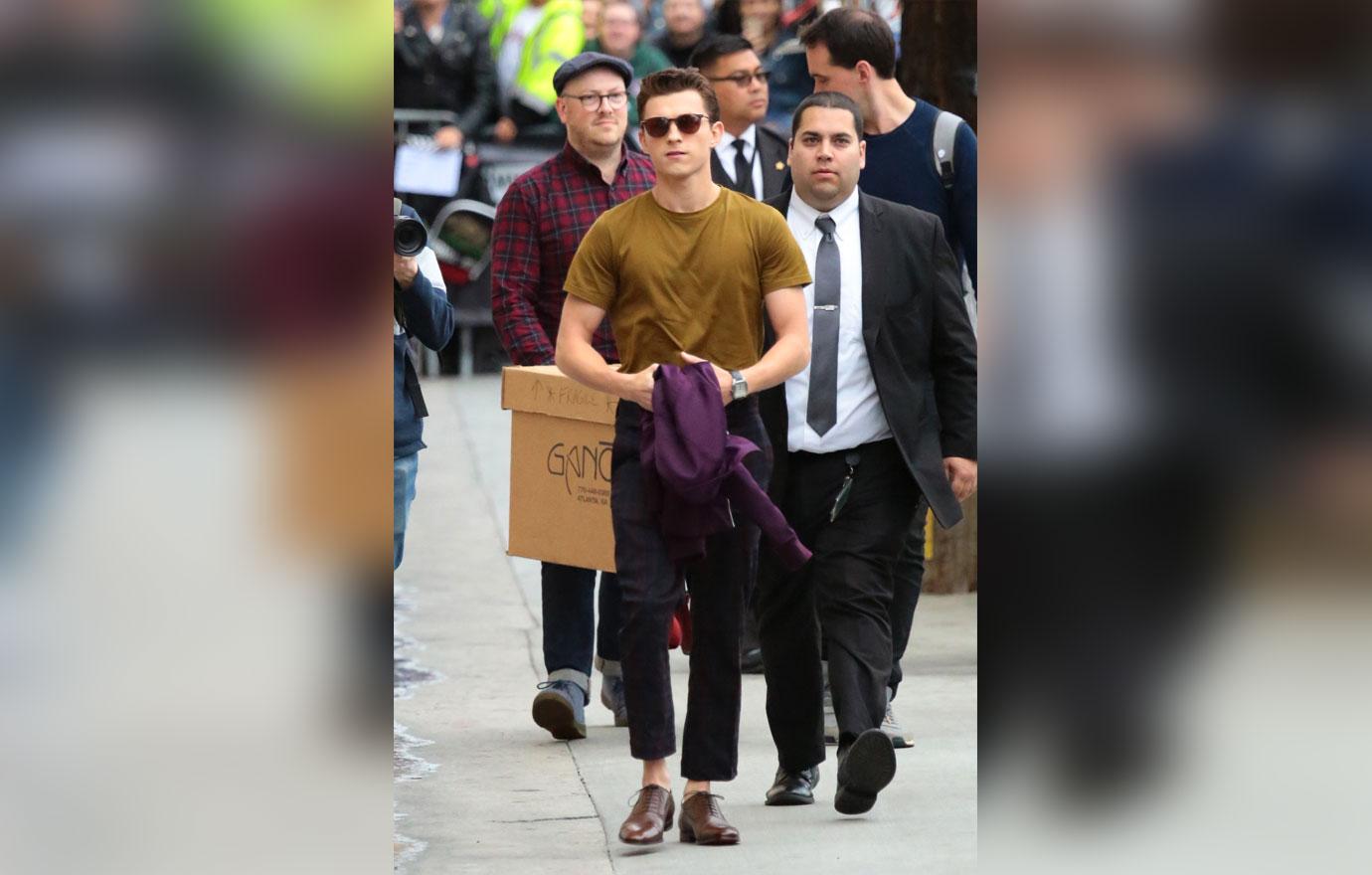 You can watch Tom in action in his new film Spider-Man: Far From Home, which debuts in U.S. theaters on Tuesday, July 2.
What do you think of Tom saving a fan? Let us know in the comments below?