PHOTOS
Too Close For Comfort! Kylie Jenner Sucks On Kendall's Tongue In Snapchat Video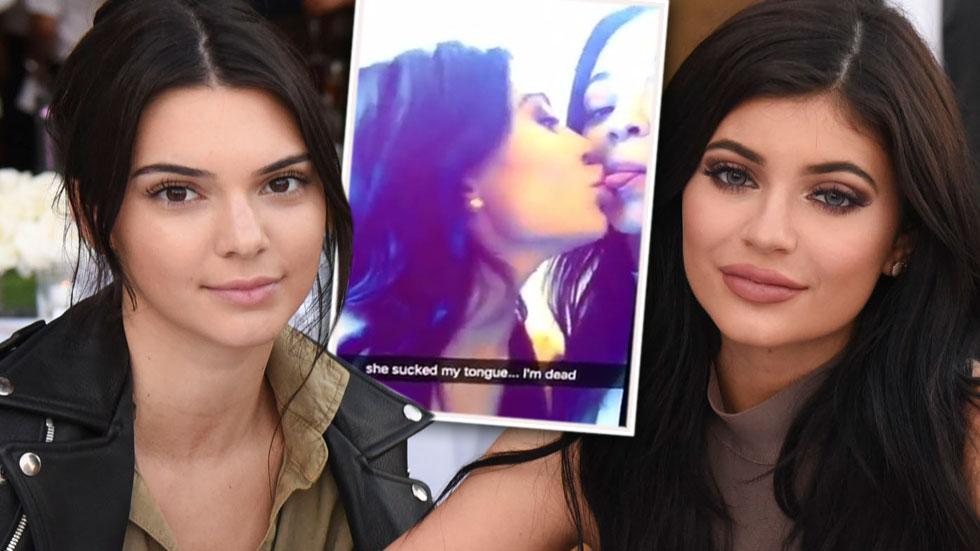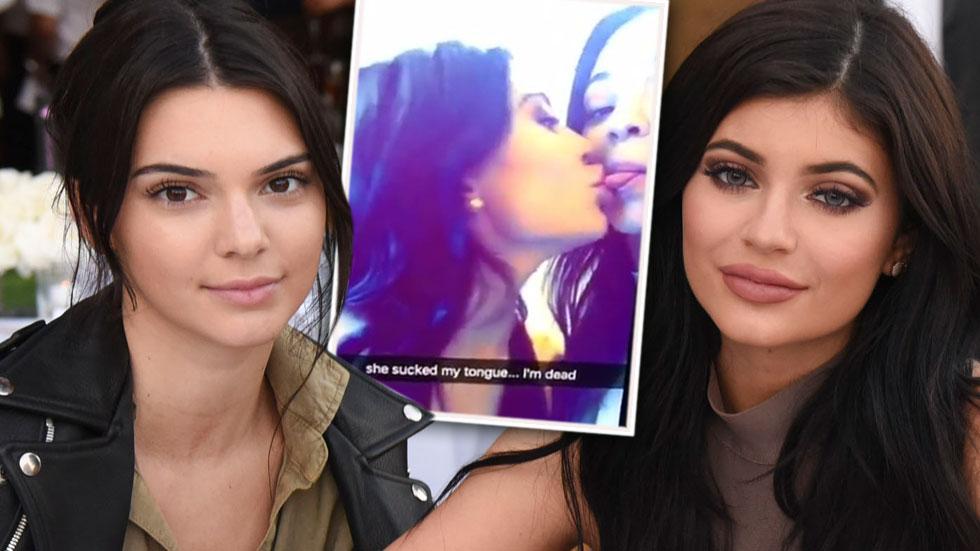 It is safe to say Kendall and Kylie Jenner have resolved their sister feud with an unforgettable kiss! The 20 year-old runway star posted a raunchy Snapchat video last night of her little sister, Kylie, 18, sucking on her tongue!
Article continues below advertisement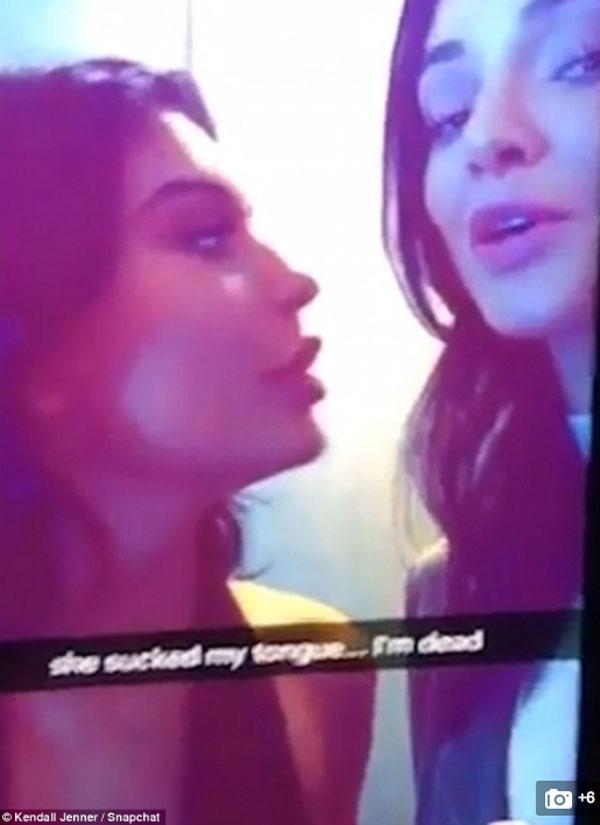 Flirty Kylie leaned in to kiss her sister's lips while Kendall poked her tongue out, prompting Kylie to accidently suck on it.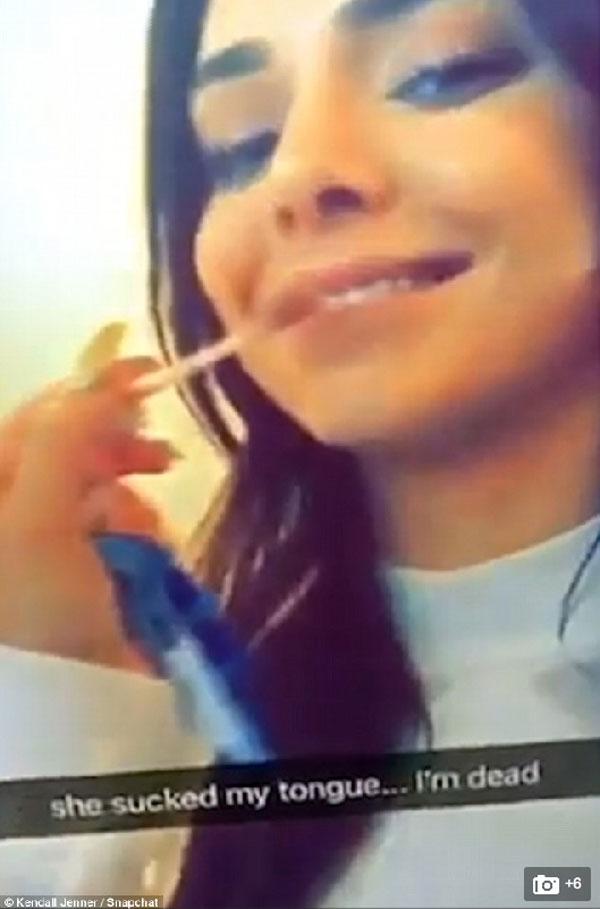 While Kylie pulled back in complete shock, her older sibling found it hilarious. "She sucked my tongue…I'm dead," the caption read.
Article continues below advertisement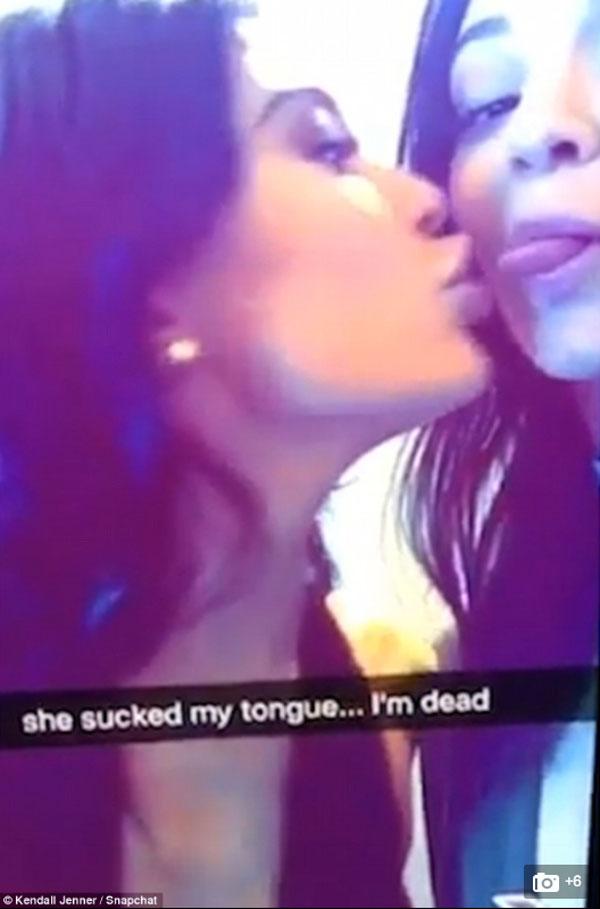 It soon became a laughing matter for both sisters' who then publicly shared the video to 42.4 million Instagram followers.