PHOTOS
Sexy Snaps! Topless Ariel Winter Bravely Bares Breast Reduction Scars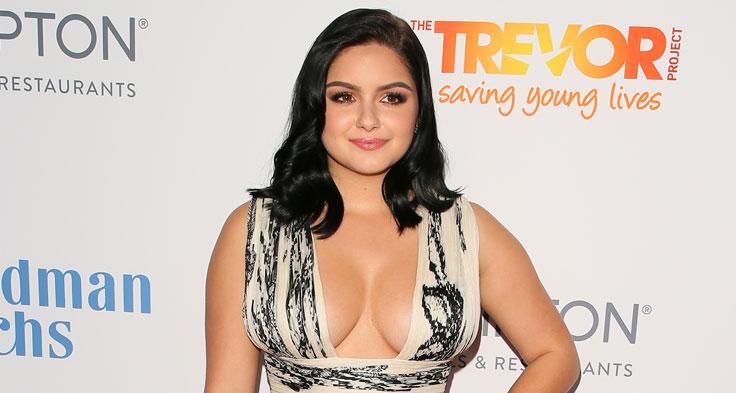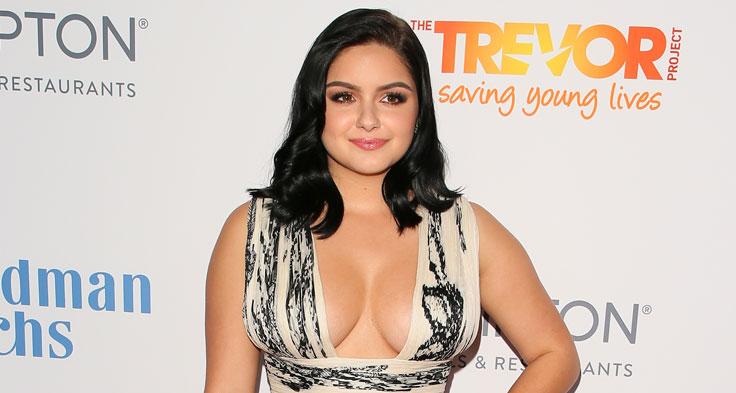 Ariel Winter is going topless and baring all in a new series of sexy photos.
Article continues below advertisement
The Modern Family star teamed up with Self magazine for the racy spread which very clearly shows the actress' breast reduction scars.
And by the elated look on her face, she's proud of 'em!
Article continues below advertisement
While the curvaceous starlet is clearly confident, Winter reveals it took many years before she was able to garner up self-esteem and finally feel comfortable in her own skin.
"Growing up in the spotlight was quite possibly the worst for my self-esteem," she told the publication. "I had a hard time finding confidence within myself. When I started (Modern Family), I had a completely different body than what happened overnight at 12 years old."
Article continues below advertisement
"I was stick thin, I had no chest, I had no butt — I had nothing," Winter continued. "Then automatically, overnight, my body changed drastically. I was a D cup and had a bigger butt, and my waist was expanding. Everything was getting bigger. I automatically got this hate and judgment online."
"If I went to the Emmys, or if I even went to the grocery store, there would be an article the next day being like 'Ariel Winter (had) her boobs out at this event!' Just really negative things that weren't helpful for me," the 18-year-old recalled.
Article continues below advertisement
"It was hard for me in the beginning to deal with people's comments and deal with everybody having an opinion on absolutely everything I did," Winter added. "It was hard for me to not fall prey to wanting to change the way I felt and the way I did things and the way I looked because of what other people said. But as I got older, I started to realize that as long as I'm positive in my life and as long as I feel good about my decisions and stick to how I feel and the things I want to do, that's what's most important. And that's what's going to get me through in life."
What do you think about Ariel's willingness to go topless? Sound off in the comments below!