PHOTOS
Tracee Ellis Ross Rocks Not One But TWO Different Fab Outfits To 'Jimmy Kimmel Live'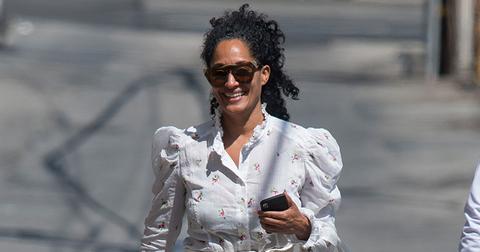 With the Primetime Emmys just weeks away, nominee Tracee Ellis Ross was clearly getting ready for her close-up as she strutted to her appearance on Jimmy Kimmel Live in TWO different outfits. You HAVE to see the pics!
Article continues below advertisement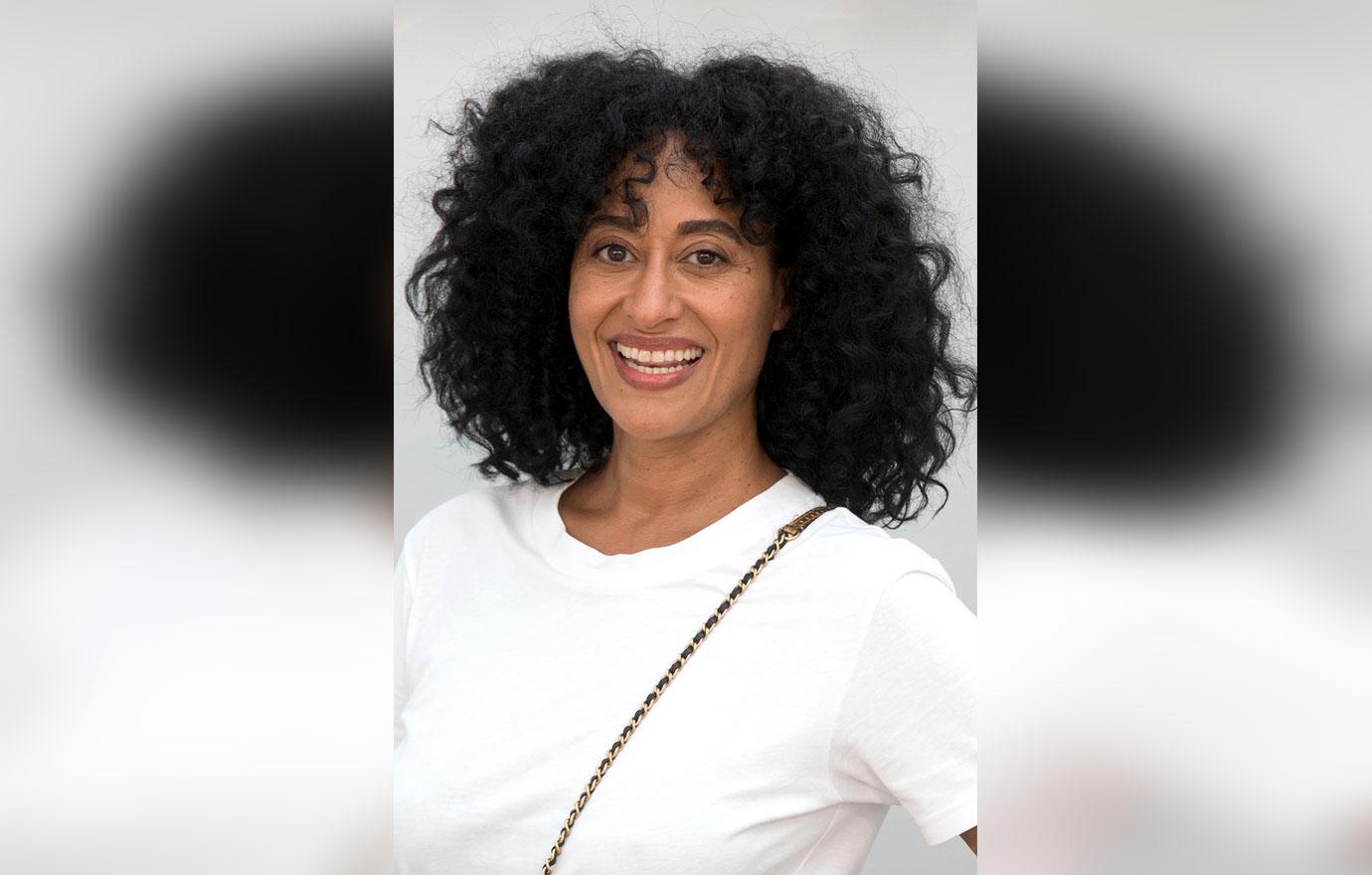 Tracee was all about the color white on Tuesday as she prepared for her sit-down with Jimmy Kimmel.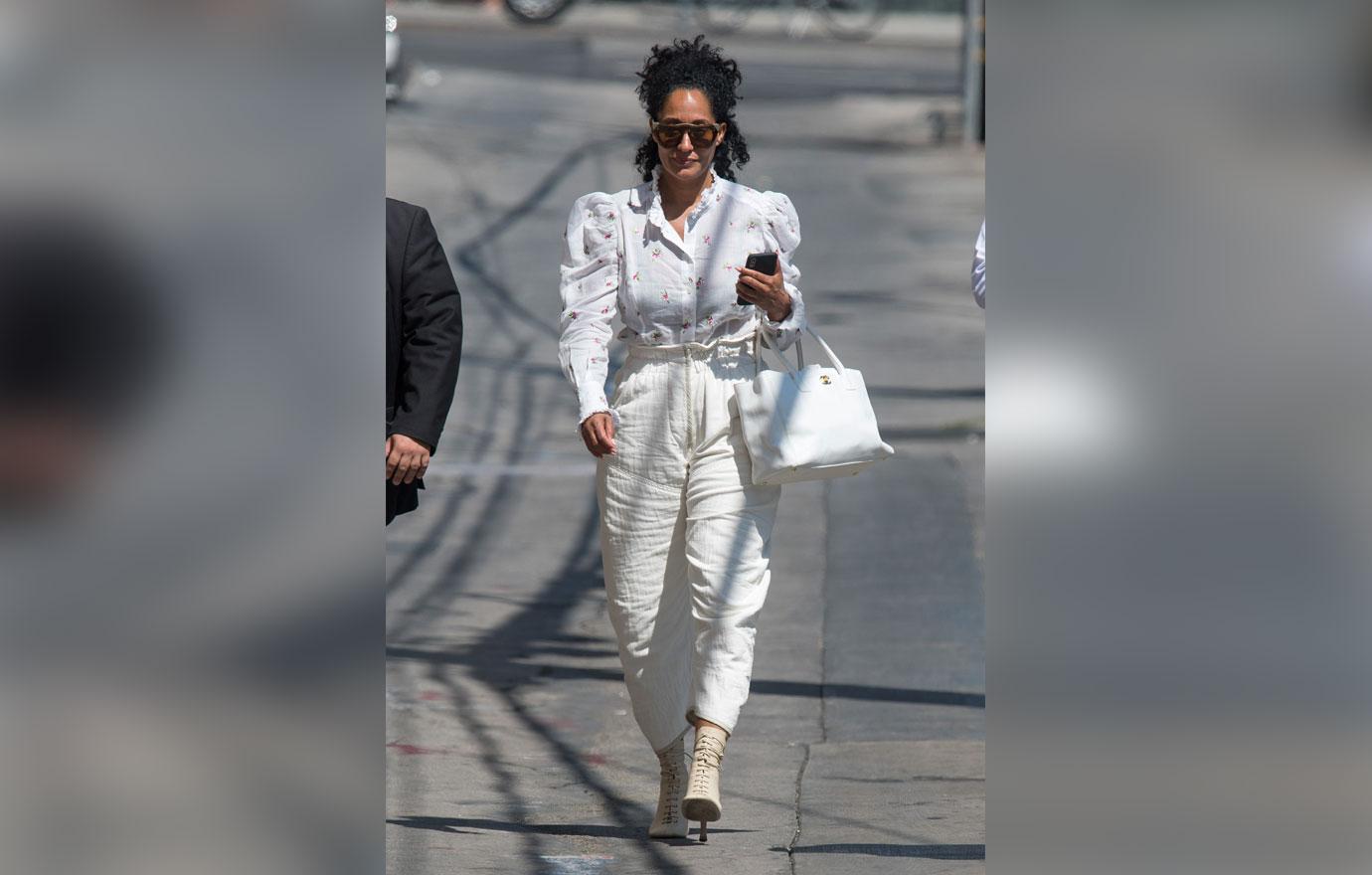 First she was snapped in a fluffy white button-up blouse with white drawstring pants.
Article continues below advertisement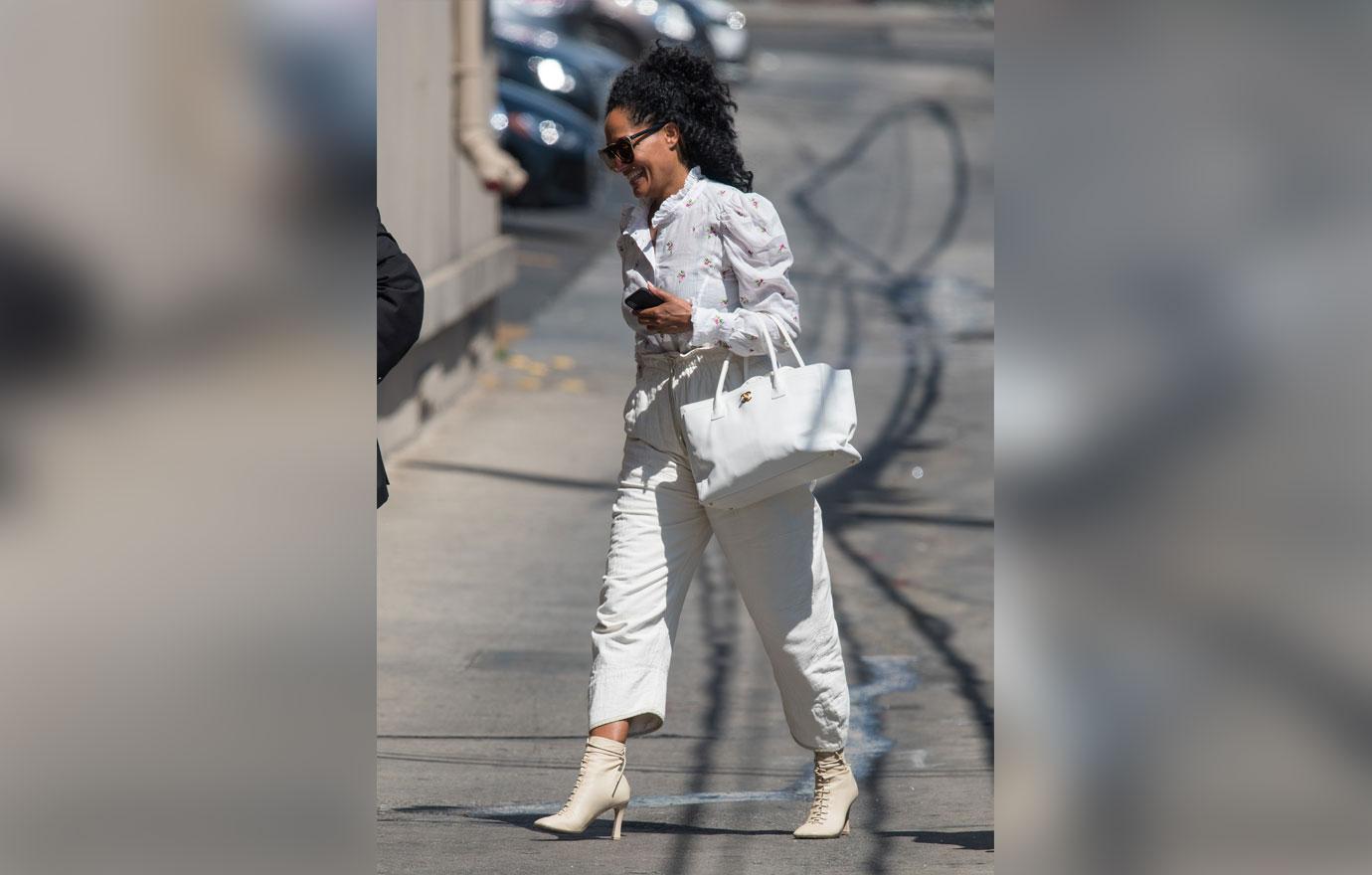 The Black-ish star completed the look with pointy white booties, a fabulous white purse and a pair of black shades.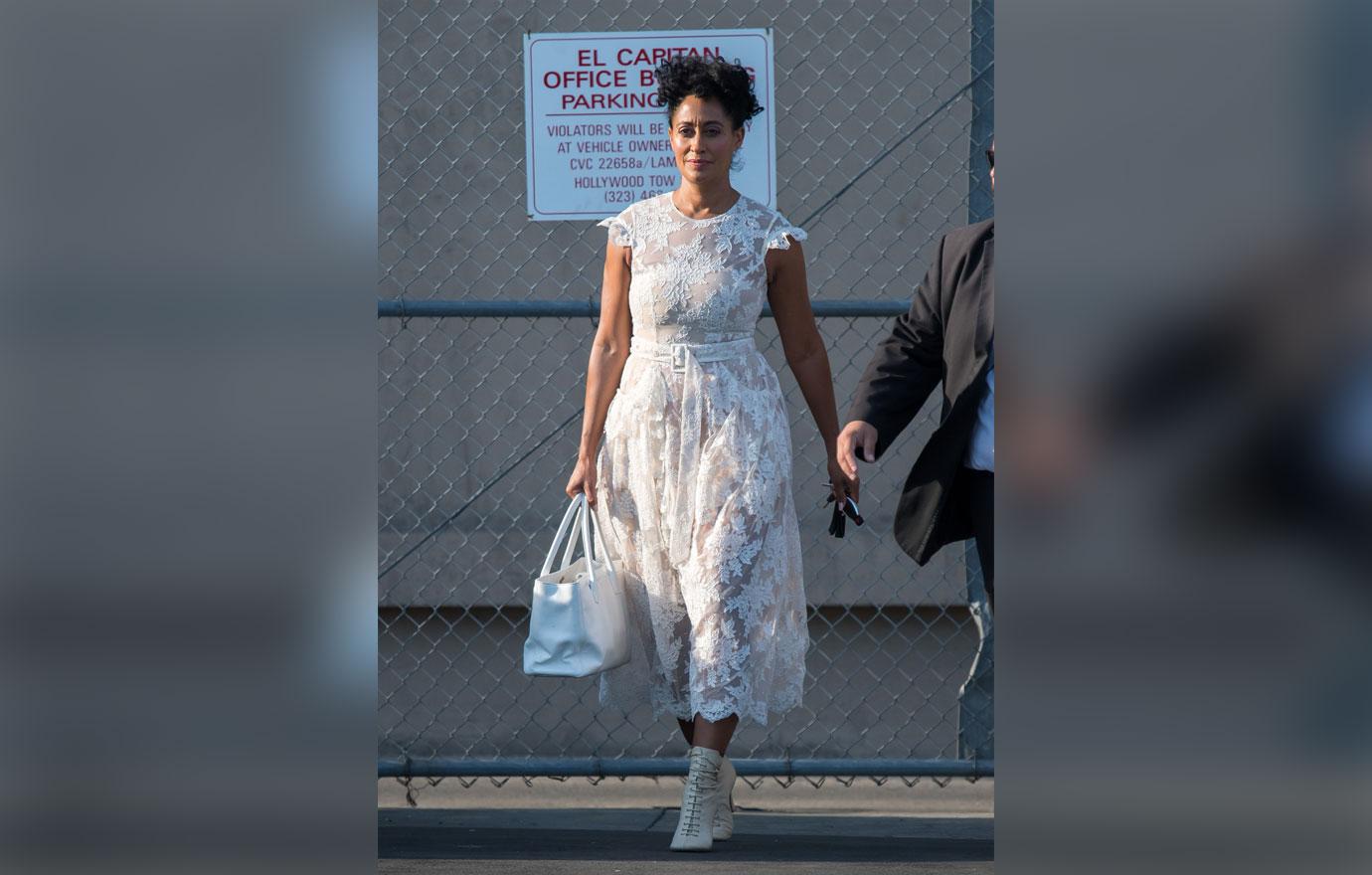 But then she switched it up to what you saw on her actual appearance on the show—a white lace dress with her cute curly 'fro pinned up. She kept the awesome accessories and shoes with this look too.
Article continues below advertisement
Though she looked amazing and peppy on this day, it was a far cry from her recent experience in Paris that she recalled to the late night host—which involved renting a fly-ridden house with no A/C, having to walk around amid in the city's hottest heat wave, carrying gallons of water of a hill.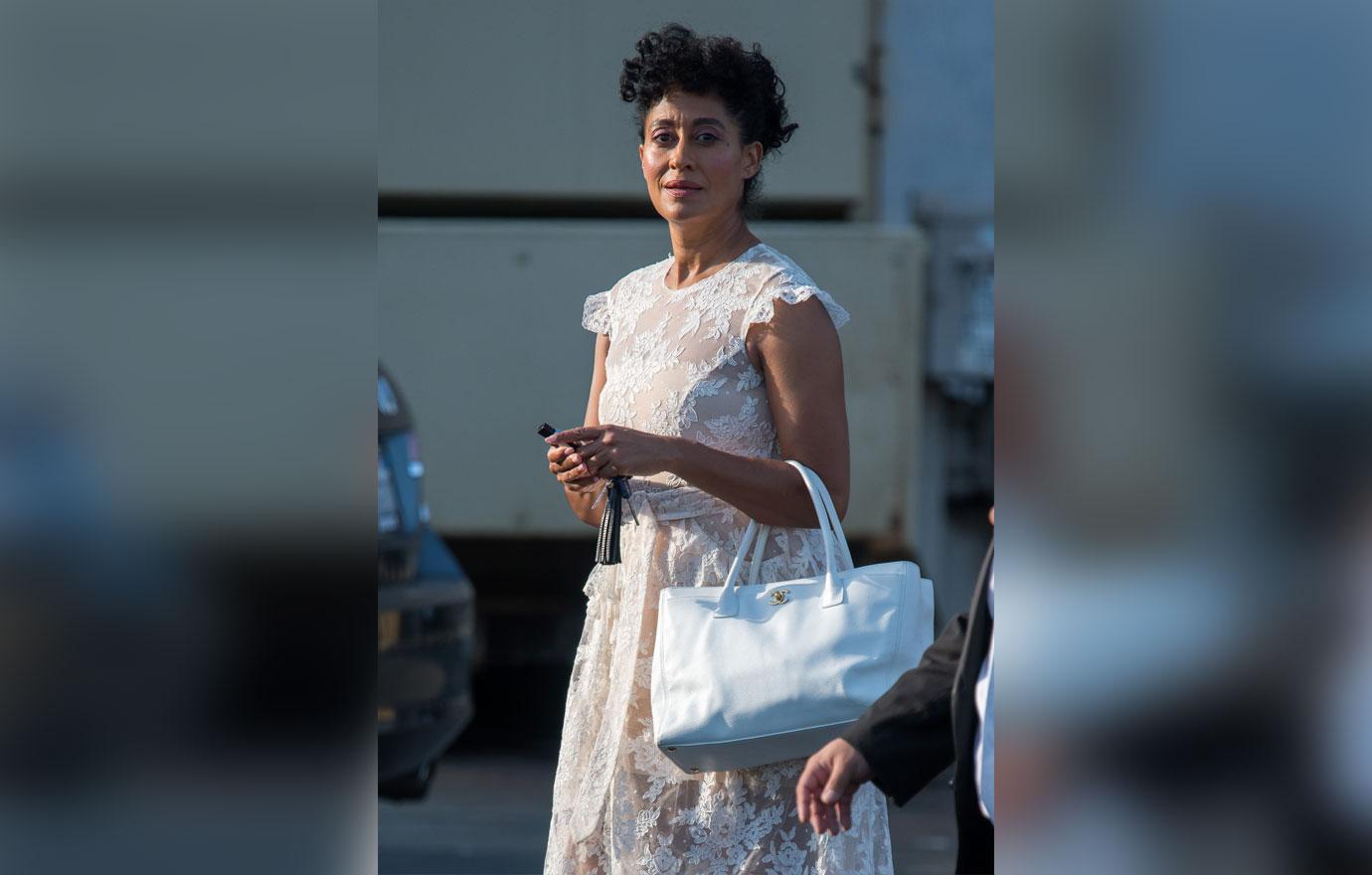 What do you think about Tracee's Kimmel looks? Sound off in the comment section!