PHOTOS
The Tragically Hip's Frontman Gord Downie Dies At 53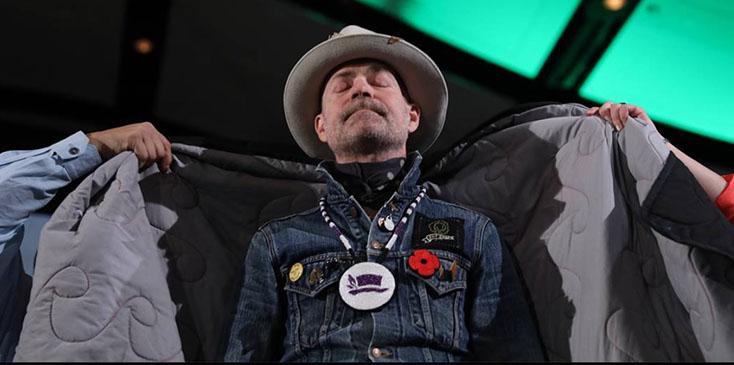 Gord Downie, lead singer of Canadian rock band The Tragically Hip, died at the age of 53 on Tuesday, October 17. Downie's family made the announcement via Instagram on Wednesday. The frontman had been diagnosed with terminal brain cancer last year.
Article continues below advertisement
"Last night Gord quietly passed away with his beloved children and family close by," the singer's family wrote in a statement. "Gord knew this day was coming. His response was to spend this precious time as he always had — making music, making memories and expressing deep gratitude to his family and friends for a life well lived."
Up until last August, Gord continued to perform with his band and released a solo album, Secret Path. He'd also recently announced Introduce Yerself, a new double album to be released later this month.
Article continues below advertisement
Friends of Gord, including Canadian Prime Minister Justin Trudeau, shared their memories of the singer. "There will never be another one like you, Gord," Trudeau wrote. "Rest in peace my friend."
Article continues below advertisement
Gord was a founding member of the Tragically Hip, along with Gord Sinclair and Rob Baker. They formed in 1984 and their first studio album, Up to Here, was released in 1989. The band would eventually be inducted into the Canadian Music Hall of Fame in 2005.
What are your feelings about Gord's passing? Let us know in the comments section.