PHOTOS
Guys Night! Tyga, James Harden, Chris Brown And Scott Disick Get Wild At Raunchy Strip Club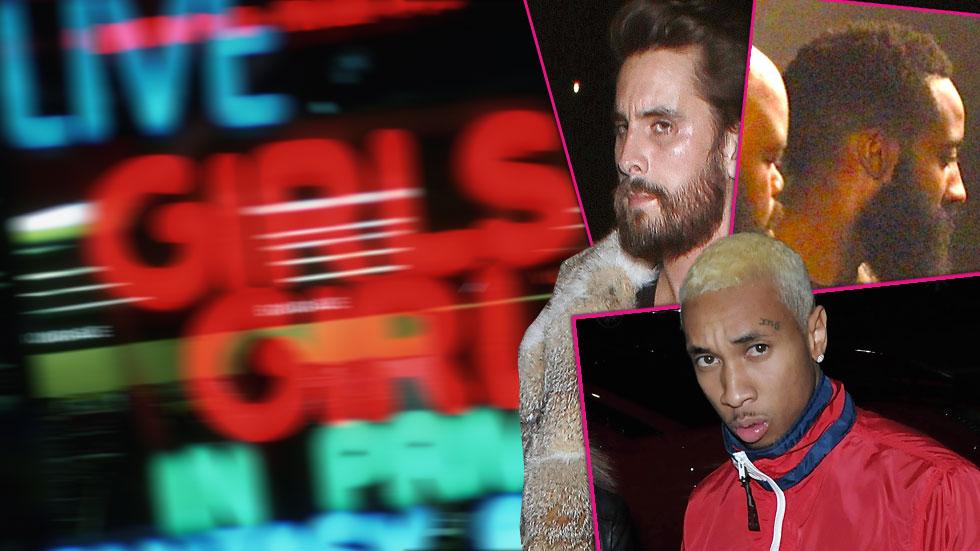 Watch: Tyga, James Harden, Chris Brown And Scott Disick Get Wild At Raunchy Strip Club
Article continues below advertisement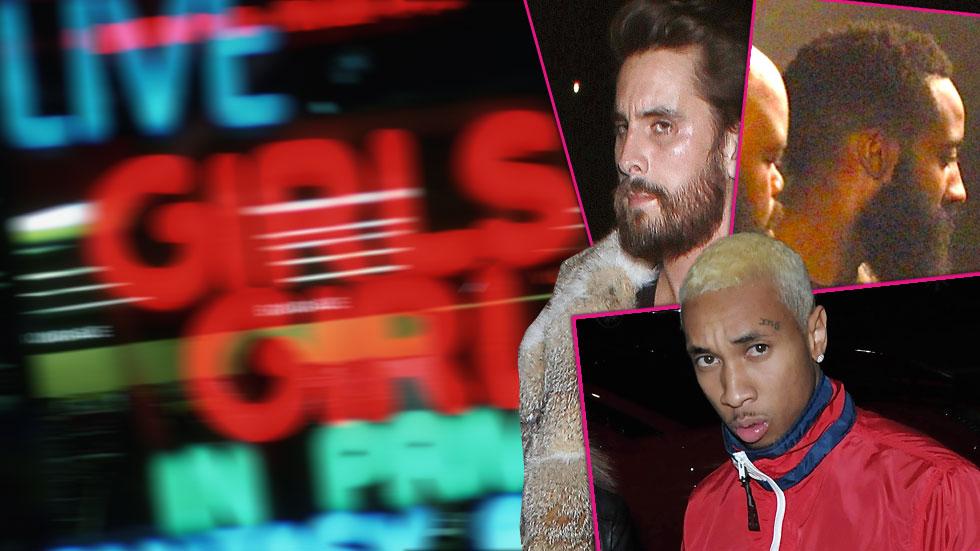 Leave the ladies at home! Tyga, James Harden, Chris Brown and Scott Disick had a boys' night out at a strip club and judging from photos snapped inside the gentlemen's club, things got pretty raunchy!
Tyga, 26, was photographed smiling with a cheesy grin as strippers grinded on poles and collected dollar bills at Ace of Diamonds in Los Angeles.
Article continues below advertisement
Scott, 32, who has reportedly been ditching his outpatient rehab sessions, joined with his new pal Brown, 26, for a night of runtiness.
Tyga was hosting a party for the club's one-year anniversary and it looks like his new buddies couldn't stay away!
Article continues below advertisement
u0ets674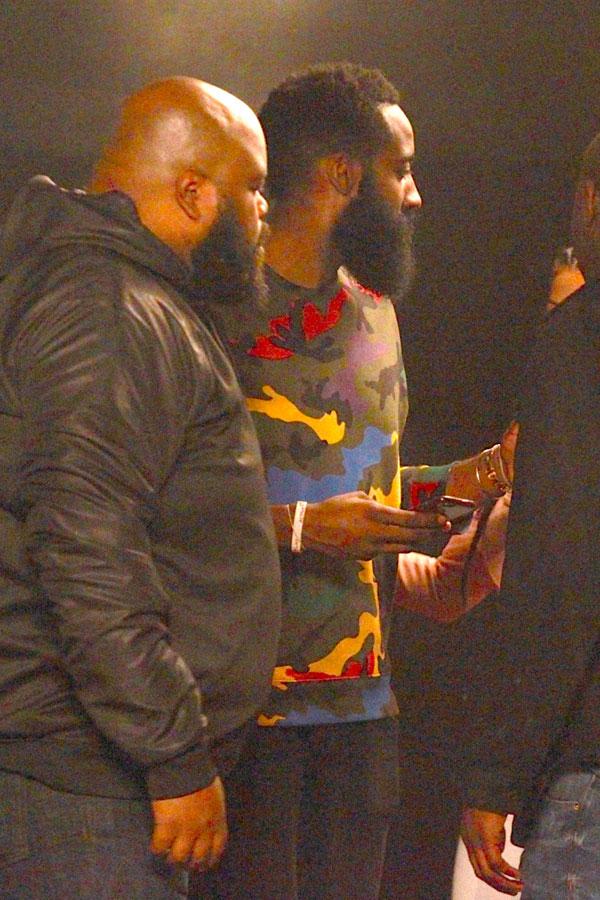 u0ets675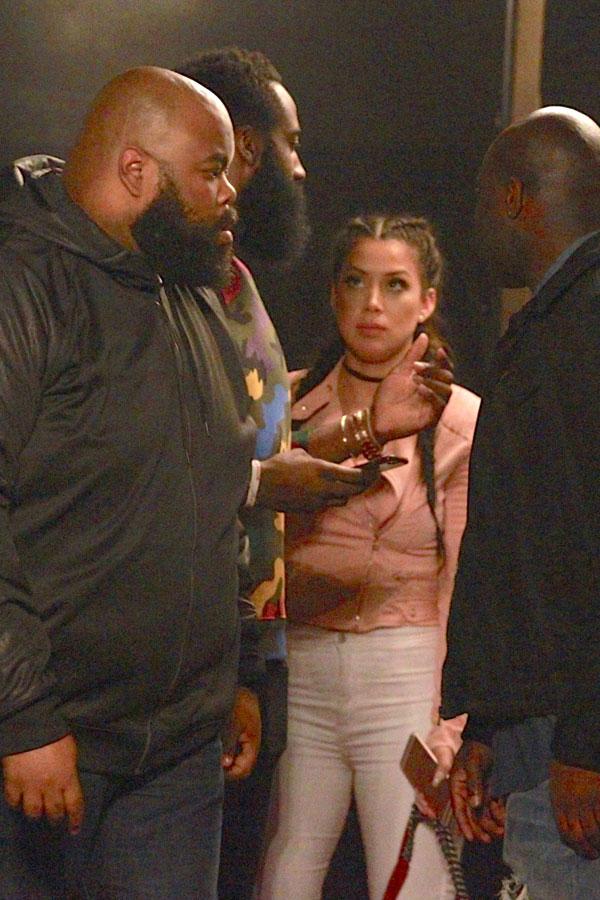 The 26-year-old even left with a Khloe Kardashian lookalike, and we bet she's not happy!
Article continues below advertisement
Tyga and Kylie Jenner have been dating on and off for some time now and even her sister Khloe called their ever-changing relationship status "confusing." Looks like strip club night was a single night!