PHOTOS
Shocking Sex Secrets From 'Teen Mom' Stars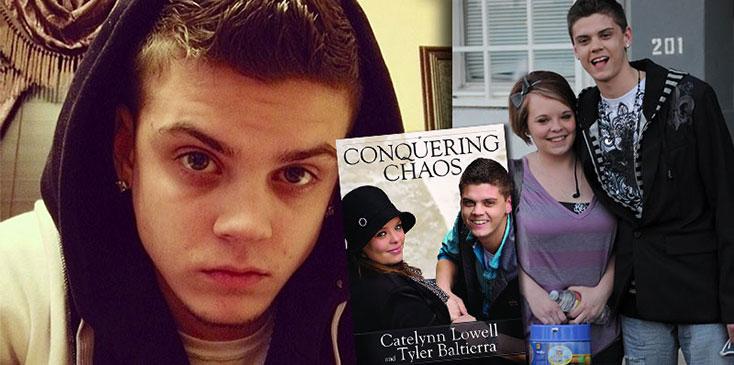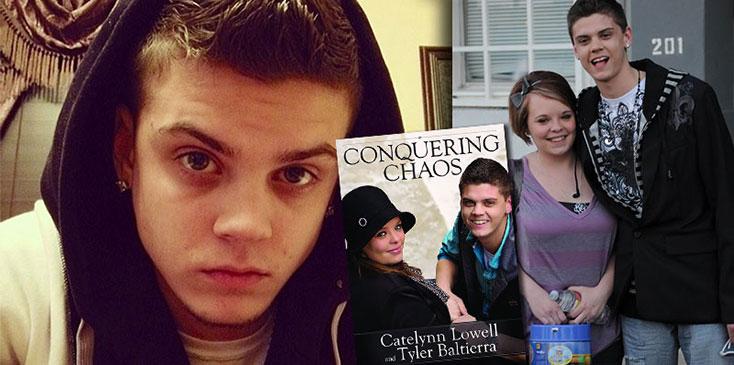 As children and teens, Teen Mom star Catelynn Lowell and her now fiancee, Tyler Baltierra, were held hostage by her mother and his father's drug addiction and poverty. But in their memoir, Conquering Chaos, the MTV reality stars, both 23, reveal even more horrific secrets: Baltierra says he was sexually abused when he was just 9 years old. Read all about their most shocking sex confessions.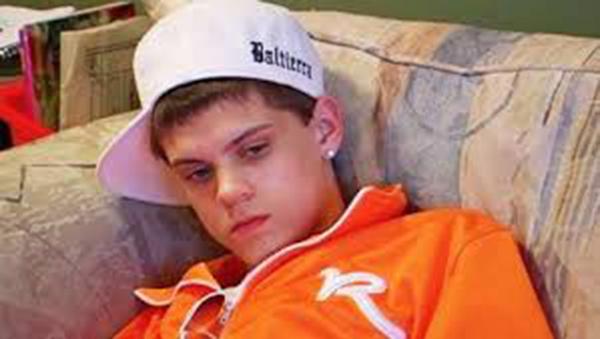 Baltierra says he was deeply affected by the scary events that took place that day. "It made me think sex was something kids could do, which influenced me to act too sexual when I was too young." He admits he broke up with his elementary school girlfriends because they were "prudes." "We were 10-year-olds!" he writes. "It's so messed up."
Catelynn Lowell and Tyler Baltierra of the reality series 'Teen Mom' leave Occidental Studios in Los Angeles, CA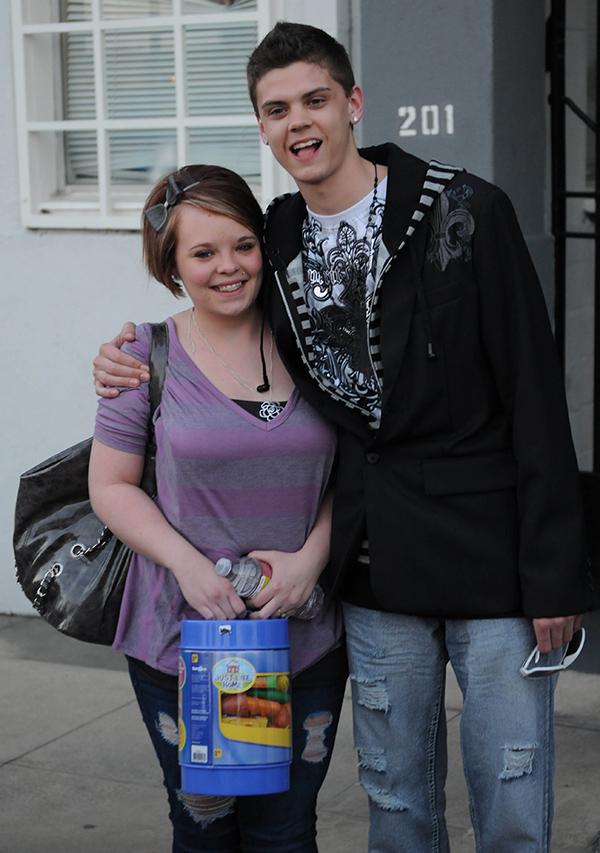 Before he met Lowell in 7th grade, he was already sexually active. "I wound up finding a girlfriend who wanted to do it all the time," Baltierra says. "She was crazy, and that was basically all we did."
Article continues below advertisement
Teen mom Catelynn Lowell is all smiles while out and about in NYC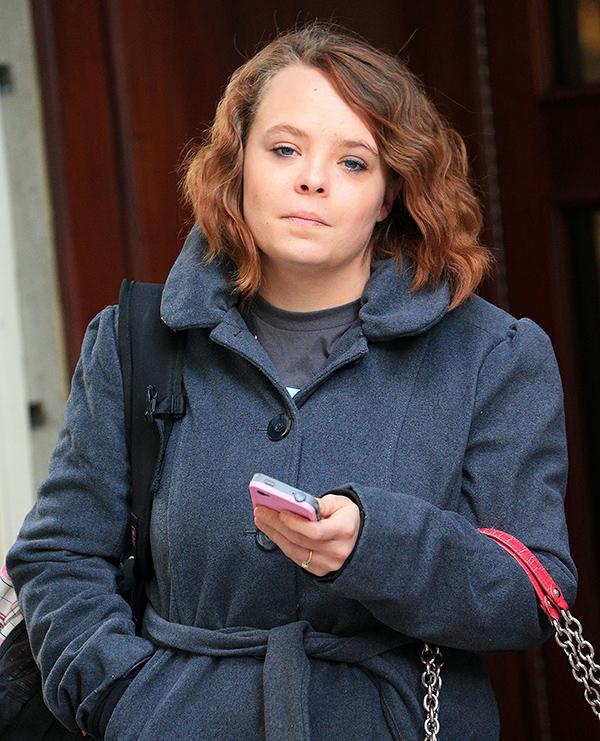 Though they would go on to have a long-lasting love affair, Baltierra had only one thing in mind when he met Lowell for the very first time at age 12. "She's got bigger tits than any other girl in the 7th grade," he thought when he saw her in music class.
Article continues below advertisement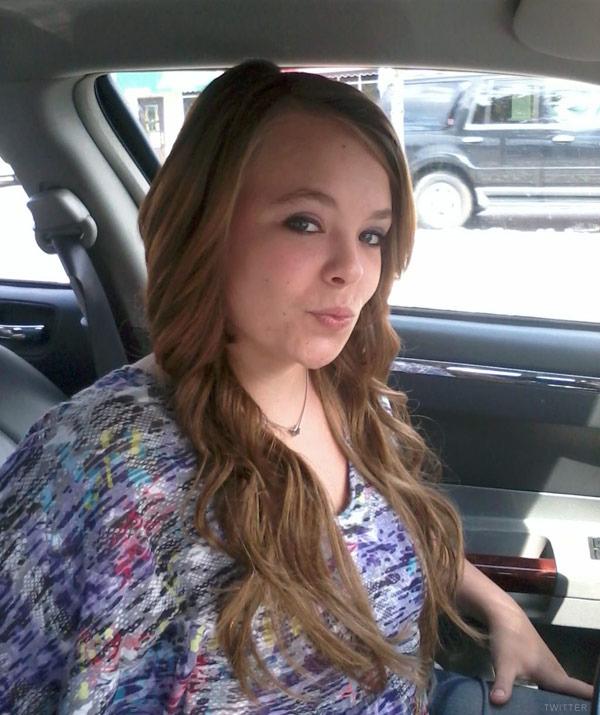 While Baltierra had plenty of sexual experience — and unspeakable sexual trauma — before meeting his girlfriend, Lowell was a virgin. "Tyler really wanted to have sex, but I made him wait for about nine months," she writes. "I never worried that he'd dump me like he'd dump those other girls. Not because I was sure he wouldn't, but because if he did, that would just mean he wasn't the right guy for me. It was that simple. I wasn't going to compromise my self-respect."
Article continues below advertisement
EXCLUSIVE: The cast of Teen Mom out and about in NYC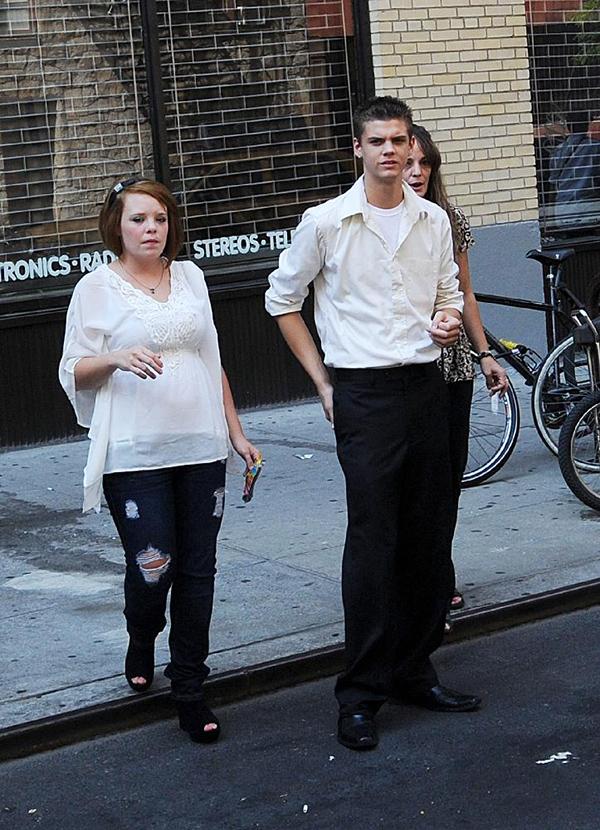 After consummating their relationship, the couple began having sex "all the time" like "crazy, horny teenagers." During a wild night of drinking, they had sex in his mom's trailer outside her house. "Put your clothes on and get out here!" Lowell recalls Baltierra's mom screaming.
Article continues below advertisement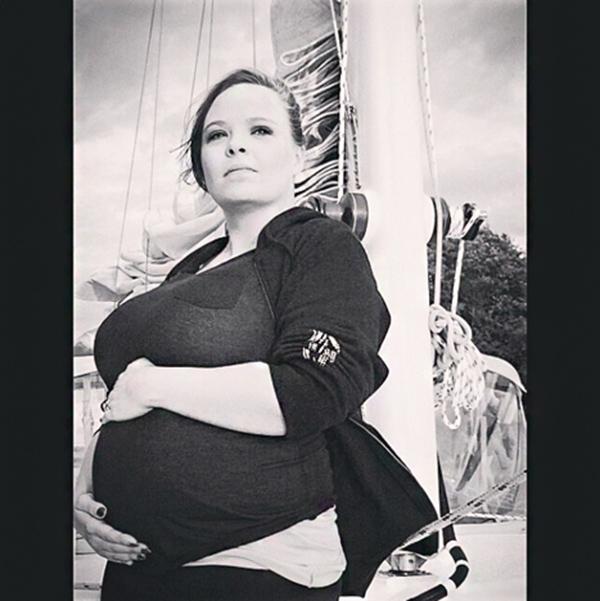 Unfortunately, the young teens didn't use protection during their constant romps. "We were doing adult things with a child's level of understanding," Baltierra explains. When she was just 16, Lowell discovered she was pregnant. They ultimately chose to place their daughter, Carly, in an adoptive family in 2009.
Article continues below advertisement
EXCLUSIVE_ The cast of Teen Mom out and about in NYC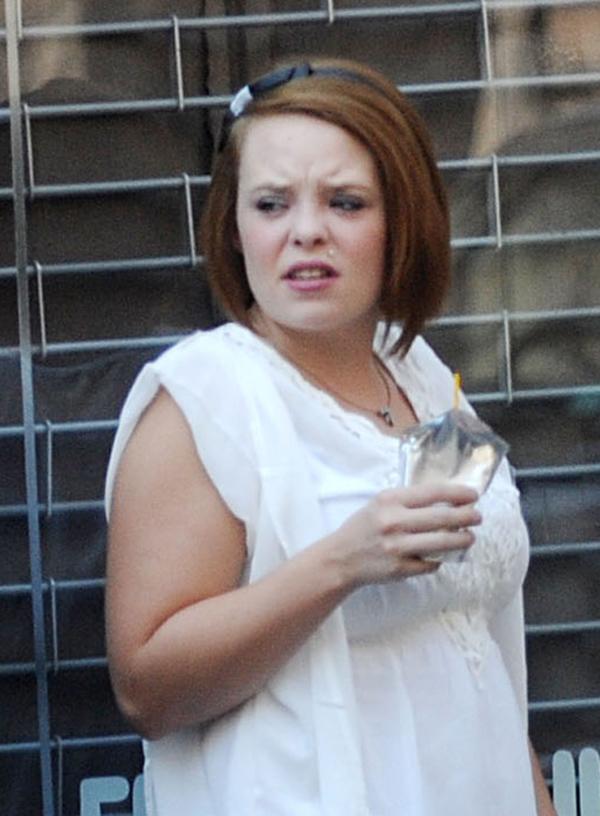 Before the couple welcomed Carly, Lowell admits she cheated on her boyfriend while briefly living with her grandmother in Florida. "He was this older guy who was chill and always had weed and cigarettes," she recalls. "I was always willing to hang out and smoke weed, and one thing led to another."
Article continues below advertisement
EXCLUSIVE: Teen Mom's Catelynn Lowell smokes on a bong at a gathering with friends in August 2012 at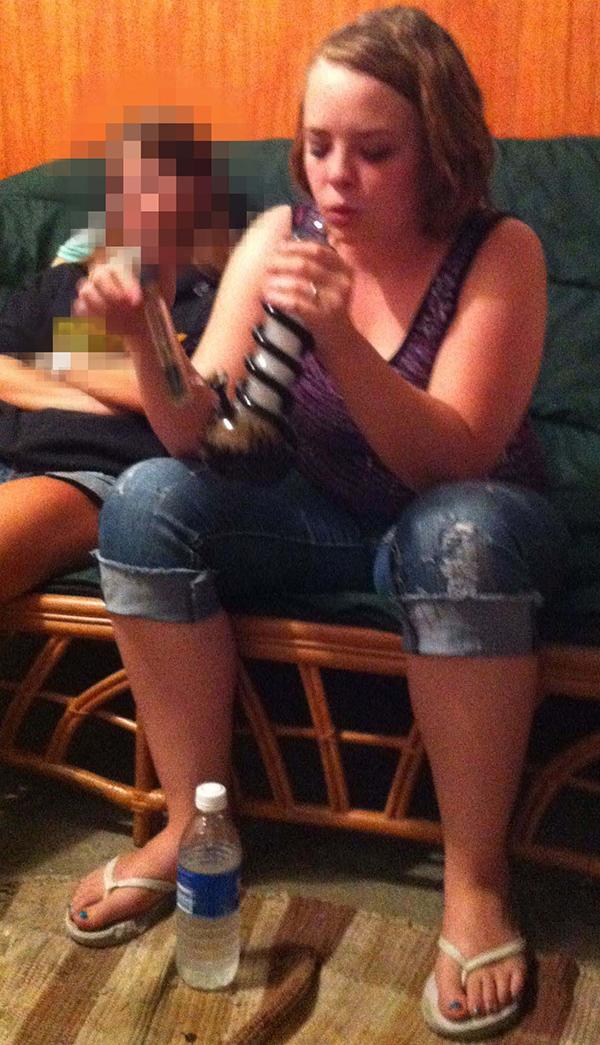 Baltierra felt betrayed, and says he became obsessed with the thought of her having sex with another man. "I could not stop thinking about the sex," he confesses. "The movie in my head was just them having sex. My stomach would turn, I'd feel nauseated. And I thought if I asked her everything and got the dirty nitty gritty nasty details, I could make the movie go away." During counseling, he later discovered that his childhood sexual abuse let to his obsession.