PHOTOS
Tyler Baltierra Reveals Details From His Horrifying Suicide Attempt On 'Teen Mom OG' Reunion Special!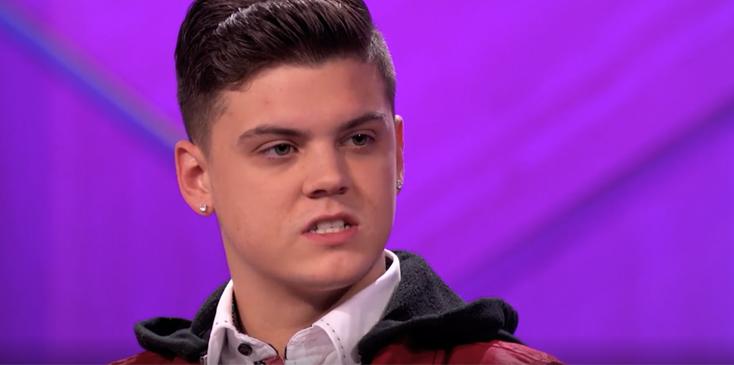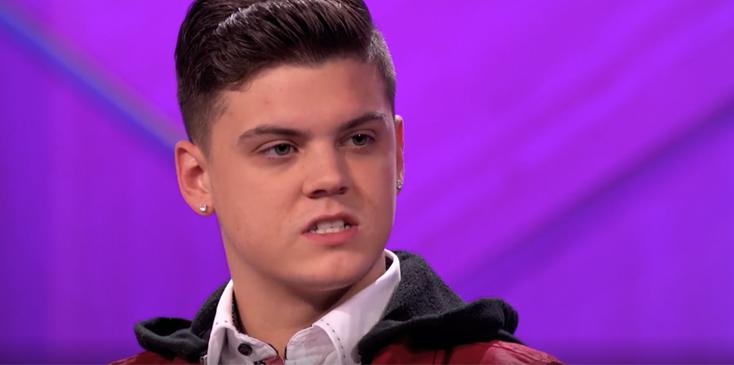 Tyler Baltierra is revealing it all! During the Teen Mom OG reunion special, the 24-year-old opened up about his past suicide attempt when he was a young kid explaining that he tried hanging himself in his yard but luckily was able to remove the rope from his neck. Click through for the biggest O-M-G moments from the reunion special!
Article continues below advertisement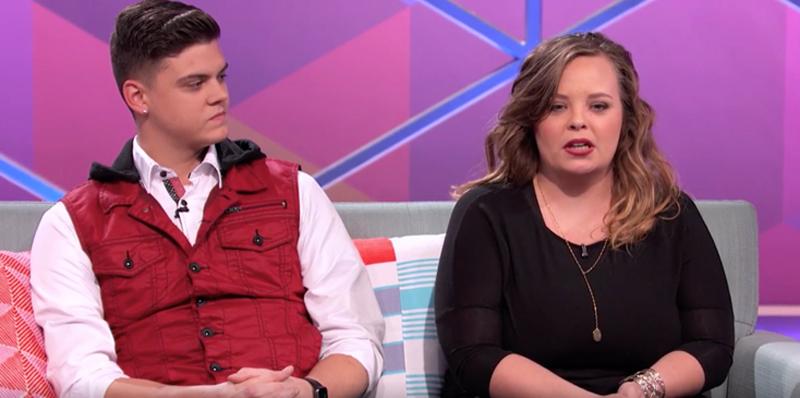 The newlyweds! Tyler was joined by his wife Catelynn Lowell as they discussed many topics including their wedding, their first daughter Carly, whom they gave up for adoption, and Tyler's father Butch's sobriety. The young couple revealed that Carly was at the wedding and that their daughters did meet!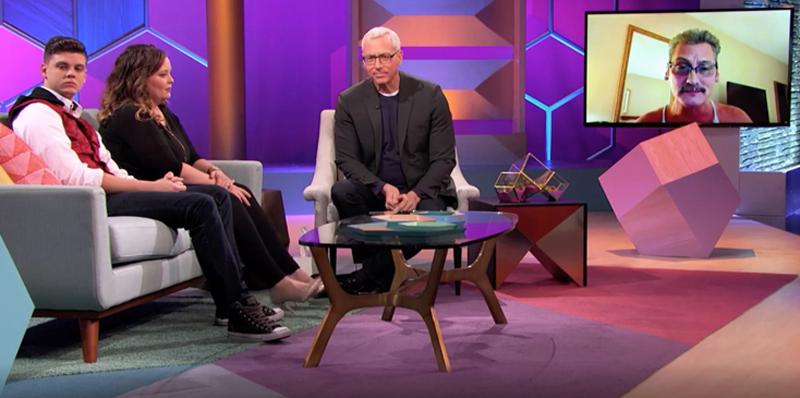 Butch is back! Tyler's dad isn't afraid to discuss his dark past and how he slowly overcame all of his difficult obstacles. He revealed that he wasn't aware of his son's suicide attempt and it was very difficult when he found out. Also, he couldn't help but break down in tears when he discussed just how amazing Tyler is.
Article continues below advertisement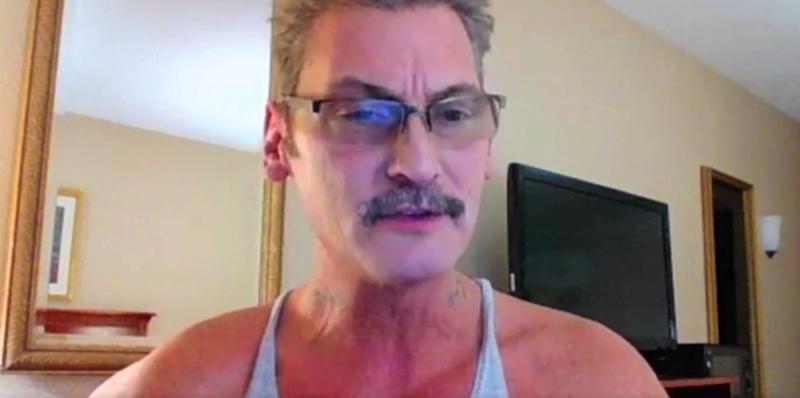 Butch also reflected on meeting his first "beautiful" granddaughter Carly for the first time at the wedding. He explained that nobody wanted them meeting but he insisted on it. "I'm going to go shake her hand, I'm going to say, I'm going to introduce myself as Tyler's dad and tell her how beautiful she is," he said.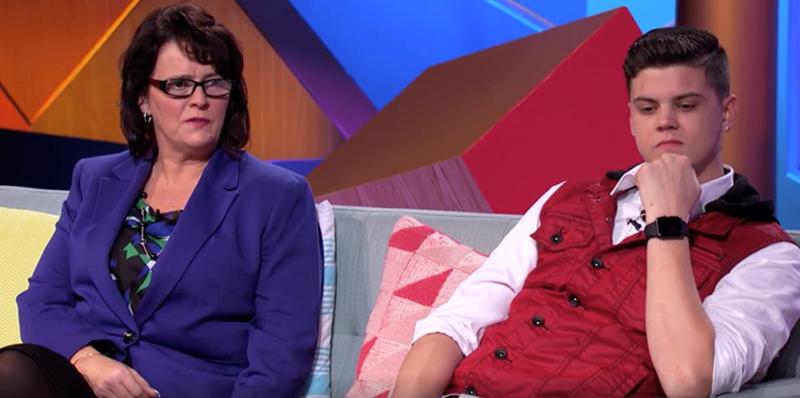 Tyler's mother Kim joined in on the conversation about Tyler's suicide attempt revealing that she didn't know he was "that far in depression" because she didn't see it going on. Tyler admitted that he "lied to her at first" about the attempt but Kim didn't believe him.
Article continues below advertisement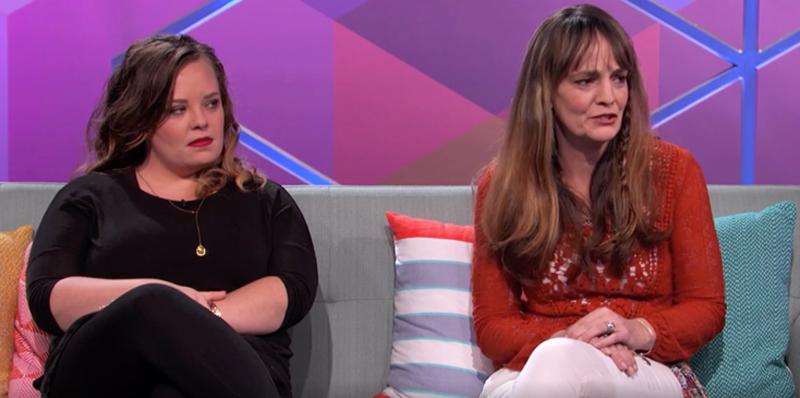 Catelynn's mother April discussed her no-contact order with Butch and admits that it has it's pros and cons. "It doesn't hurt me," April said but explained that it's a trouble for Tyler and Catelynn because of their second daughter, Novalee.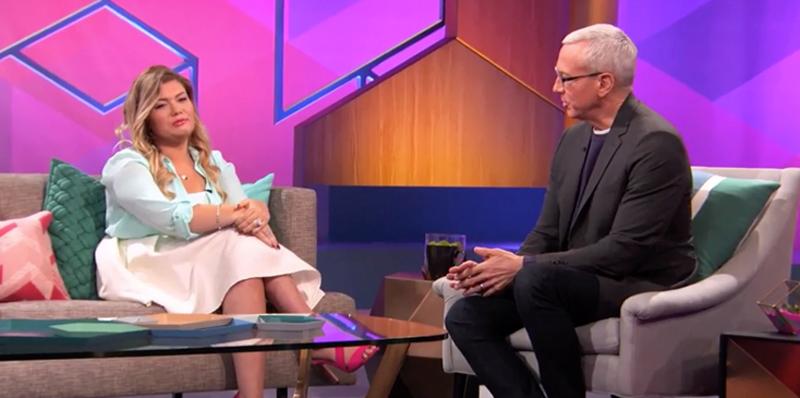 Amber Portwood sat down with Dr. Drew to discuss custody, her current relationship status with Gary Shirley, and also the scandals surrounding her current man, Matt Baier. She revealed that she and Gary finally came to an agreement for joint custody and that "everybody's cool with it."
Article continues below advertisement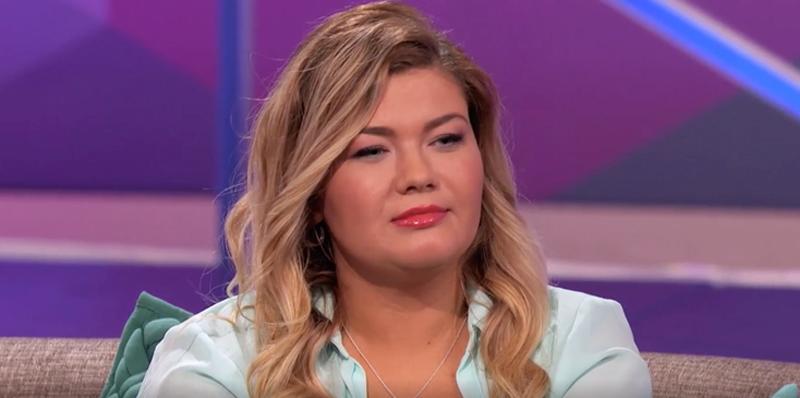 "I was completely shocked," Amber said of finding out from her ex Gary that Matt has 7 children. "Cause I'm thinking in my head 'oh my god this man has 7 kids, he lied to me' but it's not the case," she added. She even revealed at that point she wondered "oh my god who the hell am I with?" She admitted that she knew he had 5 children, but wasn't aware of his other 2. She explained that those topics, were not ones she hoped to have discussed in front of the cameras.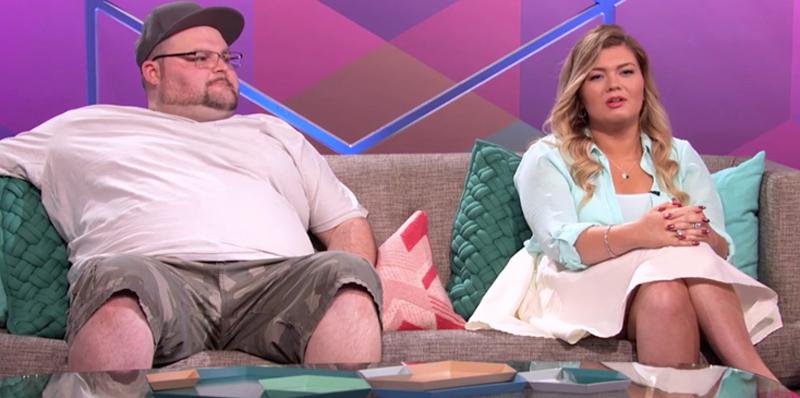 Gary gushed to Amber that he wants her to be happy, however Amber wasn't having it because she admitted to thinking he confronted her about Matt's secret children on-camera to show that her life was "unstable."
Article continues below advertisement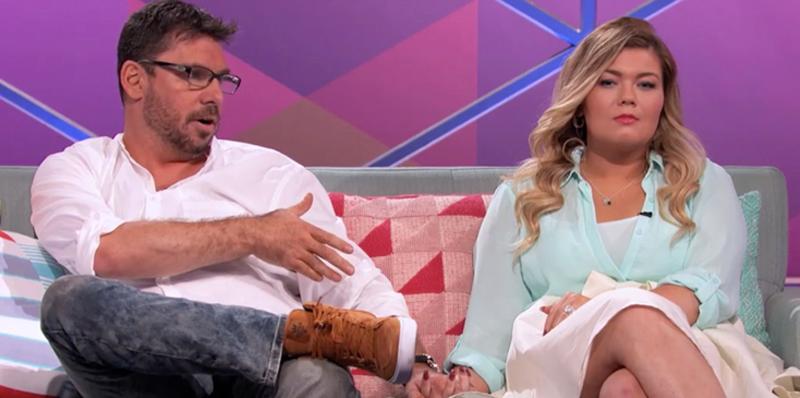 "I think he's full of s**t to be honest with ya," Matt said of Gary explaining why he confronted Amber the way he did about his secret children. Matt added that "his motivation for doing what he did was not what he said."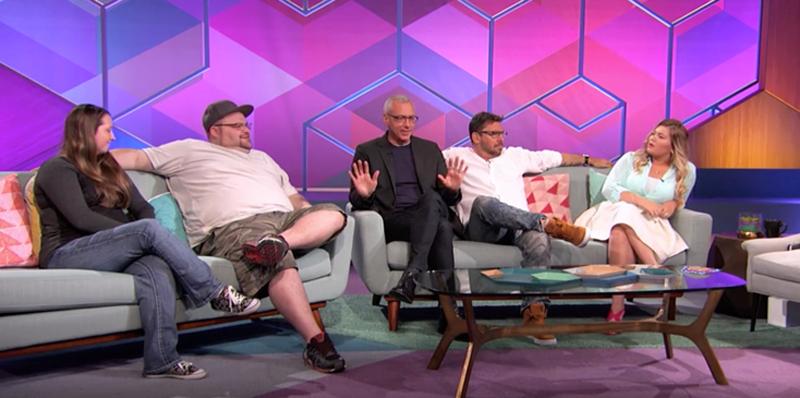 Things got heated between Matt and Gary that Dr. Drew had to get in between them! Gary explained that he only did what he did, because of Leah and that when someone comes into her life he is just being "a father." Gary admitted that since he lied about the amount of kids he wondered "what else could there be?" Matt insisted that this is last season drama, but Gary added "but we're dealing with your whole life of trash right now." YIKES!
Article continues below advertisement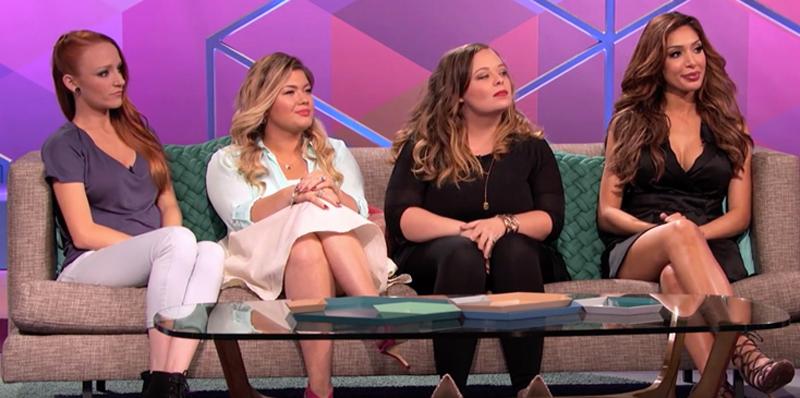 The ladies are all together to discuss...drama! At the end of last year, a Snapchat video surfaced of the ladies hanging out...without Farrah Abraham! Catelynn even shouted a harsh toast saying, "To Farrah, that f—king hoe b—ch."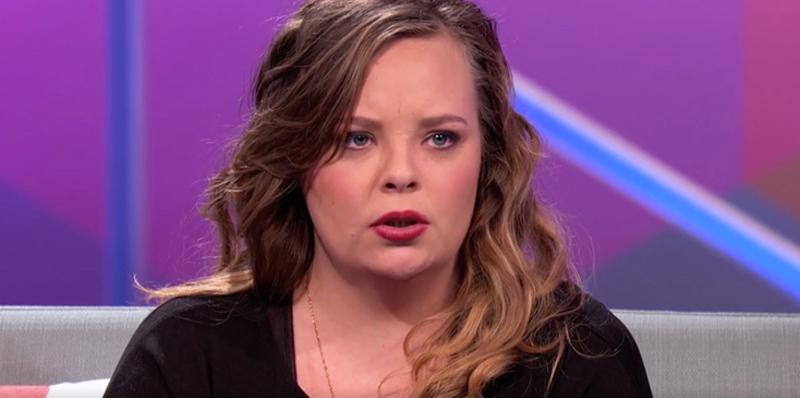 Catelynn apologized for the incident and admitted that it was completely wrong of her to do! Even though they all "moved on" from the past drama, it seems that Catelynn didn't after she heard that Farrah blasted them all during an interview on a podcast.
Article continues below advertisement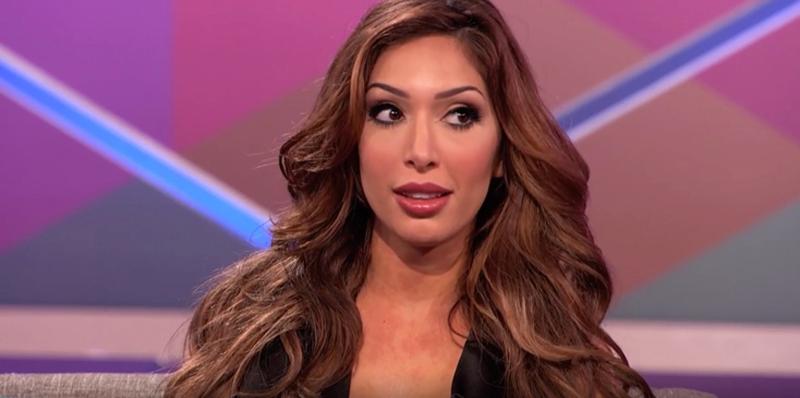 Catelynn also explained her reasoning on why she chose not to invite Farrah to her wedding saying that they just "don't get along." But Farrah seems to be moving forward because she admitted that it's "hurtful" to not have relationships with the other ladies.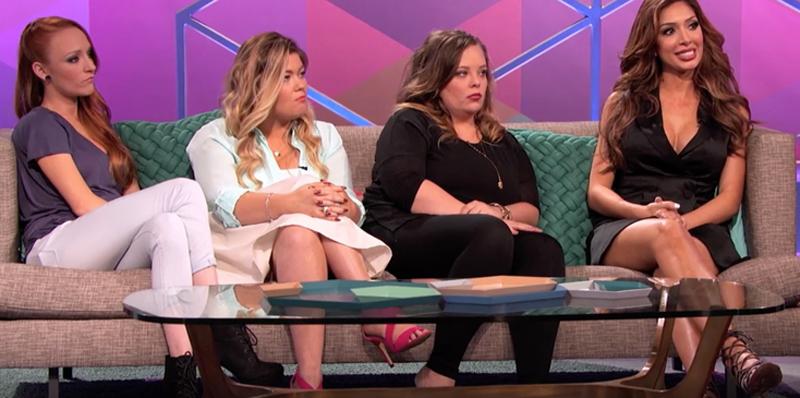 What did you think of the Teen Mom OG reunion special part 2? Let us know your thoughts in the comments section!