PHOTOS
Tyler Baltierra Shows Off His Incredible 26 Pound Weight Loss! Find Out How He Got Fit Here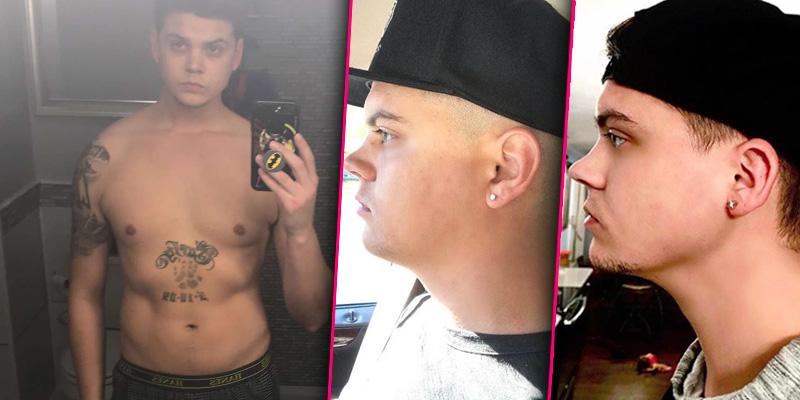 Hot dad alert! Tyler Baltierra left Teen Mom OG fans in shock after he shared his 26 pound weight loss before and after photos.
Article continues below advertisement
"26lbs DOWN!!! To be honest I didn't even want to take a before picture, because I was already thinking of me not sticking with it & then having the evidence of failure to look back on," the reality star dad wrote.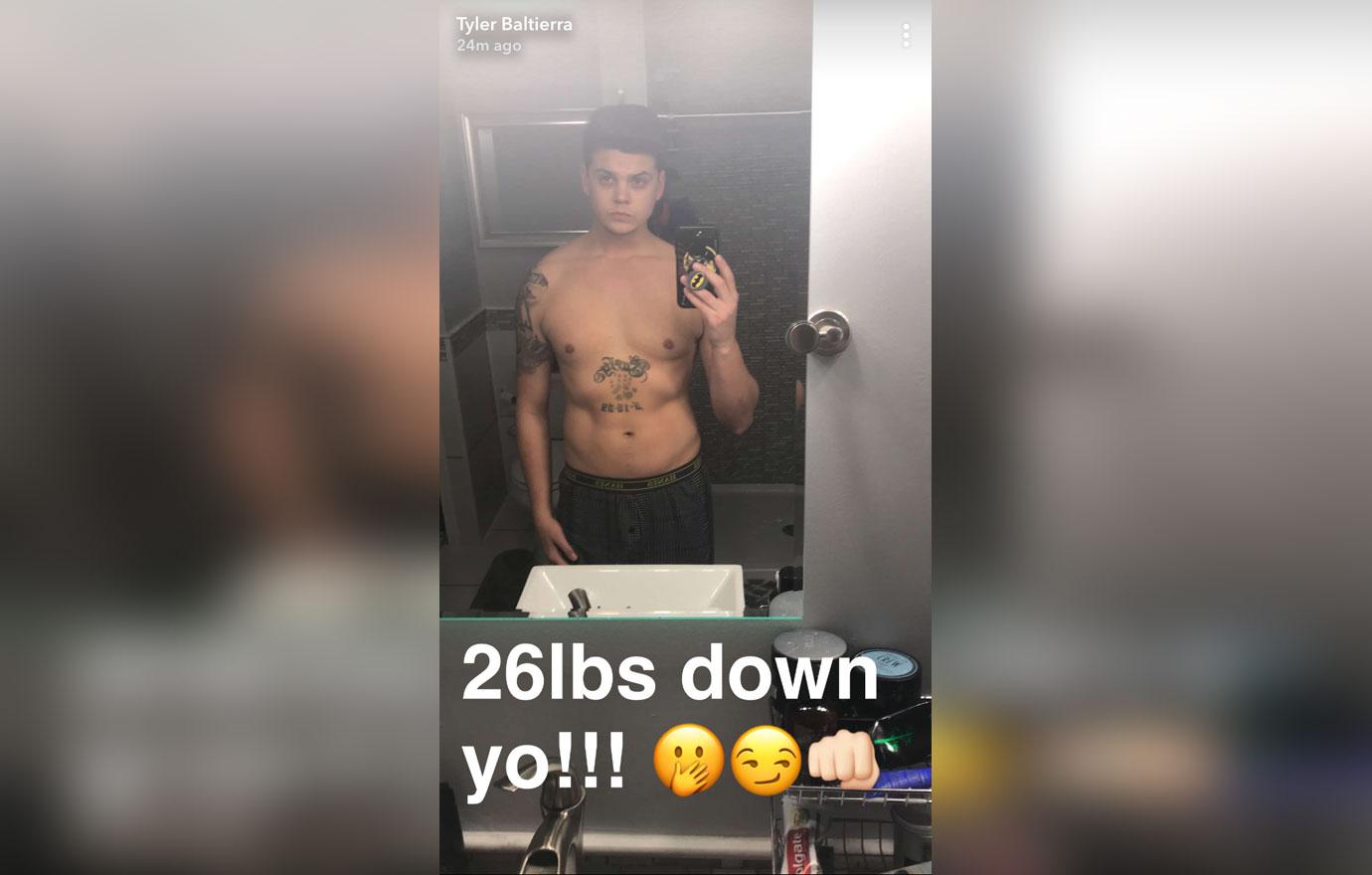 He added, "But DAYYUMM dude! This got me feeling some type of way right now! Left picture was almost 5 weeks ago & Right picture was today. Eating healthier just feels better & obviously looks better hahaha lol BOOM! #LifestyleChanges #Goals."
Article continues below advertisement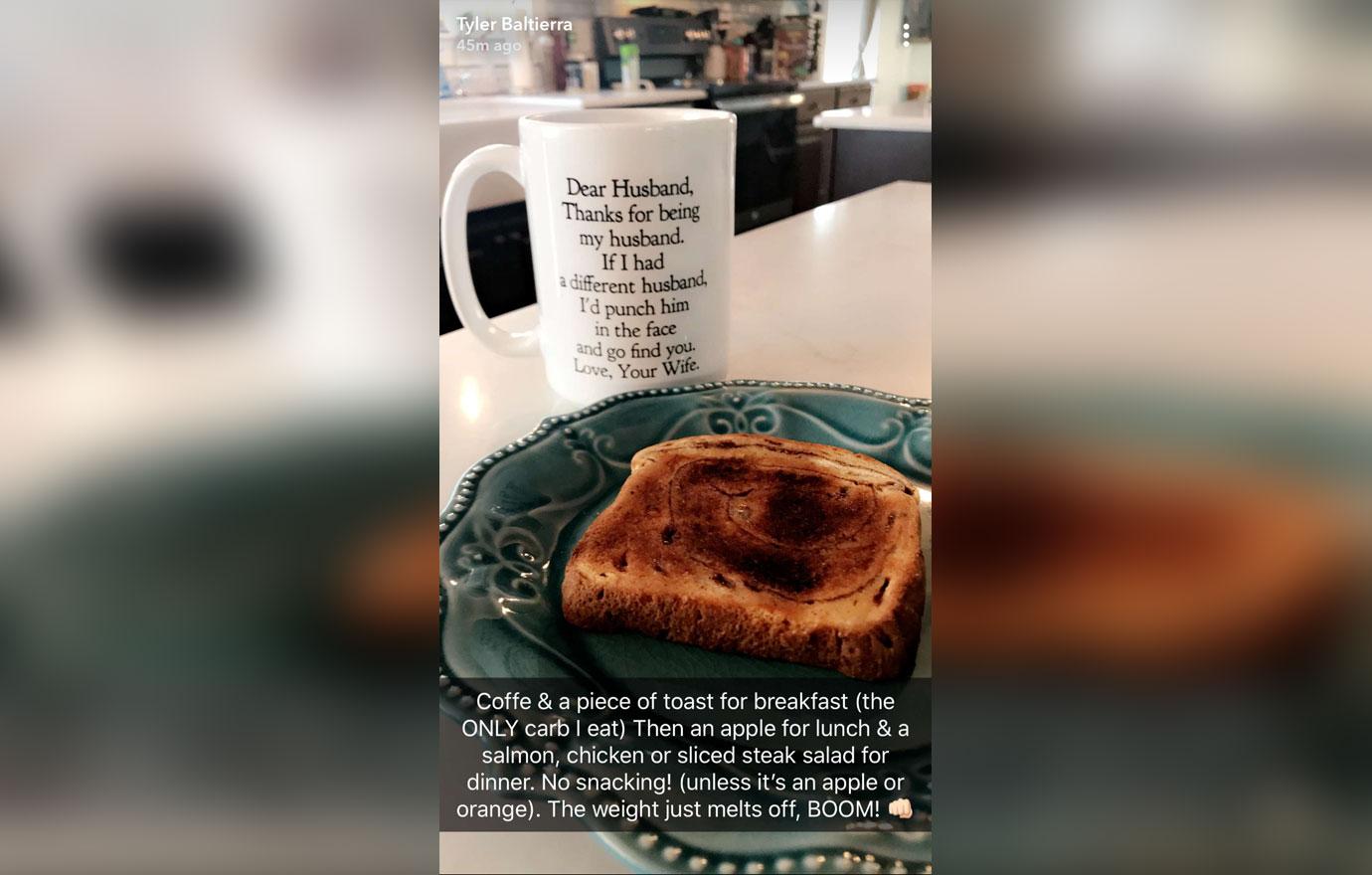 Tyler shared his meal plan for the day on his Snapchat!
Back in October, Tyler wasn't afraid to joke about his "dad bod." He wrote, "Don't let this face fool you, I have a major dadbod now! I just haven't decided if I care yet hahaha!"
Article continues below advertisement
Besides celebrating his weight loss, the reality star has also been dealing with his wife, Catelynn Lowell, checking back into treatment. In November 2017 she was having suicidal thoughts so she checked herself into rehab. She came home shortly before the New Year, but on Wednesday announced she was returning to treatment to work on her trauma.
What do you think of Tyler's weight loss? Let us know your thoughts!