PHOTOS
Tyra Banks STUNS In A Curve-Hugging 80s-Styled Gold Dress On The 'AGT' Red Carpet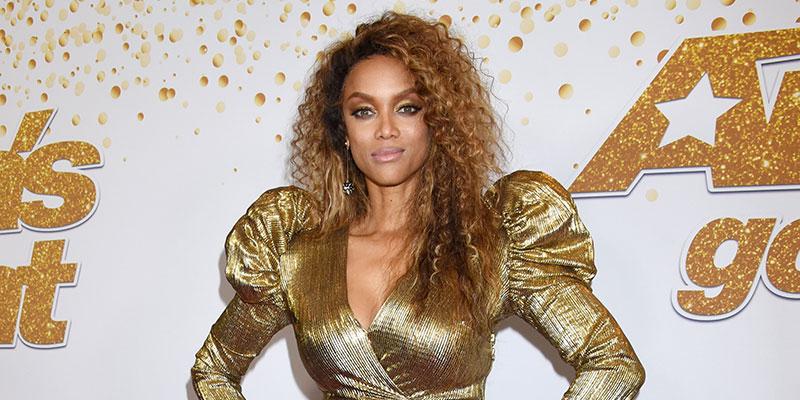 After more than two decades in the modeling industry, Tyra Banks has mastered the art of making an entrance. Not only did she drop jaws on the America's Got Talent red carpet in a plunging dress on Tuesday, but she also stunned with the news that Lindsay Lohan will in fact be Life Size 2! Read on for the latest.
Article continues below advertisement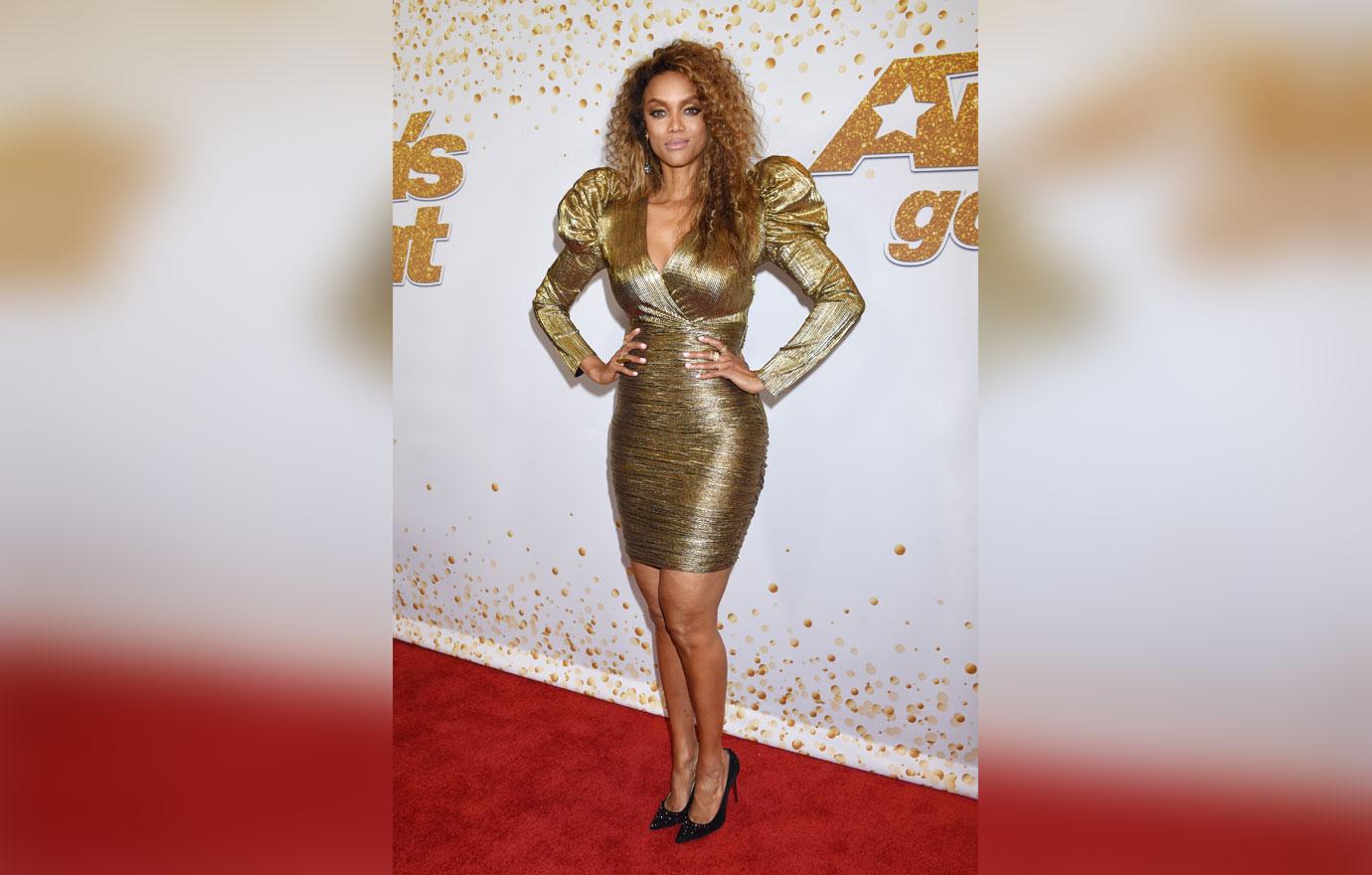 Tyra took it WAY back on the AGT red carpet yesterday. She stepped out an 80s-styled tight gold dress with HUGE puffs around the shoulders and a plunging neckline—and of course she pulled it off!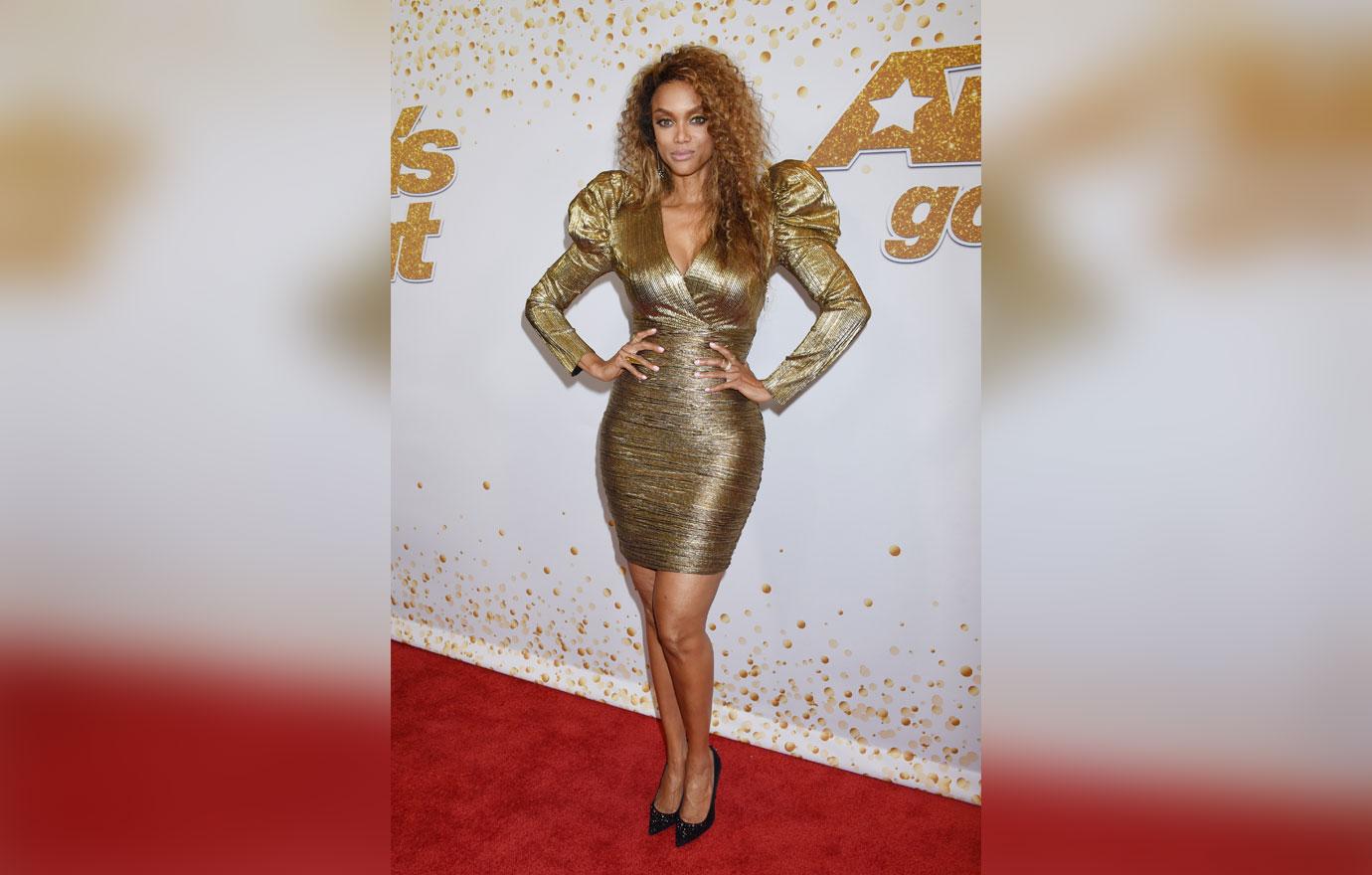 She kept it all the way retro by completing the look with a pair of pumps and expertly teased, wavy blonde locks. So fab!
Article continues below advertisement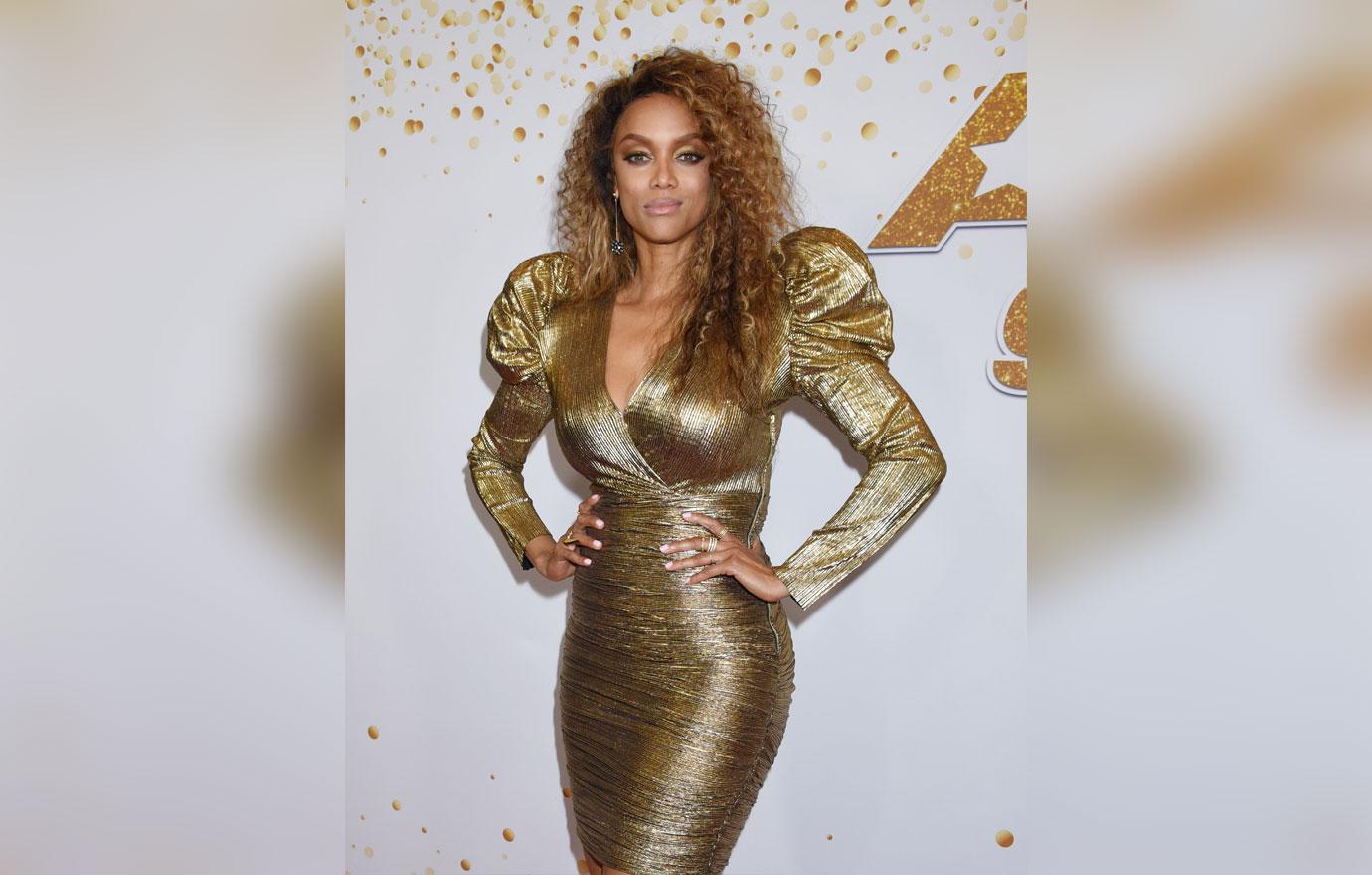 A she wrote on Instagram, alongside a photo of herself in the gold outfit, "The 80s called. ☎️ I answered. ?"
And while she was taking viewers back to the Reagan Decade, she decided to drop another throwback on the carpet. Remember the 2000 movie she starred in—Life Size alongside Lindsay Lohan? Well, she said she's bringing that back too, and Lindsay will be in it!
Article continues below advertisement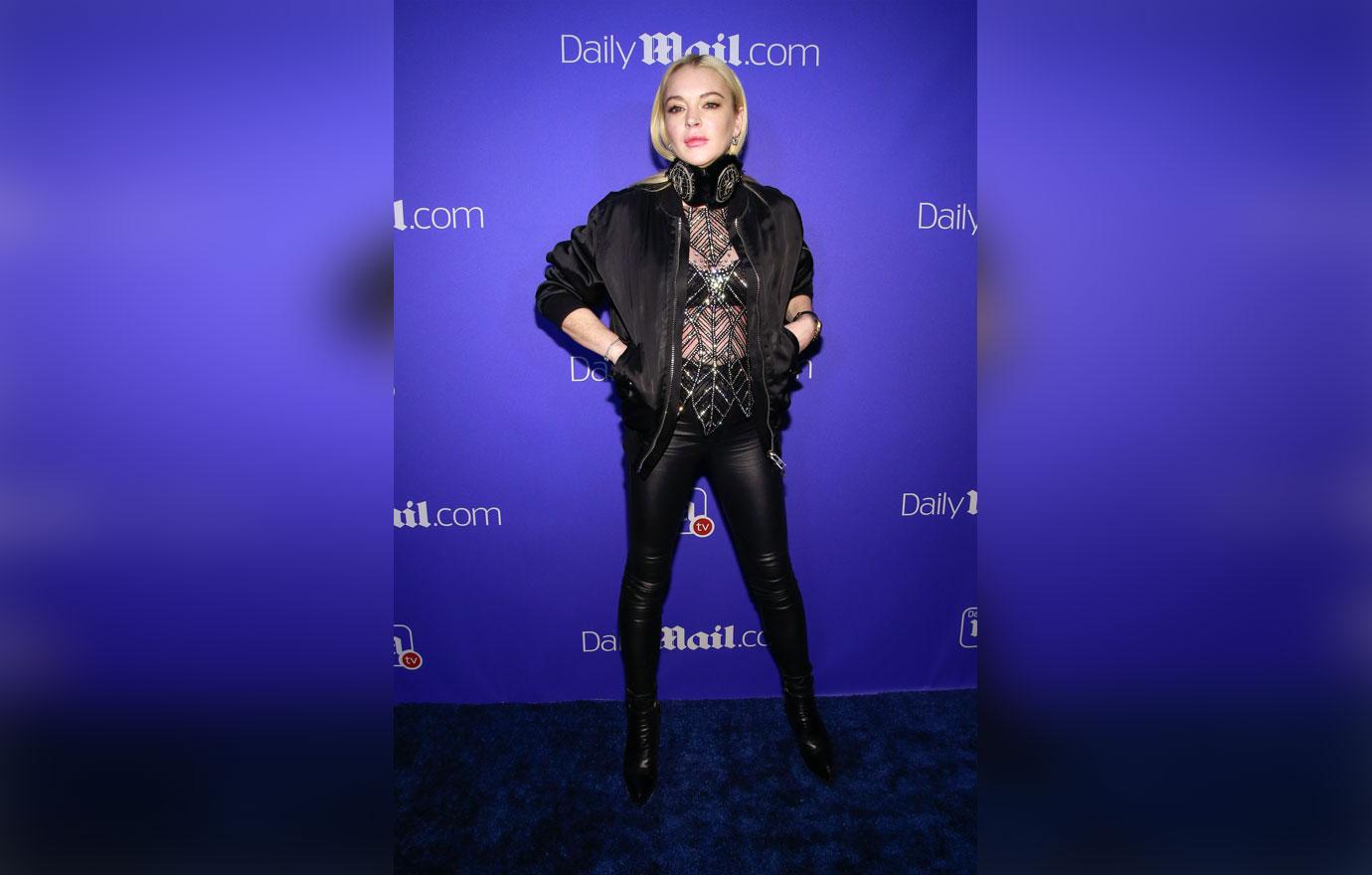 The original movie from nearly two decades ago follows a widower's daughter (Lindsay) who accidentally brings her doll (Tyra) to life when she tries to resurrect her deceased mother. Due to her commitment to a reality show based on her Grecian nightclub, Lindsay won't reprise her role in the movie. But Tyra, who will star in and produce the film, told The Hollywood Reporter that, "she'll be in the movie in some kind of way."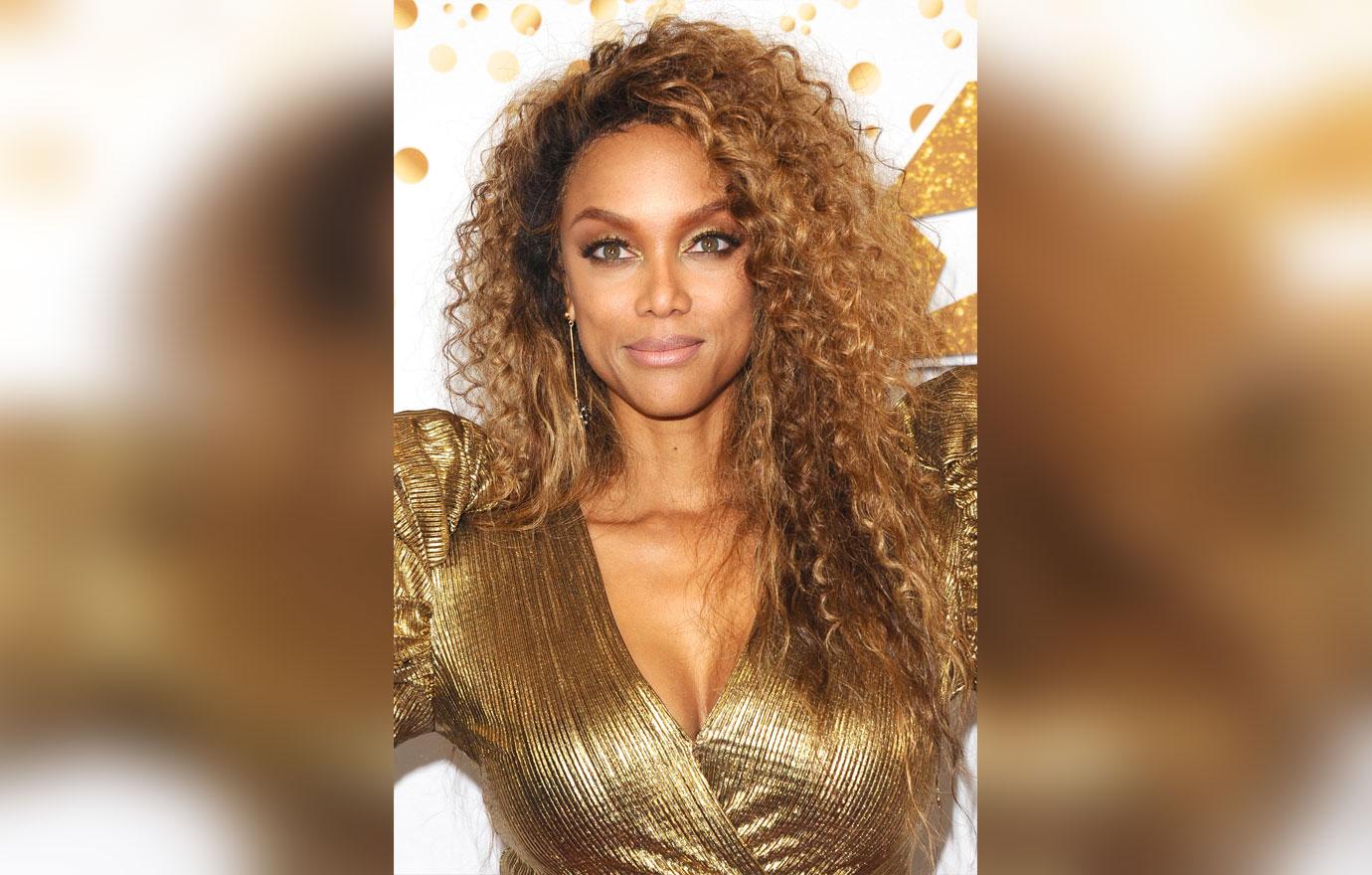 What do you think about Tyra's throwback style? Sound off in the comments!