PHOTOS
Usher Ignores Herpes Lawsuit Drama & Enjoys Football Practice With His Son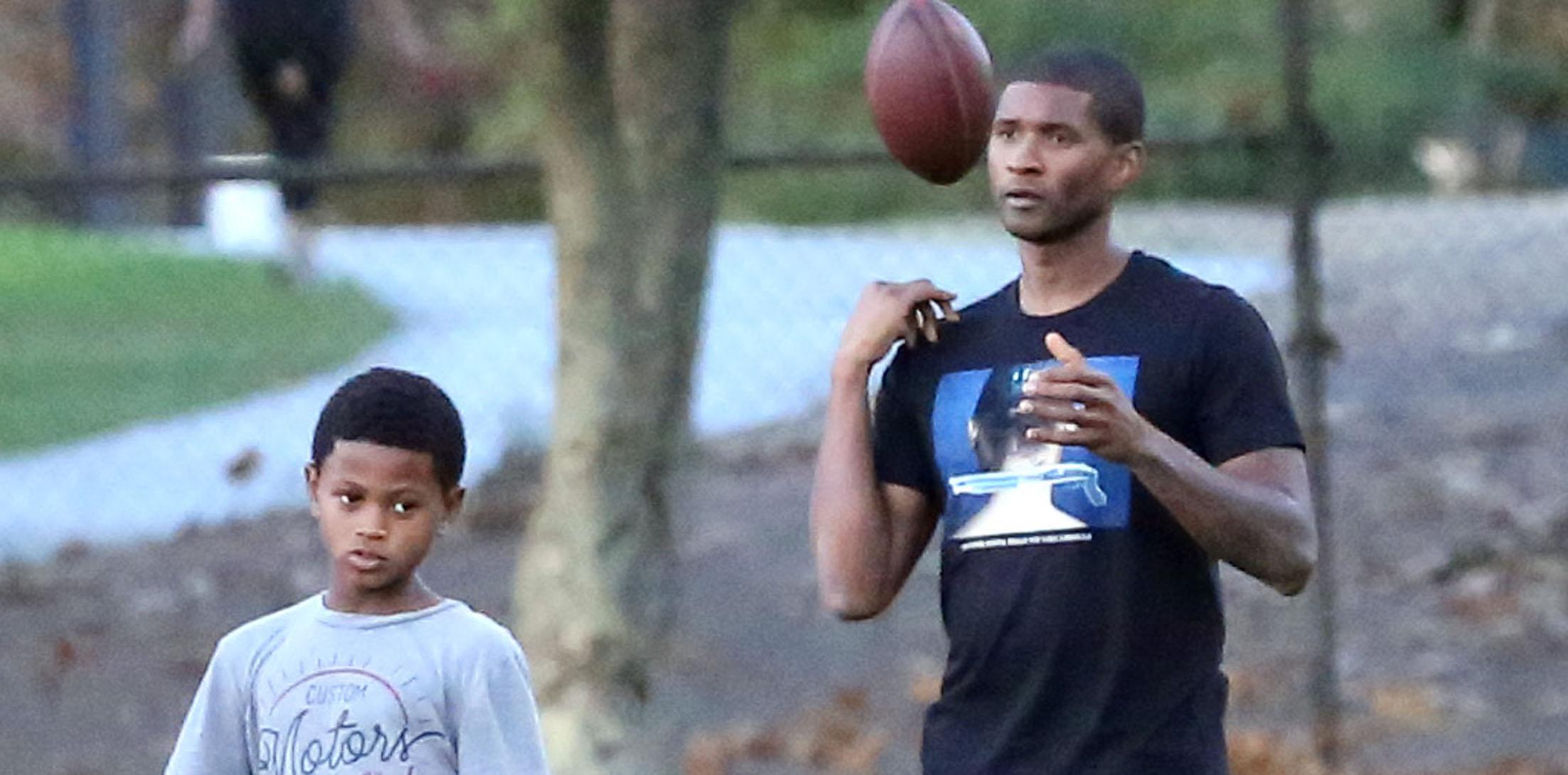 One would never know Usher is in the middle of a huge STI scandal that may cost him millions of dollars. The singer has been back on the road doing shows, spending time with his wife, Grace Miguel, hanging out with friends, and living life. And most recently, he was spotted having father-son time with one of his sons, Usher V.
Article continues below advertisement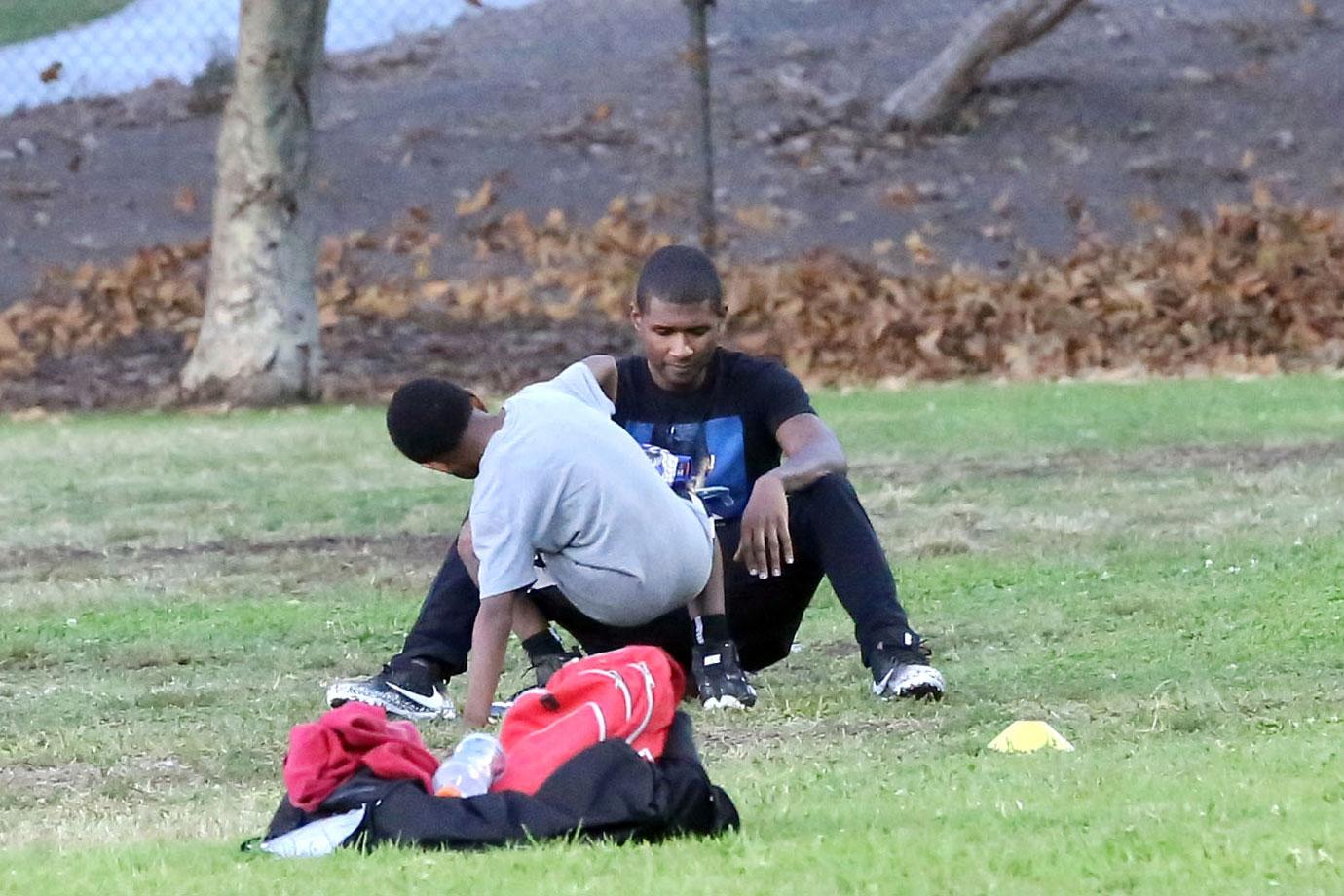 The singer was clearly enjoying the outing, and dressed in athletic gear while throwing the football with his son during football practice in Los Angeles. The 39-year-old recently celebrated his birthday at a skating rink and headed to Kelly Rowland's Halloween bash, which included other celebrities including Beyonce.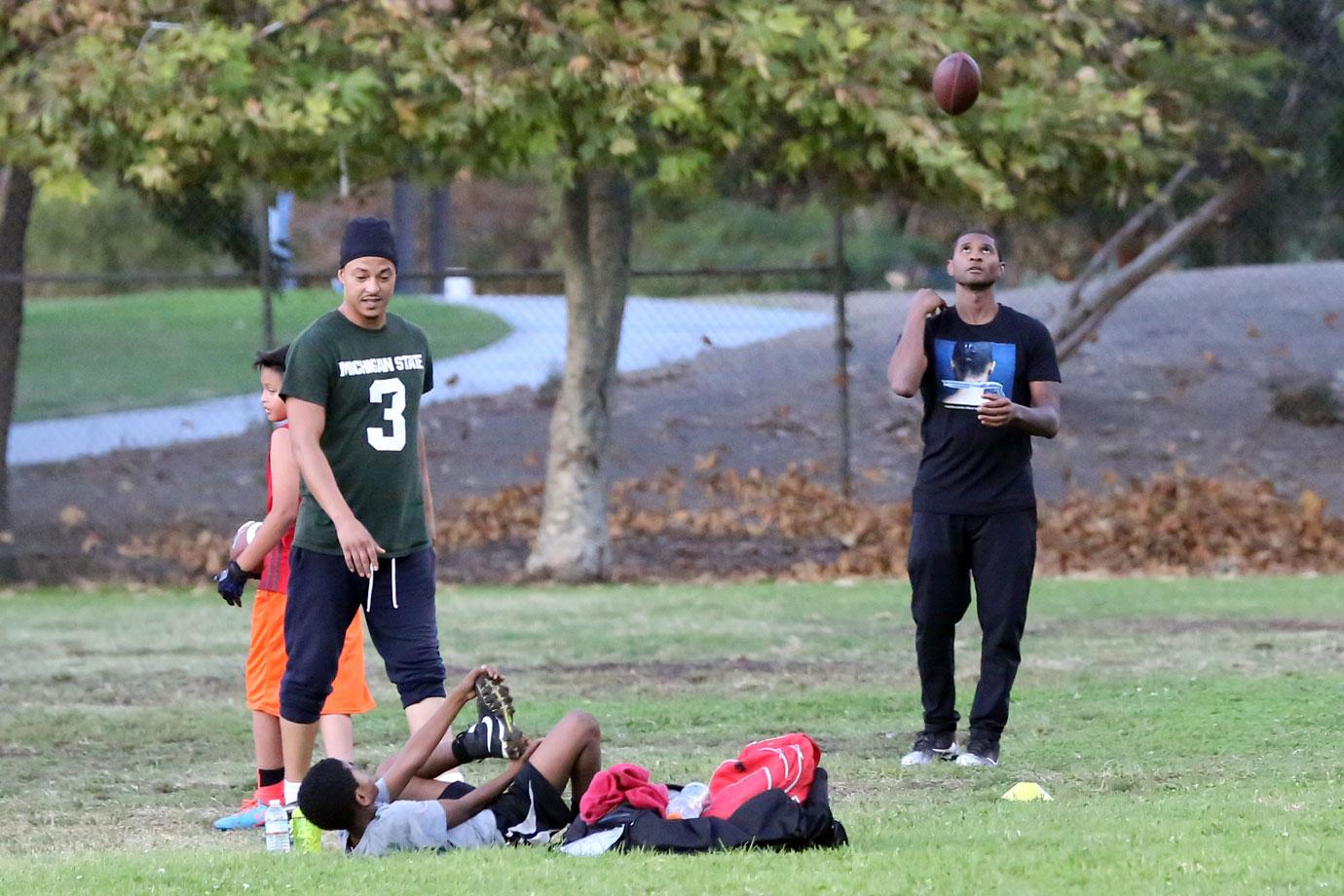 But it's not all fun and games for the singer. He is in the midst of a lawsuit with one of the several people accusing him of giving them herpes. According to reports, an alleged victim Laura Helm, claims he owes her over $10 million after she tested positive for Herpes Simplex 2 following sex on two occasions with him.
Article continues below advertisement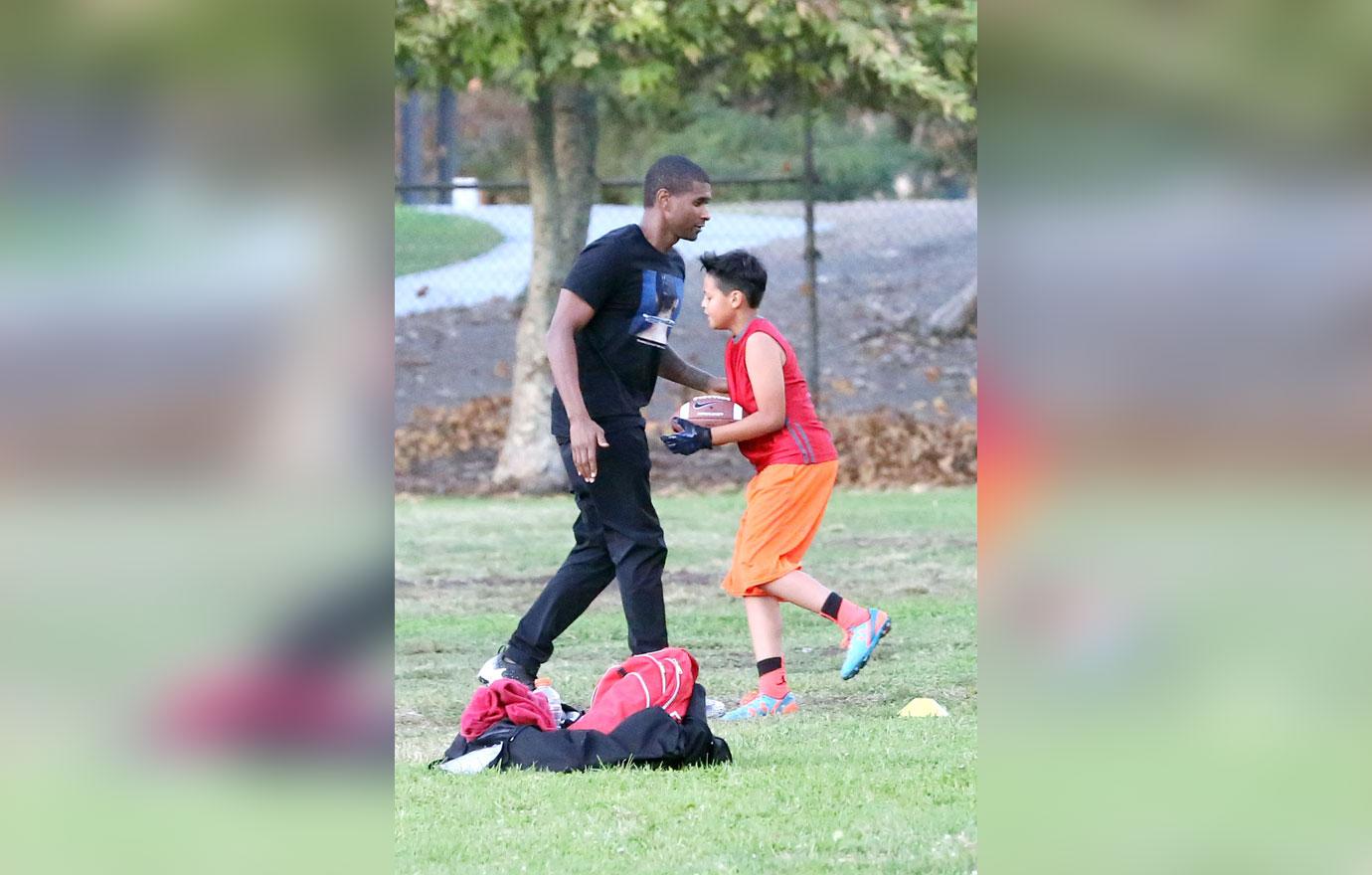 In legal documents, he has allegedly asked for the suit to be thrown out, saying, "With a one in six chance that any given partner could have genital herpes, she assumed the risk of contracting an STD each and every time she chose to have unprotected sex with a casual, consensual partner."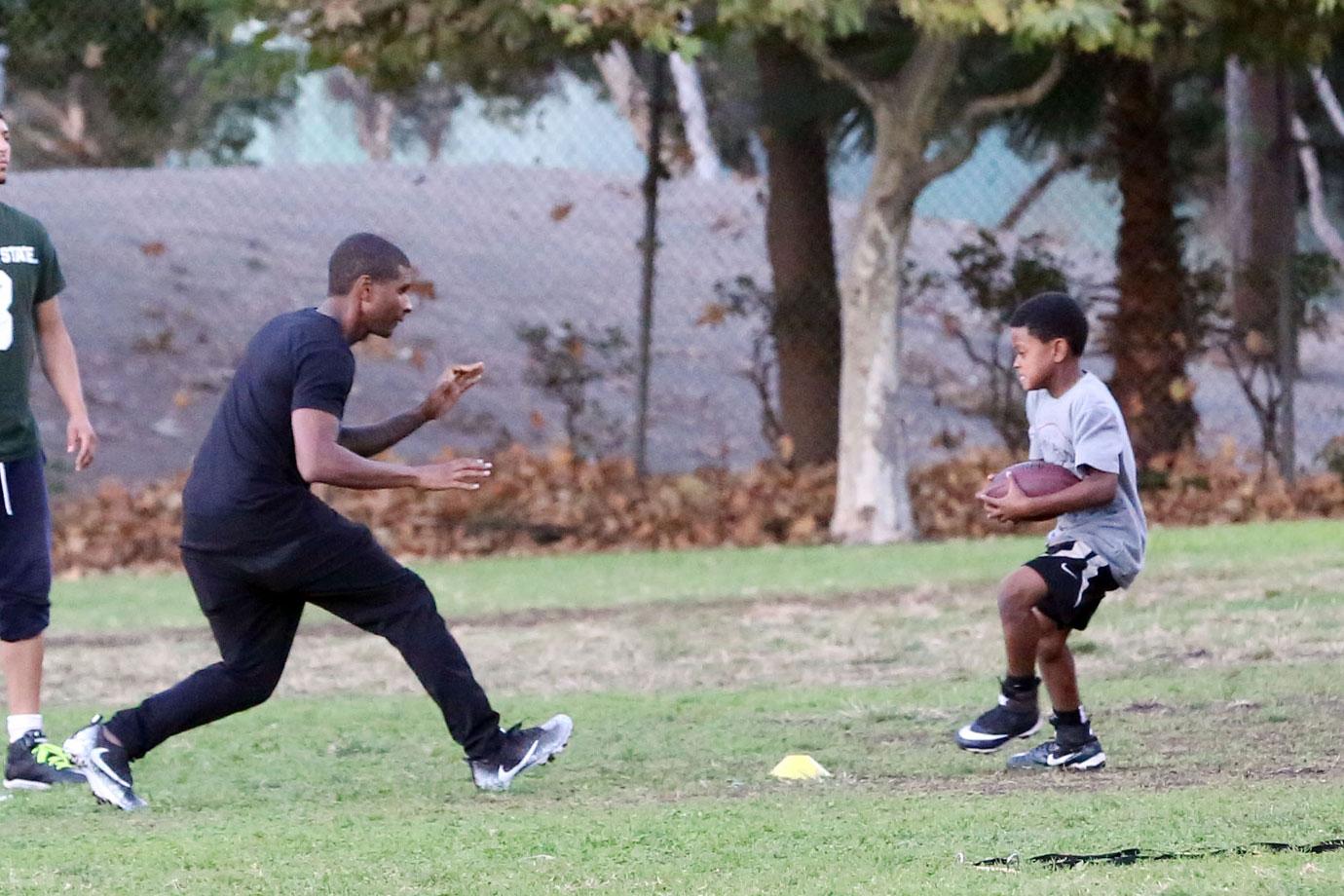 And another accuser, 21-year-old Quantasia Sharpton, even held a press conference in New York City to address her lawsuit against the singer. During the press conference, Quantasia claimed that when she was 19-years-old, she and her friends went to a concert of his, were approached by security for her number, and spent time with Usher after one of his shows when he headed to her hotel before they engaged in sexual contact. He allegedly did not tell her he had a STD.
Article continues below advertisement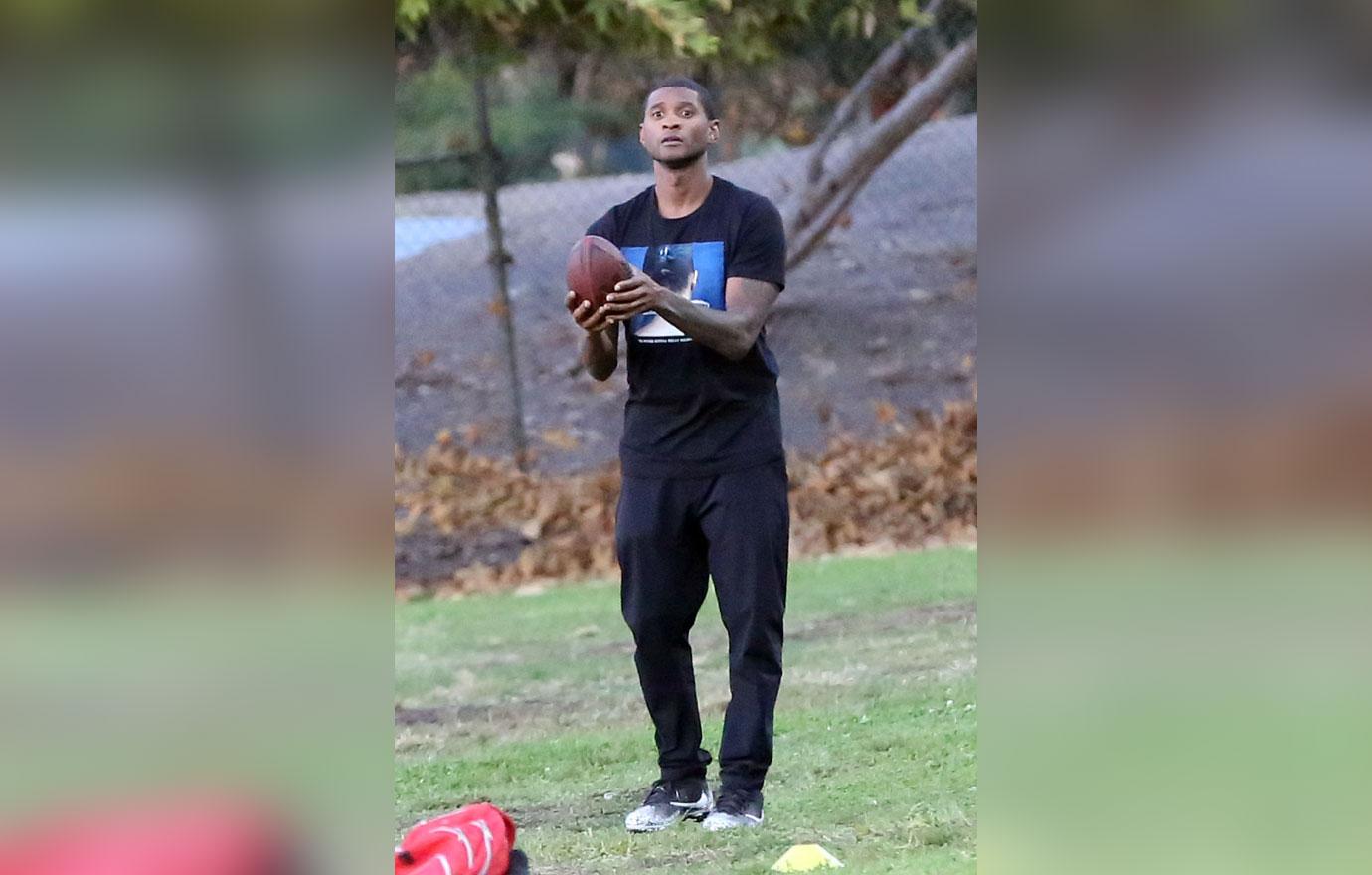 Though she has since tested negative for herpes, she said, "I was upset by the reports because I would have never consented if I would have known. I would not have taken a risk of getting an incurable disease. My health is really important to me. I feel that my rights were violated."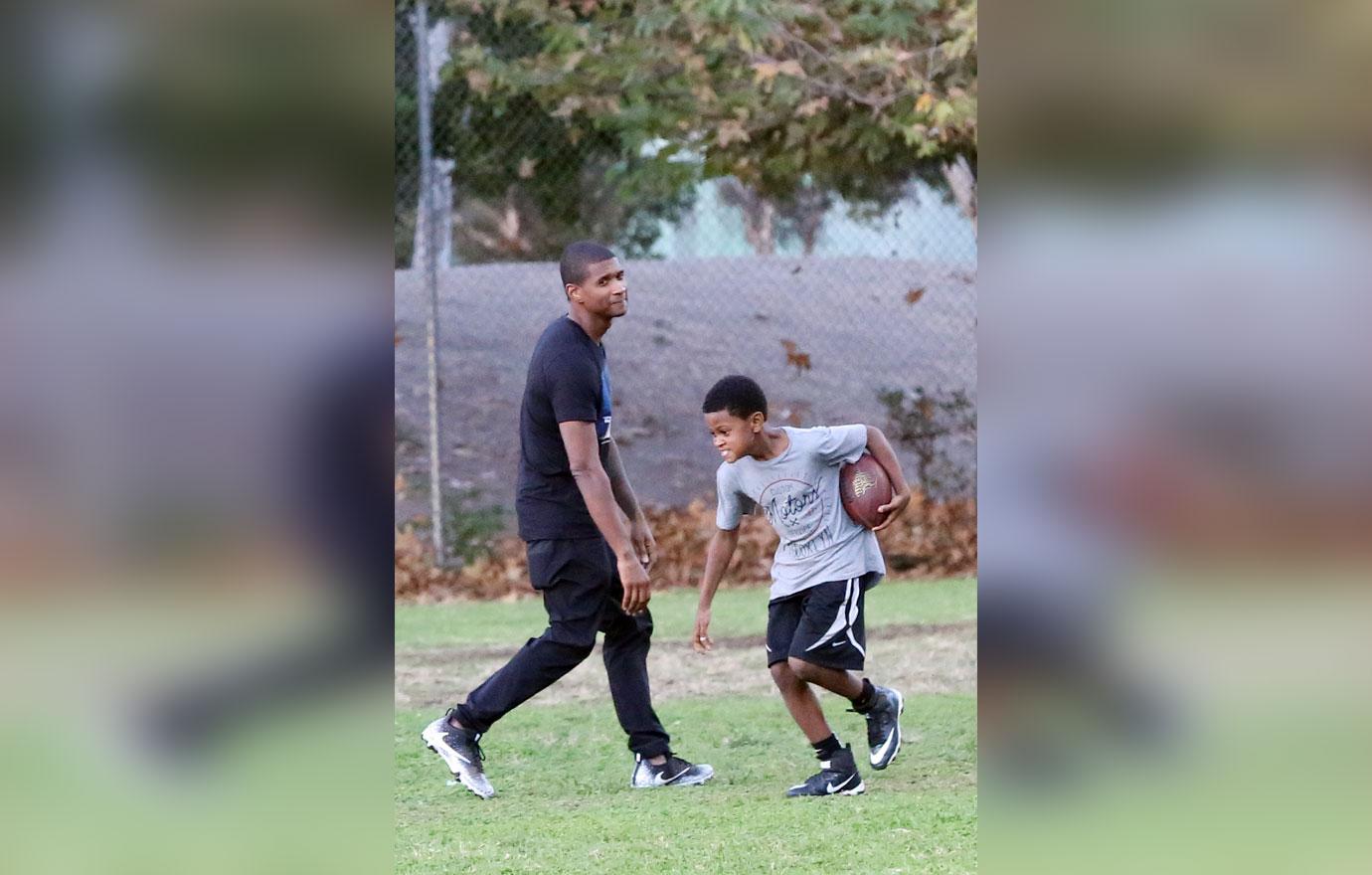 What are your thoughts on Usher still enjoying his family life and not dwelling on his legal trouble? Let us know in the comments section.