PHOTOS
Fans Want 'Vanderpump Rules' Star Stassi Schroeder FIRED Over 'Nazi Chic' Photo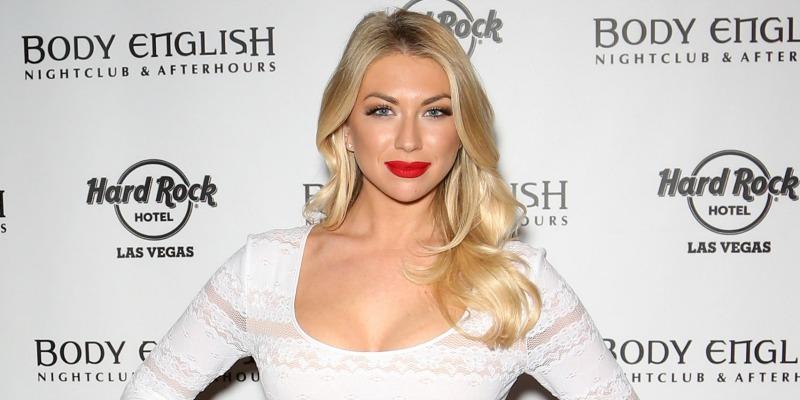 Vanderpump Rules star Stassi Schroeder is in hot water after she posted a pic of herself and captioned it, "Nazi chic." Fans immediately slammed Stassi over the inappropriate caption, and she quickly took it down, but for some fans, that wasn't good enough. Now, they're demanding that Bravo TV fire the SURver for the post!
Article continues below advertisement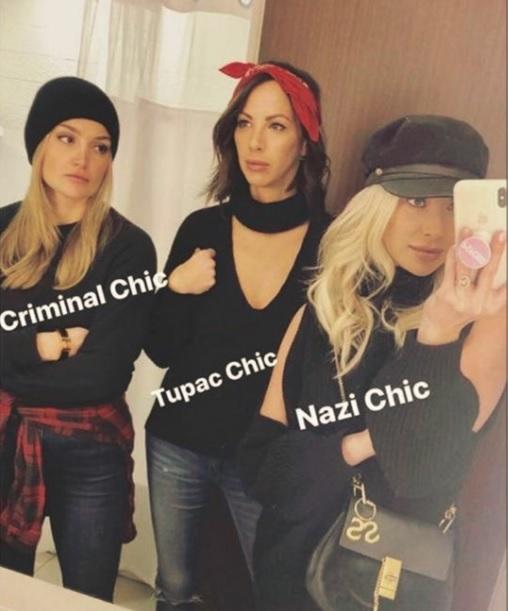 In the pic, Stassi poses with VPR co-stars Rachel O'Brien and Kristen Doute. The girls are all wearing jeans and black shirts, while Rachel wears a beanie, Kristen wears a kerchief, and Stassi wears a beret. Stassi labeled Rachel's look "criminal chic," Kristen's look "Tupac chic," and her own as "Nazi chic."
Fans were not pleased with Stassi's choice of words used to describe her style. One fan tweeted at Andy Cohen, "Nothing but class from Stassi. I hope someone at your network is smart enough to fire her before you lose viewers."
Article continues below advertisement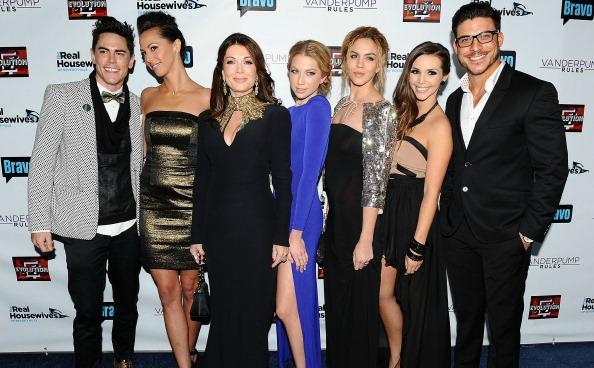 Another tweeted at Stassi's boss, Lisa Vanderpump: "@LisaVanderpump you may want to rethink employment opportunities for Stassi. Guess joking about the SS is hilarious in LA?"
When a fan sent the tweet to Real Housewives of New Jersey star Siggy Flicker and asked if she was "triggered" by it, she replied, "Gross." Siggy has been fighting with co-star Margaret Josephs this season over the latter's reference to Hitler during an argument. Siggy, who is Jewish, said it was totally inappropriate to drop his name in the middle of a fight.
Article continues below advertisement
Stassi soon deleted the pic thanks to the backlash and reposted it with the caption "#Elsa-Indiana Jones Chic." She then tweeted this meme of a boy crawling through lasers with the caption, "Me trying to make a joke that won't offend anyone in 2017," instead.
Fans were quick to slam her tweet, too. "Hey quick clarification @stassi nazi jokes are never funny #dumpstassi," one person wrote back. "I'm so glad you found this meme about killer lasers to justify your Nazi joke. Totally the same thing. #WhitePrivilege," wrote another.
Do you think Stassi's pic was out of line? Sound off in the comments below.