PHOTOS
Vanessa's Birthday Gift For Zac: You're Dumped!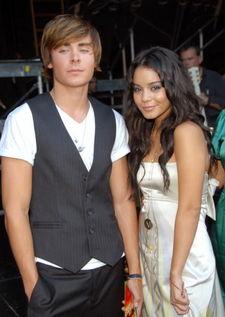 After a tumultuous couple of months for Vanessa Hudgens and Zac Efron, which saw them going through a brief breakup after nude pics of 'Nessa hit the net, OK! can report that it's finally over for the High School Musical sweethearts. But this time, it's Vanessa that's kicked Zac to the curb — and right before his birthday!
A source close to the dreamy-eyed hunk reveals exclusively to OK! that the deed went down late Wednesday evening, only hours before he was to turn 20. Now, just out of his teens, he's going around telling friends it's "officially over."
Article continues below advertisement
One friend tells OK! that Zac is worried Vanessa might have already found a new piece of man candy — though there are no real signs of this being true.
Vanessa's rep is denying the news. However, no word yet from Zac's camp on the split, which is interesting when you consider the fact that both stars are represented by the same firm.