PHOTOS
Victoria Beckham Spotted Leaving A Tattoo Parlor After Removing Old Ink
Victoria Beckham may be known for her multitude of tattoos housed on her body, but she's been working hard to remove them from her person. The singer was seen exiting a tattoo parlor in Notting Hill, London on Monday, September 9.
Article continues below advertisement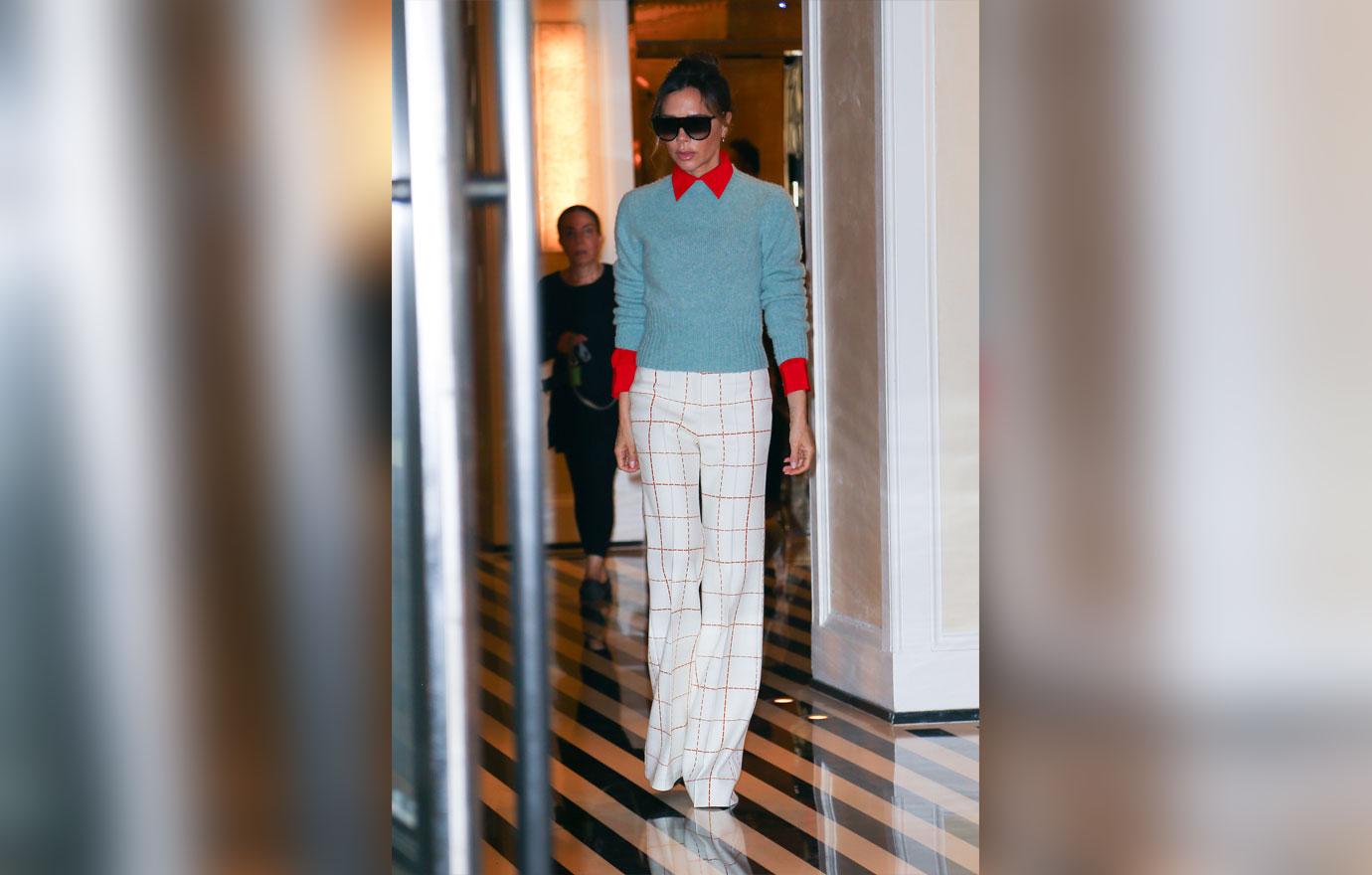 Victoria, 45, wore a loose cozy V-neck green sweater, a black leather skirt and knee high red peep toe stiletto boots as she left the place. Large brown-colored sunglasses and a maroon purse completed her cool ensemble.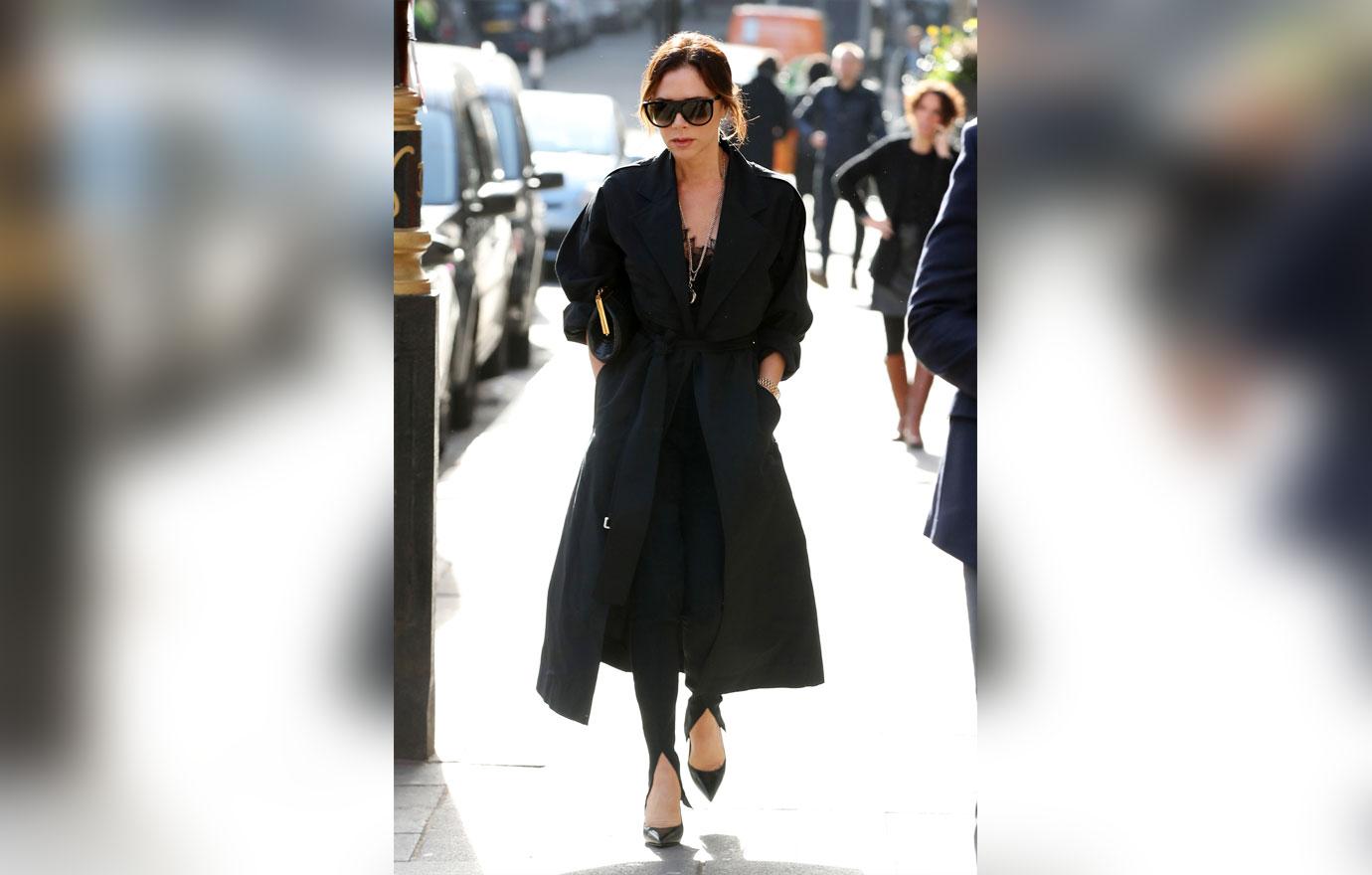 The Spice Girls member was spotted leaving the Love Hate Social Club tattoo and body piercing shop. She has spent the last few years trying to use laser treatments to remove her inks.
Article continues below advertisement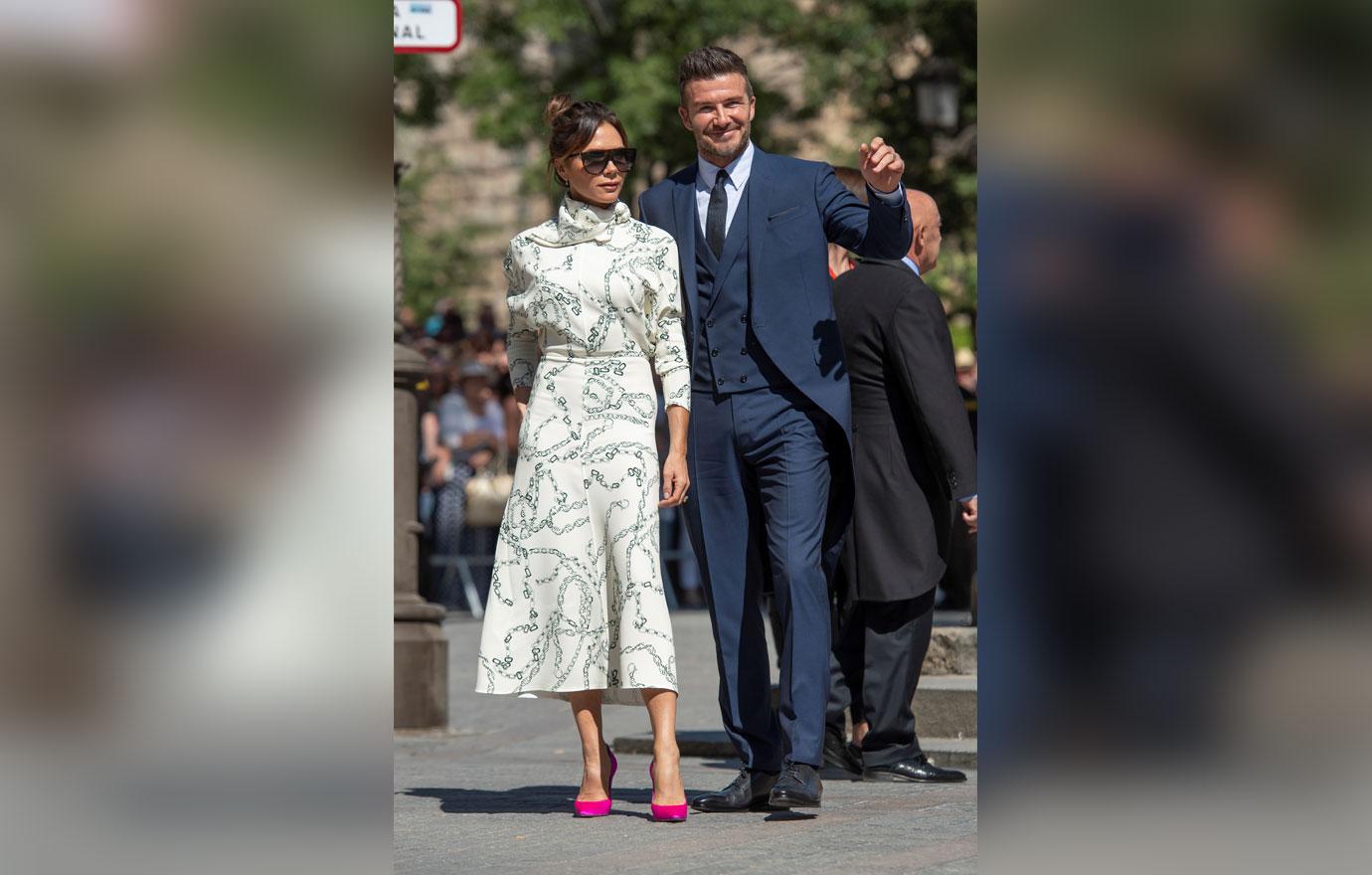 Victoria and her all-star husband David Beckham are big fans of tattoos. The English footballer is covered in colorful ink and their oldest son Brooklyn is also a big ink lover.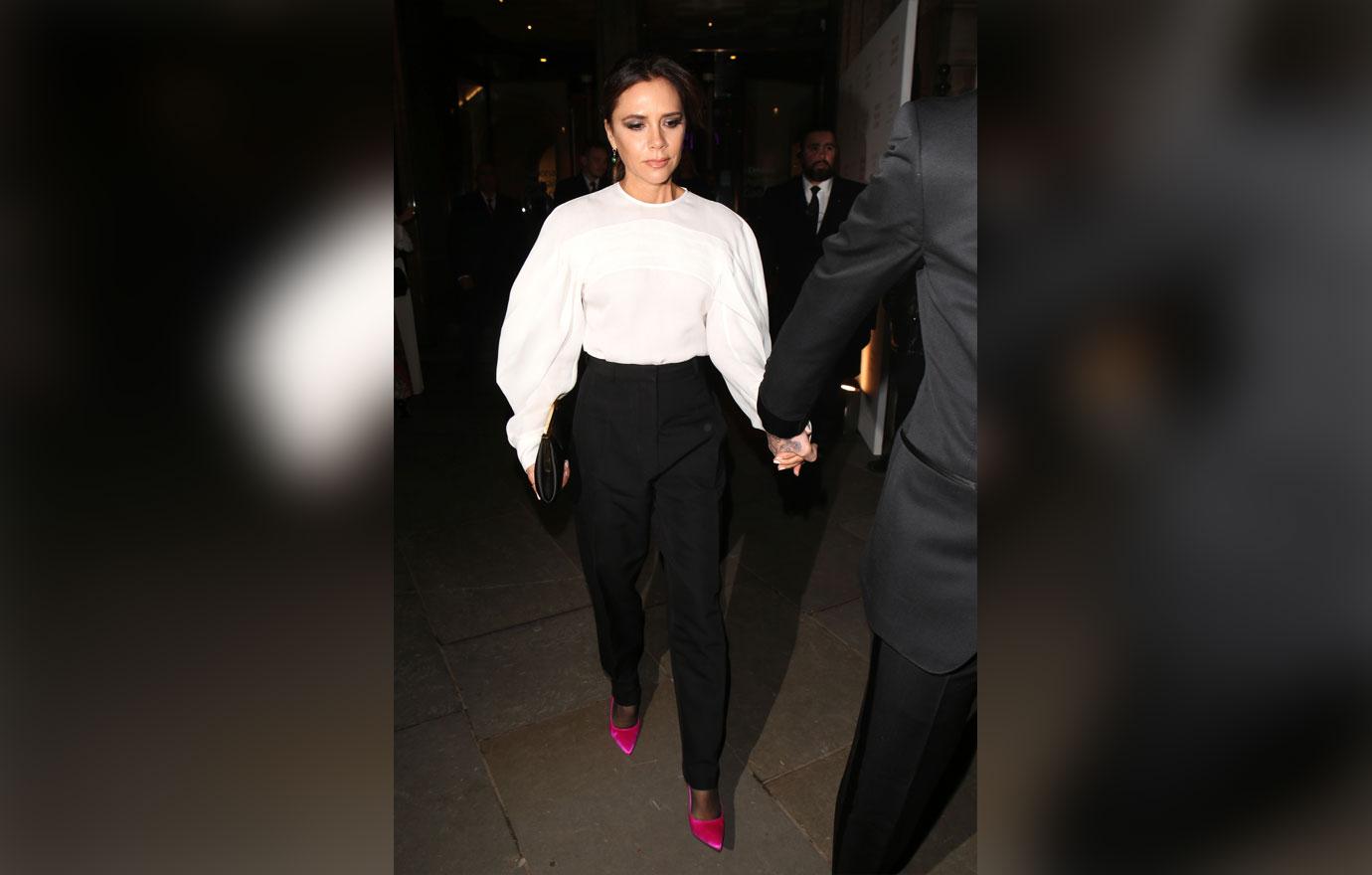 The fashion designer has multiple inkings on her body which she has proudly displayed on the red carpet over the years. On Victoria's left wrist, she has David's initials, "DB," written in curly script. She also has on her right wrist, the roman numerals "VIII-V-MMVI," meaning "May 8, 2006." These roman numerals symbolize the date Victoria and David renewed their wedding vows.
Article continues below advertisement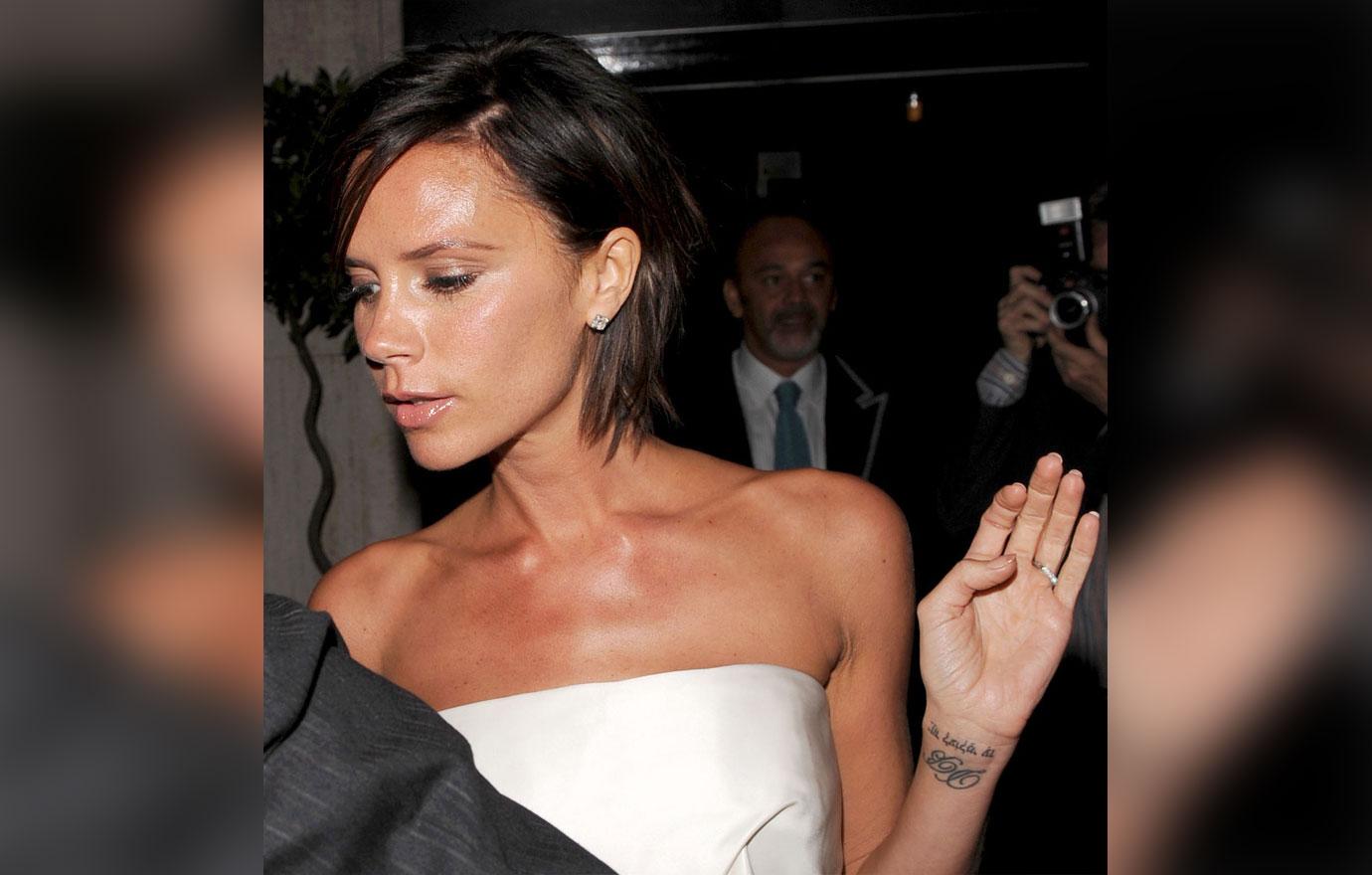 On the soccer star and Victoria's tenth wedding anniversary, she got a Hebrew saying tatted on her wrist roughly translated to "together, forever, eternally." The singer also has the Latin phrase "De Integro," meaning "again from the start."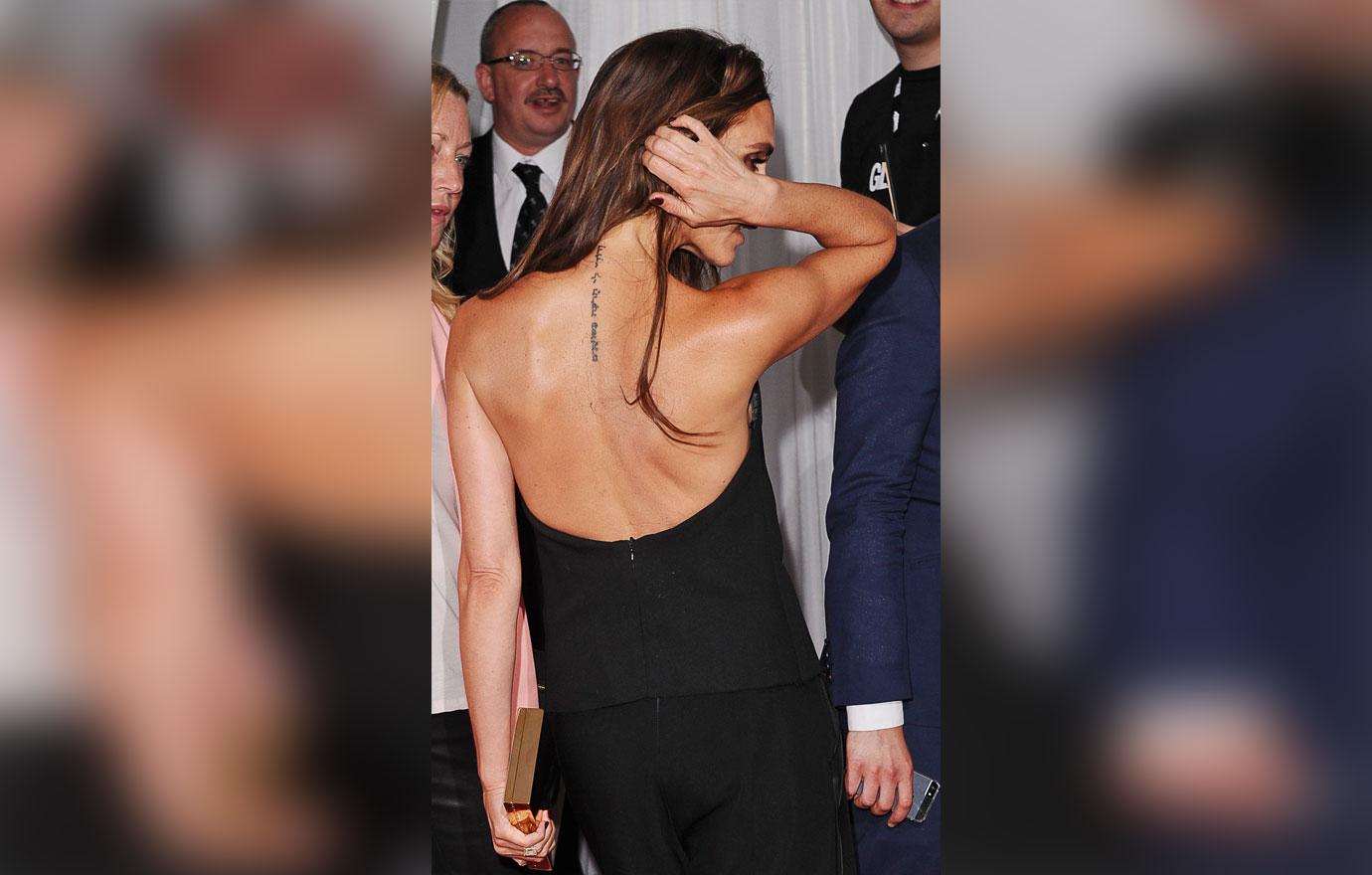 On her sixth wedding anniversary, the mother of four got a back tat that ran down in a vertical line. Although the ink is no longer etched onto her, it read "Ani l'dodi li va'ani lo haroeh bashoshanim," which actually meant, "I am my beloved's and my beloved is mine."
Article continues below advertisement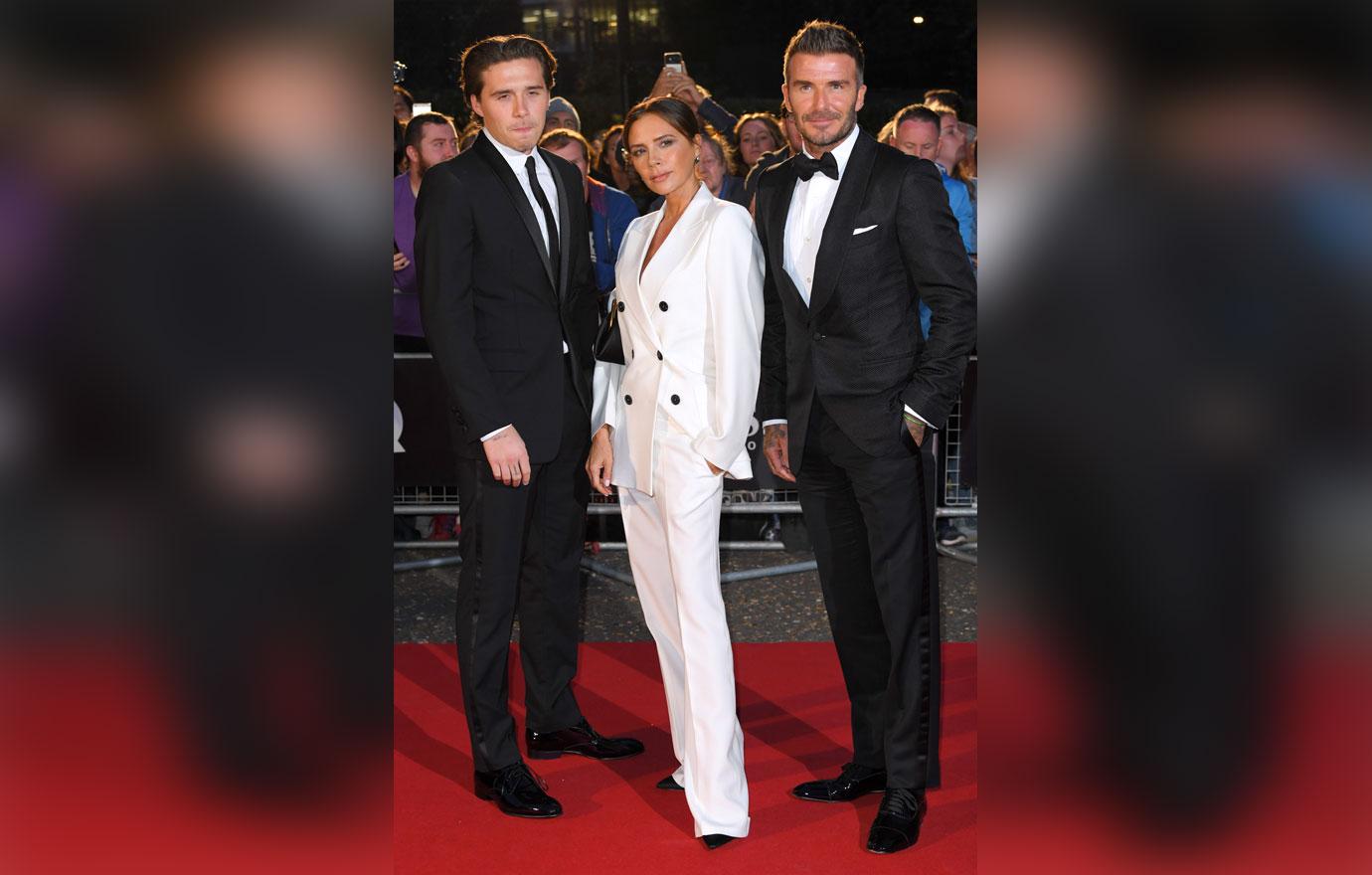 Much of Victoria's body art is a tribute to her long relationship with David and she has no problem showing off her love for him! The 44-year-old Manchester United player has several tats in honor of his longtime lady love like her name written on his hand and a matching Hebrew saying scrawled on his body.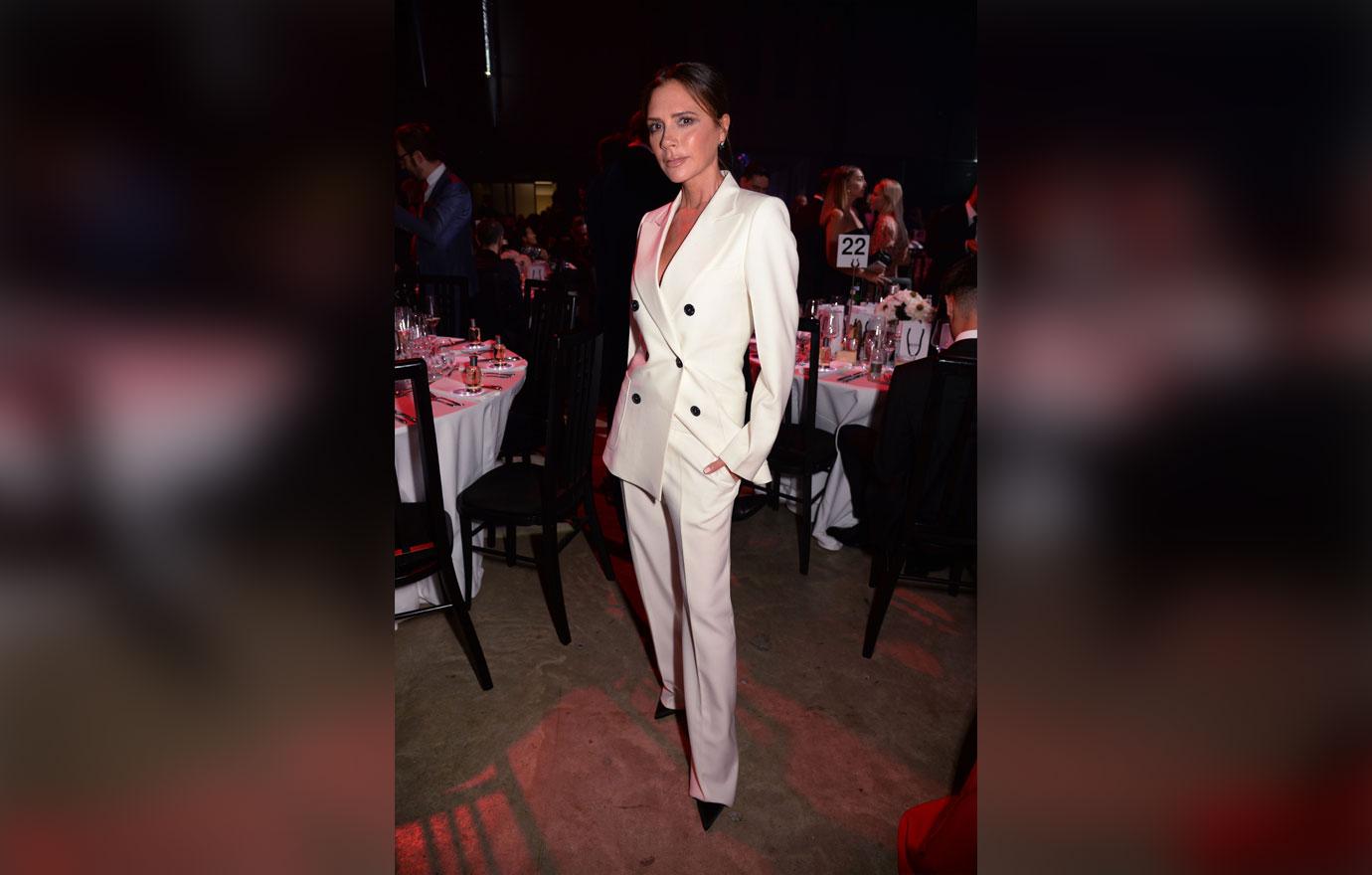 What are your thoughts on Victoria's tattoo removal? Sound off in the comments below!