PHOTOS
Victoria Beckham's Biggest Scandals Exposed! — The Shocking Secrets Revealed About Her Spice Girls Feud, David Beckham Marriage And More!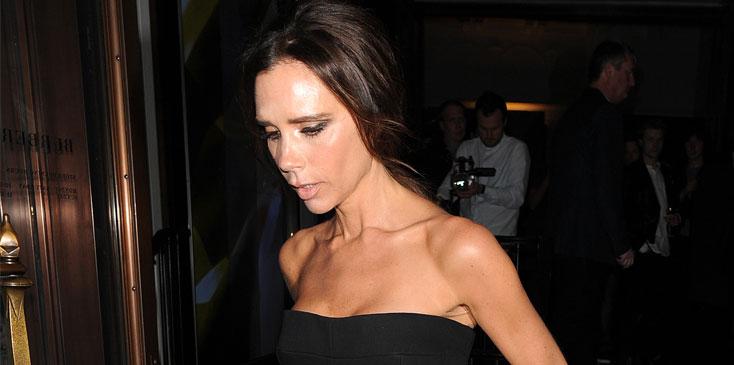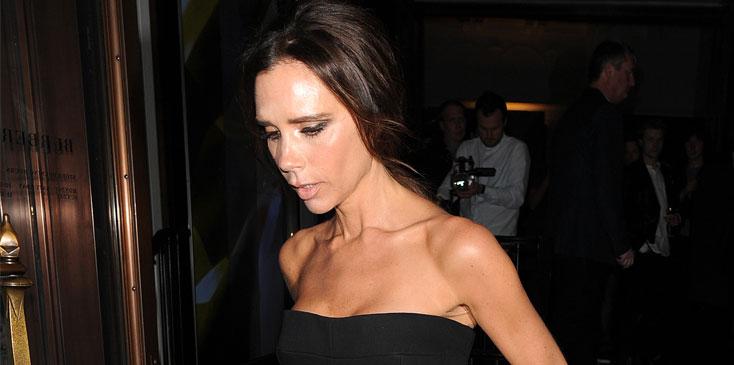 Victoria Beckham is the definition of both fabulous and fierce. But the fashionable singer and designer has had her fair share of messy life moments. And from her reported marriage drama with her husband, David Beckham, to her alleged feuds with her fellow Spice Girls, we've gathered all of Victoria's biggest scandals!
Article continues below advertisement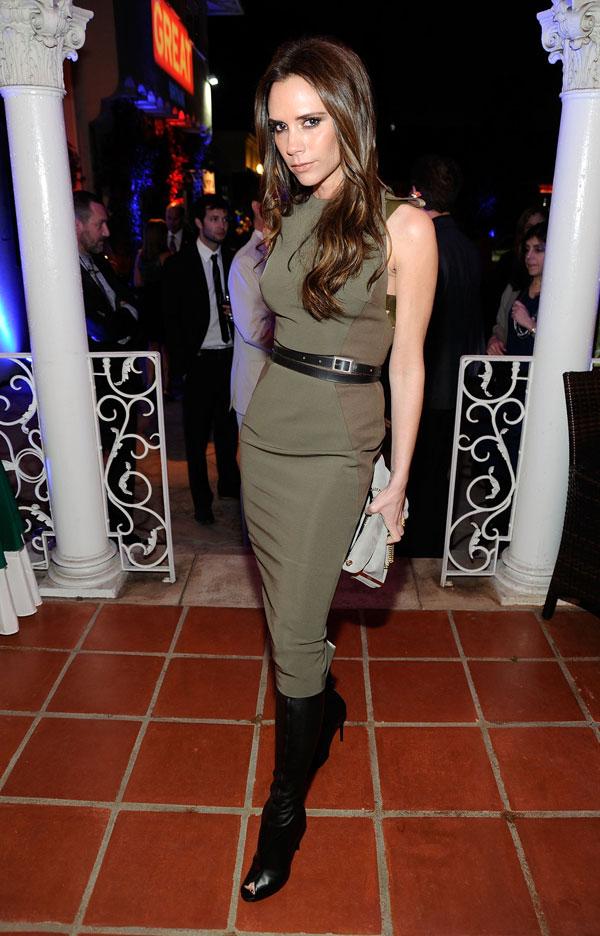 Victoria was first thrown into the spotlight as one-fifth of the beloved Spice Girls! And though the five ladies have remained on good terms over the years, they have had their fair share of reported issues. The girls reunited during the London Olympics back in the 2012. But new reports revealed that Victoria may be the sole issue when it comes to the girls' plans for a reunion tour in 2016!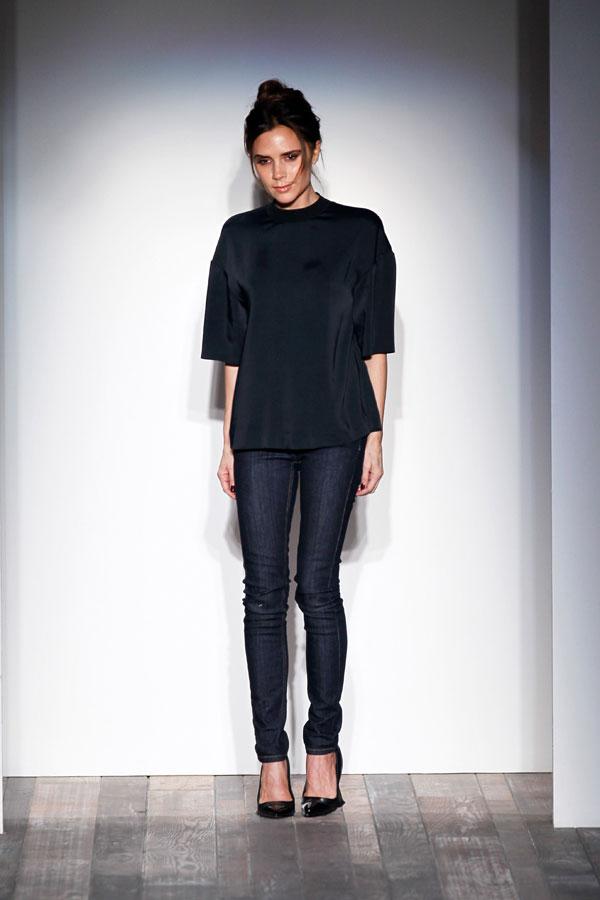 According to a source speaking to Us Weekly, Geri "Ginger" Halliwell, Melanie "Sporty" Chisholm, Emma "Baby" Bunton, and Melanie "Scary" Brown are all on board for the reunion. However, the source said that Victoria "won't sing or dance" for the show. But the source added that there is still "a small chance she'll make an appearance at a show here and there."
Article continues below advertisement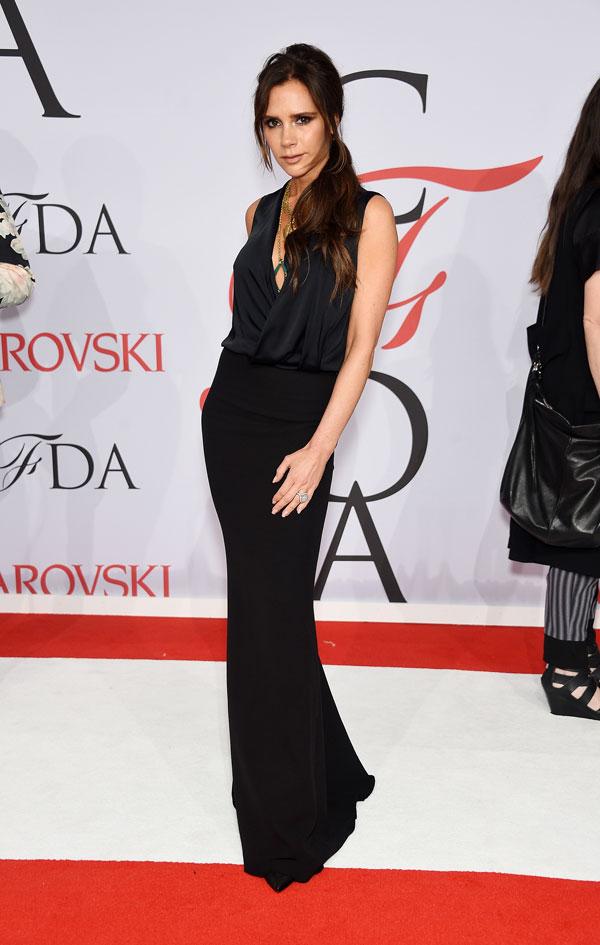 And in another interview, Brown revealed that her bandmate Victoria is known for being a little cold at times! "She's very down to earth. She's just a little bit of a bitch to people," Brown said during a chat with the podcast Allegedly. But she added that Victoria still has a "great sense of humor!"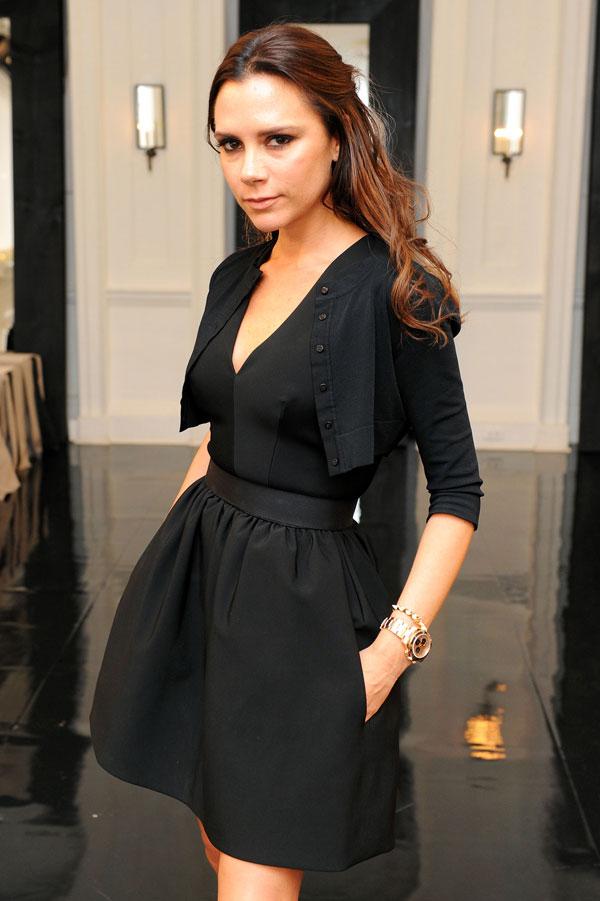 Now Victoria is known for setting the bar when it comes to her enviable fashions. But one standout scandal for her was when she experienced a bit of a fashion emergency in 2015! Victoria was photographed walking out of her flagship store in London, England, with a stain on the front of her pants! Many looking at the photo assumed the style maven had peed her pants, but she eventually offered an explanation for the questionable wet spot! "This was simply the result of the most unfortunate positioning of a spilt drink, whilst Victoria was sitting down," a rep for Victoria explained, adding, "Thankfully it was not a 'dampener' on what was a fantastic night."
Article continues below advertisement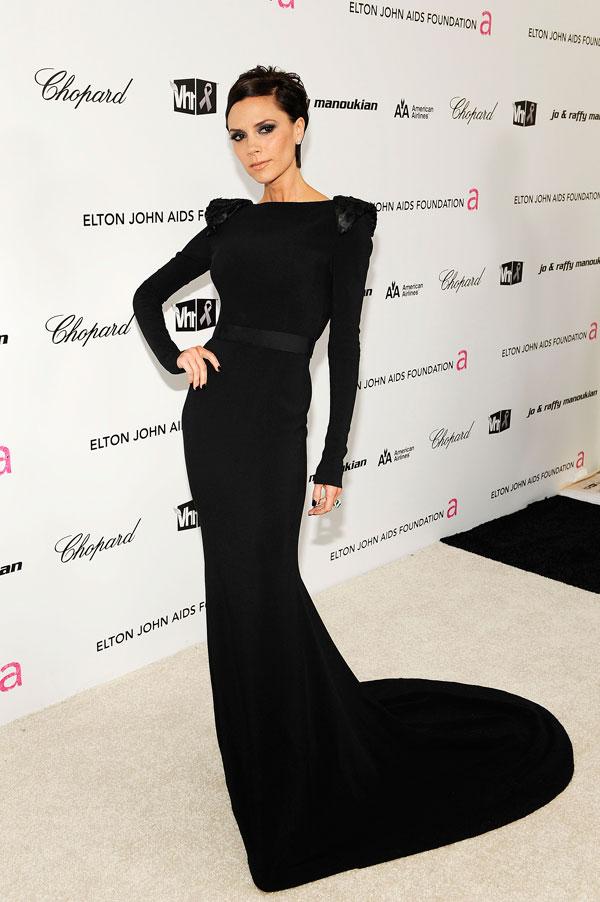 Victoria has also faced some serious questions when it comes to her extremely lean figure, with many of her fans expressing concern over her thin waistline. However, Victoria has offered some details on her diet, once revealing some of her favorite dishes to BBC's Gordon Ramsay's Perfect Christmas Lunch. "I eat really healthy, I love Japanese food, lots of fish, any sort of fish, any sort of vegetable, lots of fruit, that kind of thing," she said. During that chat, she also knocked eating disorder talk, saying the rumors don't really bother her. "I don't really care all that much. We live in Spain. I don't really see a lot of the press, and I don't really hear what's going on. I'm just past caring," she said. "I think there's a big difference between someone having an eating disorder and someone who is controlled about what they eat. There's a big difference, and every now and then of course I go out and eat what I like. But I do try to be quite disciplined in the way that I eat."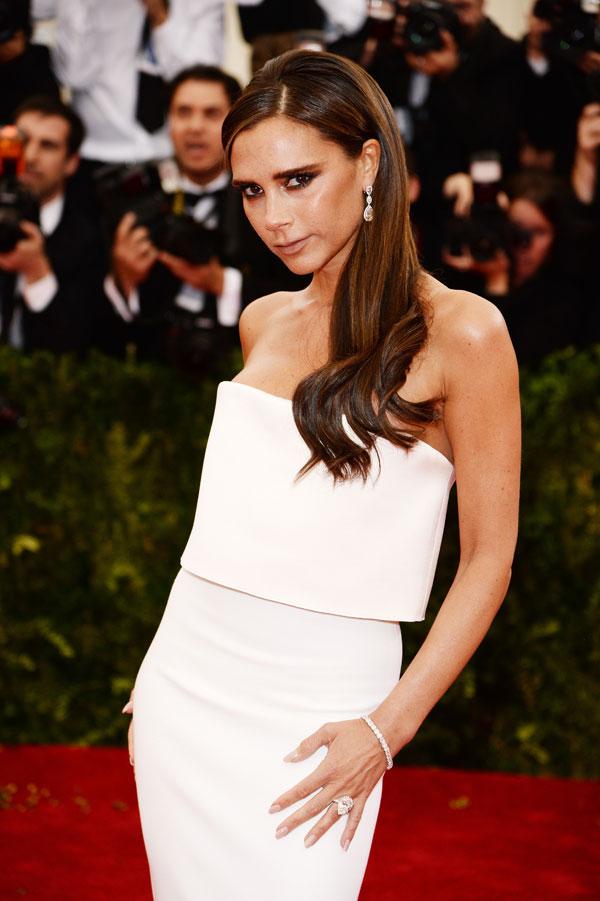 Victoria's breasts have also been a hot topic throughout her career. And after years of breast job rumors, with the singer revealed in 2014 that she did indeed have a boob job. "I don't have them anymore," she said in Allure's March 2014 issue. "I think I may have purchased them. Or they got removed, one or the other." The interview was the first time the singer actually admitted to having the implants.
Article continues below advertisement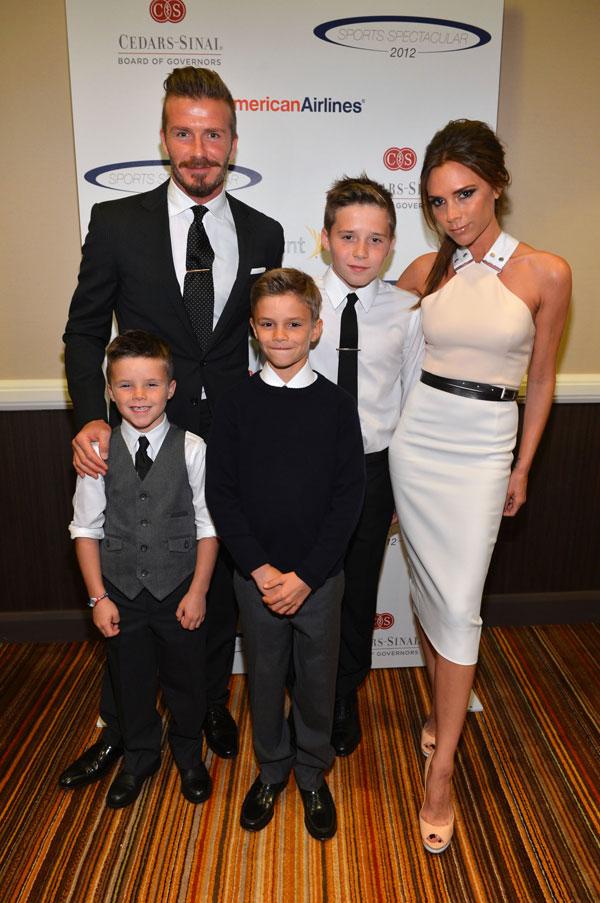 But one of Victoria's biggest points of conflict has been her marriage to David , which has been rocked with numerous rumors since their 1994 wedding! But the talk of marriage trouble hit new heights when David relocated his family to Los Angeles, California, after he signed a contract with the LA Galaxy!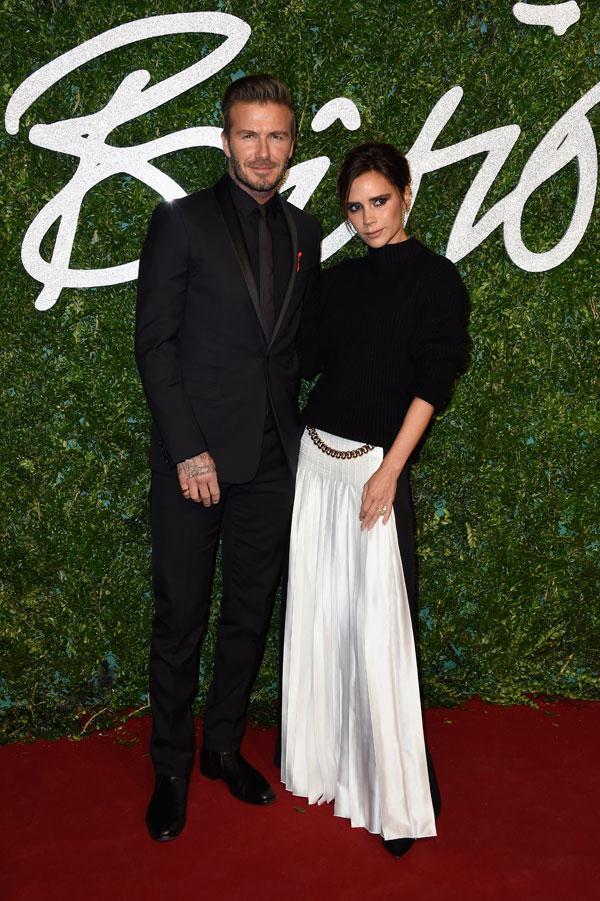 Following the move, it was later revealed that Victoria had started removing her numerous tattoos dedicated to her soccer star hubby, adding to fans' concerns that the two were possibly heading their separate ways!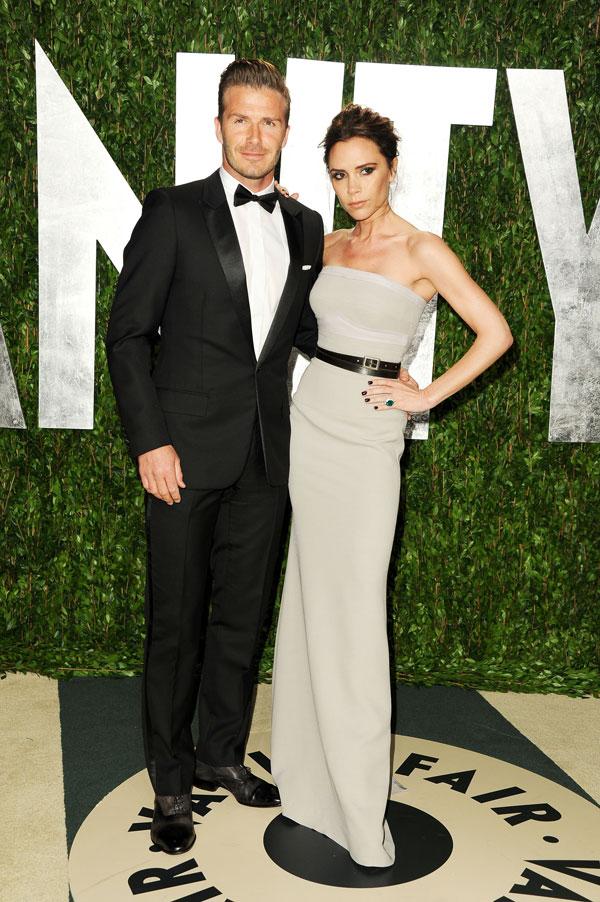 And the split grew yet again when RadarOnline.com obtained filings for Victoria's fashion company, revealing that David secretly resigned from his role as the company's director in December 2014! What do you think about Victoria's biggest scandals? Tweet us @OKMagazine or let us know in the comments section.