PHOTOS
Logic Brings Politics To VMAs — Wears 'F*** The Wall' Shirt & Reunites Immigrant Families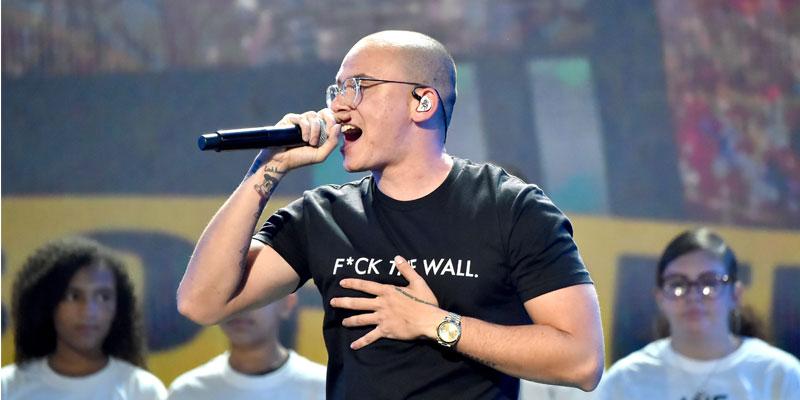 During last night's MTV Video Music Awards, Logic took the opportunity to use his platform to make a huge political statement. Keep reading for the all the details on his moving live performance.
Article continues below advertisement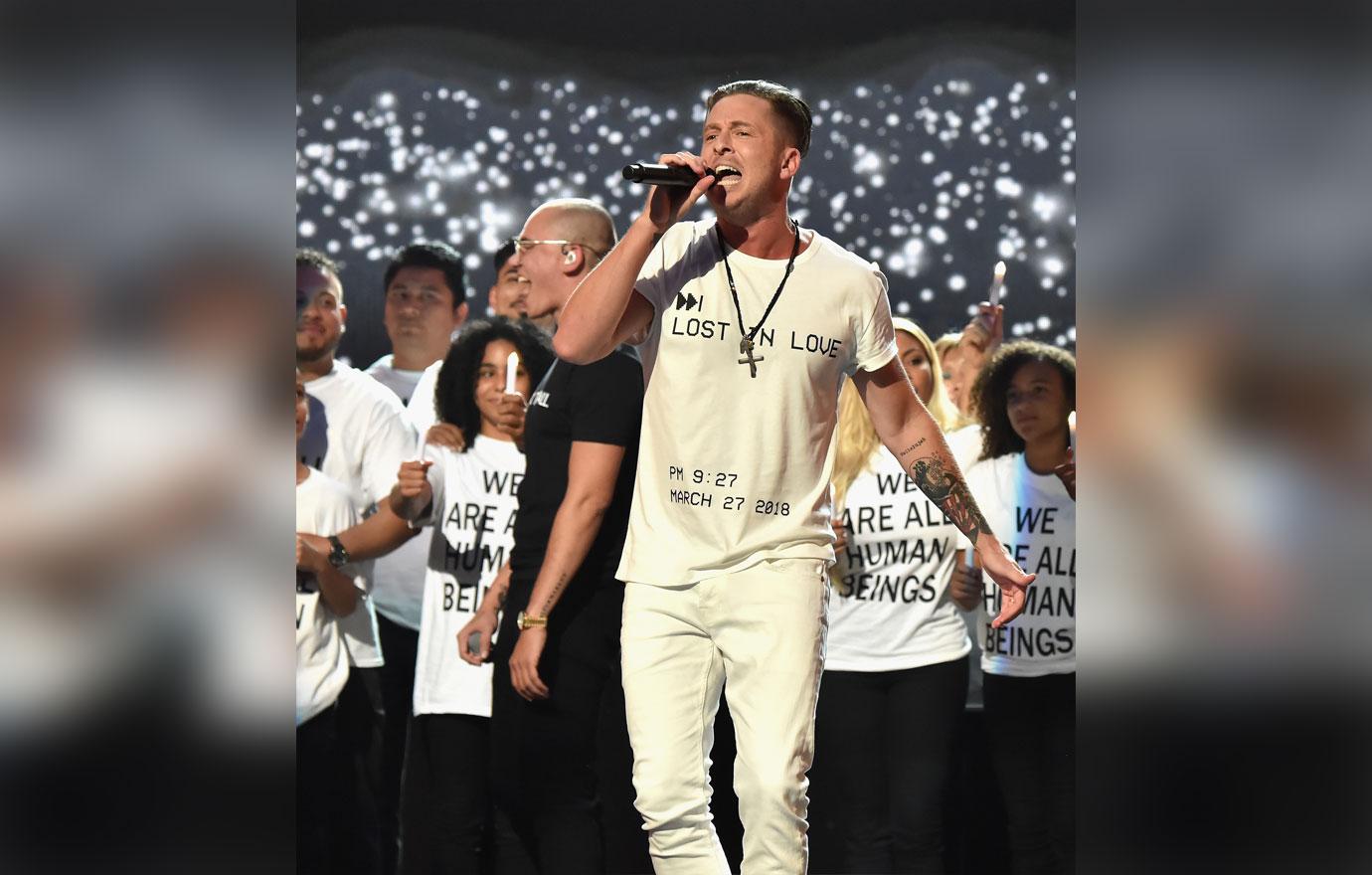 The performance for the song "One Day" began with OneRepublic's Ryan Tedder singing onstage with a piano.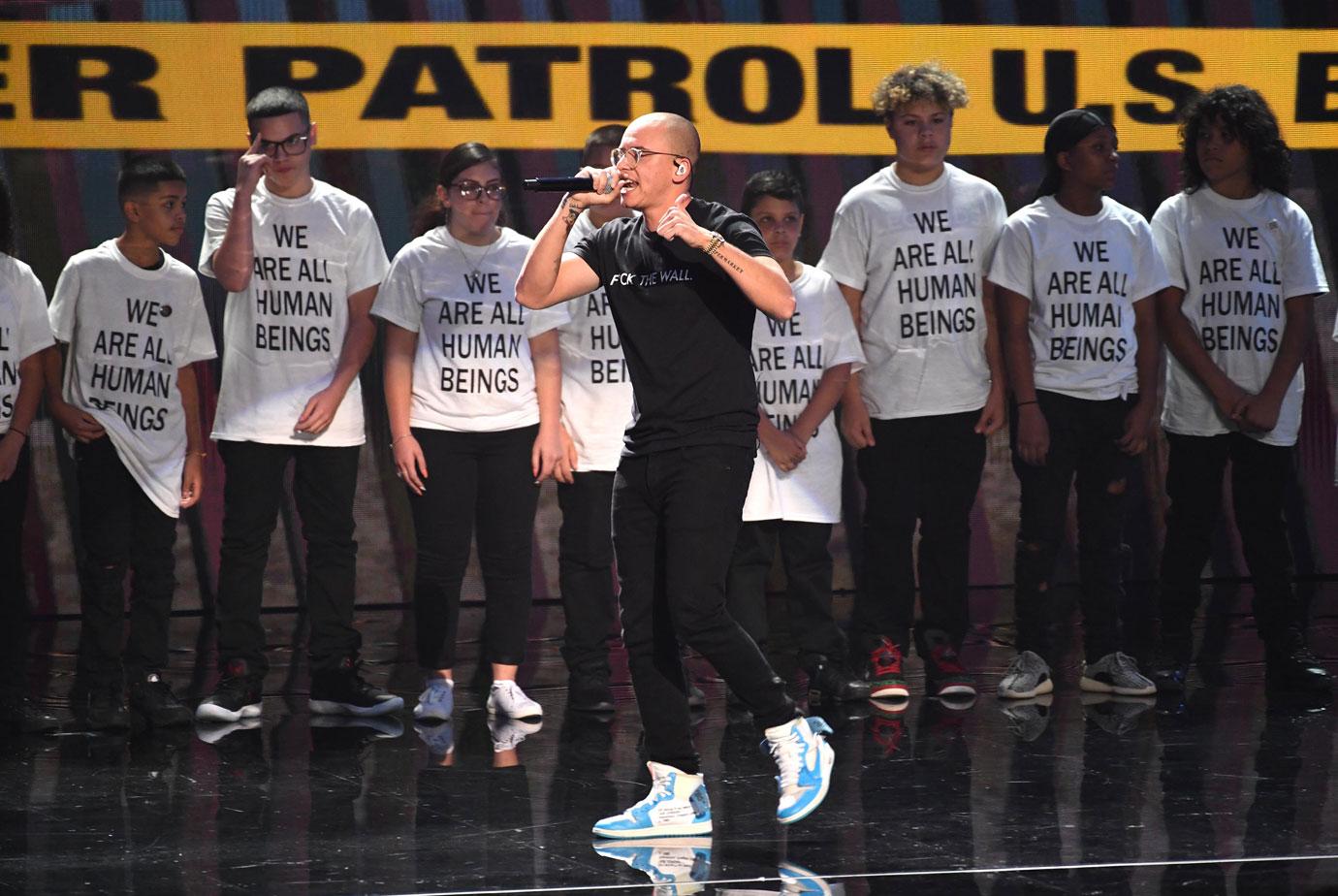 Within moments, Logic came from the lobby with dozens of children in tow. They were all donning "We Are All Human Beings" T-shirts and they climbed onto the stage and stood in front of a screen that was made to simulate the US-Mexico Border.
Article continues below advertisement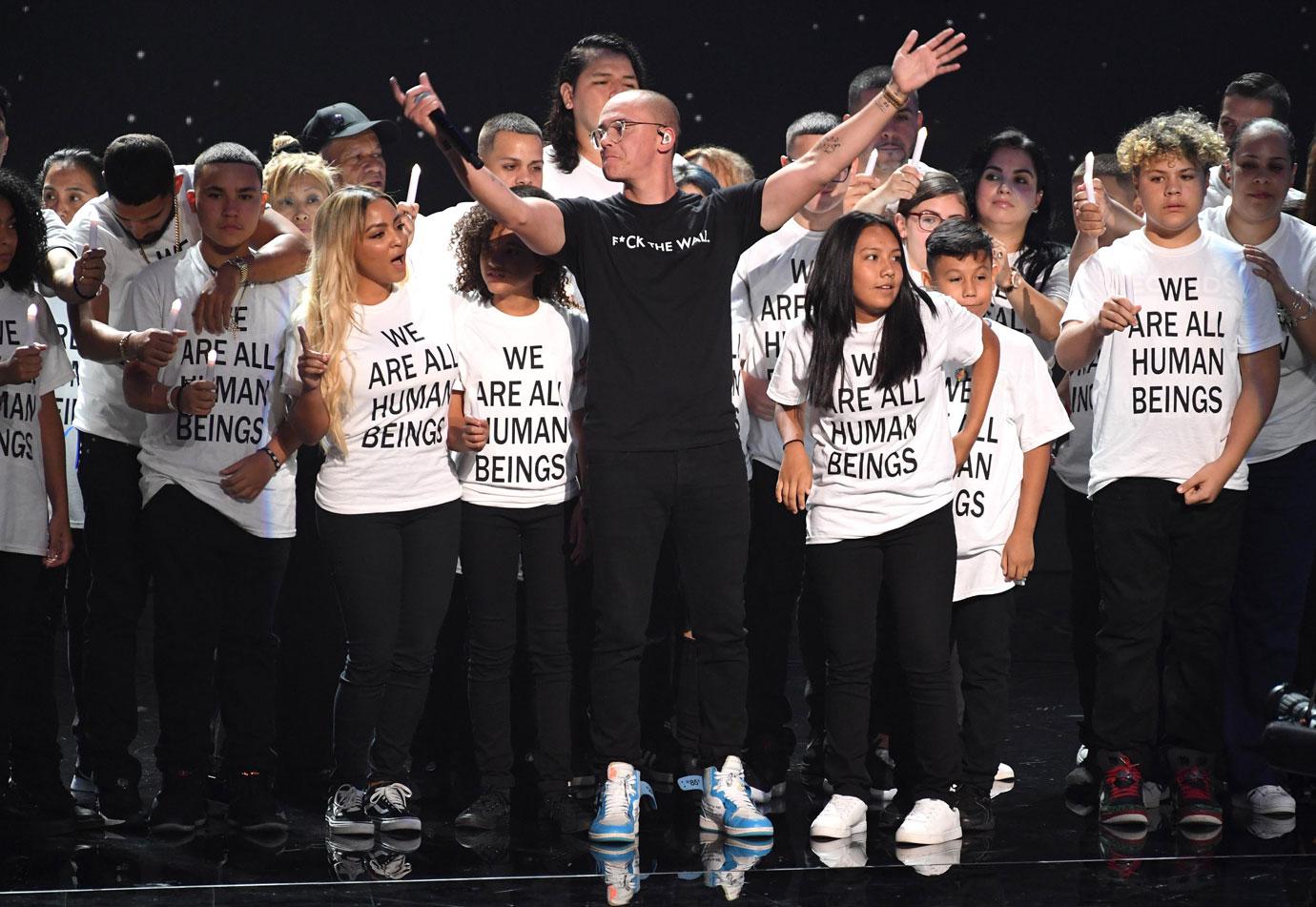 During the song, the screen was pulled up to reveal the parents who were standing behind the "border" and the families embraced as they were reunited. The touching moment emulates the real life separations caused by President Donald Trump's immigration policies.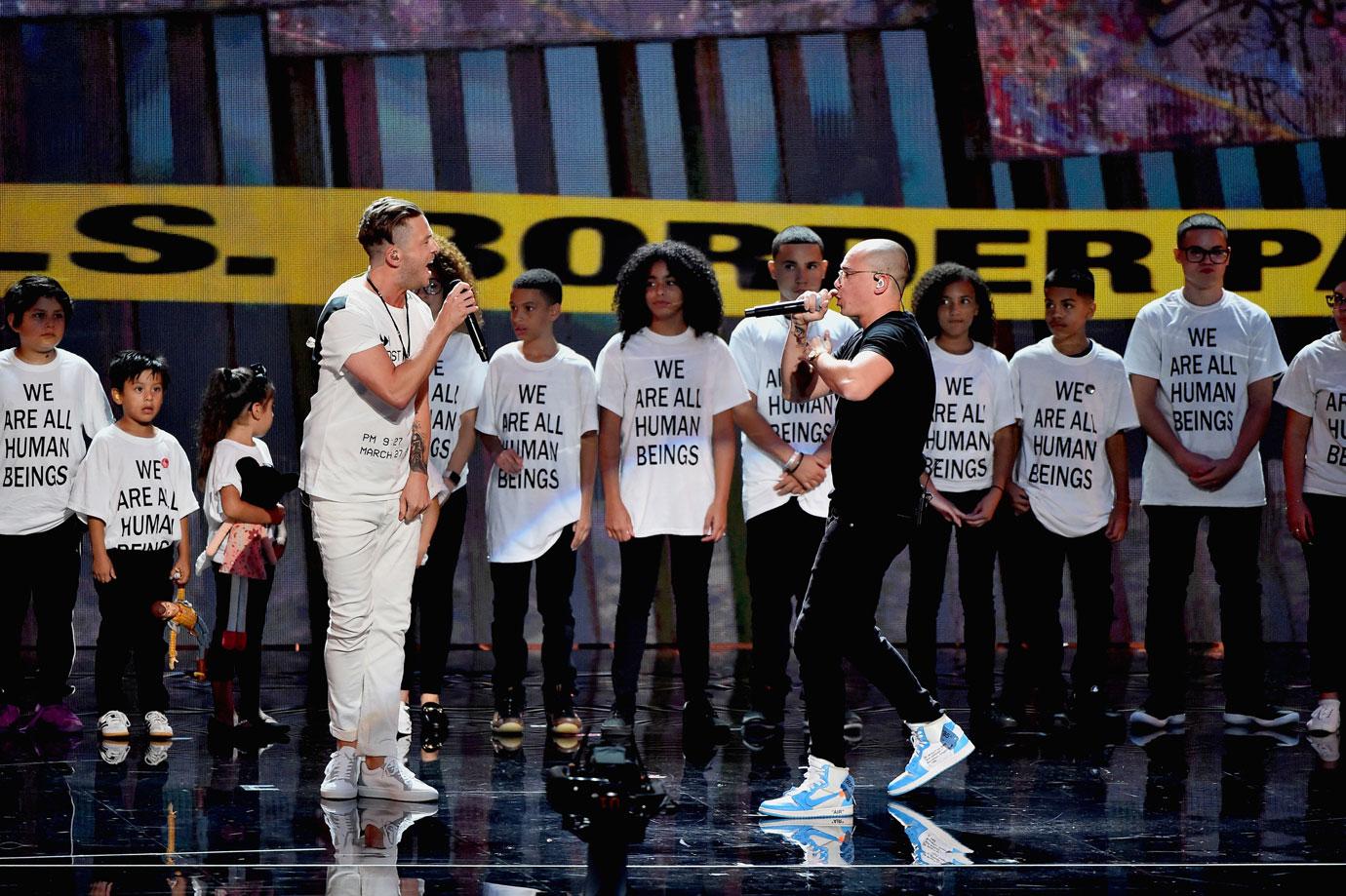 Jefferson Apri, a 15-year-old who was included in the performance and whose father was detained for 9 months, said, "I'm so excited to have performed with Logic tonight. It meant a lot to me to be able to represent my family because my dad, Manuel Arpi, is in a detention camp."
Article continues below advertisement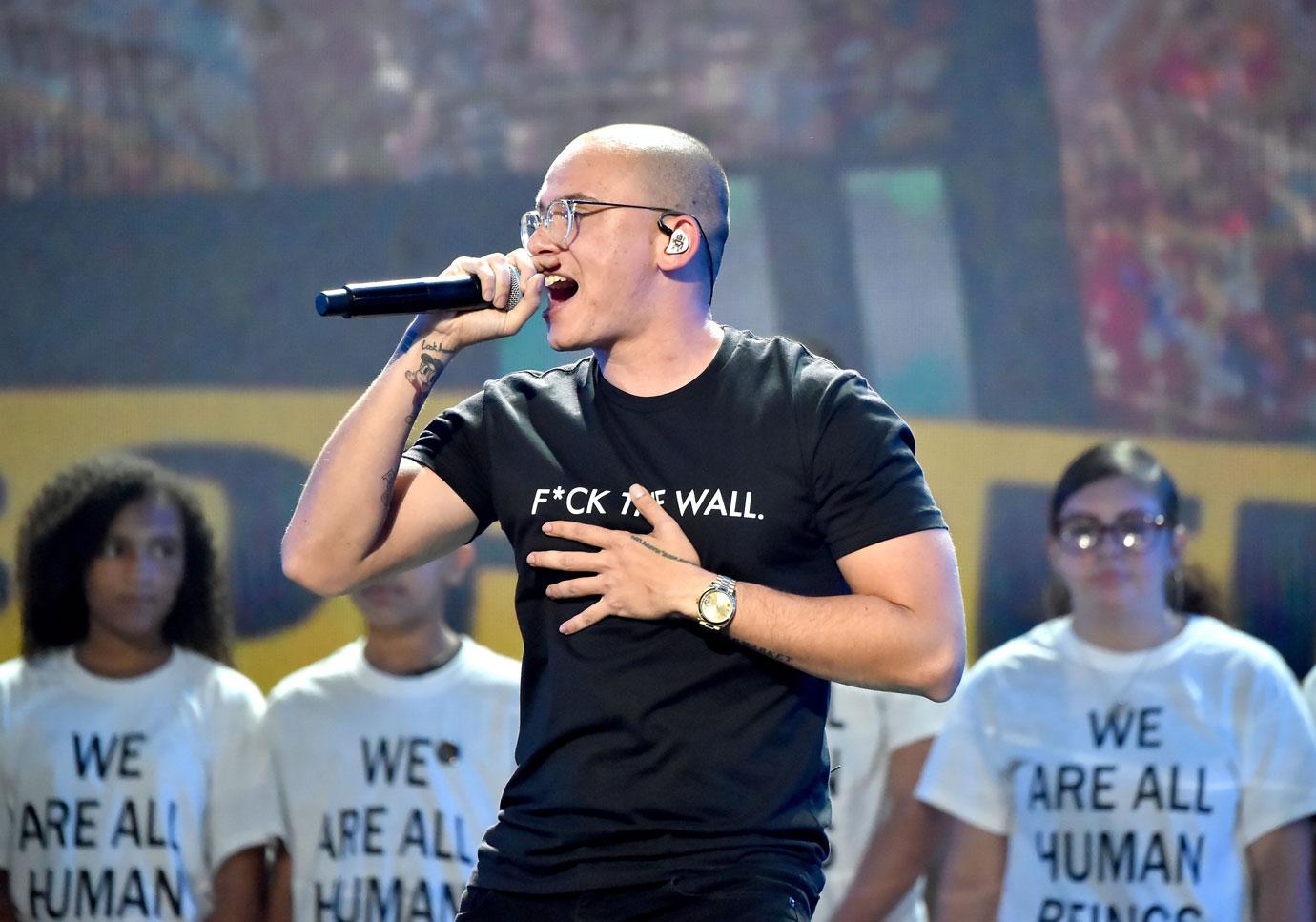 The teenager continued, "Logic's music video showed that even though our families face a lot of pain, we are strong, we are fighters, and we are human."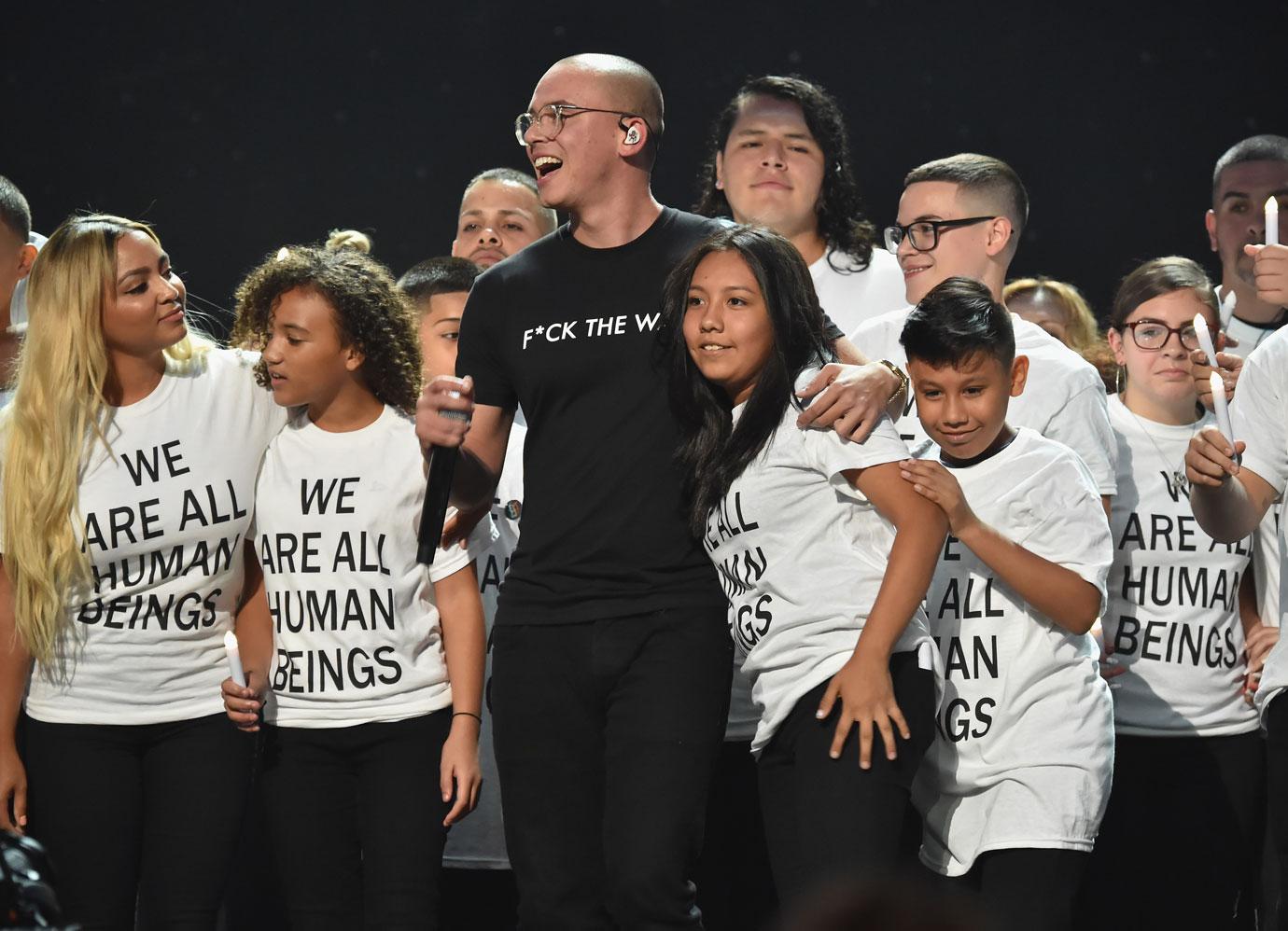 Last year, Logic performed his hit song "1-800-273-8255" and used the televised platform to spread awareness once again. That time, he brought 50 suicide attempt survivors onstage, and they wore tee shirts with the words "You Are Not Alone" emblazoned on the front.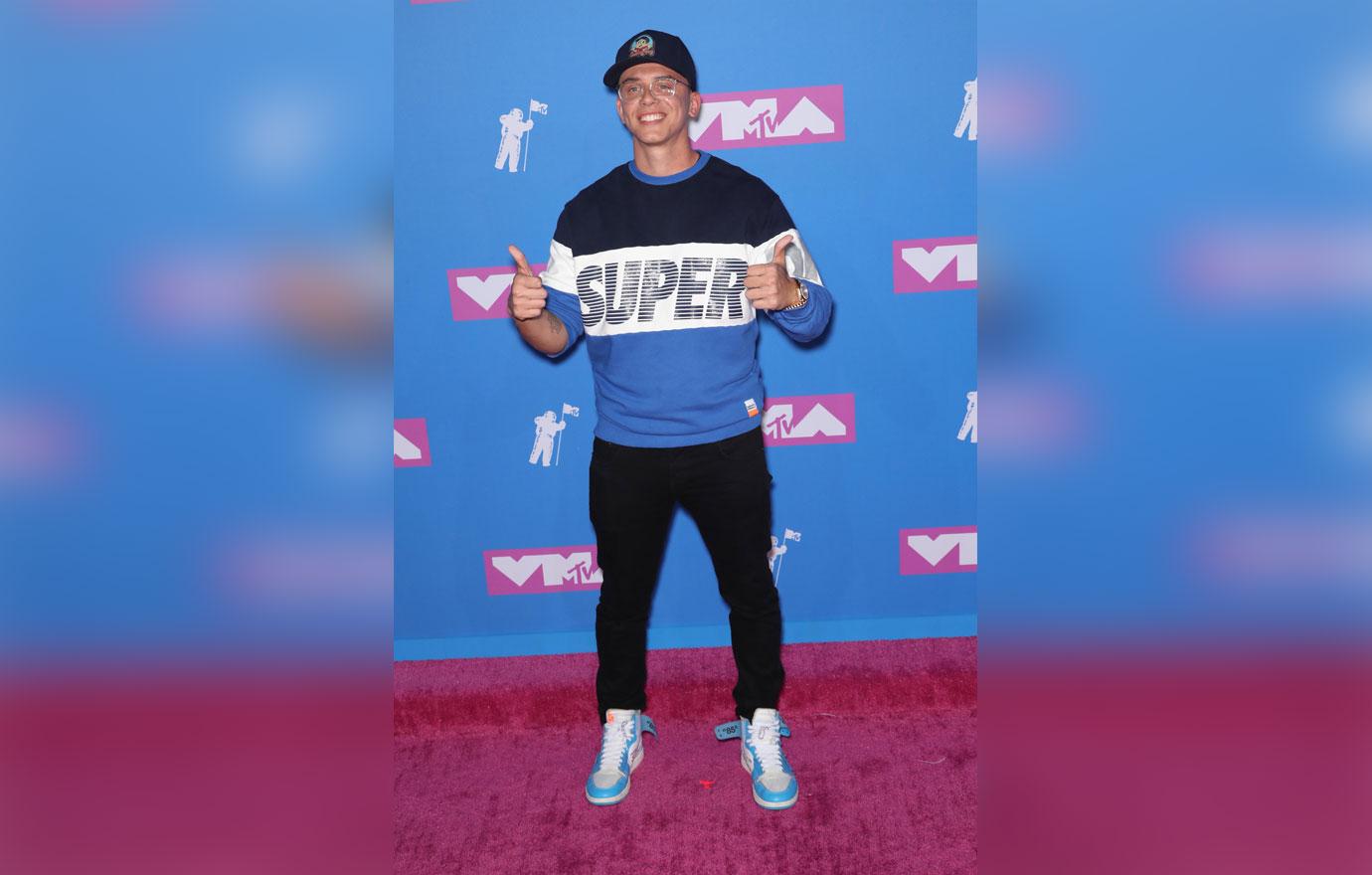 What do you think about Logic's politically charged performance? Let us know in the comments.