PHOTOS
Watch Kerry Sanders Save Two Stranded Dolphins In The Middle Of Hurricane Irma!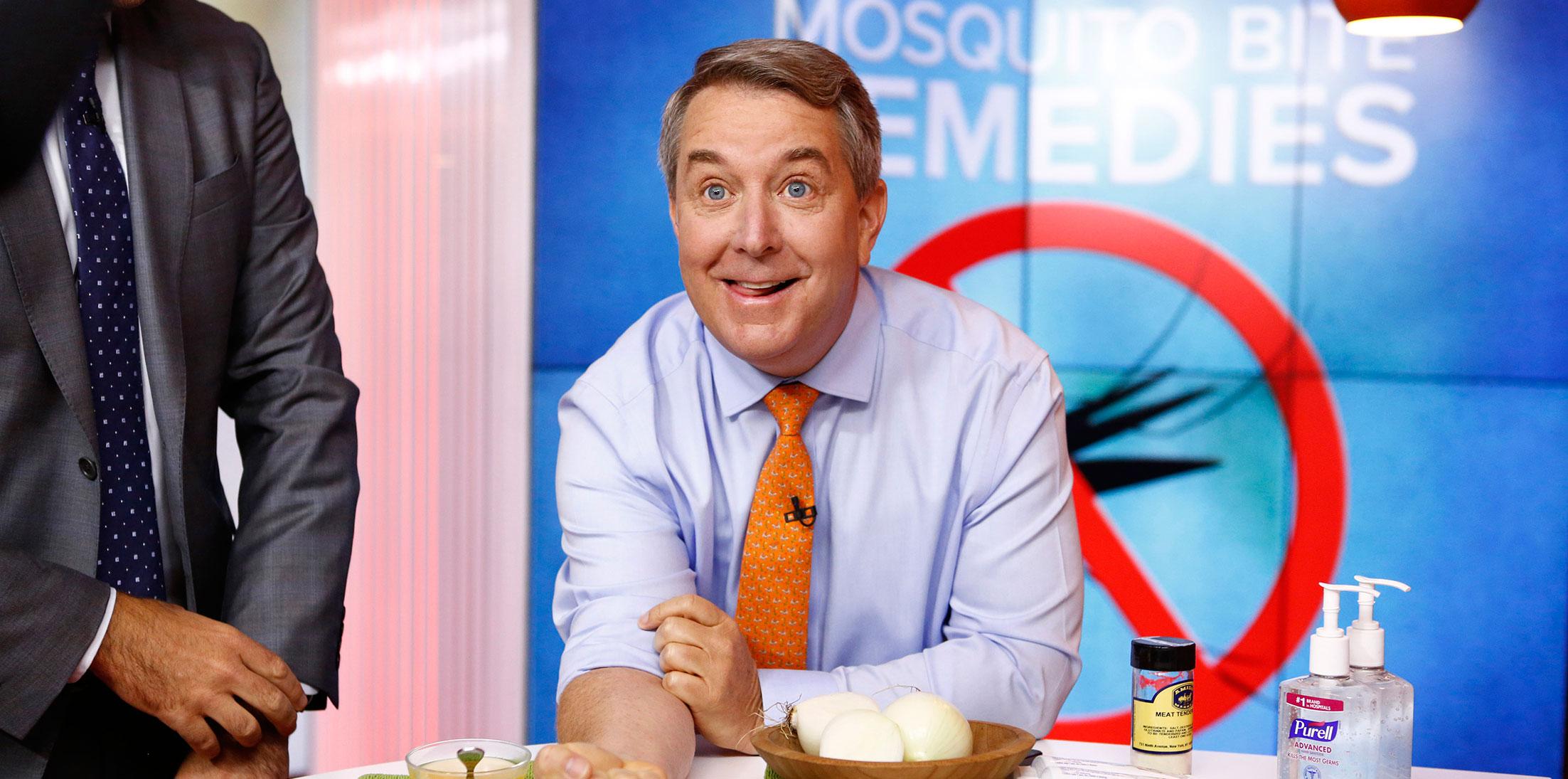 Hurricane Irma is currently making its way through Florida and the news hasn't been good for its residents over the past couple of days. NBC Reporter Kerry Sanders has spent days warning people to get out of harm's way, but little did he and a group of other people know that they would be heroes in saving two dolphins who were stranded in the midst of all the chaos!
Article continues below advertisement
The dolphins were beached on Marco Island after a massive surge storm happened because of the Hurricane.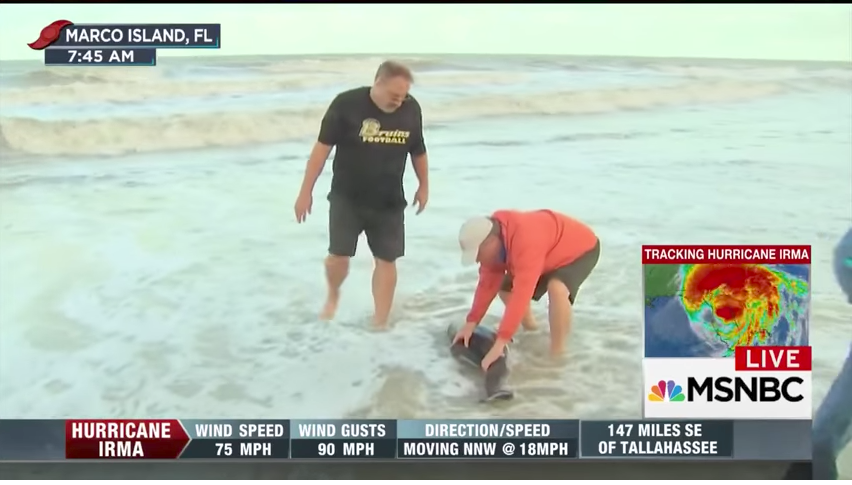 Kerry was reporting about the surge on the south side of the island before he was able to help the dolphins in danger.
Article continues below advertisement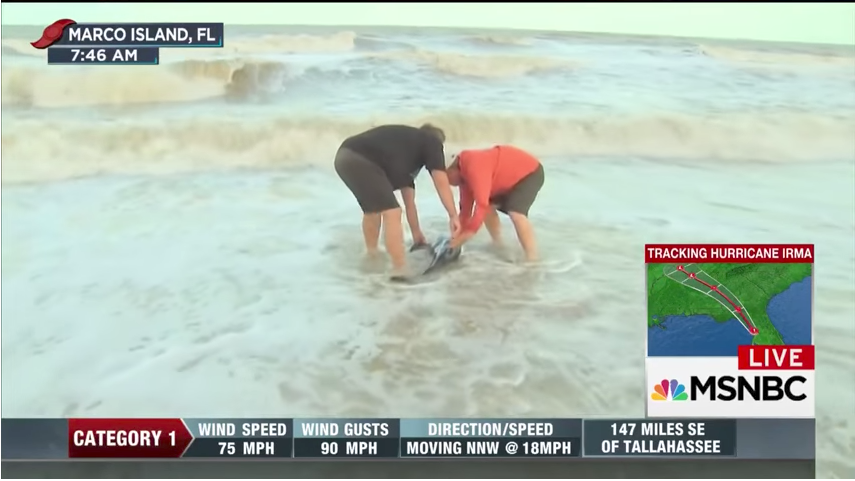 A passerby noticed that the baby dolphin was in danger, and asked for Kerry's assistance. The two spent a bit of time trying to get the dolphin back into the water, but it wasn't easy.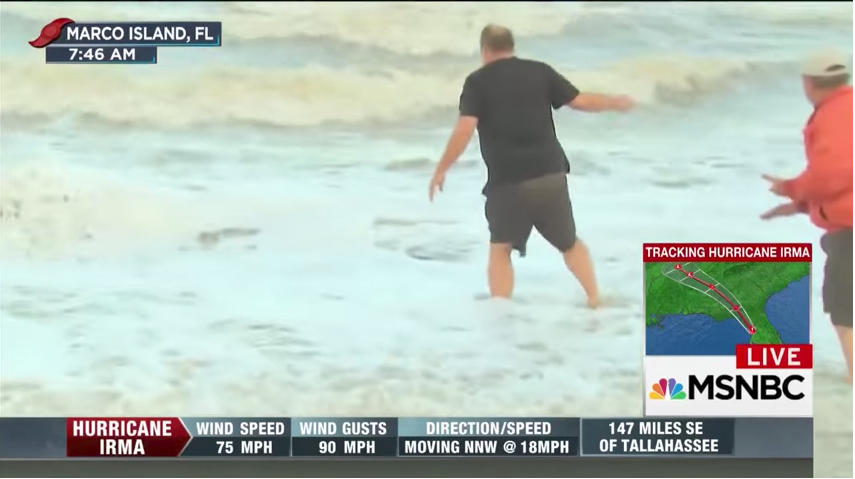 'We've been trying to give this little dolphin, which is no doubt exhausted by the hurricane, an opportunity to catch its strength,' Sanders said in the first video.
Article continues below advertisement
Eventually they were able to get the baby dolphin back in the water, but found another problem 30 minutes later with a much larger dolphin that had been stranded.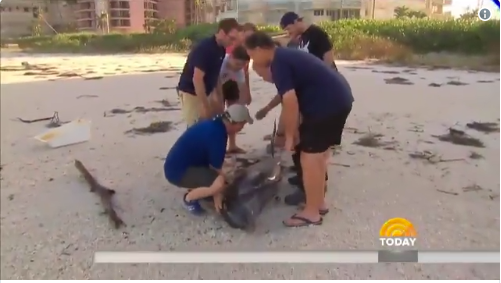 Sanders was then joined by six other people who tried to save the helpless dolphin by pouring water onto it before they were able to carry it back to safety in the sea.
Article continues below advertisement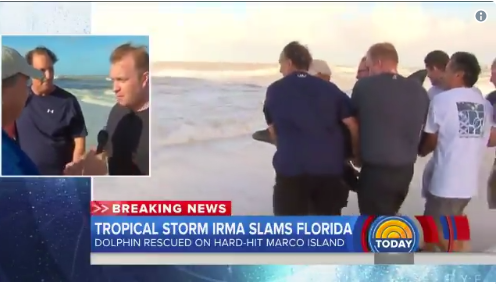 As devastating as Hurricane Irma has been, it's great to see that there is some good that has happened within all its problems. Kerry for the win!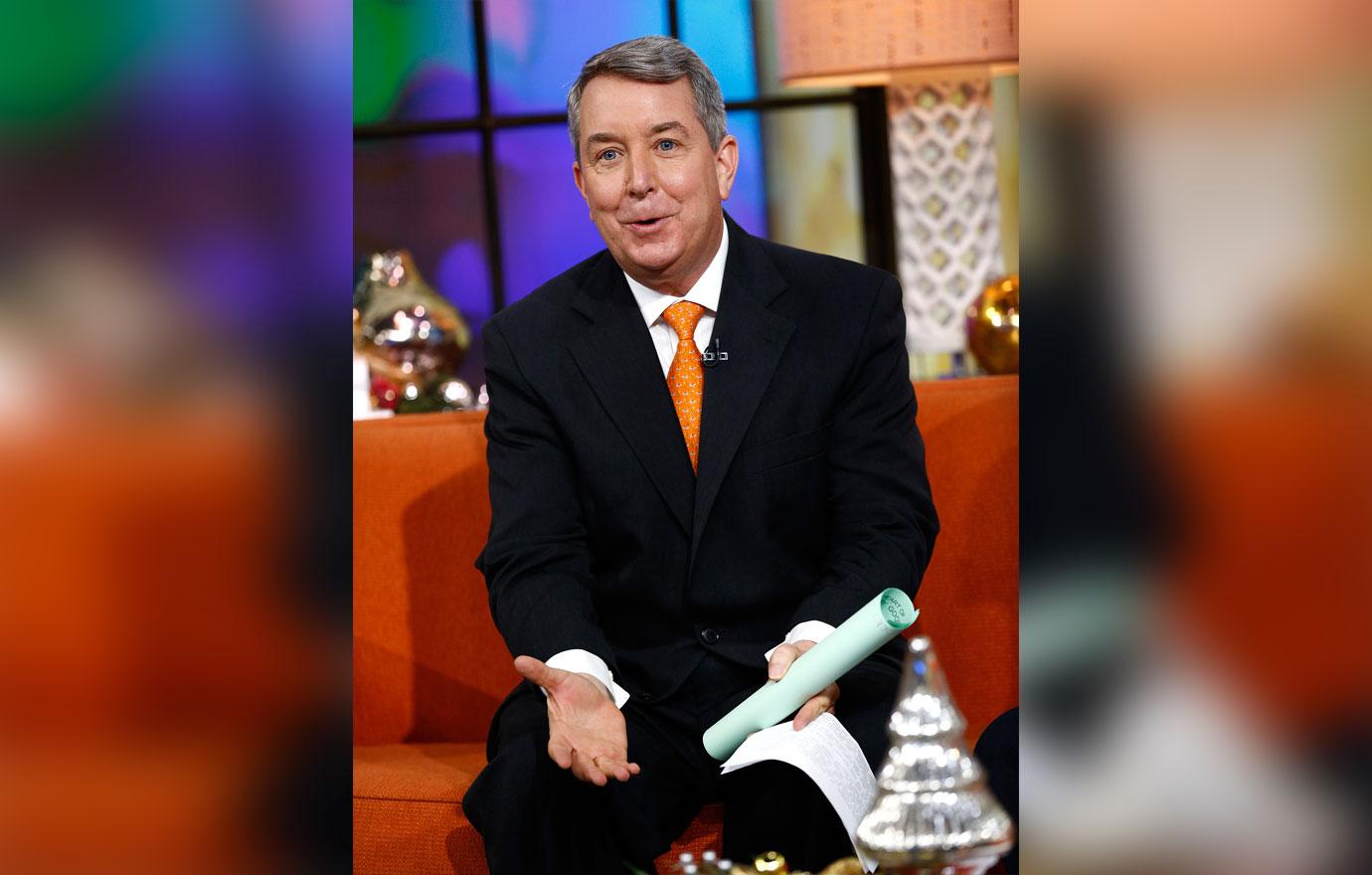 What do you think about this heroic act? Sound off in the comments!