PHOTOS
While You Were Sleeping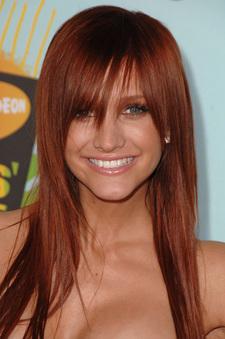 Ashlee Simpson, the younger, less blonde Simpson singer, won't be appearing on Saturday Night Live to promote her newe album Bittersweet World any time soon. After her disastrous 2004 performance (lip synching anyone?), SNL allegedly doesn't want Ashlee back, reports Page Six. Plus, producers claim she was "a pain" to work with, but reps for Ashlee say she won't be shilling her new record on the late night sketch comedy show because "they're dark the week we are in New York in April and there were no other opportunities later in the year.
Article continues below advertisement
And speaking of Ashlee, her boyfriend, Fall Out Boy bassist Pete Wentz, was mighty disappointed after plans for his band to play Antarctica (yes, the continent) fell through due to bad weather. The band's been stuck in Chile for the past few days waiting for the weather to break, but to no avail, reports Rush & Molloy. "It's an utter f-ing disappointment," said Wentz, who said it was like "Geraldo opening Capone's vault, but it's worse than that. It's like Capone's stuff is in there — you just can't get the light on. There's no spin for it; we got two hours away from Antarctica and we can't go."
MORE ON:
Saturday Night Live
Burlesque beauty and former Mrs. Marilyn Manson Dita Von Teese was ecstatic to learn that she'd be getting paid. Von Teese was victorious from a lawsuit she filed after a London trade show reportedly failed to pay her $25,000 it owed her. Before the case went to court, however, the company, Erotica Limited, ponied up the cash, reports Page Six. Her lawyer Keith Fink says the company "never gave a reason why they weren't paying. They were certainly happy with her, they wanted to book her again this year."