PHOTOS
While You Were Sleeping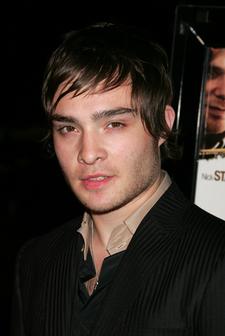 Uh oh, it's another actor-turned-musician. Ed Westwick, who plays Gossip Girl smarm-master Chuck Bass, and his band the Filthy Youth played at New York City's the Annex this past weekend. In the audience—fellow Gossip Girls Leighton Meester, Chace Crawford and Jessica Szohr, reports Rush & Molloy. Westwick lived up to his band's name when later that night, after allegedly imbibing plenty of drinks onstage, stumbled outside and yelled, "I'm so f—ed up!" What a rebel soul!
Article continues below advertisement
The love between Mick Jagger and Keith Richards will forever endure—right? "He's full of piss; someone has to extract it," said Richards to describe his relationship with the Rolling Stones lead singer. But they really do love each other. "Sometimes Mick gets heated at me…but it never really lasts because he knows he's full of it," the hard-living craggy-faced Stones guitarist told Rush & Molloy at the premiere for the Martin Scorcese documentary on the Stones, Shine a Light.
One woman's trash is another woman's treasure. Just ask Stavros Niarchos—vaunted ex of both Mary-Kate Olsen and Paris Hilton. The Greek shipping heir was seen on Saturday night leaving a party with not one, but three, women. Niarchos patted each on the head and counted them as they walked out, reports Page Six. Proving his stellar mathematical skills, the young Niarchos then counted out loud, "one, two, three," before hopping into a waiting Escalade with his bevy of beauties.