PHOTOS
While You Were Sleeping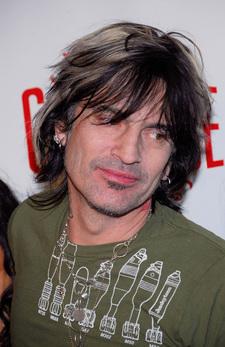 Rocker Tommy Lee joined the mile high club the other night. No, not that one — though we're sure he's been a member of that one for a while. The Motley Crue drummer helped break a world record by getting a tattoo inked while flying to the Winter Music Conference. Tattoo artist Mario Barth inked the peacock design into Lee's flesh mid-air and, according to Guinness World Records, is the first artist to accomplish such a feat.
Article continues below advertisement
It's only March, but we already know who the Unsexiest Man of the Year is. Drumroll please: it's former Yankee Roger Clemens. The Boston Phoenix (who let's face it, may be a little biased against Yankees) called Clemens a "cheater, a liar, a substance abuser and a person who would throw… even his wife under the bus." Other illustrious additions to the list, reports Page Six: The Hills' Spencer Pratt, Ryan Seacrest and Tom Cruise.