PHOTOS
While You Were Sleeping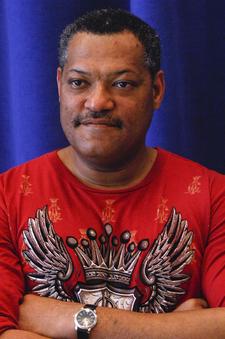 Actor Laurence Fishburne had an emotional curtain call on Saturday night during his performance of Thurgood at New York's Booth Theater. Fishburne, who has been estranged from his parents for the last 15 years, was stunned to see his father in the crowd during his standing ovation, and began to openly weep.
In William Shatner's new book Up Till Now he talks about his close bond with fellow actor Leonard Nimoy, and how much the rest of the cast despised him. Shatner, with Nimoy's blessing, openly discusses Nimoy's alcoholism, and says that it was Nimoy who helped him deal with the death of his third wife, Nerine Kidd, who drowned in their pool with alcohol and Valium in her system.
MORE ON:
Natasha Bedingfield
Article continues below advertisement
Strange bedfellows: Natasha Bedingfield, who sings the winsome "Unwritten" song that serves as the theme to MTV's "reality" soap The Hills, was seen having dinner with Hills blonde villains Heidi Montag and Spencer Pratt on Tuesday night.