PHOTOS
Whoa Gaga—Lady Gaga Goes Topless During A Late Night NYC Pizza Run!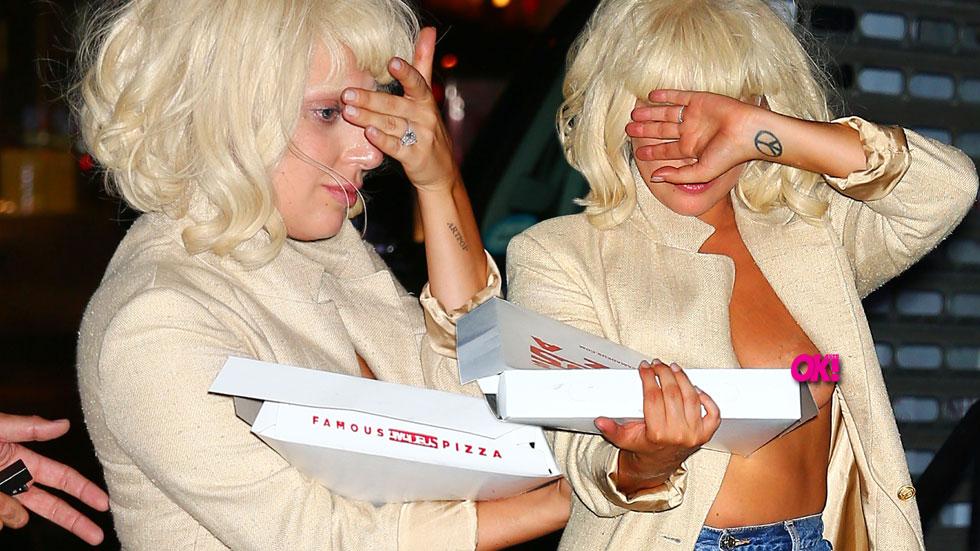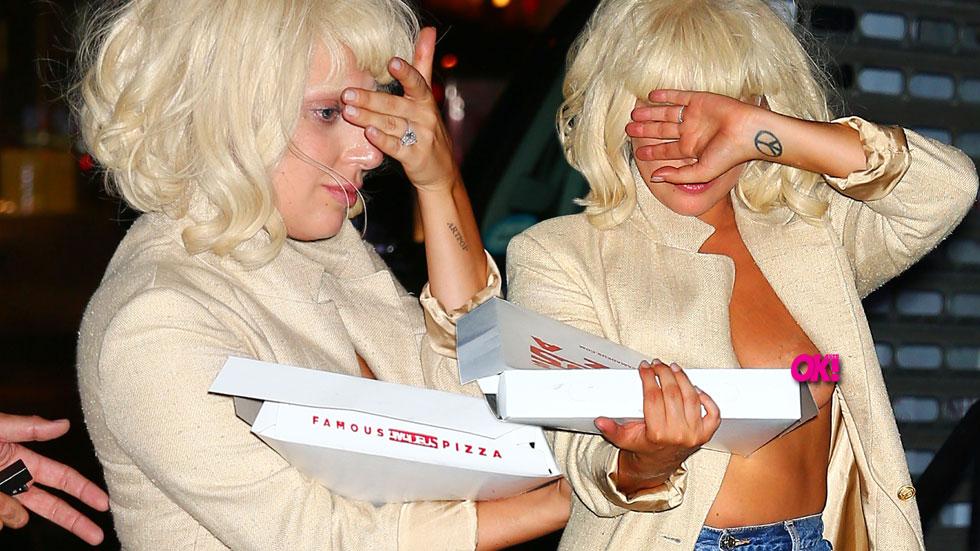 Lady Gaga is a proud Italian woman who loves her pasta. So it is no surprise really that after her concert with Tony Bennett at Radio City Music Hall in New York, the singer headed right to a pizzeria!
Article continues below advertisement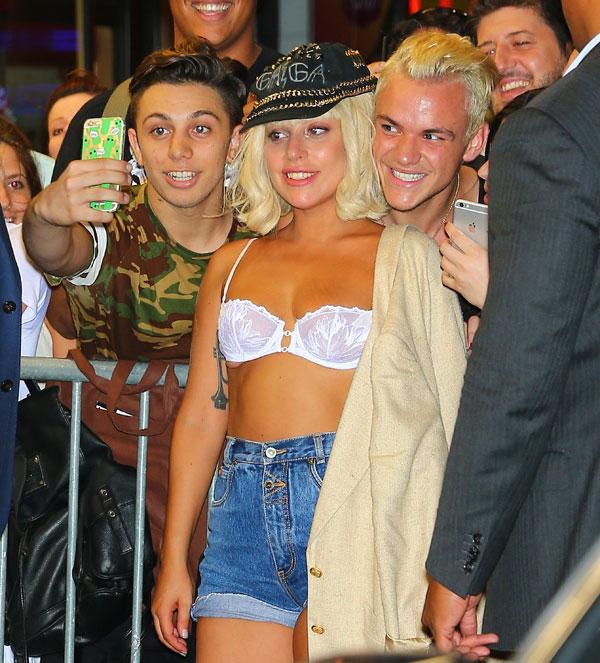 What was probably even more shocking than Gaga being a normal New Yorker was her attire. She rocked a white bra and denim shorts as she gave into her cravings, after posing with excited fans who waited outside the concert hall to meet her.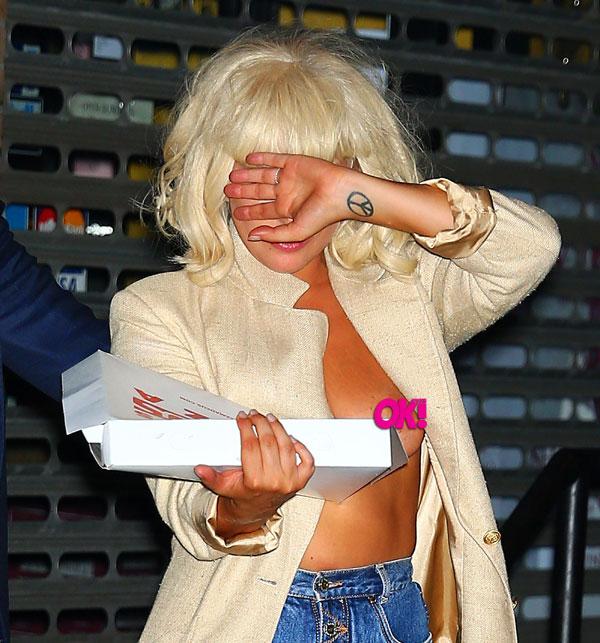 But when she emerged from the pizza shop, her bra was nowhere to be found! Gaga fortunately had a jacket on, but that did not keep her from having a nude wardrobe malfunction on her way back to her hotel.
Article continues below advertisement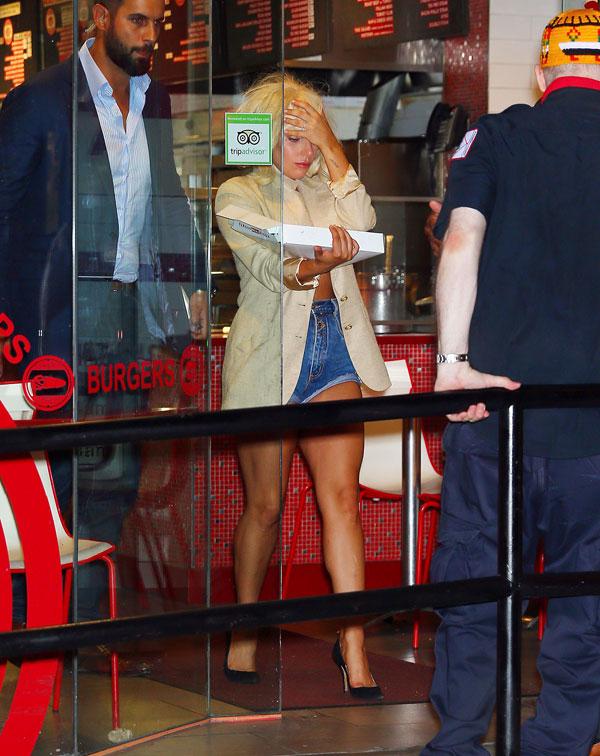 Meanwhile, two years ago, after Gaga had gained 25 pounds, she confessed that she is not like most celebs who constantly diet to fit a certain dress size.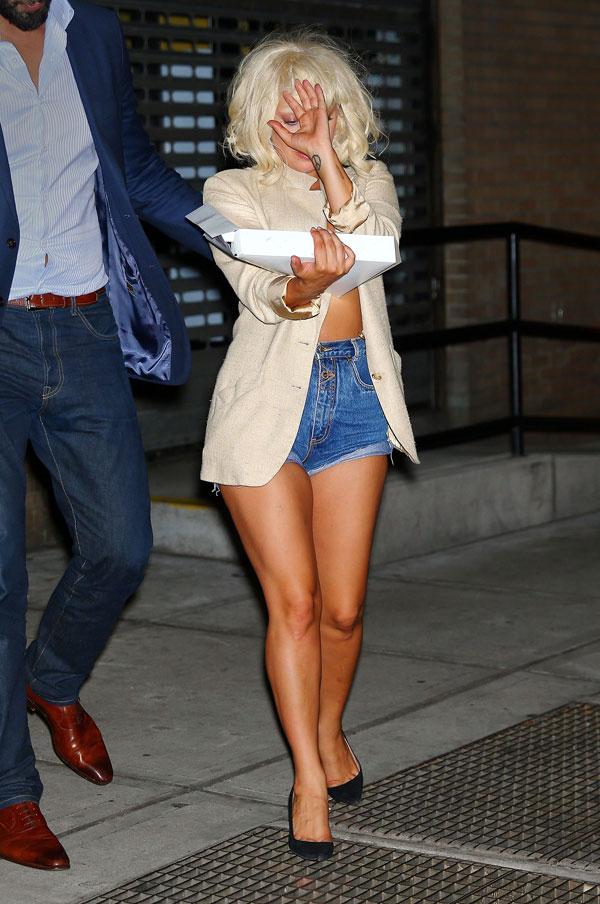 "I love eating pasta and pizza," she said during a radio interview. "I'm a New York Italian girl. That's why I have been staying out of New York."