PHOTOS
Will Smith Engaging In Tantric Asphyxiation? 'That's One Freaky A** Snake!'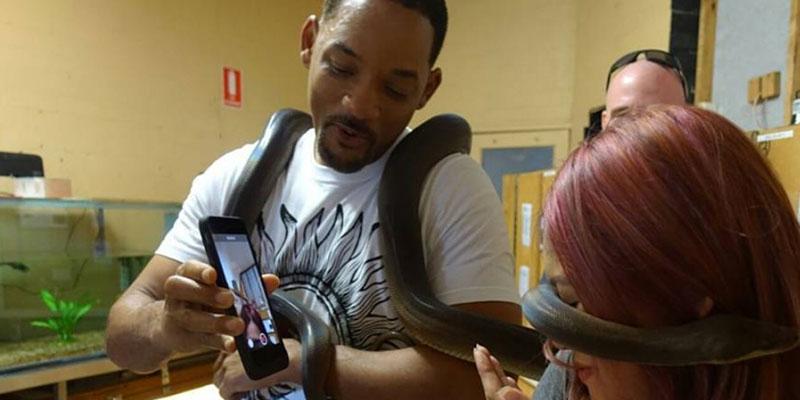 Will Smith got a little freaky while on vacation in Australia. The movie star has been sharing videos and pics of his animal adventures down under, but this latest snake video gets weird. Click through to see what Will is getting into!
Article continues below advertisement
"Viewer discretion is advised," Will says before moving the camera to a snake wrapping itself around him and vlogger Natalie Tran. "This is getting intimate," Tran says as the snake wraps around their necks, bringing them closer together. "This is One Freaky-Ass Snake!" Will captioned the clip.
Will's been sharing a lot from his trip to Australia. Before meeting the freaky snake, he took a video of himself feeding a crocodile. "Welcome to Will Smith's first episode of When Dumb People Get Bit," he said in a video on Instagram. "We're about to feed this crocodile. This feels stupid."
Article continues below advertisement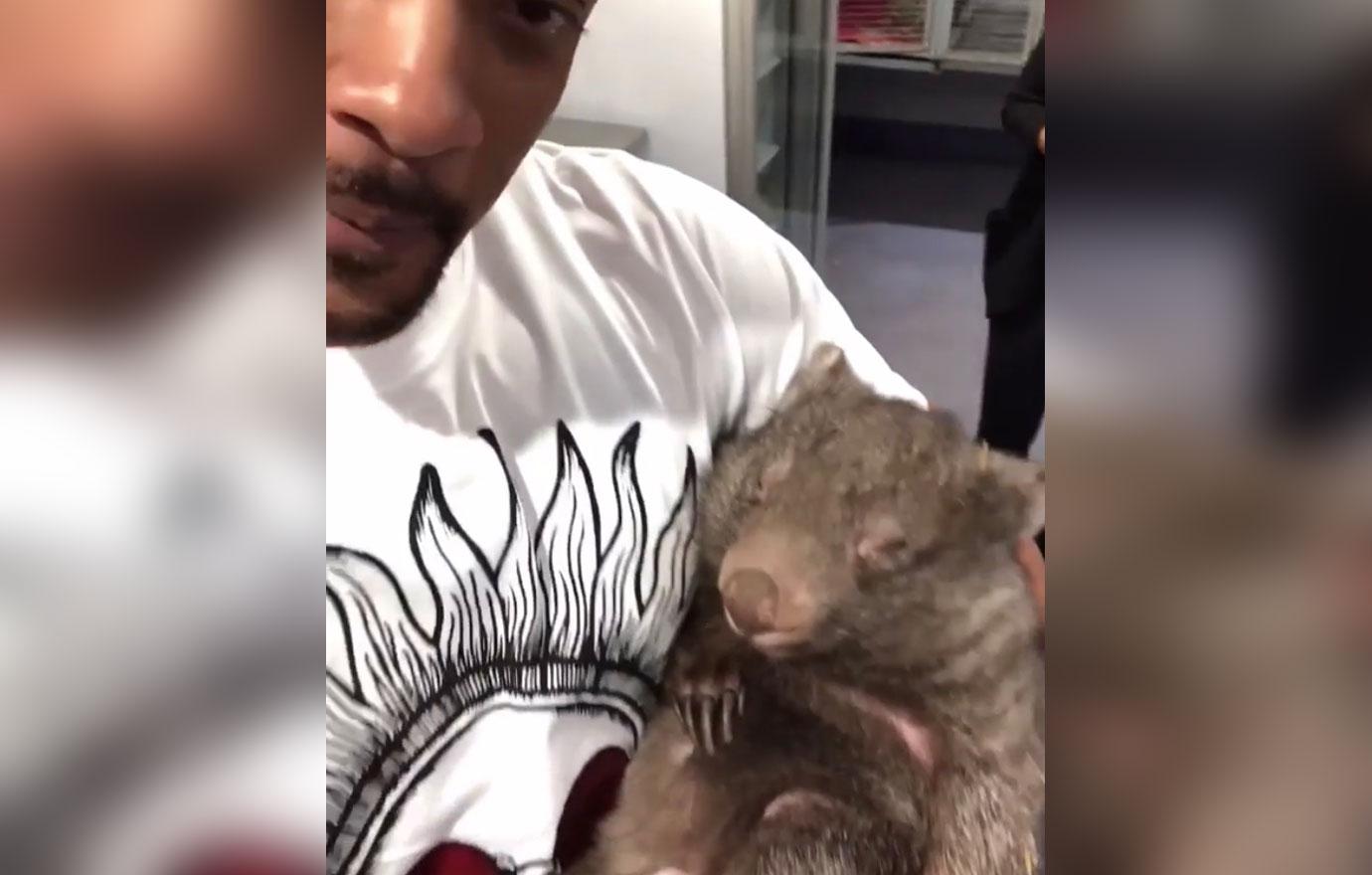 After Will survived the crocodile, he came close to adopting a wombat. How cute!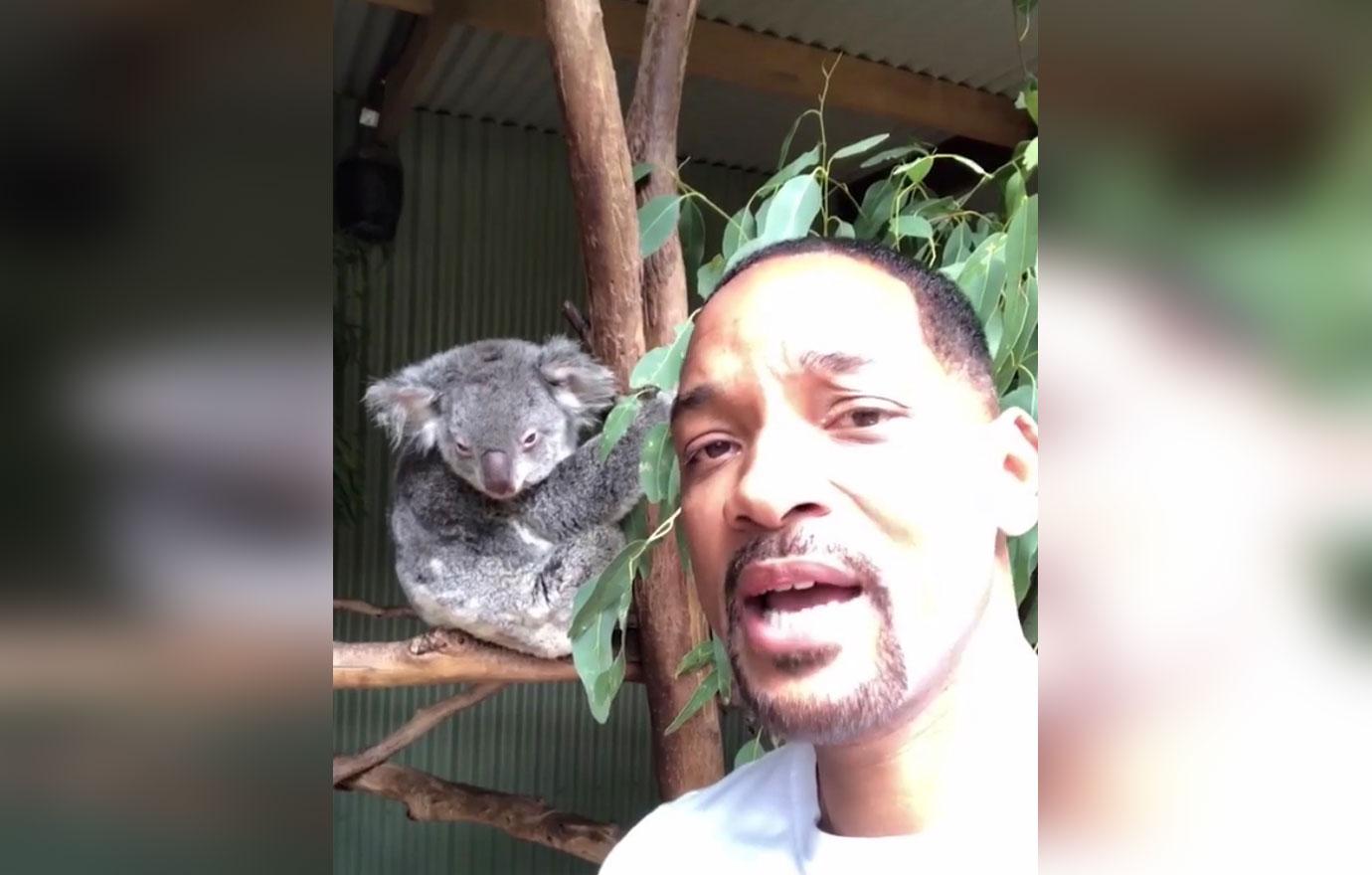 He also ran into a very chill koala.
Article continues below advertisement
And took photos with a baby kangaroo!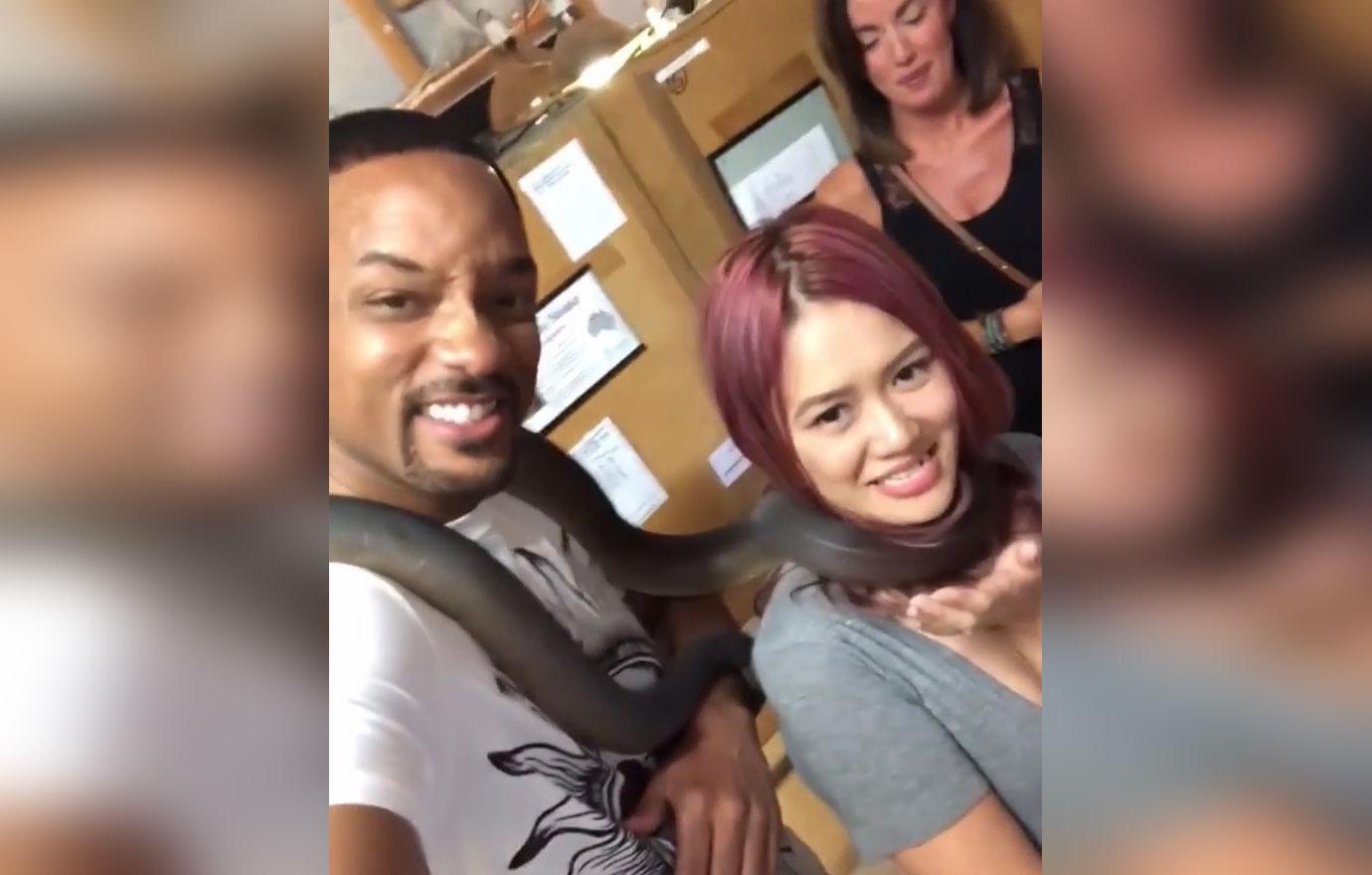 What do you think about Will's snake encounter? Let us know in the comments!