PHOTOS
Buff Dad! Wladimir Klitschko Splashes With Daughter Kaya While Hayden Panettiere Works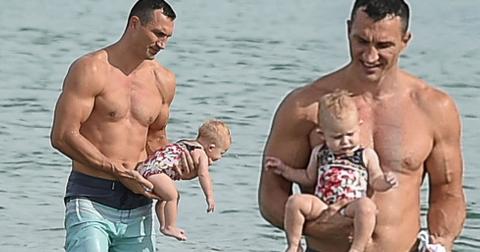 View all comments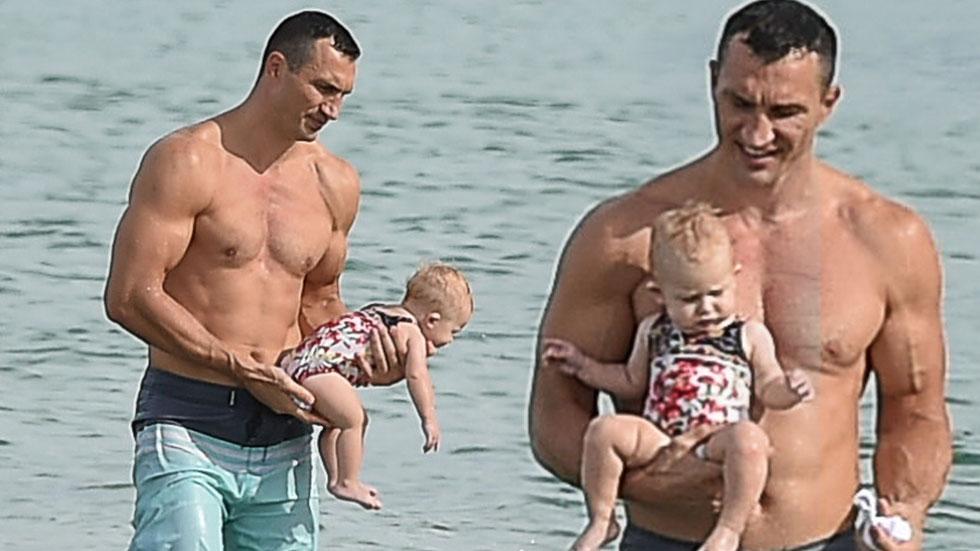 It was cuteness and hotness overload as Heavyweight boxer and fiancé of actress Hayden Panettiere, Wladimir Klitschko, took in some rays with their daughter, Kaya, at the beach this weekend. Wladimir was on daddy-duty as his fiancé Hayden is filming her hit show, Nashville.
Article continues below advertisement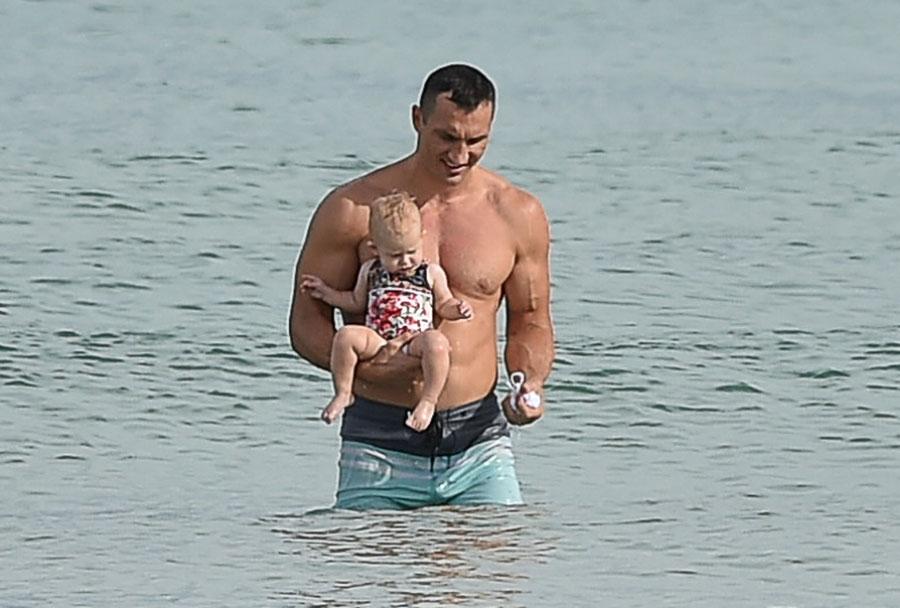 The adorable father-daughter duo hit up the beach in Miami, once again, but this time in some much calmer waters. The last time the boxer brought little Kaya to the beach in April he faced major backlash after taking his then, five-month-old, into some extremely choppy waters.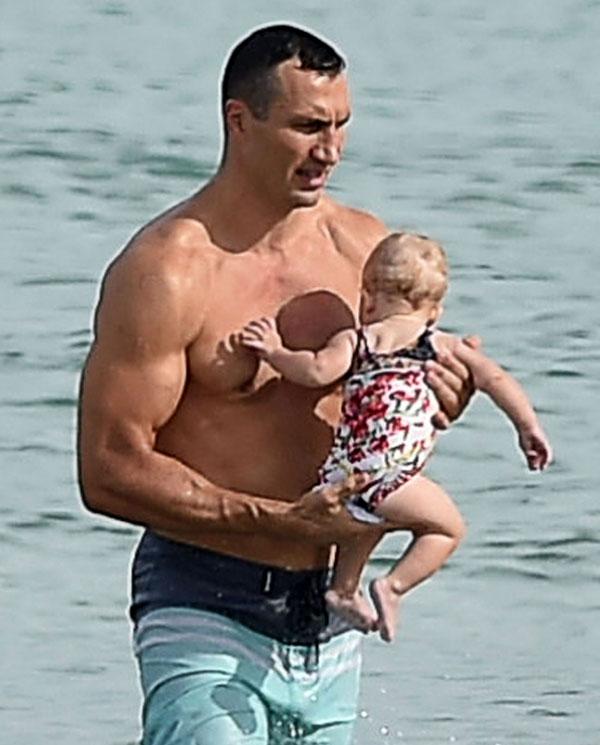 This trip though was all fun in the sun as the gentle giant cradled his 9-month-old daughter in a much calmer surf.
Article continues below advertisement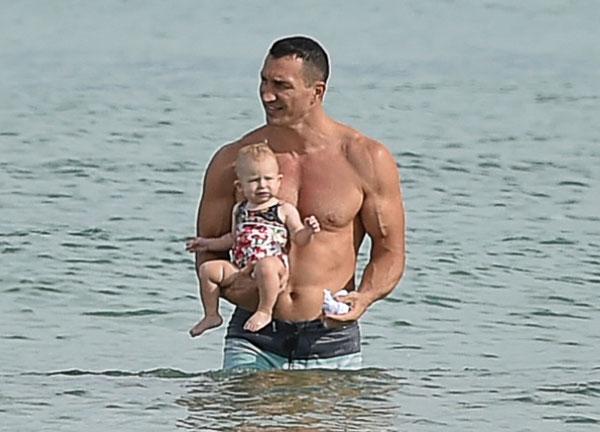 Little Kaya looked to be enjoying the gentle waves and her father's company as she chilled right in the palm of his hand. The 6'6 Goliath also looked to be relaxed as he walked through the Miami waters carrying his little Hayden mini-me.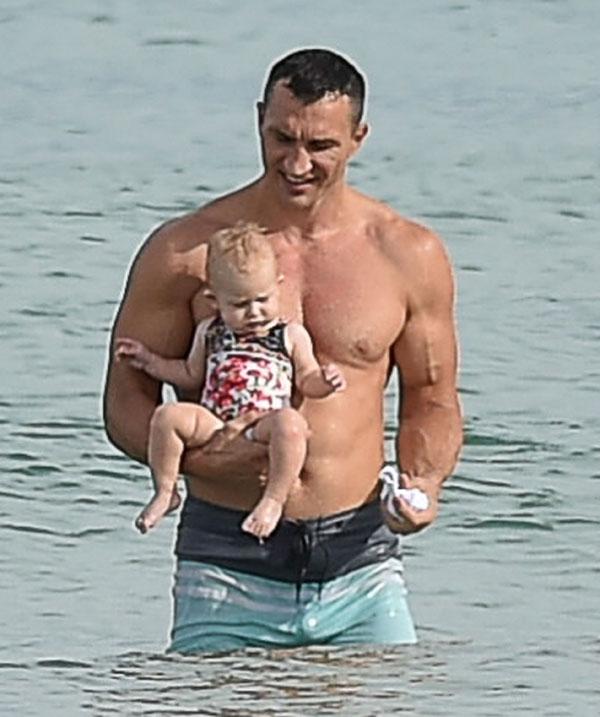 Wladimir showed off his unarguably perfect physique in blue and white trunks while Kaya wore a multicolored swimsuit.