PHOTOS
Zac Efron Is Shirtless Again! See His Insane Abs On The Set of Dirty Grandpa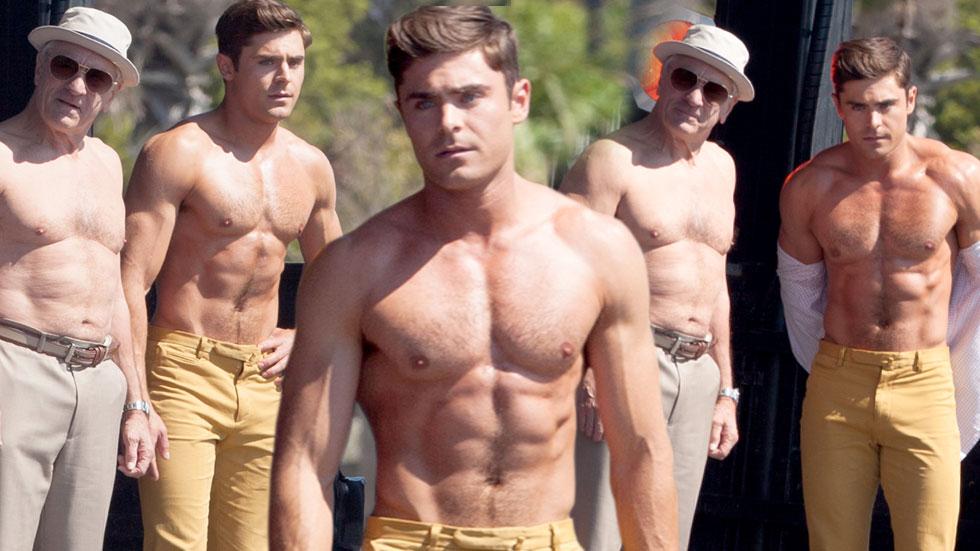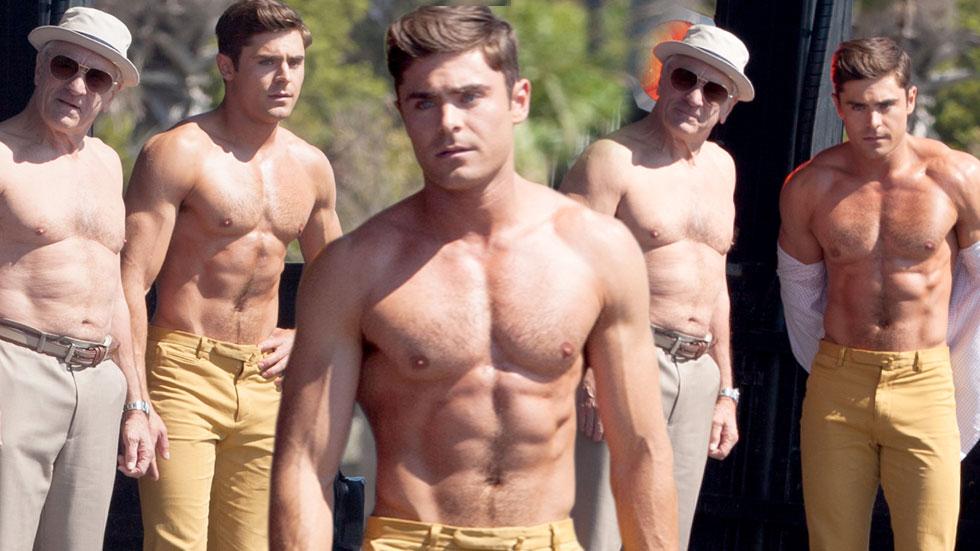 What's the point of casting Zac Efron in a movie if he's not going to take his shirt off? The answer to that is that there is no point, so clearly Zac is showing off his abs in his upcoming comedy, Dirty Grandpa.
Article continues below advertisement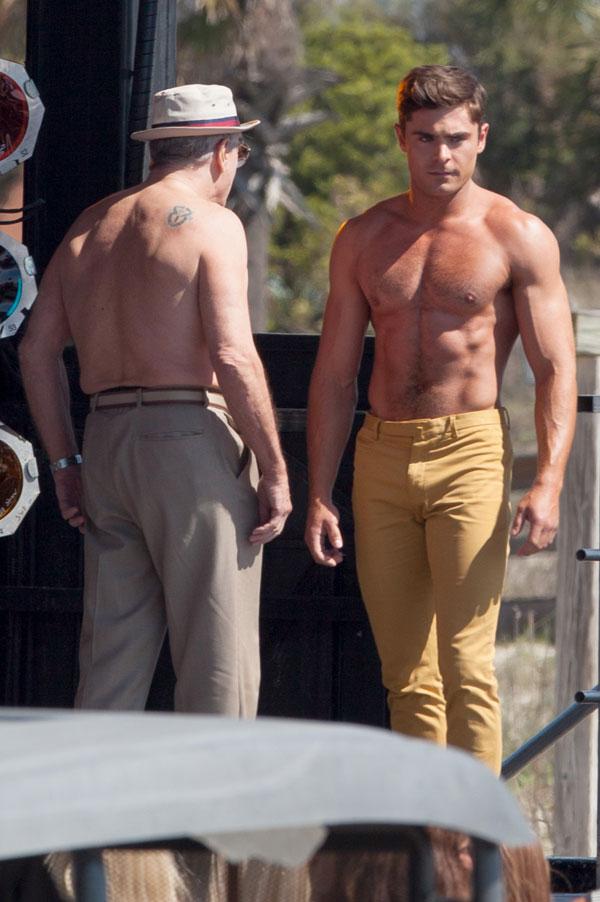 Zac was seen on the Georgia set wearing super tight yellow pants and showing off his buff arms and six pack which, shockingly, are not actually Photoshopped.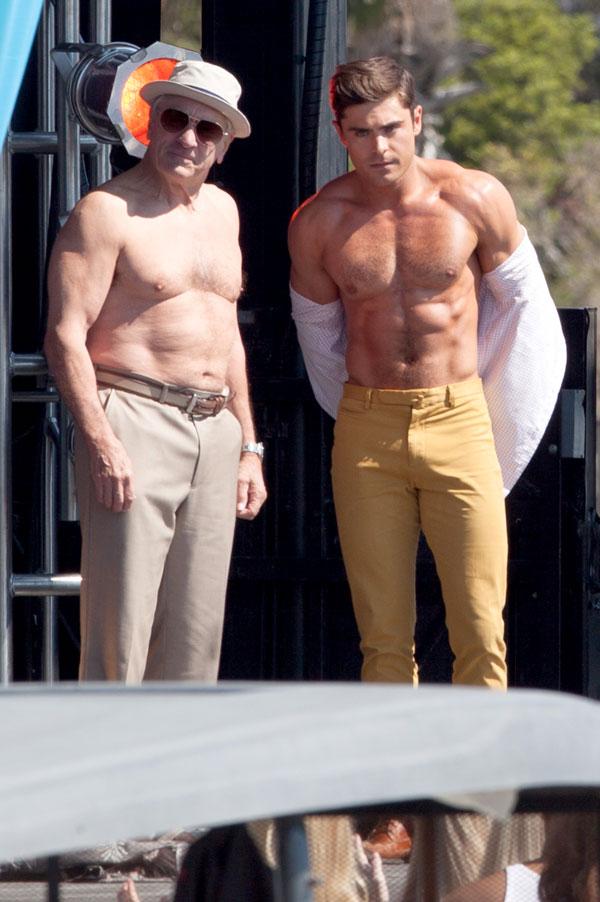 Zac's co-star, Robert De Niro, who plays his grandpa in the film, also took off his shirt for the scene. We can't imagine how self-conscious he feels right about now...
Article continues below advertisement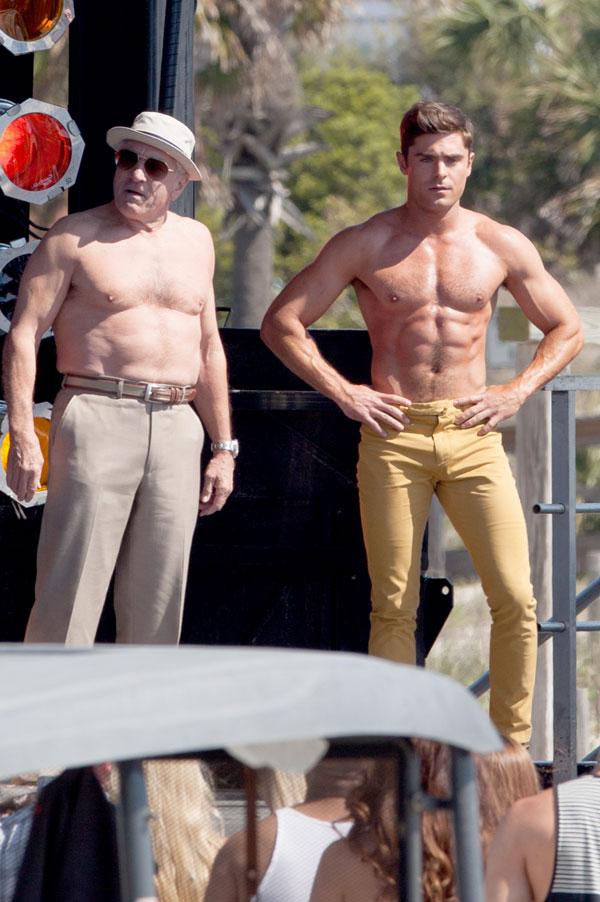 Earlier in the week, Zac was filming scenes on a "nude" beach in which, unfortunately, he didn't actually go naked, but rather filmed wearing teeny nude spanx.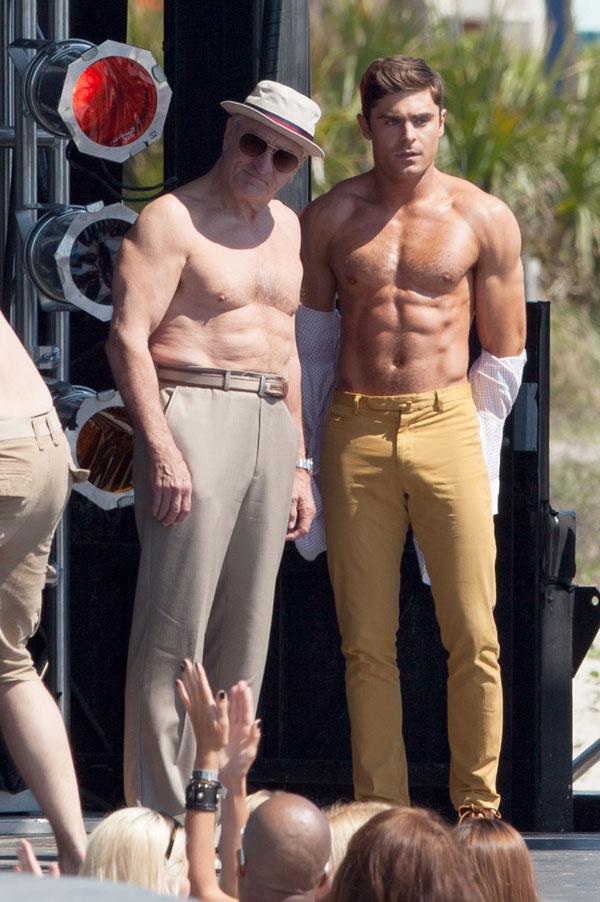 Article continues below advertisement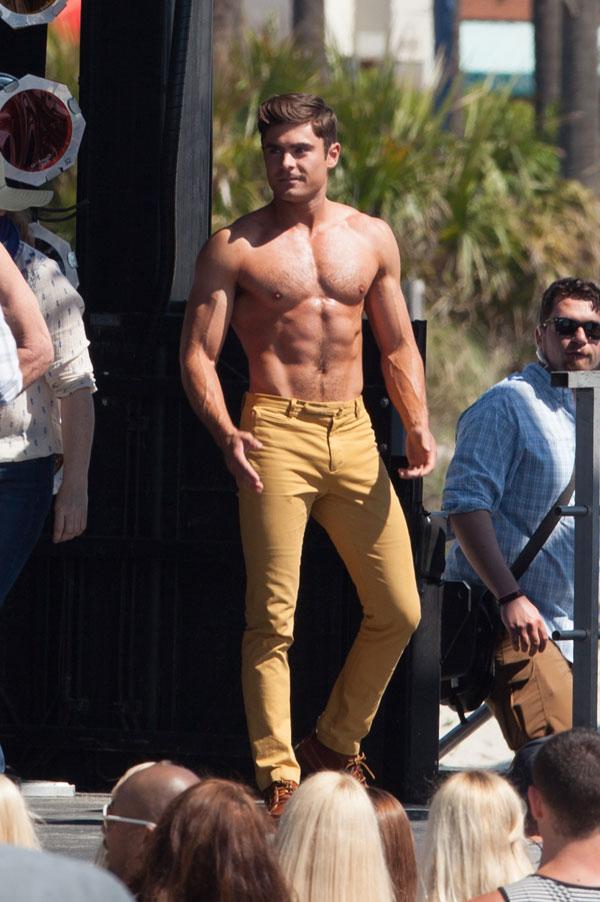 Dirty Grandpa is rumored to be released in August of 2016, so you might want to print out this photo and frame it to hold you over until then.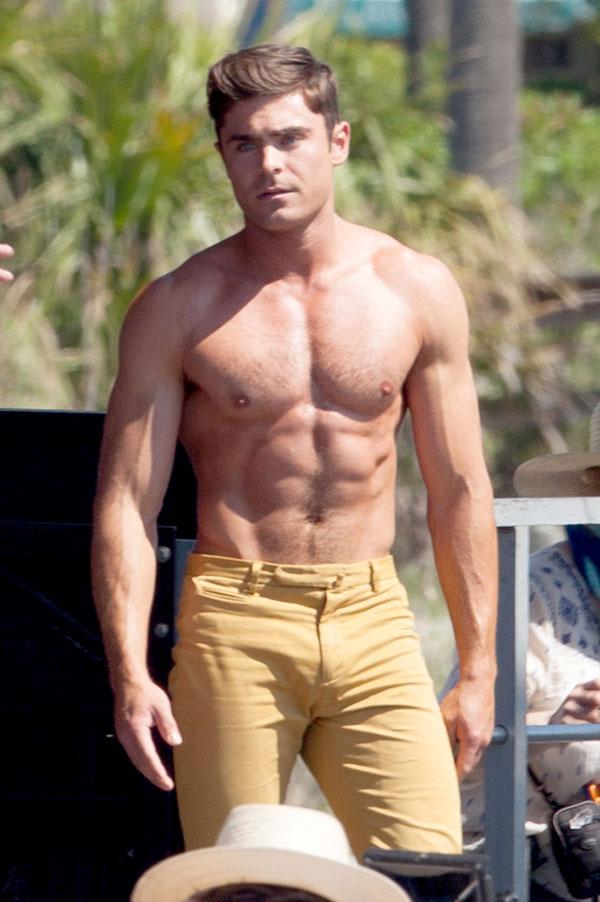 We'll just leave this here...
Are you dying over Zac's body? Excited for his new movie? Tweet us @OKMagazine.