PHOTOS
Heartbreaker! Zoe Saldana And Marco Perego Have An Outing With Her Cute Son Bowie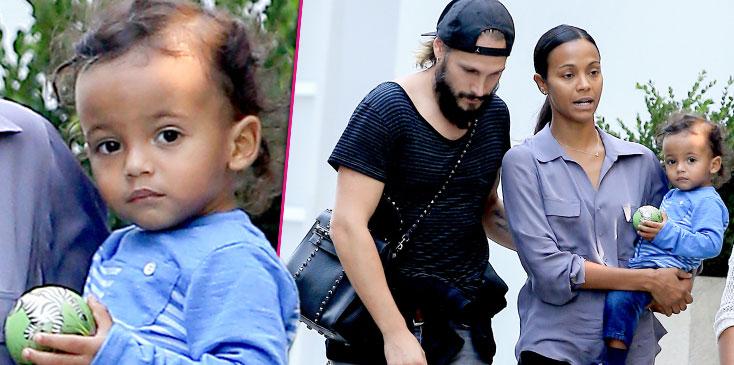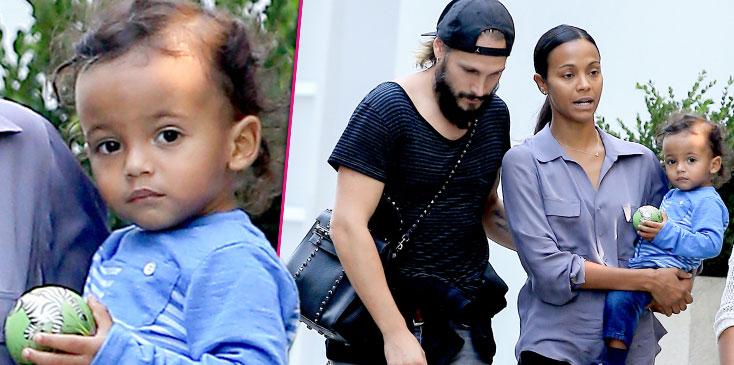 Zoe Saldana may have been keen on hiding the faces of her twin boys in the past, but fortunately, she had no problem revealing one son's face this week alongside her husband, Marco Perego!
Article continues below advertisement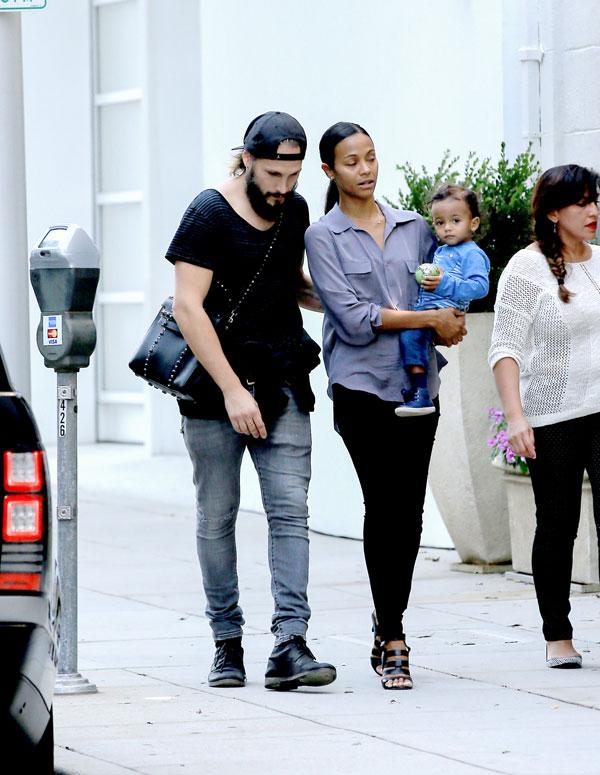 Zoe looked comfortable in a blue button-up shirt and black jeans as she held Bowie in her arms. And he is adorable — just look at those big eyes!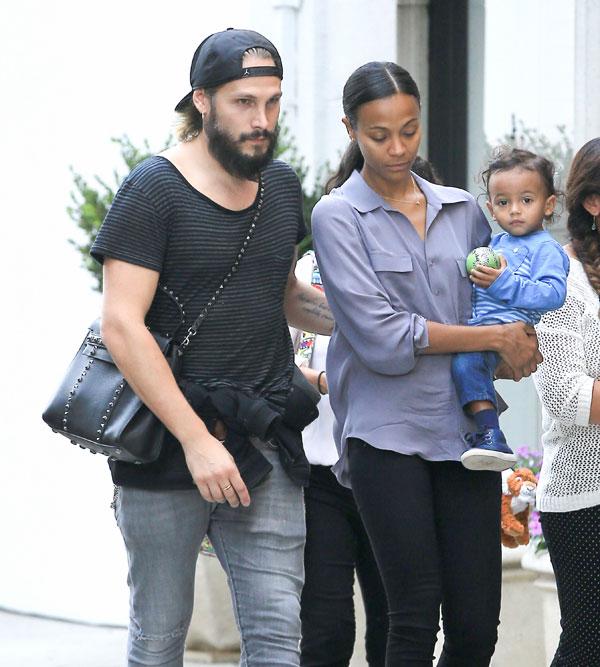 Marco meanwhile kept his arm around Zoe's waist, and looked handsome in a black shirt and denim jeans. While it is unclear where Cy was, we're sure he was having a good time wherever he was! Zoe and Marco welcomed their sons, Cy and Bowie, in November 2014, and never revealed their full identity on social media until recently, and we're glad they did!
Article continues below advertisement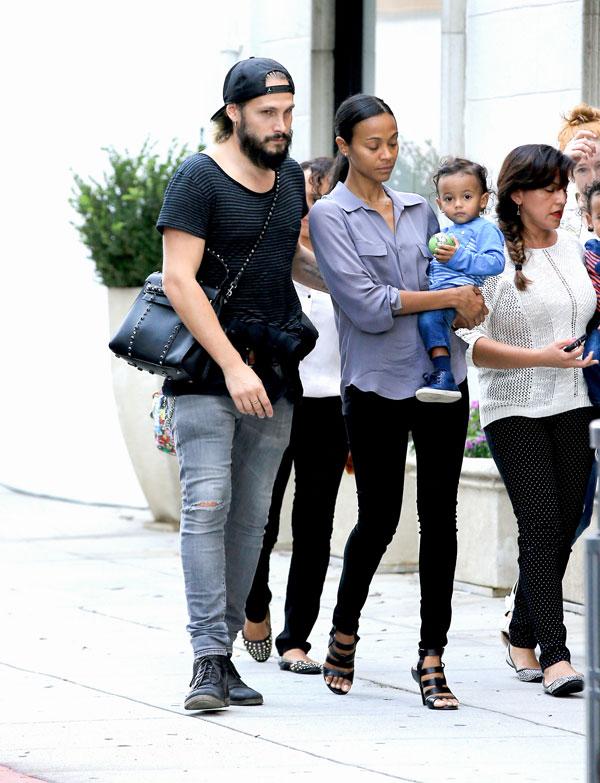 Zoe explained her reasoning for hiding their faces back in 2015, and told E! "I just don't want 16 years from now to get 'You are so disrespectful. You invaded, you exposed me and I wasn't ready,'" she explained. "Even though they're babies and they're under our care, it's still their face."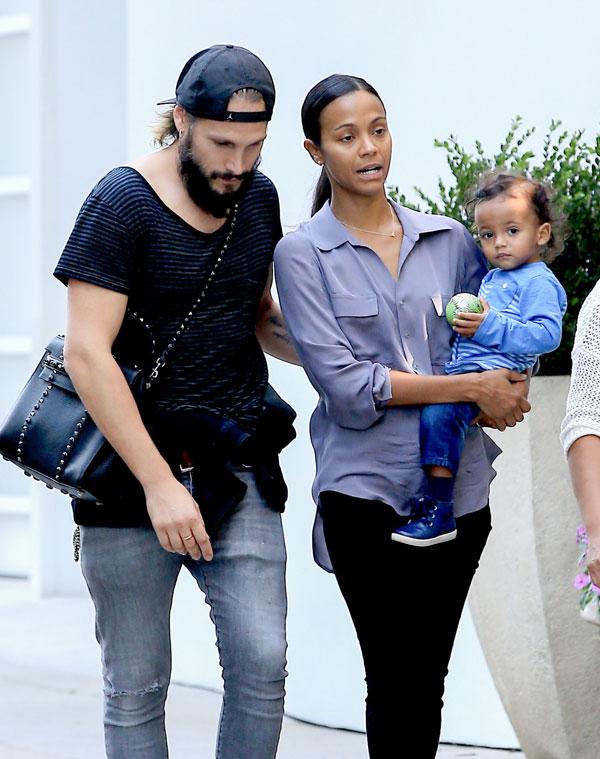 What are your thoughts on Zoe's cute son? Let us know in the comments section.