REALITY TV
Ali Fedotowsky Admits to Being 'Miserable' On 'The Bachelorette' & Dishes On Her Life After Reality TV!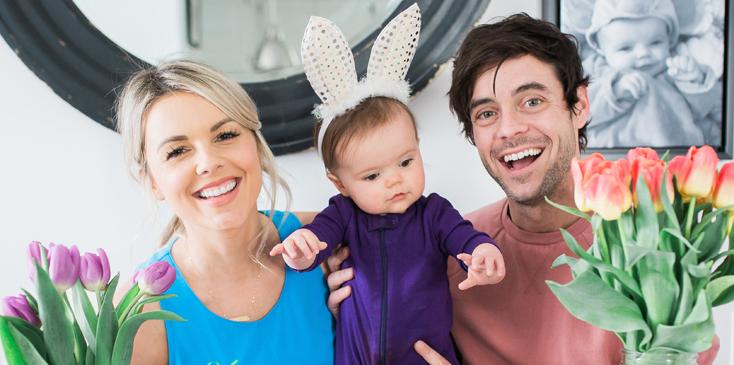 Ali Fedotowsky-Manno's come a long way from her days on The Bachelorette.
The former reality star is now a wife (a newlywed to be exact), a mom to a nine-month-old daughter, a blogger, a TV host, and just an overall boss! She does it all!
However, in an exclusive interview with OK!, Ali confessed that managing it all hasn't always been easy.
"I did a real bad job juggling it for a while. However, when Molly hit eight months I hit a bit of breaking point, where I kind of lost it," she recalled. "I remember my husband Kevin came home from work, and our daughter was crying and I was crying and I was like 'I can't do this anymore,' because she had never had a babysitter, up until that point."
Article continues below advertisement
"So Kevin was like, 'Ali, we have to get a nanny. We have to get someone that can help you.' Up until she was eight months, Kevin and I had never left her with anybody and we had never been on a date night. So we had never spent any time together, so at that point we finally found someone that we trust, to care for her… once or twice a week in the morning for a few hours so I can get a little break to work or go to the coffee shop."
"So that was a really important lesson to learn – I needed to ask for help; I can't do it all and that's okay."
And with the extra help, Ali, who has partnered with the American Egg Board this year, has been getting her Martha Stewart on, preparing for her first Easter as a wife and a mom.
"I feel like because I have a daughter now, I really want to step up my Martha Stewart game at home. I know she's little, but I feel like every year it's a new year for me to practice," she said.
Article continues below advertisement
"We're actually going to be having some friends over this year, so I want to do a really cool appetizer for when people come over. So I made deviled eggs and instead of doing them the traditional way I took half of the egg whites, the bottom of the devil egged, and put them in beet juice, vinegar and water, and it dyes them purple – it pickles them. It looks so beautiful so when my friends come over they're going to be pretty impressed by my appetizers, which you can top with shrimp, crabmeat, and things like that."
She's also decorated LOTS of eggs (you can see her SUPER cute designs on her blog AliLuvs.com and also enter for a chance to win an American Egg Board Easter gift set – which includes a KitchenAid Mixer, egg cookbook, egg molds and more – by sharing your decorated Easter eggs on Instagram using the hashtags #EggArt and #Sweepstakes) and made sure to include even the youngest member of her family in all of her Easter plans.
Article continues below advertisement
"Molly's already decorated her very first egg, we have a photo of that, so this Easter we're just going to be together and every year we're going to really focus on the fact. Ultimately this is a holiday about being with your family, your loved ones."
Speaking of "love," Ali shared some advice that she gave to the next Bachelorette, Rachel Lindsay, who's currently filming for the upcoming season.
"I told her to stay in the moment and enjoy it. Looking back I wish I hadn't zeroed in on two guys so quickly," she confessed. "I knew I liked two guys so I never really gave any of the other guys a chance, to be honest. Because of that, I would go through the season miserable on every date because I didn't want to be on them."
"So I told Rachel, 'acknowledge the guys you like in the beginning but then try to put them on the back burner a little bit because you really want to give the other guys a chance.' You never know what can happen in those other relationships. And you'll just be happier by being more open and because you won't be miserable like me. I just shut everybody out right away... I cried every single day on my season. I loved being a contestant on The Bachelor but when I was The Bachelorette, I was not happy. I regret that, a lot," she revealed. "I regret that I wasn't more open."