REALITY TV
WATCH: Catelynn Lowell Reveals Details About Her 'Rocky' Relationship With Tyler Baltierra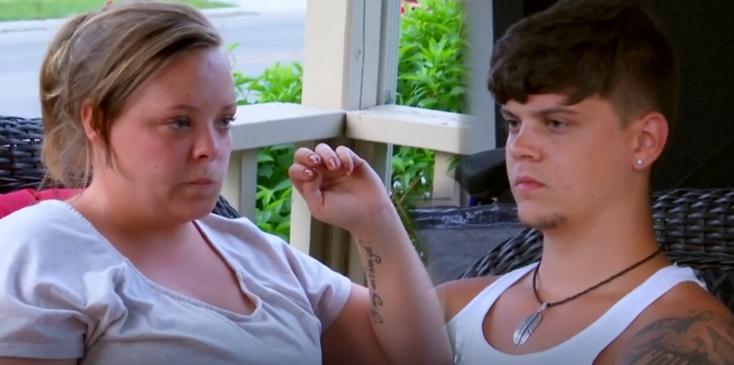 Catelynn Lowell and Tyler Baltierra have had their relationship play out on television for years.
In a bonus clip for Teen Mom OG, Catelynn opens up about working on her communication with her husband. "Tyler and I, I feel like our communication has always been good, sometimes rocky when it's going through hard times, cause, especially with my mental illness because you don't want to put everything and all that stuff on another person," she explained. The mother of Novalee gushed about Tyler saying he is very good at listening," as well as giving her "an opinion."
Article continues below advertisement
"Communication is always something you are working on in a relationship anyways," Catelynn explained. "Trying to be as open and honest with somebody and saying things in the right ways so they don't hurt someone's feelings or scare them or anything like that."
The reality star revealed that she isn't the only one "working" on herself. "Tyler has definitely been working with our counselor about how to say things the right way and the tone he says it and stuff," she explained, adding, "so he is working on himself too."
"It's not only me working on myself he is also in therapy working on himself as well," she continued.
What do you think of Catelynn and Tyler's marriage issues as seen on Teen Mom OG? Let us know your thoughts in the comments section!