REALITY TV
Chelsea Houska's Baby Daddy Adam Lind Violates Custody Agreement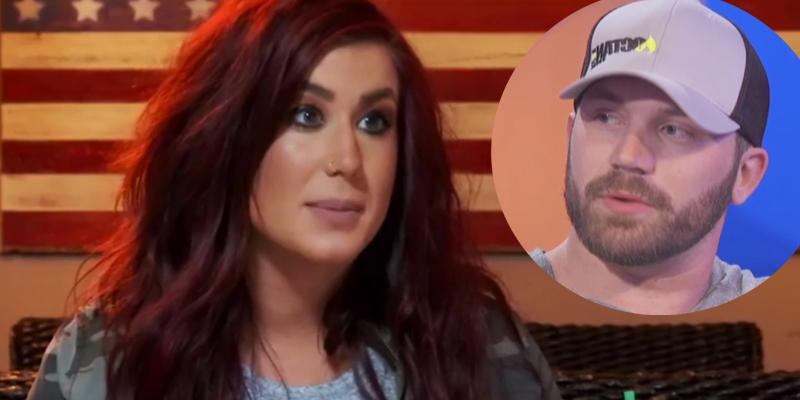 Major baby daddy drama!
Chelsea Houska's battle with her first baby daddy Adam Lind will never end. Despite their custody agreement stating that he is not able to see Aubree outside of the visitation center, his family still doesn't follow the rules. During her monthly overnight visit, Adam showed up to his parents house which left Chelsea and her husband Cole DeBoer furious. Shortly after finding out that Adam was there, Cole headed to Grandma Donna's house to get Aubree to bring her home. Cole explained what went down when he picked Aubree up and it left Chelsea so mad that she decided they should take a break from visits.
Article continues below advertisement
Jenelle Evans' past is coming back, but not in person. Her mother Barbara decided to meet Jace's father Andrew Lewis in person in New York City, but their communication wasn't clear and he was in Florida at the time. Barbara was furious to learn that she traveled to New York City for no reason, however, she did reach Andrew via phone and got the chance to speak to his mother Diane. After the phone call, Barbara felt a little bit better about the situation, but decided she will no longer be the one pushing to have Andrew in his son's life.
Briana DeJesus had her first family vacation! The mother-of-two headed to Puerto Rico with her mom Roxanne, sister Brittany, daughters Nova and Stella, and her first baby daddy Devoin Austin. The entire clan had an amazing time together jet skiing and playing in the pool. At one point, Briana and Devoin both talked to their daughter Nova about adding his last name on. Since she is still a little young, Briana told her that she can have some time to think it over and really understand what's happening.
Article continues below advertisement
Kailyn Lowry always puts her boys first, despite her relationship issues. The mother-of-three was working on her relationship with her third baby daddy Chris Lopez, but the two hit another rough patch. He was caught texting his ex-girlfriend and Kail was furious. Even though they weren't in a great place, she still invited him to her son Lincoln's birthday party and he showed up! There wasn't any drama at the party, but the tears came afterwards. Kail broke down in tears to her producer about Chris not committing to her.
Leah Messer is finally on a great path with both of her baby daddies! The mother-of-three got the chance to spend a weekend alone with boyfriend Jason Jordan since all three girls were at their dads' house for the weekend. As seen on previous episode, Leah admitted she was worried about her youngest daughter Addie since her dad Jeremy Calvert has a crazy schedule with work. However, within the last few weeks Jeremy's work schedule has been great and he's gotten to spend a lot more time with Addie!
What did you think of tonight's episode? Let us know your thoughts!