REALITY TV
Farrah Abraham's Daughter Sophia DISSES Debra's Wedding To David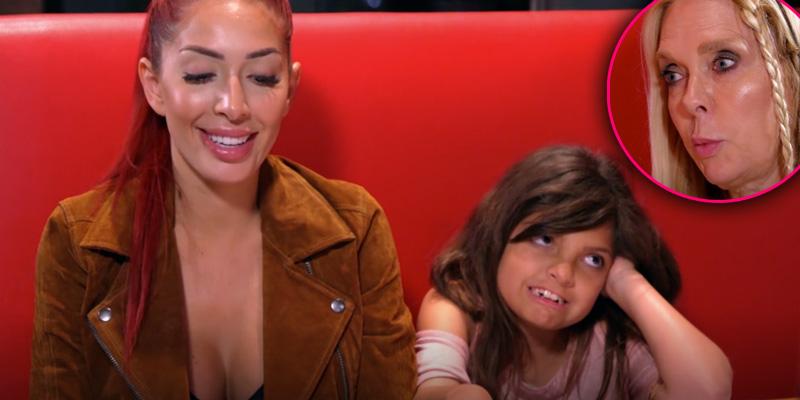 To road to mending their broken relationship!
In a sneak peek clip for Teen Mom OG, Farrah Abraham and her daughter, Sophia, grab a bite to eat with Debra Danielson in attempts to fix their relationship before their trip to Italy. As fans may know, Farrah and her mom haven't been on the best of terms since the reality star grandma started dating her now husband, David.
"We have been working on the wedding," Debra told her daughter and granddaughter. However, as soon as the wedding was brought up, Sophia was not happy!
Article continues below advertisement
Farrah pulled her daughter aside to talk to her and Sophia admitted, "I never want to see her again if she gets married to David."
Yikes! Watch the clip above! Teen Mom OG airs Monday nights at 9pm ET, only on MTV!