REALITY TV
'You Are Nothing!' Farrah Abraham DISSES Former 'Mob Wives' Star Drita D'Avanzo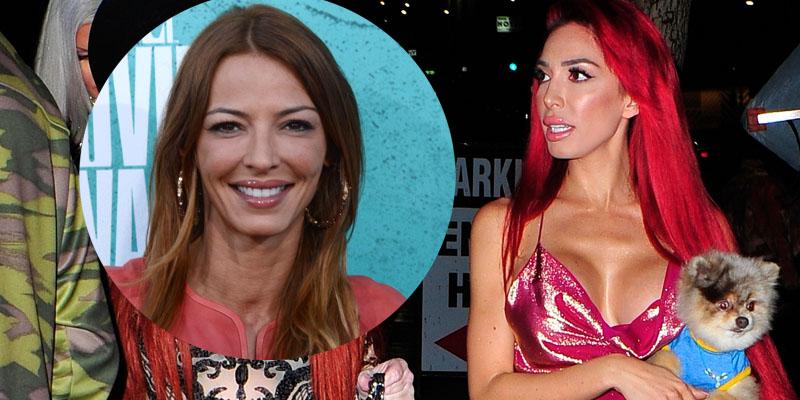 For the latest Teen Mom news subscribe to our podcast 'Teen Mom Time' below!

Farrah Abraham is serious when it comes to work.
The former Teen Mom OG star headed to Atlantic City on Thursday, June 28th to help host the grand opening of Scores, a gentleman's club, with Mob Wives star Drita D'Avanzo...and it didn't go over too well.
Farrah took to Instagram Live following the joint event and didn't have some nice words to say. Even though she didn't say Drita's name, fans are speculating the rant was targeting the former Mob Wives star. "I had to make a video right now because...I normally don't do joint appearances because to be honest...I am done with other quote on quote reality people. I feel like there either hung up on drugs, drinking, f****d up, unprofessional just f*****g nasty pieces of s**t on earth," she claims in the video. "You have someone show up and like talk to the owner about how you couldn't send her her freaking money...at my dinner table because she didn't want to eat together, but then she cant even do the photos for the club, she cant meet anymore, she cant talk to anyone, then she just disappears!"
Article continues below advertisement
The rant continued, "Here's my vibe... if you cant be professional to show up to work, don't cry to other people when you have no money, no work, no nothing...because you are nothing. I'm sorry, if you are replaceable in the workforce...no one wants to hire you...that's not everyone's fault, that is your fault. I had to release this, because I am done. I don't even know why they even shared my night with someone who is a has-been. I'm like give me a break, it's either you're nice, you're amazing, you have good work ethic, or stay the f**k out of my way!"
However, a source close to Farrah told OKMagazine.com exclusively, "Farrah got jealous because Drita got most of the attention." Adding, "Everyone was there to see her and the club made it more about her."
Ouch! Do you think Farrah was putting Drita on blast? Let us know your thoughts!