REALITY TV
Jenelle Evans' TERRIFYING 911 Call After David Eason Assault Allegations Footage Airs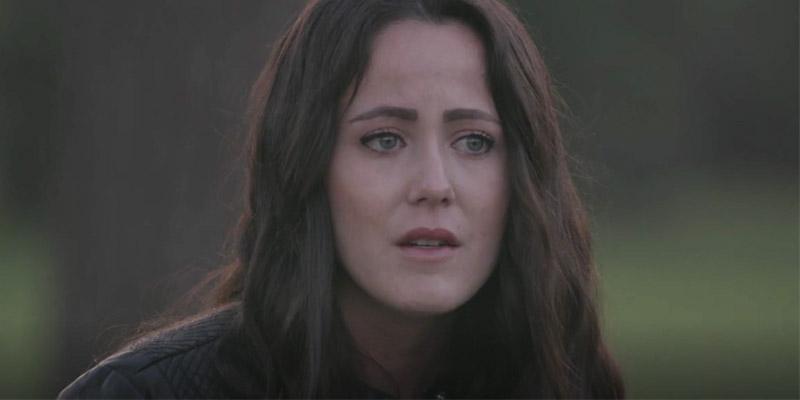 So many scary moments.
Jenelle Evans left audiences with the chills. The mother-of-three's terrifying 911 call that she made after she accused her husband, David Eason, of assaulting her was featured on the show. Prior to that clip airing at the end, Jenelle and her kids went to the pumpkin patch with her mother, Barbara, and unfortunately David was not happy. Jenelle's producer later told her that he was sending her threatening texts to show up to the shoot and ruin it if they continue filming their youngest daughter, Ensley. Jenelle tried brushing it off and told her that he was just messing with her.
Article continues below advertisement
Kailyn Lowry is leaning on the OG's for help. The mother-of-three sat down with Teen Mom OG stars Catelynn Lowell and Tyler Baltierra for her podcast, Coffee Convos, to talk to them about family. As fans may know, Kailyn has no relationship with either of her parents. She used to have a relationship with her mother, but due to alcohol issues, she cut her out of her life completely. She met her dad back on 16 & Pregnant when she was expecting Isaac, but hasn't talked to him since. Luckily, Kailyn was able to open up about family issues to Tyler, who has been through a lot with his family. After she celebrated her son Lux Russell's first birthday with her friends, family, and Chris Lopez, that's when she thought about reaching out to her mother.
Chelsea Houska had a scary false alarm! While soaking in the warmer weather, the very pregnant reality star thought her water broke. Her mother, Mary, and her husband, Cole DeBoer, were both unsure, but didn't want to panic if it was just a false alarm. The couple decided to head to the hospital just in case. Luckily, it was just a false alarm and they were able to go home and rest for the final weeks.
Article continues below advertisement
Leah Messer is ready to take action so she is well educated when it comes to her daughter Ali's special needs at school. After a rocky first day, the mother-of-three called her ex and first baby daddy, Cory Simms, to tell him her next move that she will be taking so she can be fully prepared. After a few frustrating moments, Leah contacted IED to help learn more about Ali's next step.
Briana DeJesus' first baby girl is growing up so fast! The mother-of-two's oldest daughter, Nova, started 1st grade and it was quite an emotional day! Before kicking off the new school year, Nova got to spend the whole day with her dad, Devoin Austin, before the summer came to an end.
What did you think of tonight's episode? Let us know your thoughts!