REALITY TV
Jenelle Evans & Nathan Griffith's Custody War Over Kaiser Explodes!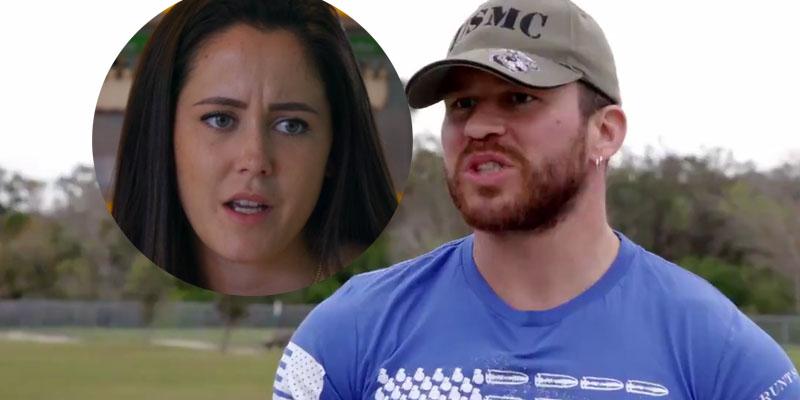 Ready to fight!
Jenelle Evans fought yet another battle for custody. The mother-of-three and her second baby daddy, Nathan Griffith, have been in a very long war over their one son together, 4-year-old Kaiser. Jenelle had to attend court with his mother, Doris, about her involvement in their relationship and according to Jenelle, it was insisted that Kaiser's two parents learn how to coparent themselves. As for filing for full custody, Nathan admitted that he doesn't believe Kaiser is receiving proper treatment at Jenelle's house.
Article continues below advertisement
Kailyn Lowry also fought with her baby daddy, Jo Rivera, over their son Isaac. The mother-of-three didn't speak to her first baby daddy after he filed for child support without discussing it with her first because she was furious. However, Jo's wife, Vee Torres, brought the exes together to sit down and discuss their situation. Kailyn brought her third baby daddy, Chris Lopez, for the conversation, which helped her remain somewhat calm. In the end, Kail learned the reasoning behind Jo's filing and seemed a bit more understanding, however, she still wasn't happy.
Briana DeJesus is making progress with her baby daddies, sort of. As seen on previous episodes, her first baby daddy, Devoin Austin, has stepped it up for their daughter Nova. However, while it might seem like a lot for him in Briana, Roxanne, and Brittany's eyes, it's still not enough for Nova. She told her mother that she thinks she is the reason why her dad doesn't come see her often, which left Briana heartbroken. Briana ended up telling Devoin what their 9-year-old said and even he was left upset. As for Briana's second baby daddy, Luis, he paid their daughter Stella another visit. While this time seemed to have gone better, she was hoping that once he starts working and gets a car, he can be more involved.
Article continues below advertisement
Leah Messer is making moves...very soon! The mother-of-three's home flooded on a previous episode, which left the house a complete mess. While Leah and the girls have been staying at her boyfriend Jason Jordan's home, their home repairs are finally coming together! Leah surprised her daughters with their new carpets.
Chelsea Houska had some delayed celebrations for her oldest daughter, Aubree! Since they were unable to celebrate on her actual birthday due to baby Layne being born a week prior, they decided to celebrate a little after by going to The Escape Room!
What did you think of tonight's episode? Let us know your thoughts!