REALITY TV
Jenelle Evans Is In Jail! Find Out Why She's Spending 48 Hours in The Slammer
Just yesterday, Jenelle Evans and her boyfriend, Nathan Griffith, were enjoying a calm, leisurely day at the beach with her son, Jace. But today? Today is an entirely new day, folks. Because today, Jenelle Evans is in jail.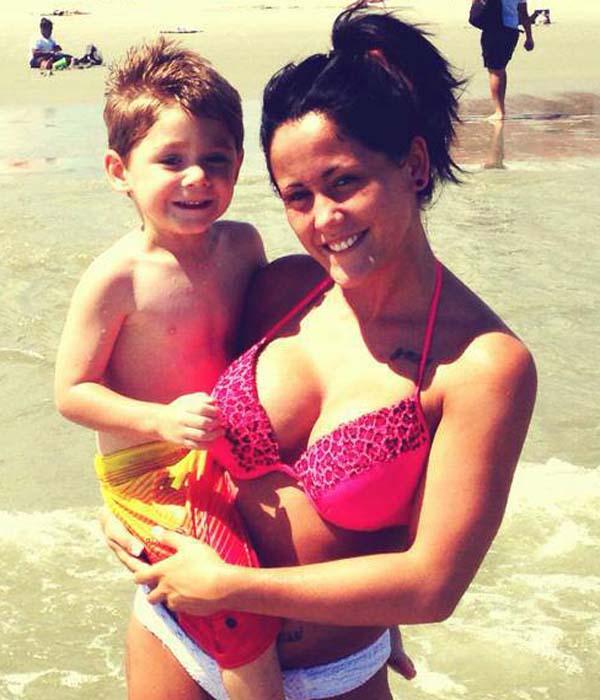 OK! News: Kailyn and Javi's Fake Wedding Registry
Dustin Sullivan, Jenelle's (hottie) attorney who has appeared on plenty of episodes of Teen Mom 2, tells OK! exclusively:
"Jenelle plead to possession of drug paraphernalia. All other charges were dismissed. She was given 18 months unsupervised probation. However, the judge drug tested her and she tested positive for marijuana. Judge gave her 48 hours in jail for testing positive. She will be released Wednesday morning at 9:30."
Article continues below advertisement
Vote: Which Teen Mom Tot Looks The Most Like Their Mom?
So basically what this means without all that legal jargon is that Jenelle failed a drug test and is facing the consequences by spending 48 hours in prison. And once she gets out on Wednesday, she'll have a year and a half of unsupervised probation since she admitted to having drug paraphernalia in her possession. Essentially, Jenelle turned herself in.