REALITY TV
'I Hate Andrew!' Jenelle Evans SLAMS Jace's Father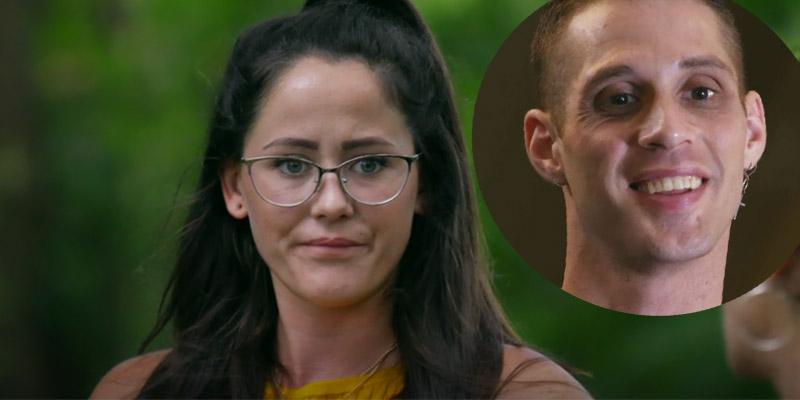 The trouble with their baby daddies never ends!
Jenelle Evans and her mother, Barbara, are finally getting along, but now they need to deal with Andrew, Jace's father, attempting to come back into their lives. While having some mother-daughter time, Barbara FaceTimed Andrew to see why he decided to reach out now after all these years. He explained that after getting his life back on track, he wants a relationship with his son. Even though Jenelle didn't seem to like the idea, Barbara agreed to have a meeting with Andrew to discuss the possibility of him seeing Jace. For the safety of Jace, they agreed to come up with a plan for the possibility of them getting together.
Article continues below advertisement
Briana DeJesus' baby Stella is going to be 1! Since she was born, her dad, Luis, hasn't really been in her life and hasn't helped out financially. Even thought it's been a rocky year, Briana hoped that he would want to be a part of Stella's first birthday celebrations. Briana was nice enough to purchase his plane ticket to come to Florida, but unfortunately, Luis didn't stick to his word about helping out. He still showed up to celebrate and it was obviously awkward! As for her other baby daddy, despite asking Devoin Austin to move out, Briana still hoped that he would step it up and spend time with their daughter, Nova. He agreed to be there more for the 7-year-old and be more involved in her life. He was even invited to Stella's birthday party!
Leah Messer's girls are growing up so fast! The twins, Ali and Aleeah, are about to start 3rd grade and Addie will be heading to Kindergarten so that is leaving Leah a little upset. The mother-of-three admitted to her boyfriend, Jason Jordan, that she was feeling so overwhelmed with the start of the year because of Ali. As fans watched on last season, Ali had an amazing aid at school to help her with her day to day activities, but unfortunately, she left. However, Ali was getting a new aid but the year didn't start off that great after the first day didn't go as planned. The school bus wasn't able to transport her wheelchair, which made Leah have to bring it to the school.
Article continues below advertisement
Chelsea Houska is still dealing with the stress of her first baby daddy, Adam Lind, not showing up to the visitation center. As fans watched on the premiere episode, Aubree was suppose to meet with her dad, but he failed to show up. While talking with her husband, Cole DeBoer, Chelsea admitted that Aubree was "pissed" about her dad.
Kailyn Lowry is trying to figure out co-parenting with her baby daddies and the new ladies in their lives. On the season premiere episode, Kailyn came face to face with her ex-husband, Javi Marroquin, and his pregnant girlfriend, Lauren Comeau. As viewers saw, the ladies didn't speak but while on a walk with Javi, Lauren said it's completely up to Kail and whenever she feels comfortable, they can finally meet.
What did you think of the episode? Let us know your thoughts!