REALITY TV
Jenelle Evans Quits 'Teen Mom 2' Amid David Eason Scandal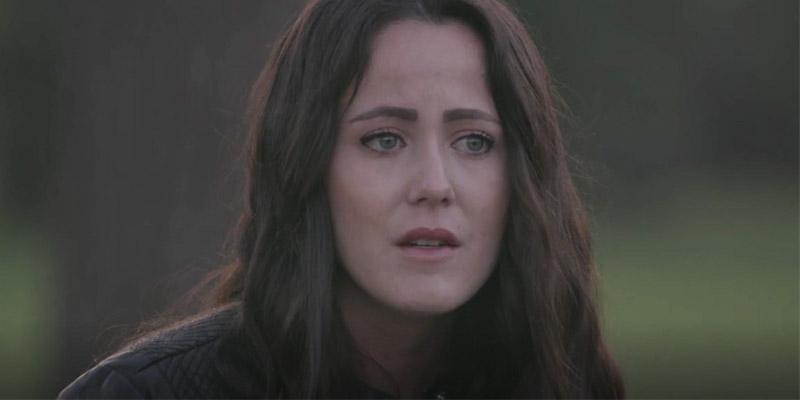 Another week, more drama!
Jenelle Evans' time on the show is coming to an end. After taking a break from filming, she decided to jump in front of the cameras again and discussed the situation with her mom Barbara. After demanding more respect from MTV, Jenelle told her crew that this will most likely be her last season on the show. She even broke down in tears over the fact that her husband David Eason is no longer able to film with her and their family, which makes it extremely difficult.
Article continues below advertisement
Chelsea Houska and Cole DeBoer are officially parents again! The couple brought home their latest addition to the family, Layne Ettie. The now mother-of-three opened up about her labor and delivery and explained how Cole was the one to pull their baby girl out! Despite the happiness, Chelsea went through every parents nightmare. Their 2-year-old son Watson got surgery and had tubes implanted in his ears to help with his ear infection. Everything went smoothly and they were able to bring Watson home to rest.
Kailyn Lowry has a lot one her plate and she doesn't plan on adding building a relationship with Javi Marroquin's second baby mama to it. The mother-of-three and her ex-husband came face-to-face yet again at their son Lincoln's soccer game, but there was still no effort made in introducing Lauren and Kailyn. Later on, Javi and Lauren sat down to discuss their situation and decided they will let it happen naturally. Despite the tension between Javi and Lauren, Kail decided to put all her energy into building a relationship with her sister Mikaila so she decided to throw her a baby shower!
Article continues below advertisement
Briana DeJesus has proved once again that a mother knows best. The mother-of-two realized that her youngest daughter Stella was having a hard time moving her arm so she rushed her to the hospital to find out she has a bacterial infection in her shoulder. Unfortunately, Brittany was away on vacation, so that left just Briana and their mom Roxanne to balance it all.
Leah Messer was still dealing with flood issues, but luckily, her ex-husband Jeremy Calvert was home and able to see their daughter Addie. Due to his work schedule, it was a short visit, which left Leah annoyed. Later on, she sat down with her boyfriend Jason Jordan to discuss her co-parenting with Jeremy and how tough it is on their daughter.
What did you think of tonight's episode? Let us know your thoughts!