REALITY TV
See The First Photo Of Jill Duggar's Baby And Read Reactions From The 19 Kids And Counting Family!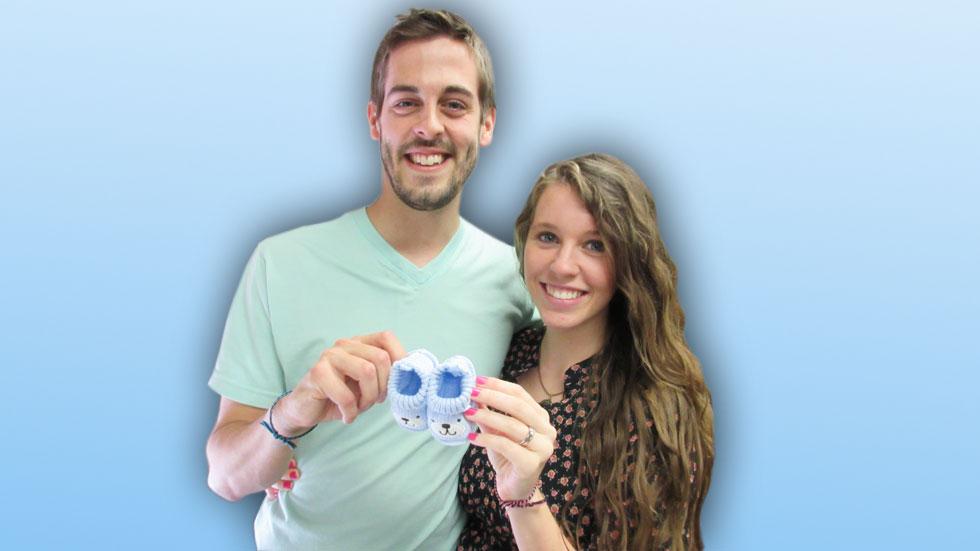 UPDATE: Israel Dillard's baby album is growing already! Proud mama Jill Duggar shared this photo on Instagram.
https://instagram.com/p/1L5xqsLs9d/
Baby Israel Dillard is less than a day old and already there are countless well-wishes coming in!
Jill Duggar and Derick Dillard welcomed their first child, a healthy baby boy weighing 9 lbs, 10 oz., on April 6th at 11:49 p.m. While Israel was long overdue, the latest 19 Kids And Counting was just short of two weeks past his original due date, according to the family blog.
Article continues below advertisement
And with the entire family waiting patiently for Israel to arrive—which they thought would happen on Easter Sunday— well wishes have started to pour in.
PHOTOS: Jill Duggar's Baby Bump: See Her Pregnancy In Photos
"We are so thankful for a healthy Mom and baby," the Duggar family posted on their official Facebook page. "Love this sweet baby Israel! We are happy grandparents and we promise more pictures soon!"
Jessa Duggar, who recently wed in November, also shared a happy post on Instagram for her older sister.
PHOTOS: Jill Duggar And Derick Dillard's Wedding Album
https://instagram.com/p/1Lv-gBjfqS/?taken-by=jessaseewald
"Congrats to my sister @jillmdillard, and brother-in-law, @derickdillard, on the birth of their beautiful baby boy, Israel David Dillard," she wrote, with tons of emojis.
As for baby Israel, he will make his TV debut on May 5th on TLC in a special just in time for Mother's Day.