REALITY TV
Jill Duggar Of 19 Kids & Counting Preparing For Labor In A Different Way—Find Out How!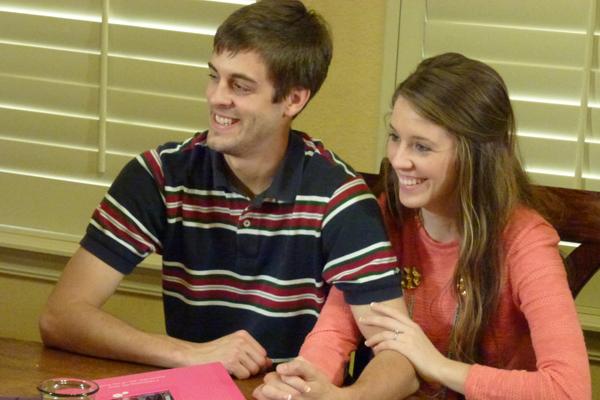 Most pregnant families prep for labor packing a hospital back, exercising and breathing practicing. But the Duggar family of 19 Kids & Counting fame, of course, has their own methods.
Jill Duggar, who is 15 weeks pregnant, and husband Derick Dillard are preparing for labor and delivery of their first child religiously. The couple has been busy writing out Bible verses "for support and encouragement," they told the Christian Post.
MORE ON:
19 kids and counting
Article continues below advertisement
The 23-year-old mom-to-be posted photos of herself and her 25-year-old husband writing out the verses on Instagram.
Perhaps it's all part of their plan on how they plan to raise their children with their Christian faith.
"We want to be an example for them," Dillard told the Christian Post about raising his future children. "For a daughter, I want to show her how a man should treat her, just like Jill's dad did for her. And just be the best dad I can to both my sons and daughters and really purpose to teach them the Word of God early on and pray that they will come to the Lord early in life."