REALITY TV
It's War! Kailyn Lowry's Baby Daddy Is Ready To Fight For Custody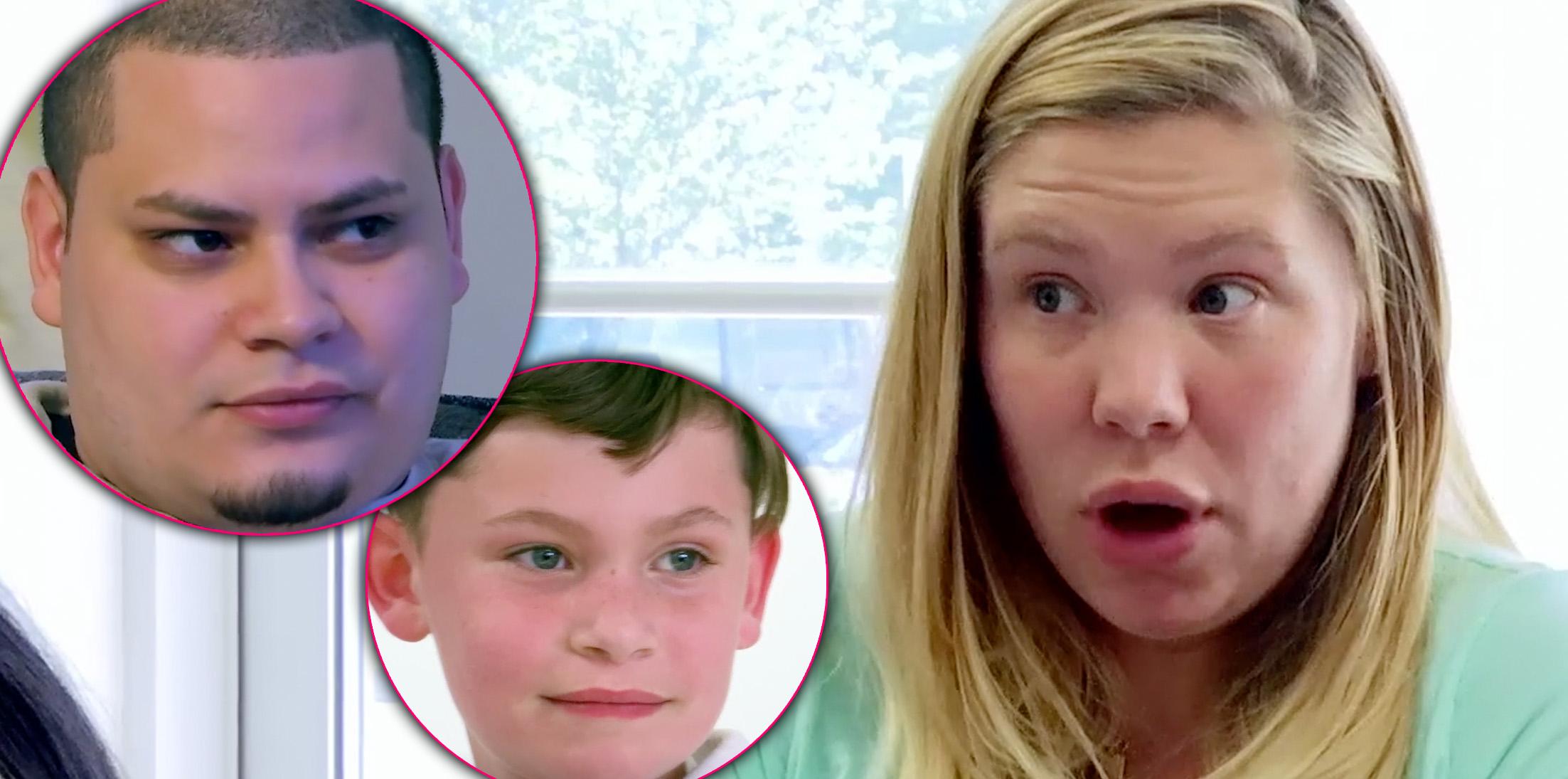 More baby daddy drama!
Kailyn Lowry has had a lot of drama in the past with her first baby daddy, Jo Rivera, but over the years the two were finally able to co-parent their one son, Isaac. Over the last few months, their schedules became hectic as Kail balances school, raising the boys, and her third pregnancy, and it was starting to get to Isaac, as Jo said he noticed. Due to Jo's fears of it bothering their son, he decided to file for 50/50 custody, which Kail wasn't happy about. "I lost it, I shouldn't have lost my temper but I was so furious," the mother-of-three explained to her friend. The reality star said that her first baby daddy had "no reason for why he wanted to file."
Article continues below advertisement
Jenelle Evans' custody battle has come to an end. After months and months of battling with her mother, Barbara Evans, for custody of her oldest son, Jace, it finally ended and not in the way Jenelle hoped it would. The judge decided that Barbara still has primary custody, but changed the visitation schedule so Jace can spend every other weekend and holidays with Jenelle. As expected, the mother-of-three was devastated with the outcome.
Chelsea Houska is ready to celebrate her husband, Cole DeBoer's first Father's Day! The mother-of-two was concerned that her first child, Aubree, wouldn't see her dad, Adam Lind, because he is normally sleeping while she is spending the weekend with him. But despite the worry, Cole had an amazing day and even got a super thoughtful gift.
Briana DeJesus' baby daddy, Luis, keeps on disappointing her! After an explosive baby shower fight, she confronted him over the way he acted. "That whole baby shower was really, really, really intense," she told him. "When that dude walked in, that was uncomfortable enough," Luis told her. "I felt like that was so disrespectful." Despite the disappointment from Luis, Briana and her family had a major reason to celebrate! Her oldest daughter, Nova, graduated from pre-school and her father, Devoin Austin, even came to watch.
Article continues below advertisement
Leah Messer is ready to get back into dating! The mother-of-three signed up for a dating app and found herself a date. Before going out, she was worried about finally starting to get back out there 2 years after her divorce from her second ex-husband, Jeremy Calvert. "I have tried this whole dating app thing and I just think it's weird. It's been like, two years," she tells her friend. "It makes me anxious because I have kids. I don't want just anybody coming into my children's lives." Leah and her man, Josh, went out and it's safe to say...he didn't get a second date.
What did you think of tonight's episode? Let us know your thoughts in the comments section!