REALITY TV
Kailyn Lowry Confesses Javi Marroquin Tries To Get Back With Her On A 'Regular Basis'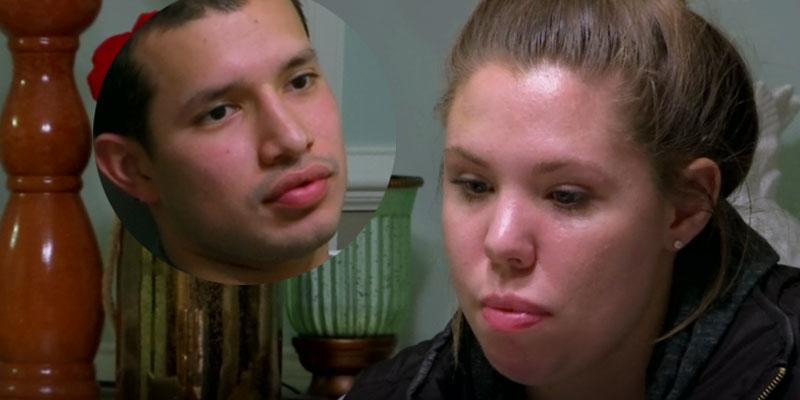 A lot of drama with their exes!
Kailyn Lowry dropped a bombshell about her relationship with her ex-husband and second baby daddy, Javi Marroquin. While prepping for her podcast with her co-star and guest, Leah Messer, she revealed that she recently hooked up with him and that he wants to give their romance another try! "Javi won't ever admit it on-camera, but just know that man tries to get back with me on a regular basis," she told Leah.
Article continues below advertisement
Leah was also dealing with an ex-husband trying to win her back after the two also hooked up! She explained to Kail that her ex, Jeremy Calvert, wanted to take her out to dinner and possibly work on their relationship, but he wouldn't admit it on camera. Despite the confusion between the two, Leah and Jeremy threw their daughter, Addie, a birthday party together and the 5-year-old was thrilled.
Briana DeJesus was also dealing with drama surrounding her ex-boyfriend...Javi! The mother-of-two revealed on last week's episode that they already split after just weeks of dating because he claimed their futures didn't line up. Another problem was that Briana was going under the knife again with Dr. Miami to undergo a few procedures which was featured on Snapchat. Javi disagreed with her decision to get the surgery and have it be so public, but she still got it anyways. Prior to splitting, Javi was set to take are of Briana after her surgery, but that quickly changed and he was not happy! Briana arranged for one of her exes to take care of her and Javi was furious. So furious that he showed up hours before her surgery!
Jenelle Evans is ready to work on her relationship with her oldest son, Jace. Her mother, Barbara, noticed the 8-year-old was coming back from Jenelle's house with David Eason very angry, so she thought it was best the mother-son duo head to therapy. Jenelle was very happy with the suggestion and the two finally had some quality time. Jenelle also revealed when he turns 10-years-old, Jace would be able to choose if he wants to live with her or Babs. The mother-of-three said she wouldn't pressure Jace into choosing who he wants to live with, she told her friend, "All I know is I'm gonna keep me and Jace's relationship strong."
Chelea Houska's husband, Cole DeBoer, had to dust off his dancing shoes! The reality star's daughter, Aubree, had her father-daughter dance and this year was a bit different. As seen on the show over the last few seasons, Aubree's father, Adam Lind, didn't show up for the event for many reasons. However this time he wasn't allowed to attend the dance because of their custody agreement.
What did you think of tonight's episode? Let us know your thoughts!