REALITY TV
Take That, Kylie! Farrah Abraham Takes A Dig At Jenner Over Lip Fillers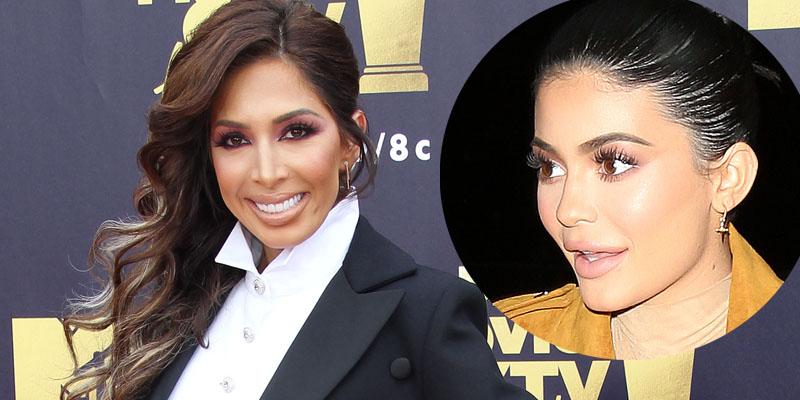 Kylie Jenner shocked the world recently after revealing that she removed her temporary lip fillers and is now rocking the natural look! However...so did Farrah Abraham! The former Teen Mom OG star took to Instagram to show her followers that she also decided to remove the fillers, but she seemed to have wanted her fans to know who did it first!
Article continues below advertisement
"June 14th : Get your lip filler out the right way for more see @drsheilanazarian #lipfiller #removal #farrahabraham #summer #2018 #beauty #juvaderm #restylane #drnazarian #trendsetter #beverlyhills," she captioned a video of the procedure with the date included.
The reality star opened up about the procedure to RadarOnline.com explaining, "Some filler migrated above my lip and I didn't look like my normal self. I did not want to keep waiting for it to dissolve so Dr. Nazarian dissolved it for me." In a video of the procedure, Farrah said, "We are taking out some of that injectable stuff. This is not an injection." Dr. Nazarian added, "Over the next couple of days her lip is really going to deflate and go down."
But unlike Kylie, Farrah's bigger pout will make a return. Her doctor explained, "And then we will put in the proper filler that doesn't fill with too much water and will stay exactly where we want it to stay."
As fans may remember, Farrah is no stranger when it comes to issues with her lip injection. In 2015, she was admitted to the Emergency Room after her lip swelled from an injection.
Do you think Farrah was trying to diss Kylie? Let us know your thoughts!